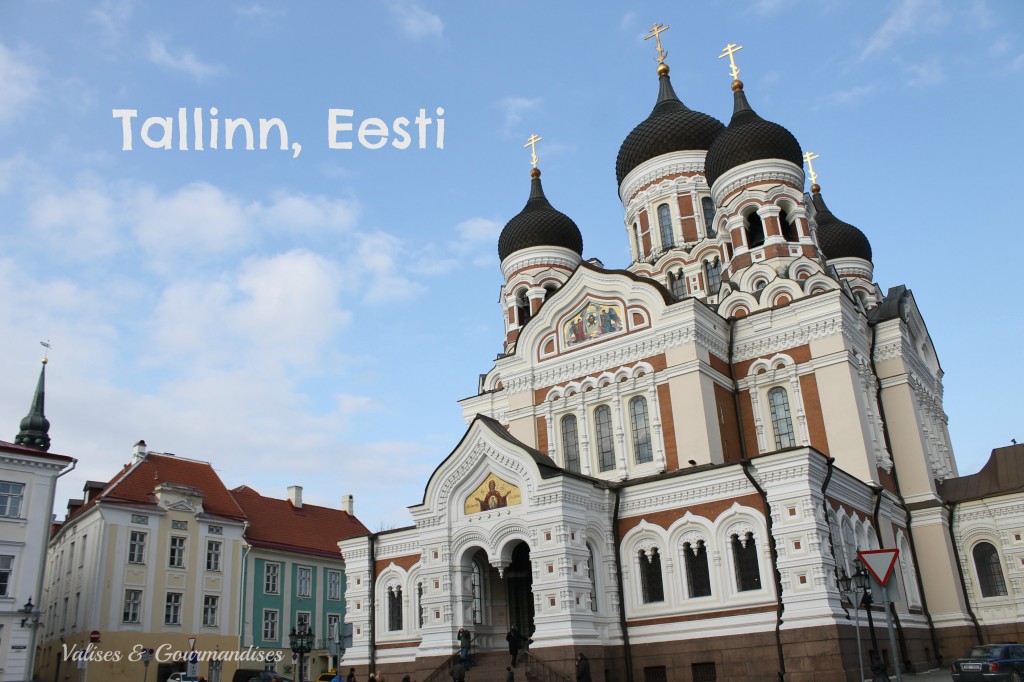 Whenever we travel to a new country, I take some time to browse a map to scout for surrounding destinations. I always come up with the craziest itineraries, until Martin pops my bubble and gets me to settle for a more a realistic scenario.
He gets very tense whenever I look at a map…
That's how we ended up in Slovenia for a week, between Italy and Croatia. And that's how we found ourselves in one of the most charming cities I've ever set foot in, Tallinn.
I'd actually had my eyes on the Baltic countries for a while. I like that they're not an obvious destination, at least I don't know anyone who's ever been there (except my Finnish friends across the sea who go regularly) but yet they have so much to offer. That's why as soon as our trip to Finland was official, I worked some of my magic on the boyfriend and talked him into this medieval beauty. After all, it's only a two-hour ferry ride away from Helsinki.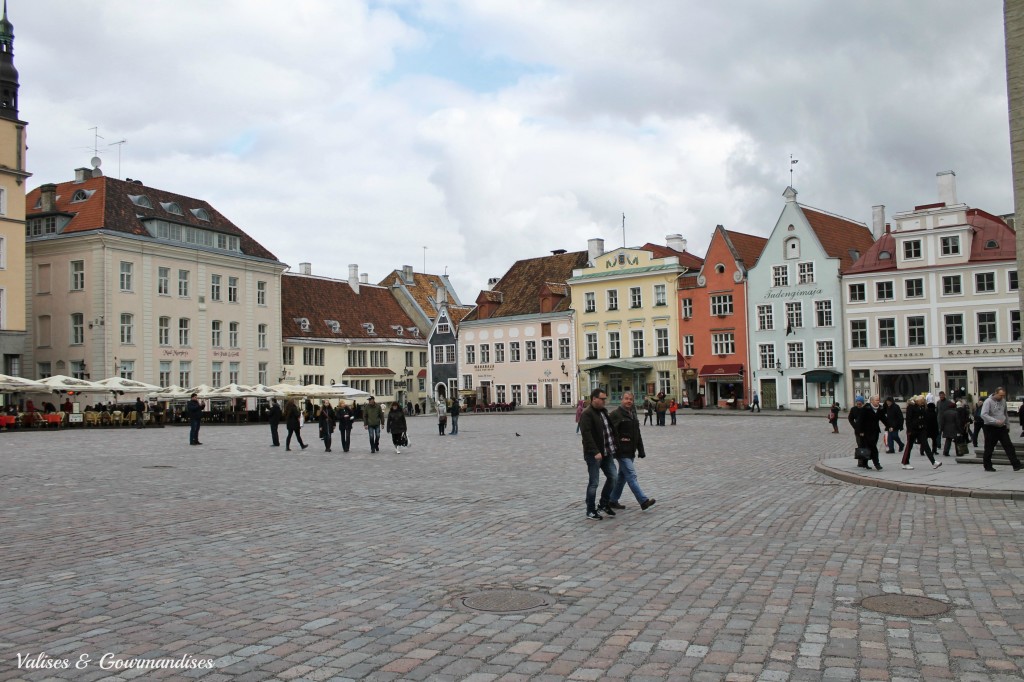 After being slightly disappointed by the Finnish capital's architecture (just a tiny bit, Helsinki's still pretty awesome), thanks to the Soviets who destroyed most of it to build rather bland "modern" buildings, I was overjoyed to find myself in a cute medieval city suitable for a tea party.
The buildings are old and colourful and the cobble-stone streets reminded me of why I never travel with a suitcase in Europe. Getting stuck every two seconds, not my thing.
Discover the city with the free walking tour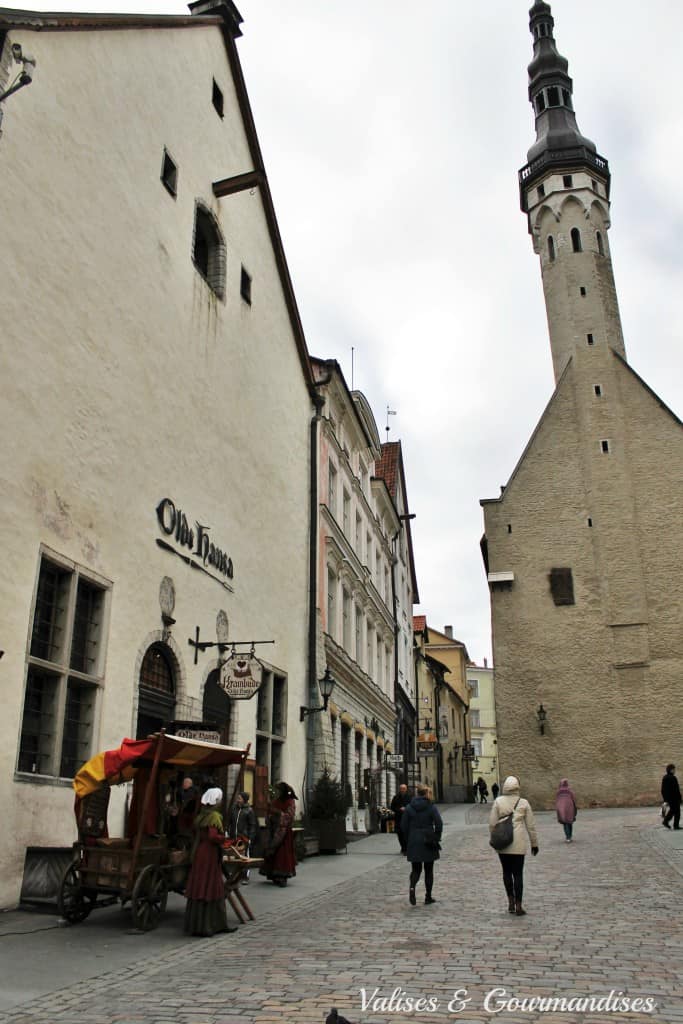 Ironically, we chose to do the free walking tour, aka the only first interesting guided tour I've done ever, on our last day in town. We learned about the eventful history of this small country that's had more than its share of conquerors, from Danes, to Germans, to Swedes, to Soviets… It finally gained complete independence in 1991 and joined the EU in 2004. Hurray!
I highly recommend this tour, especially if you can get Liine as a guide; she was both funny and passionate in delivering many interesting details, like the time she saw the president having pancakes with his daughter in a small student café. Doing it on your first day and not the last one would actually be a clever thing do to, if you want an overview of what the city has to offer and decide of your itinerary accordingly.
Our guide took us to both viewing platforms, where we got to admire the city from above and got acquainted with a photogenic little birdy.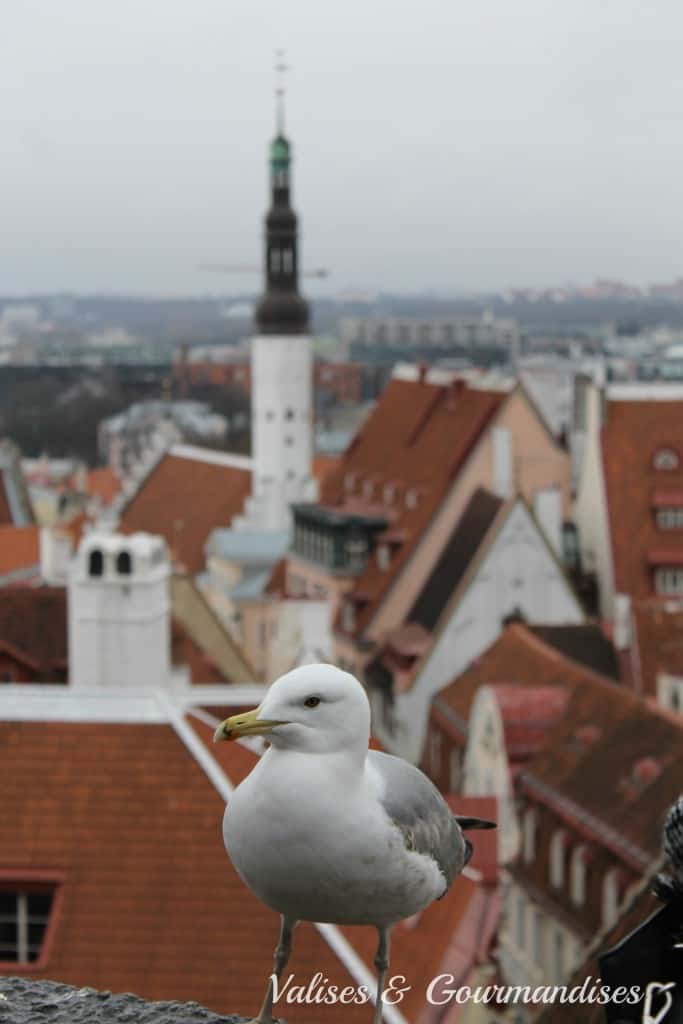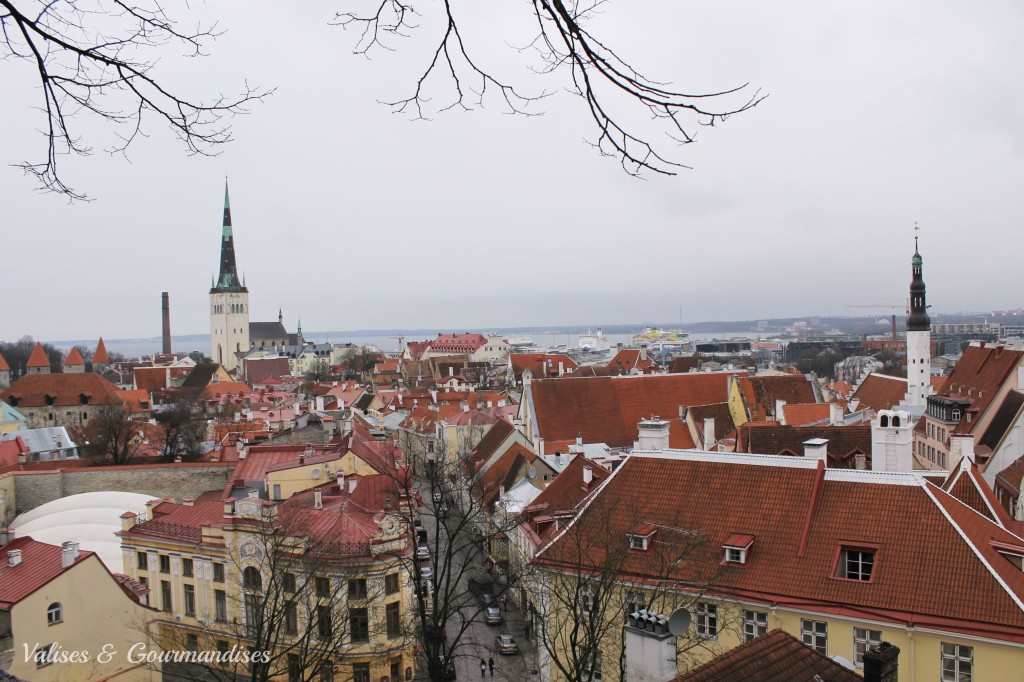 We also walked past the main churches, like the Alexander Nevsky Cathedral, an orthodox church built while Estonia was under the Russian Empire, strategically placed directly across the street from the Estonian Parliament to remind them who was "boss".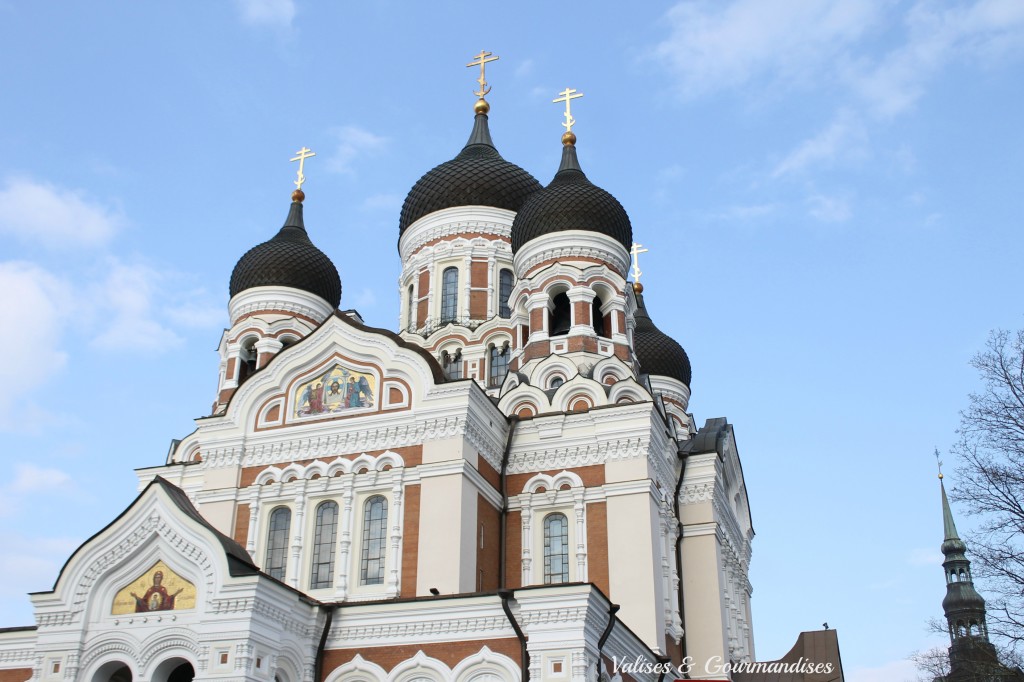 Step out of the beaten paths and pay Kalamaja a visit
We rented a cheap studio outside the city walls with Airbnb and felt compelled to explore the area, probably too often forgotten by tourists.
Originally a fisherman and proletarian area of town, Kalamaja has since seen its prices skyrocket due to its new status of artsy hipster neighbourhood. The architecture has nothing to with the old town and displays old wooden houses and austere warehouses.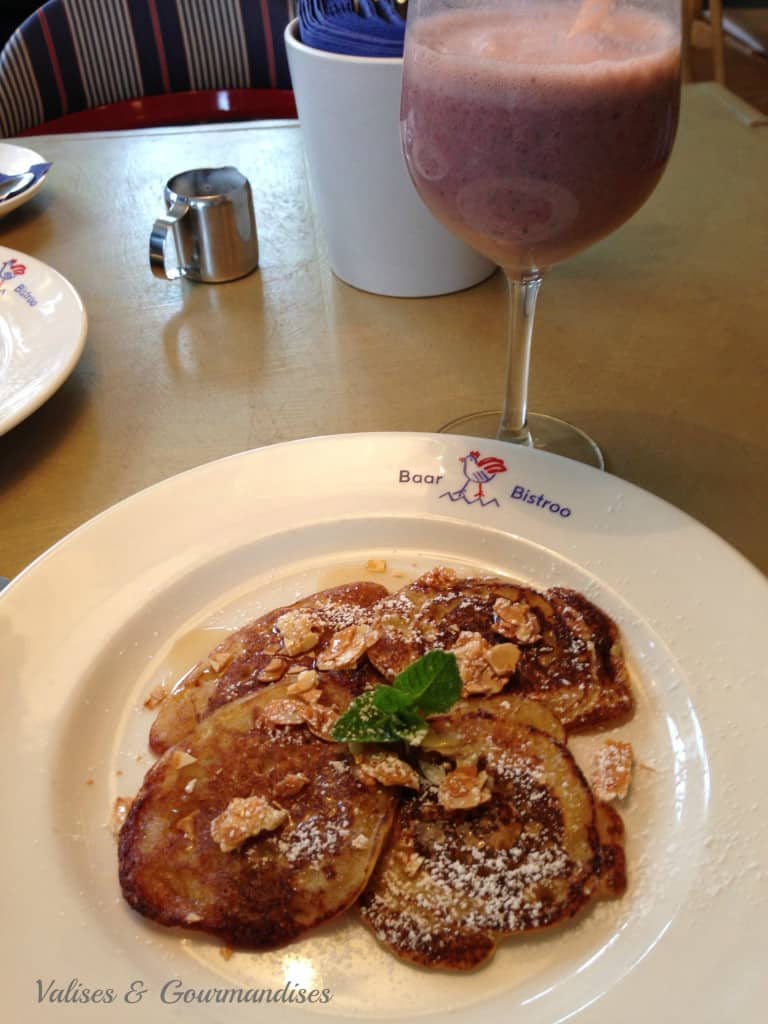 We enjoyed scrumptious vegan pancakes and smoothies (two days in a row) in an old Czarist railway depot turned into a hip restaurant before heading across the street to the Telliskivi Creative Hub.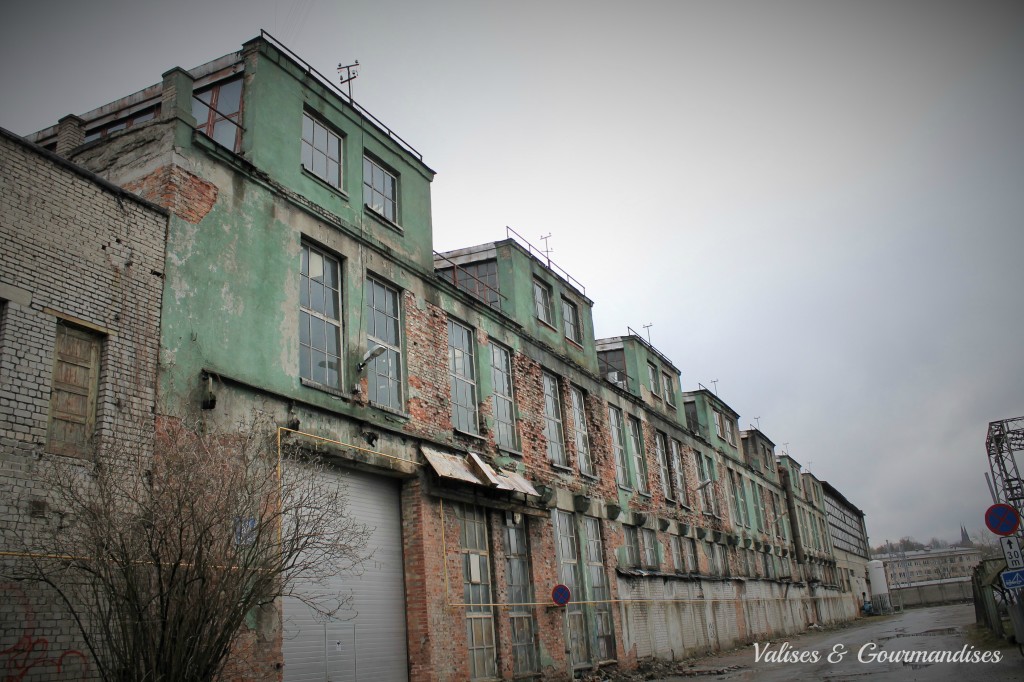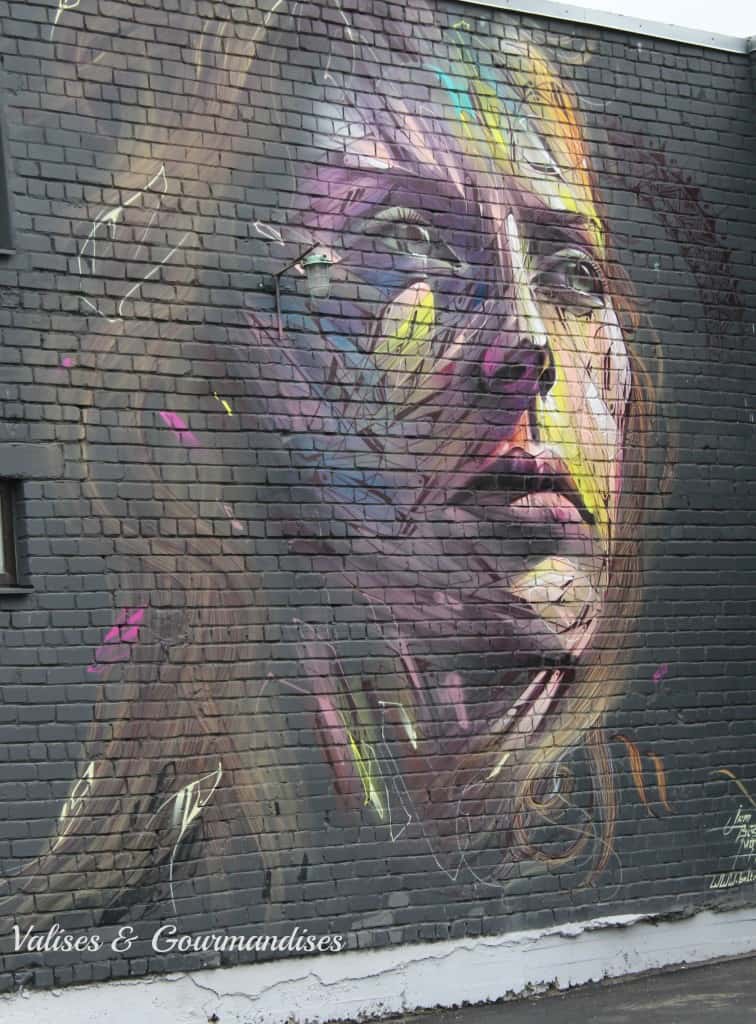 After walking around the eclectic array of shops and cafés, which must be amazing in summer when the inner courtyard comes back to life, we ended up in one of the most awkward flea market ever, where vintage simply meant outdated stuff and very old people. Was still kinda interesting to see though.
Try the food
Martin and I seem to just eat our way into each place we visit. We were very pleasantly surprised to discover just how good and affordable food is in Tallinn. We had an authentic Indian lunch at the Maharaja, located in the main square, for about 11 euros each, enjoyed decadent hot chocolates and cakes at Les Chocolats de Pierre, an antique-style café reminiscent of your grandmother's living room, and discovered some tasty creations courtesy of the romantic V vegan restoran.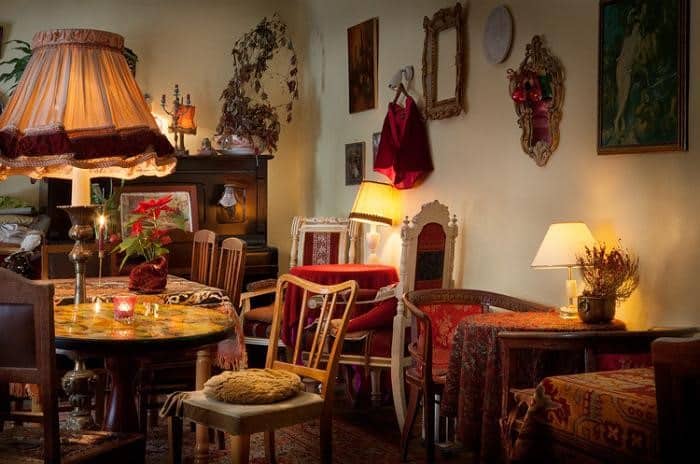 Crédit photo: Visit Estonia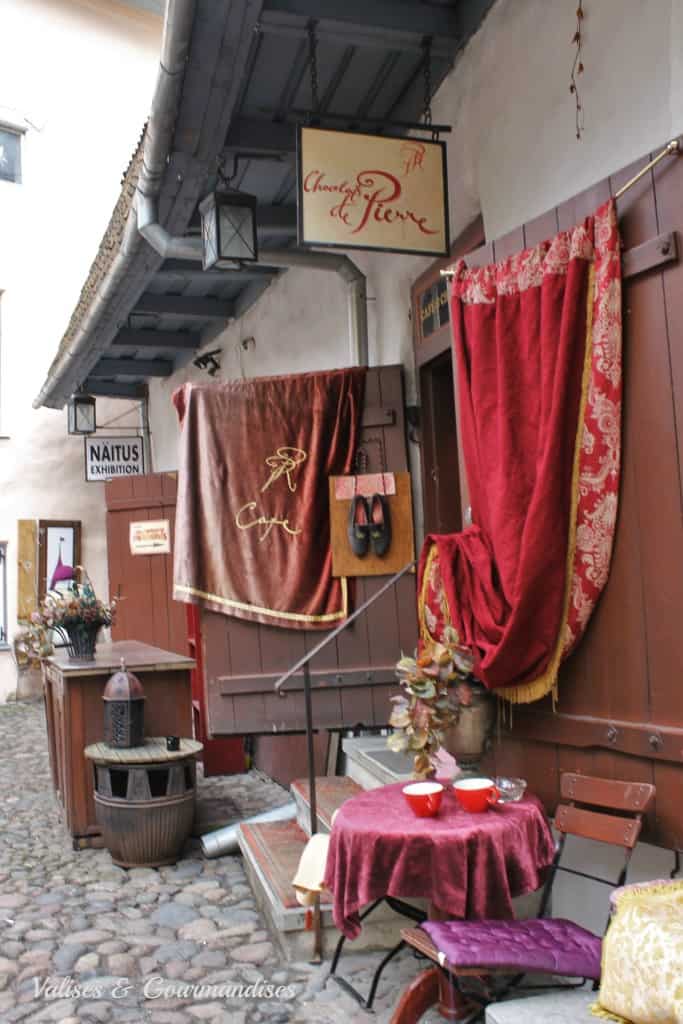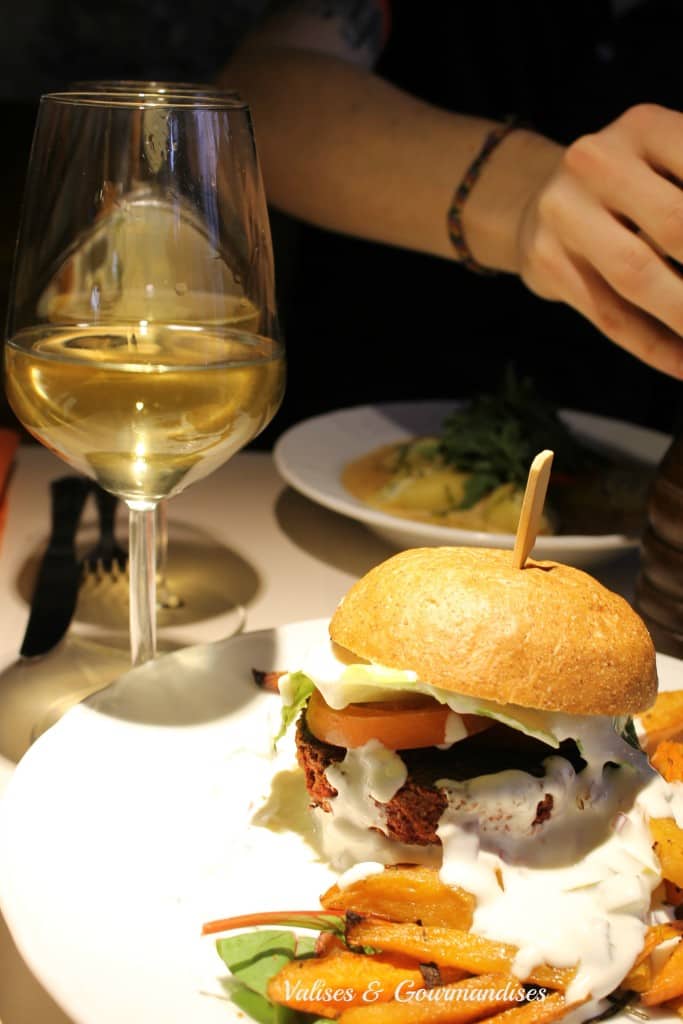 One down, only two more Baltic countries to go.
Ever been to the Baltic countries? Which one would you recommend?