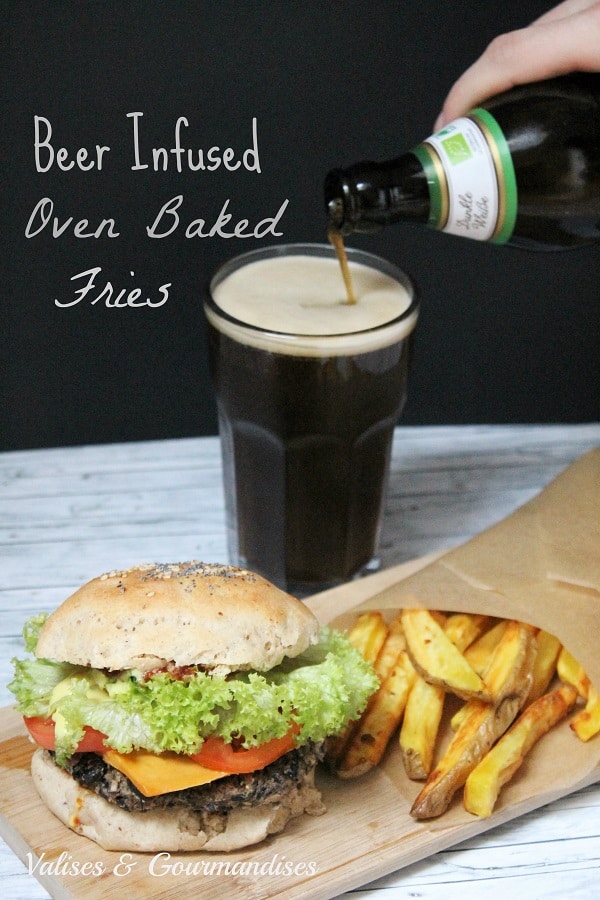 You know how on the Internet everyone always looks so perfect and happy, and how food bloggers always post incredibly mouth-watering pictures of all their dishes. Well, reality isn't always that pretty.
Someone (not myself) can come up with genius ideas yet end up with a bland burger patty squeezed between two crumbling slices of homemade bread and runny "mayo" (turns out, after a while in the fridge it was perfect!). And lots of beer to wash it down. Thank goodness for beer.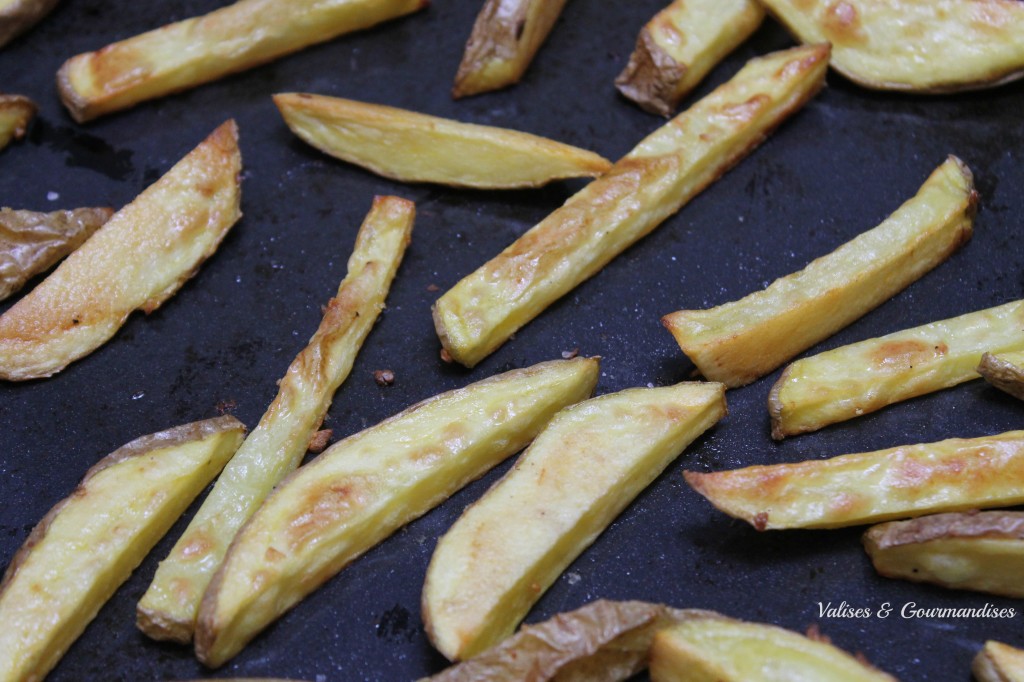 Okay, I am talking about myself.
My first attempt at making the perfect vegan burger from scratch wound up being a near-total disaster. BUT, the side-dish of beer-infused fries prevented the experience from being an utter failure. I'll say it again, thank goodness for beer.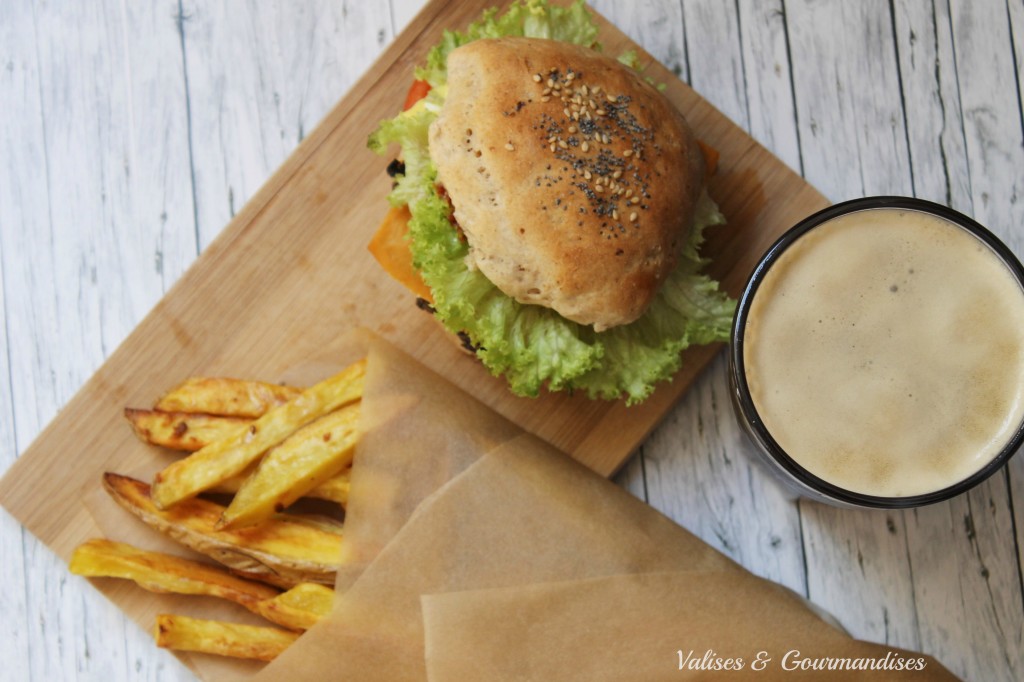 The fries were so good that it was worth admitting my shame in order to share them with you.
So until I muster up a blog-worthy burger, here's the fries recipe.
If you try it, make sure to snap a picture and share it on Instagram or Facebook using the hashtag #valisesetgourmandises. I wanna see your creations! And don't forget to leave a comment below :)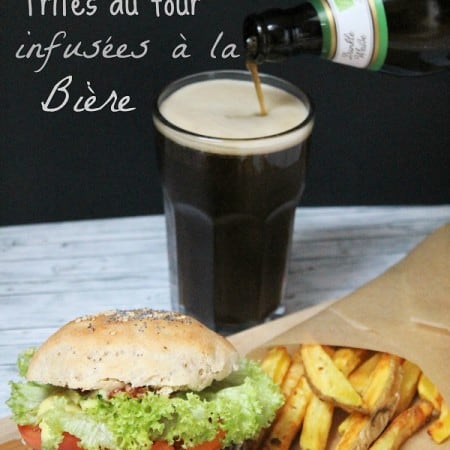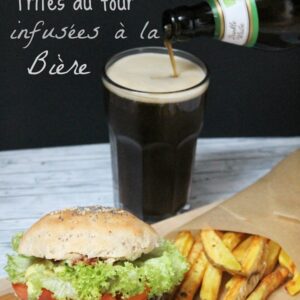 Beer Infused Fries
These beer soaked fries are so good, you won't wanna share.
Ingredients
3

large organic potatoes

works well with sweet potatoes too

1

bottle of beer of your choice

I used a German wheat beer (Hefeweizen)

2

large garlic cloves

crushed

1

tablespoon

olive or canola oil

A pinch of Cayenne pepper

Sea salt to taste
Instructions
Julienne the unpeeled potatoes. Place in a big bowl and pour beer. Leave to marinate for at least 30 minutes, stirring once in a while.

Preheat the oven to 425F (210C). Drain potatoes and pat dry with a clean cloth. Place them in a large bowl, add seasonings and mix well to coat each stick.

Place them on a cooking sheet, without overlapping, and put in the oven. Check after 15 minutes and turn the fries so they cook evenly. Depending on the size of the juliennes, they should take between 30 to 45 minutes to cook.
Notes
This recipe yields about 2 large portions or four small ones.
If you're feeding fries lovers and wanna make sure to keep the peace, I suggest doubling the recipe ;)
Related article