Fall has made an early appearance in Europe. The mercury, which is well below the 20 degrees, means that it's time to dig deep into your wardrobe to find all those comfy sweaters and that beloved cocooning nights are back! *Insert triumphant trumpets*
It's also the perfect time to stock up on pumpkins and figs, which are starring in every market these days! They've inspired me to prepare an impressive number of recipes that I hope will make you wanna lick your screen. And get cooking.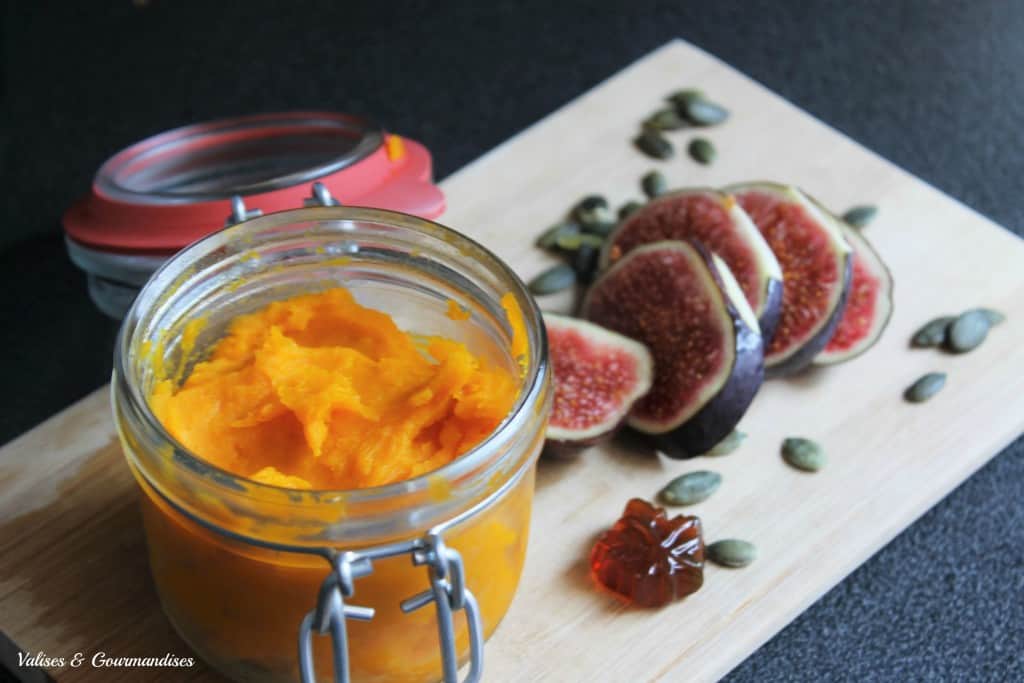 What do you think of a chai tea-infused oatmeal, chock full of homemade pumpkin purée and sweetened with Québec's best maple syrup (thank you mom!!)? I just devoured a fuming bowl topped with fresh fig slices, walnuts and pepitas… No need to tell you it won't be my last!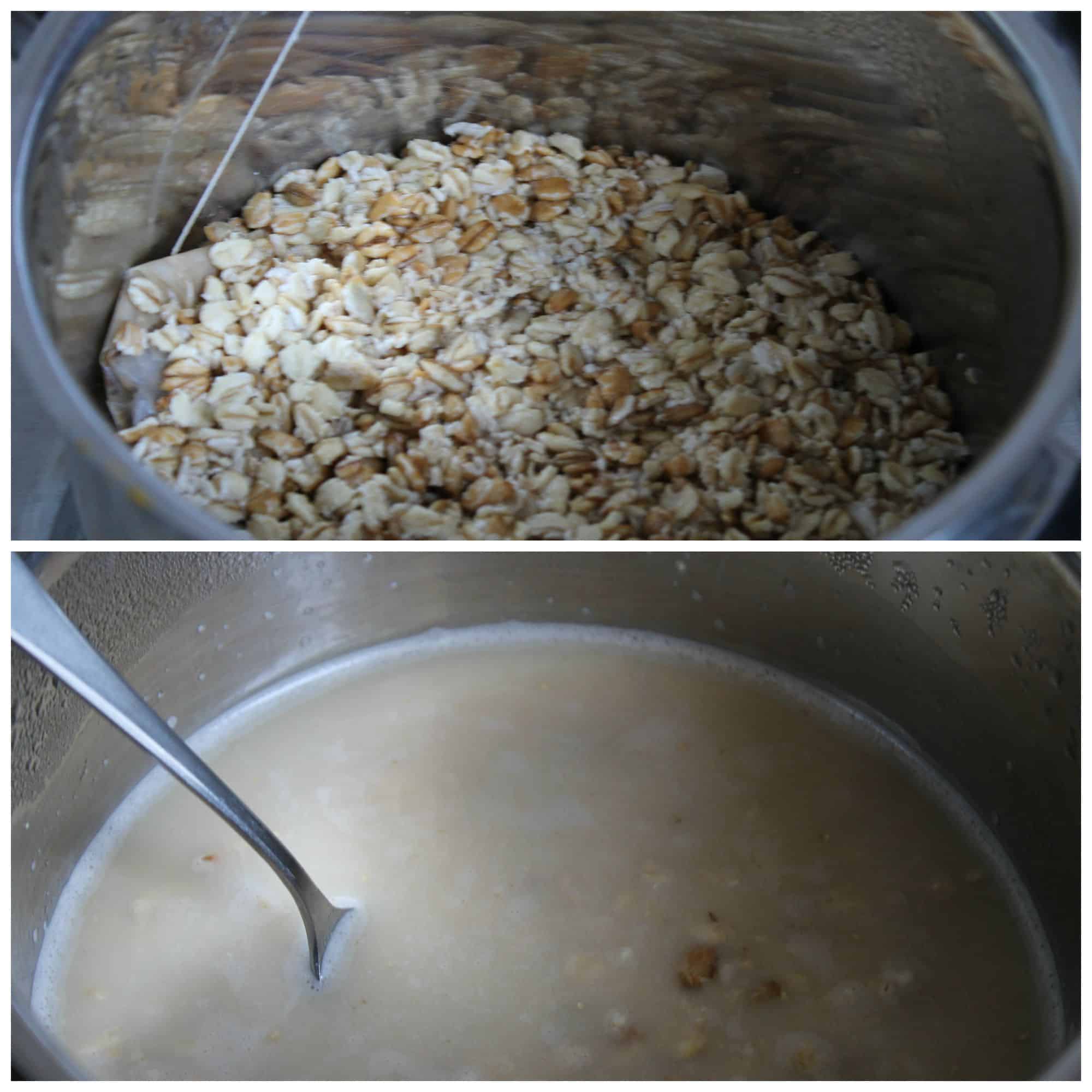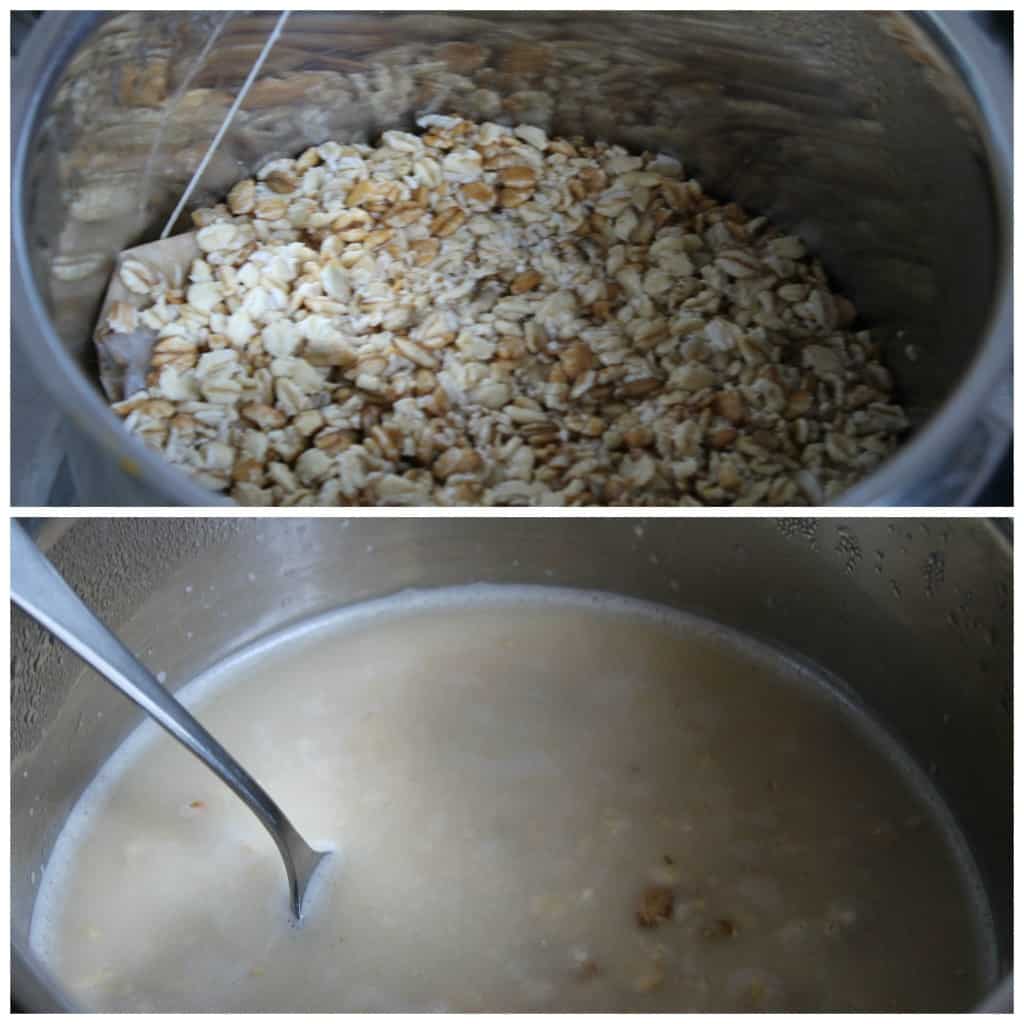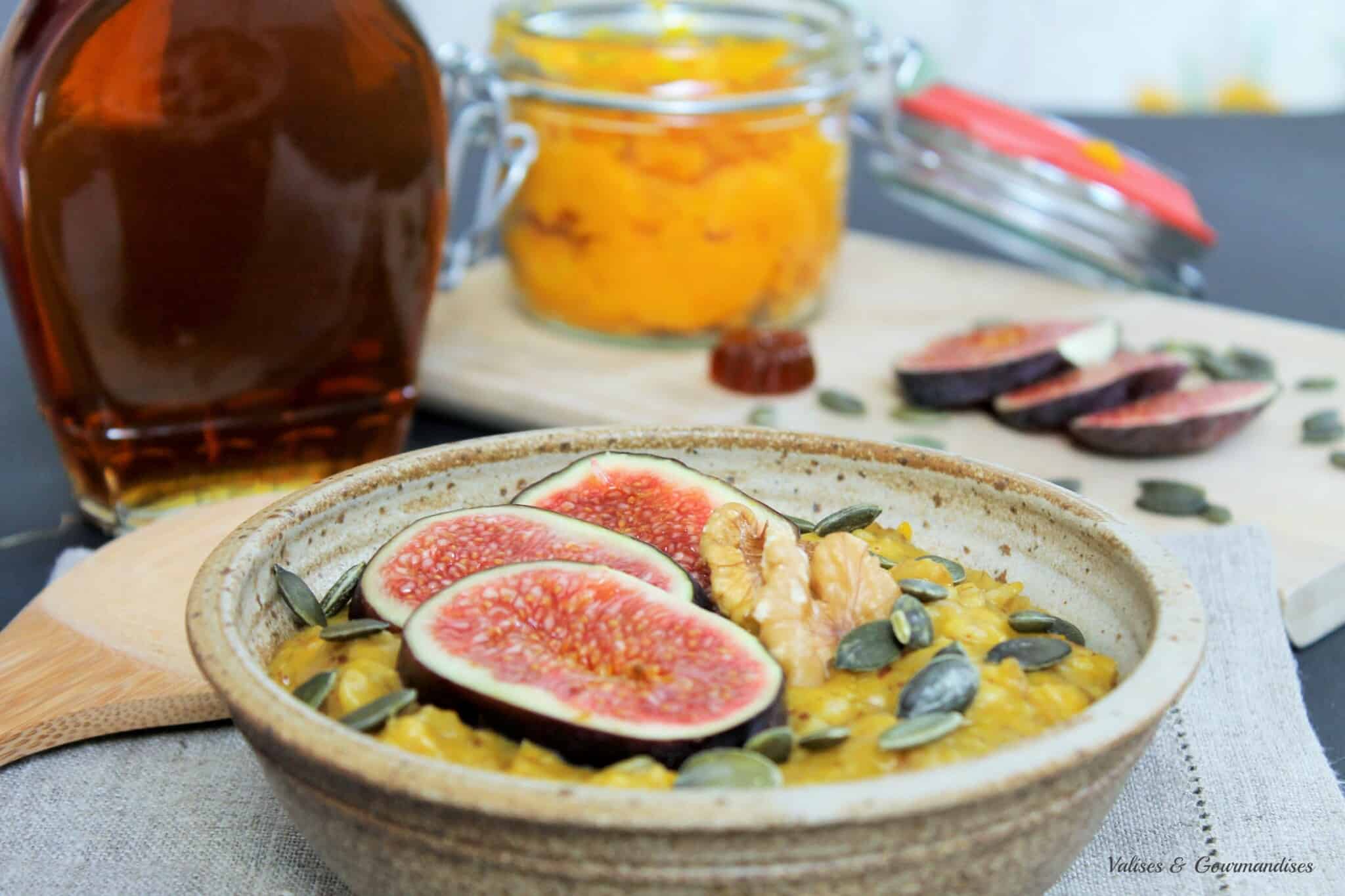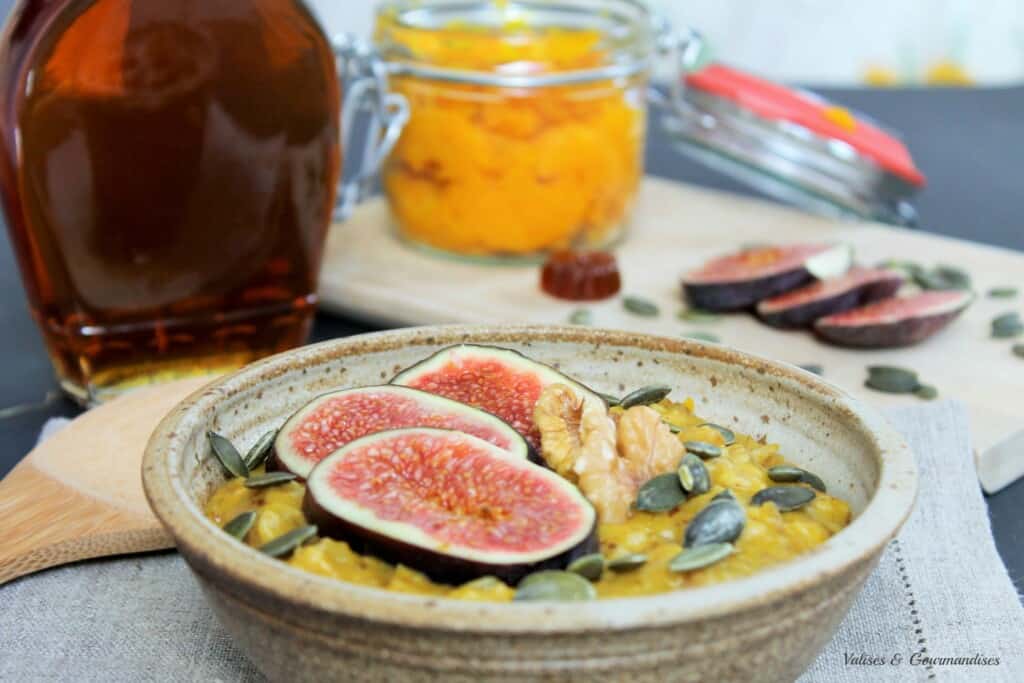 I already shared my basic oatmeal recipe, but this method is a bit different. First of all, you'll need pumpkin purée. The canned stuff will do the trick, but if you prefer, you can make it yourself and freeze some for the months to come. Head over here for the how to. It's pretty simple!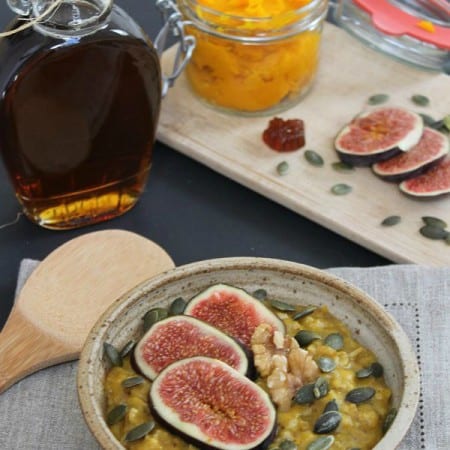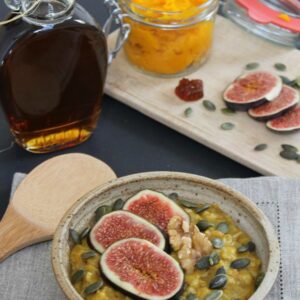 Chai-infused maple & pumpkin oatmeal
Despite its fancy name, this pumpkin oatmeal is super simple to make and will add punch and a good dose of antioxidants to your breakfast!
Ingredients
1

cup

water

2

organic & fair trade chai tea bags

1

cup

organic old-fashion oats

1

cup

organic plant-based milk

Pinch

of salt

1

tablespoon

ground flax seeds

Generous ¼ cup of organic pumpkin purée

1

tablespoon

Canadian maple syrup

1

teaspoon

organic Ceylon cinnamon

1

teaspoon

pumpkin spice
Instructions
The night before: boil the water, place in a medium-sized pot and infuse the tea according to the package. Add the oats, mix well and cover.

The next morning: remove the tea bags, add the plant-based milk and the salt and bring to a boil. Lower the heat and stir until the oats are cooked. Add ground flax seeds, spices, pumpkin purée, maple syrup and mix well. Add some more milk for a creamier texture.

Taste and adjust. Top with fresh fruits, walnuts and pepitas. Enjoy!
Notes
For a more pronunced chai taste, use two bags of tea instead of one.
If you don't have pumpkin spice, add a teaspoon of cinnamon with a pinch of nutmeg, cardamom, cloves and ground ginger.