Are you guys ready for day 2 of our Galway county adventures?
In my last few travel posts, I told you everything about all the vegan food we ate during our 4-day stay in London, after which we hopped on a bus/ferry all the way to Galway, a small and colourful city on the west coast of Ireland.
Galway was our base to explore the unspoiled surrounding regions. We chose to be driven around and opted for two organized tours with Galway Tour Company. I had so many pictures that I had to divide them up into two different posts. You can find the first one about Connemara, the most magical location I've had the chance to visit in my life thus far one post back, by clicking here: Chasing rainbows in Galway, Part 1.
Day two – Cliffs of Moher & The Burren
Like the day before, we headed to the main coach station to meet with our driver and co-travellers for our 10 am departure and quickly headed south this time. The main attraction of the day would be the famous Cliffs of Moher, but the emerald island doesn't let people journey through it without charming them along the way.
Dunguaire Castle
This lone castle was built in 1520 on a rocky outcrop on the shores of Galway Bay. Throughout the centuries, it changed hands several times and was restored with respect to its Celtic roots. Today, people can attend banquets (they even have vegetarian options) at the historical establishment and get a glimpse into what life used to be back in the day.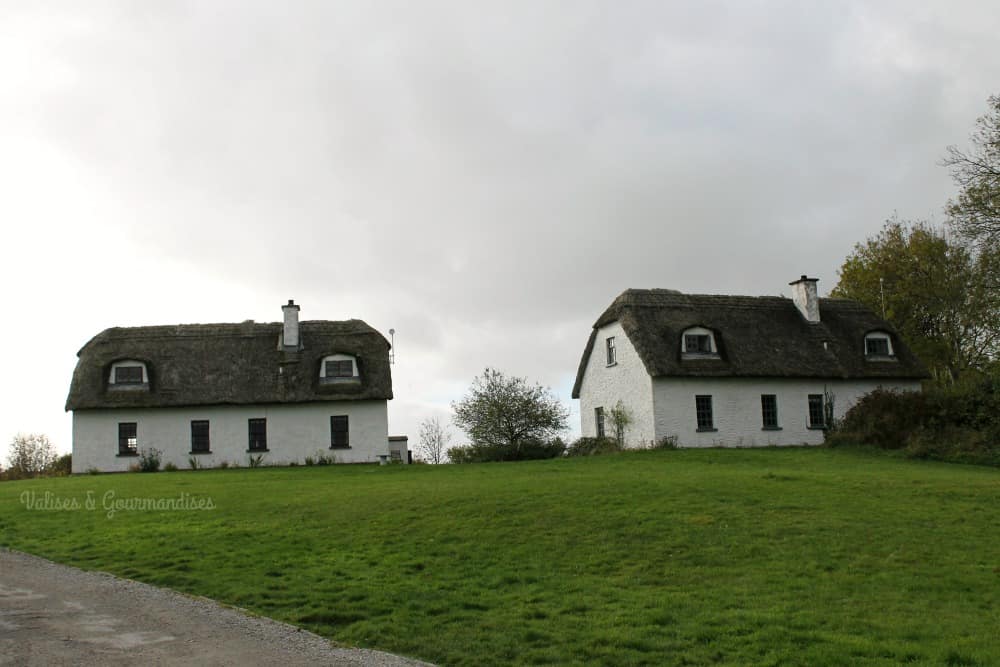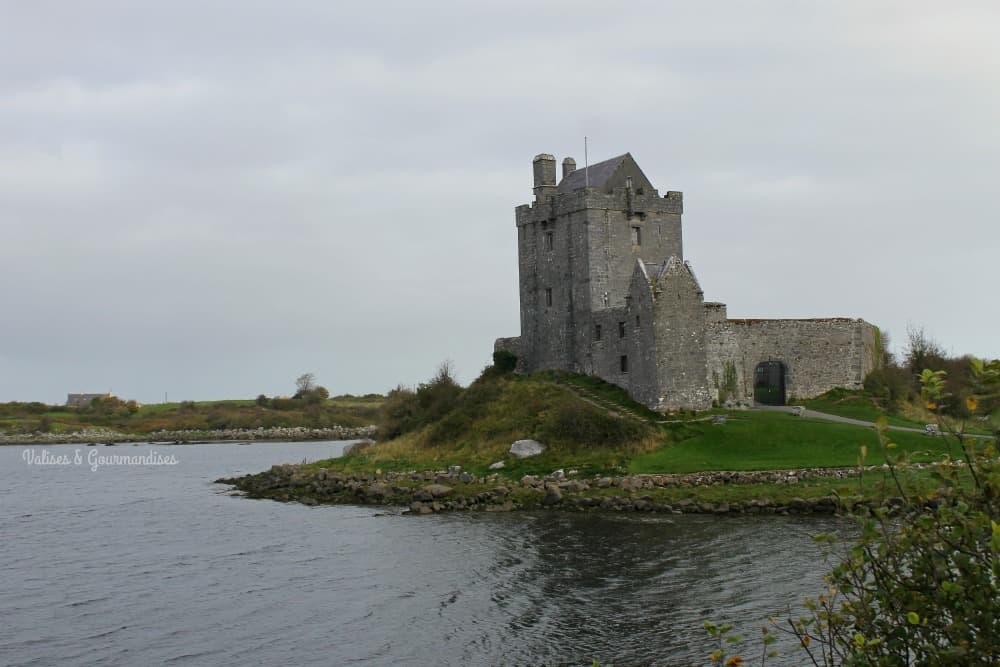 Corcomroe Abbey
We didn't get to visit inside this abbey, which isn't too bad since we had visited Ross Errilly Friary the day before. But I still enjoyed the view. To me, these old buildings have such a powerful vibe to them, as they carry centuries of stories and have witnessed the lives of so many people.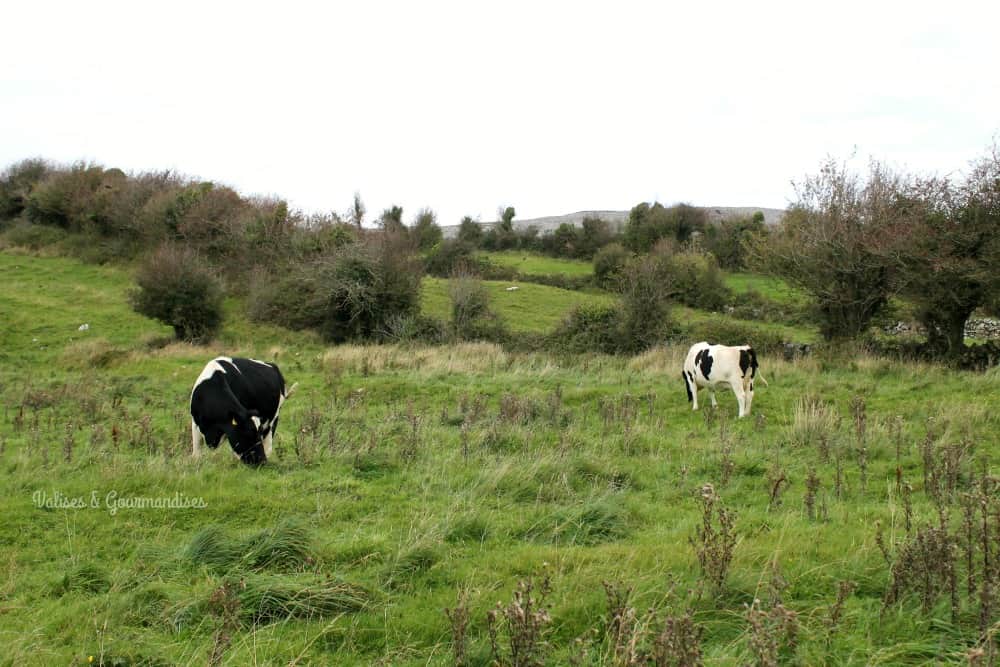 Poulnabrone Dolmen
Located in the Burren, this portal tomb dates back to the Neolithic period, which means that it's very, very old. Excavations back in the 1980s found that 33 people, presumably members of an elite, were buried underneath some 5,000 years ago.
It's not the only one of its kind, with around 170 other dolmens scattered across the country. They are so old though that it is still unclear today as to who built them and to what exact purpose.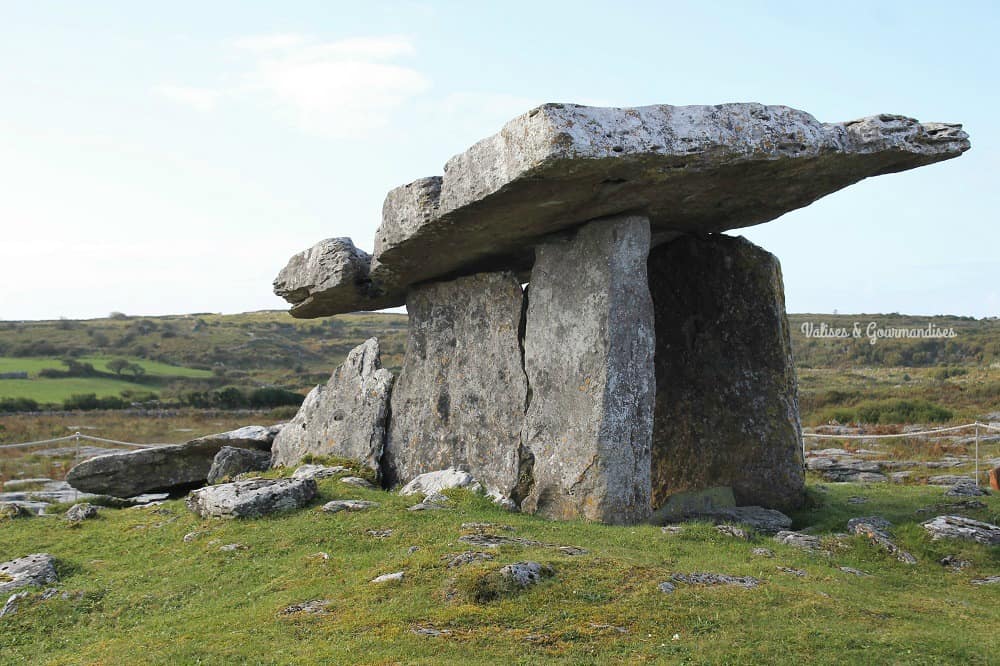 But to me, they just contribute to Ireland's aura of magic, with its fairies (see previous post for an authentic fairy tree!), leprechauns and other enchanted spirits.

Doolin Village
We stopped in Doolin for lunch (again, better bring your own if you want to eat vegan; we bought hummus with bread and veggie sticks at the supermarket in Galway), where a handful of bright restaurants and shops awaited us. There you can buy a few locally-made souvenirs for your loved ones.
After a quick bite, we had a nice stroll with two German girls we'd met on the bus. It is not yet the cliffs, but the sights are so nice nonetheless.

I feel like these houses are about to come alive and break into song. Have I watched too many Disney movies!?
Cliffs of Moher
Featured in The Princess Bride as the Cliffs of Insanity and in Harry Potter's Half Blood Prince, the Cliffs of Moher are probably the most visited attraction in all of Ireland.
We stopped there for well over an hour and explored the luscious coast to the sound of crashing waves far below us. Eight kilometers long, the cliffs extend as far as the eye can see and I couldn't help think about how thousands of people embarked on long journeys across this seamingly never-ending ocean.
Your driver will tell you not to get too close to the edge, and you should really listen to him as every year a few people die from being too adventurous. The winds can change in just a few seconds and become strong enough to knock you off the 200m-high cliff. Since I'm not interested in a "death by selfie" and I wanted to be able to tell you about my experience, I made sure to keep a safe distance.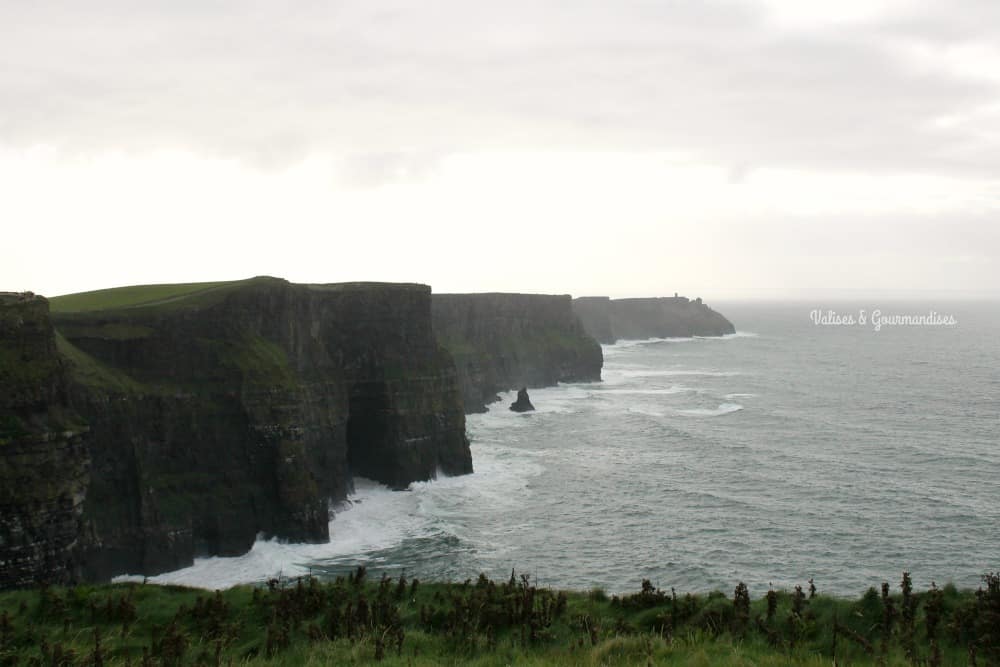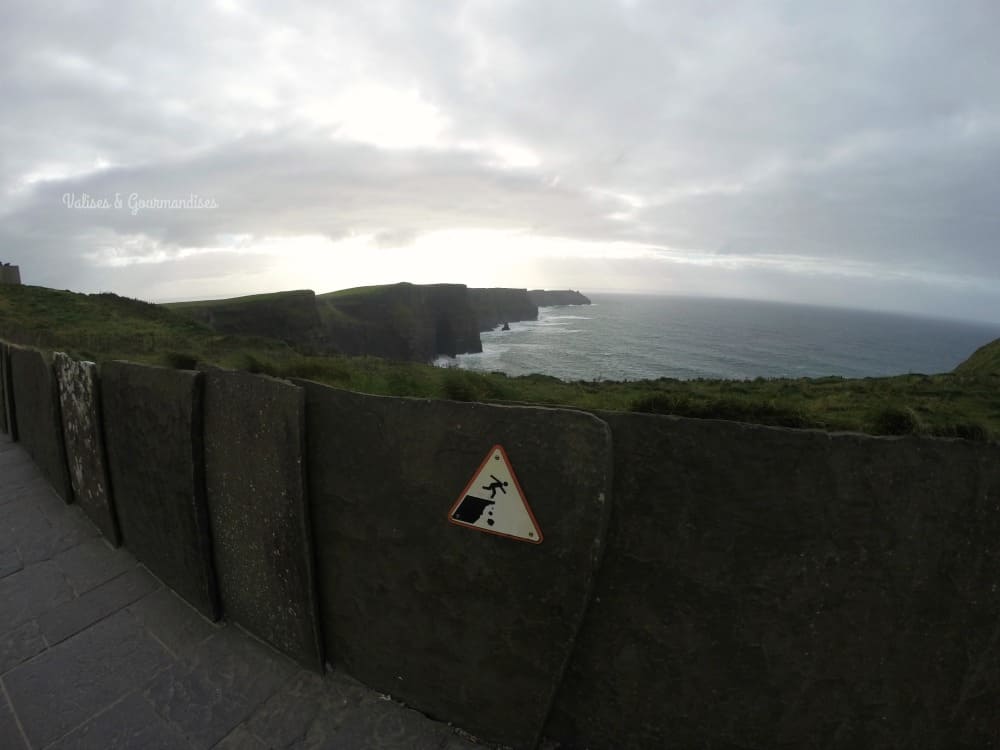 Have you been to Ireland? Is this the kind of destination you would like to visit? Let me know!
Practical info
Languages spoken: English and Irish.
Currency: Euro
To find vegan & veg-friendly restaurants in the area: How to find vegetarian restaurants abroad with Happy Cow
National bus company: Bus Eireann
Tour company we booked this trip with: Galway Tour Company