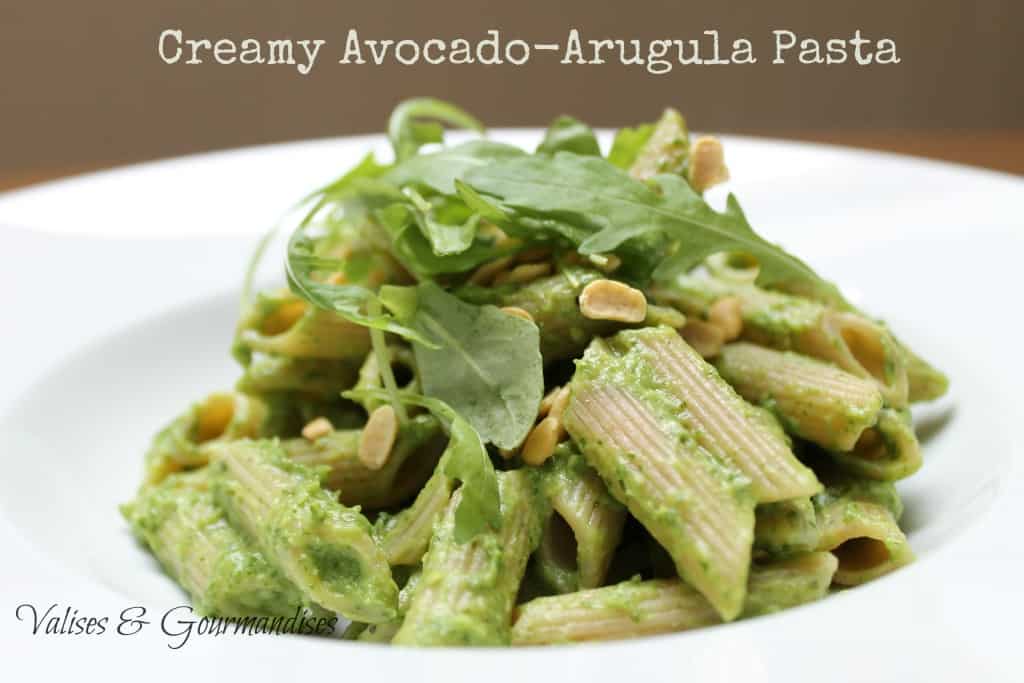 I love avocados! Diced in a salad, spread on a slice of multigrain bread or in a guacamole with tortilla chips, I never get tired of eating them. And let's not even talk about avocado hosomaki… hmmm… I think you get the point.
I've found yet another excuse to put them on the menu even more often: creamy avocado sauce. Perfect on hot pasta, in a pasta salad of simply eaten with a spoon, your choice.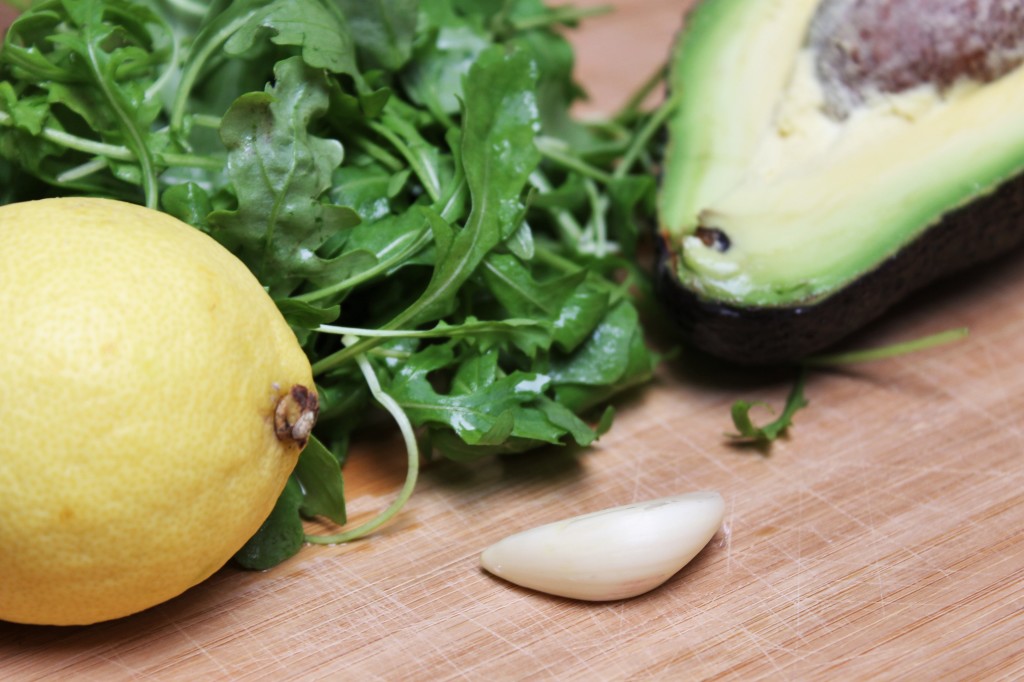 It can also be made with spinach and a few basil leaves, but I prefer arugula. It reminds me of Italy!
I know some of you are thinking "But avocado is full of fat and I'm watching my weight." Rest assured, these monounsaturated fats are beneficial to your health, a quick google search will convince you. Avocados also contain high quantities of antioxidants and fibers. It's all good!
So next time you're craving creamy pasta, ditch the pure butter & cream Alfredo sauce and prepare this smooth sauce in a snap!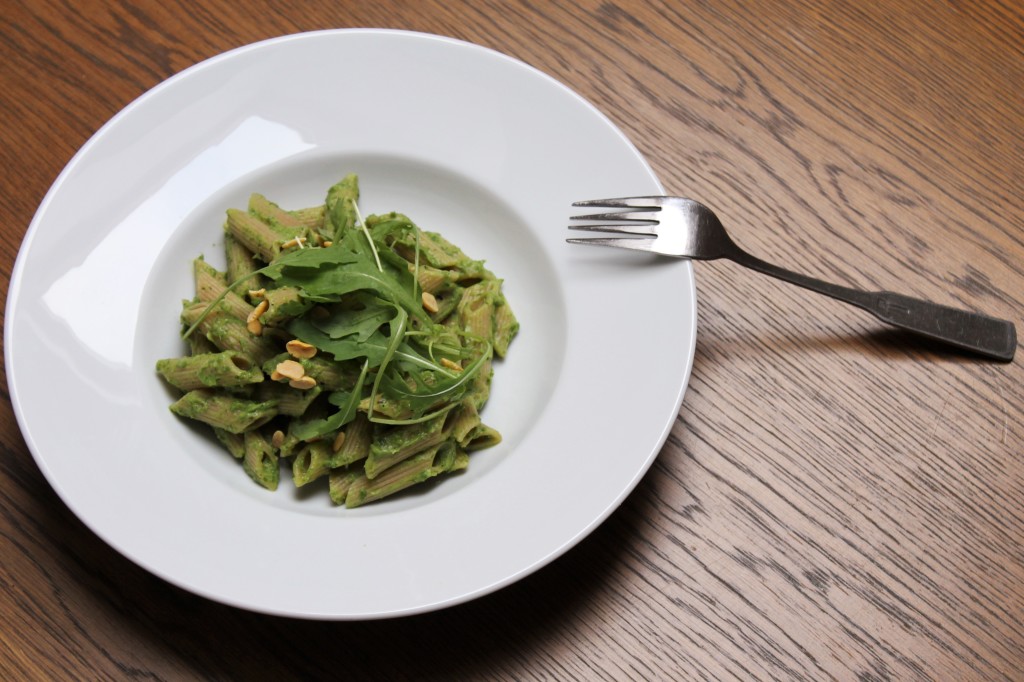 Creamy Avocado-Arugula Pasta
A guilt-free creamy pasta sauce that would be perfect on crackers, veggies or simply eaten directly with a spoon.
Ingredients
1

generous handful arugula

½

ripe organic avocado

1

tablespoon

lemon juice

1

garlic clove

1

pinch

Cayenne pepper

Salt & pepper

2

tablespoon

pasta cooking water

or vegetable broth

Whole wheat pasta for 2 people.
Instructions
Cook pasta according to the package instructions.

In a food processor, puree all the ingredients together.

Taste and adjust seasoning to your liking.

Serve on your favorite pasta. Sprinkle a tablespoon of soy seeds for added proteins.
Notes
You can also use spinach, fresh herbs, etc. Use your imagination to customize your own sauce!
Do not make too much in advance, the avocado tends to brown.