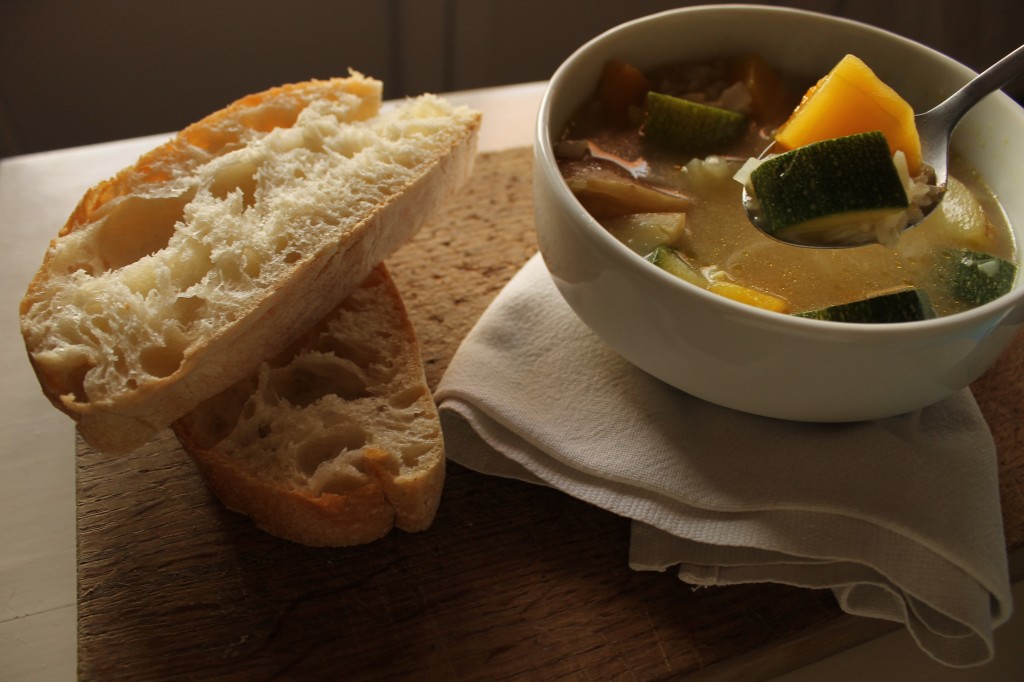 Fall has just arrived and everyone around me seems to be getting sick. I guess runny noses and sore throats are in fashion this season. After an entire afternoon of touring Lokrum Island near Dubrovnik under heavy rain, which seemed like a good idea at the time, it was my turn to feel under the weather.
I didn't just catch a little cold. No. I got THE flu along with hair (yes, hair) and muscle pain. All I wanted was to lay on the couch with my blanket and a movie. And soup. Where's your mom when you need her?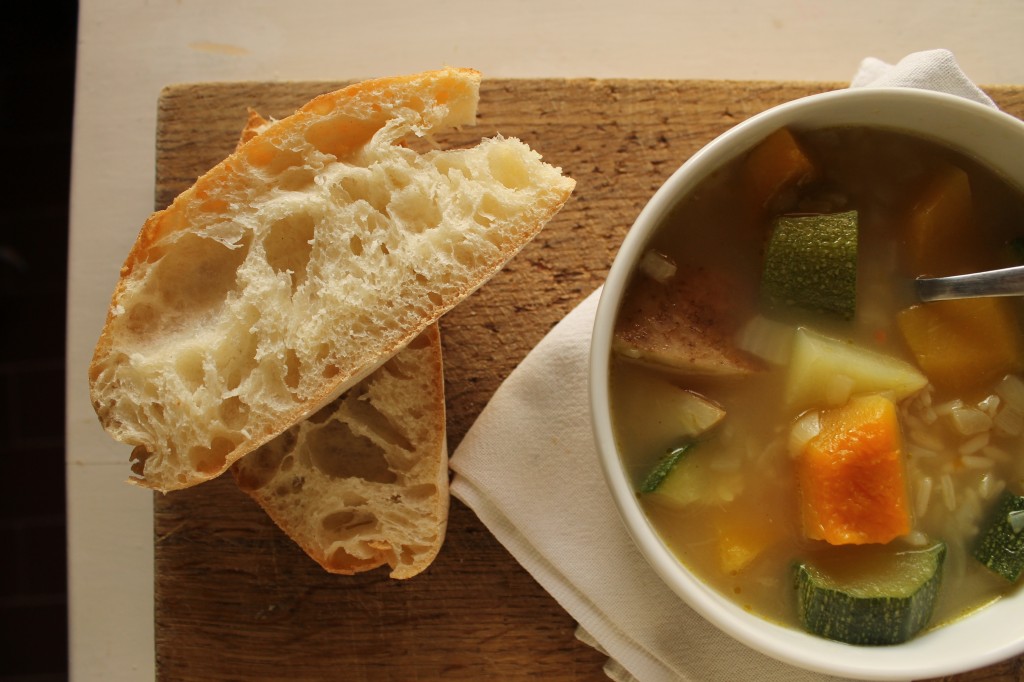 Having left the nest a very long time ago, I quickly learned to fend for myself. While some of my soup recipes may be more elaborate, I preferred to opt for the simplicity of this perfect comfort soup.
One quick stop at the market and I was all set to grab this flu by the horns. One recipe makes four generous portions, all in just over 30 minutes.
As for the leftover vegetables, I felt compelled to put them to good use, so the next day I roasted them and served them on lentils with caramelized onion and spinach. This one's a keeper.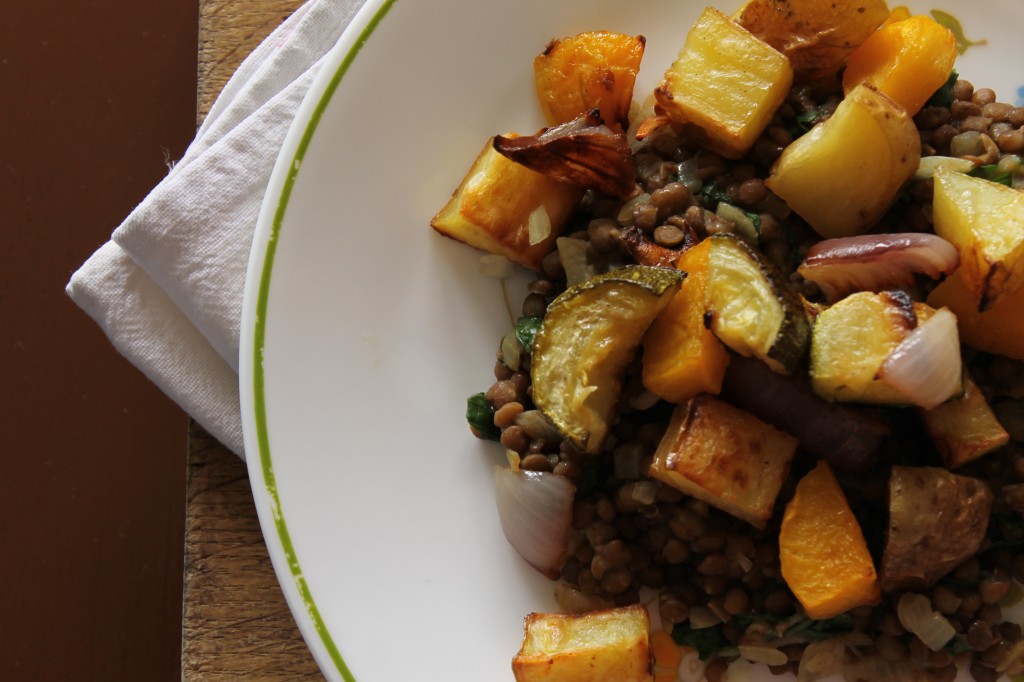 Don't wait to get sick to try this soup. It may actually help you stay healthy; scientists agree on the immunostimulant virtues of ginger and garlic, and the mix of veggies will give you the vitamins and minerals you need to fend off those nasty germs.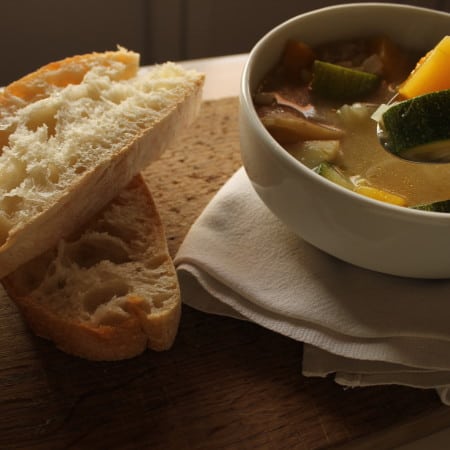 Fall Vegetable & Rice Soup
A hearty quick and comforting vegetable & rice soup for those chilly autum days.
Ingredients
1

tablespoon

olive oil

1

cup

onion

minced

2

garlic cloves

1

piece

of ginger

about 1 ½ inch

½

cup

brown rice

1

cup

butternut squash

peeled (about ¼ squash)

1

medium potato

1

zucchini

5

cups

vegetable broth

2

bay leaves
Instructions
Cut the vegetables in 1-inch pieces.

In a pot on medium-high heat, soften the onions in oil. With a garlic-press, add the garlic and ginger directly to the pot to get all the juices. Add the rice and stir until well combined.

Add the potatoes and the squash, the vegetable broth and the bay leaves. Bring to a boil.

Reduce heat, add the zucchini, cover and let simmer until the vegetables are tender and the rice is cooked, between 20 to 30 minutes. Add broth if necessary.

Serve with a thick slice of home-style bread.
Similar recipes