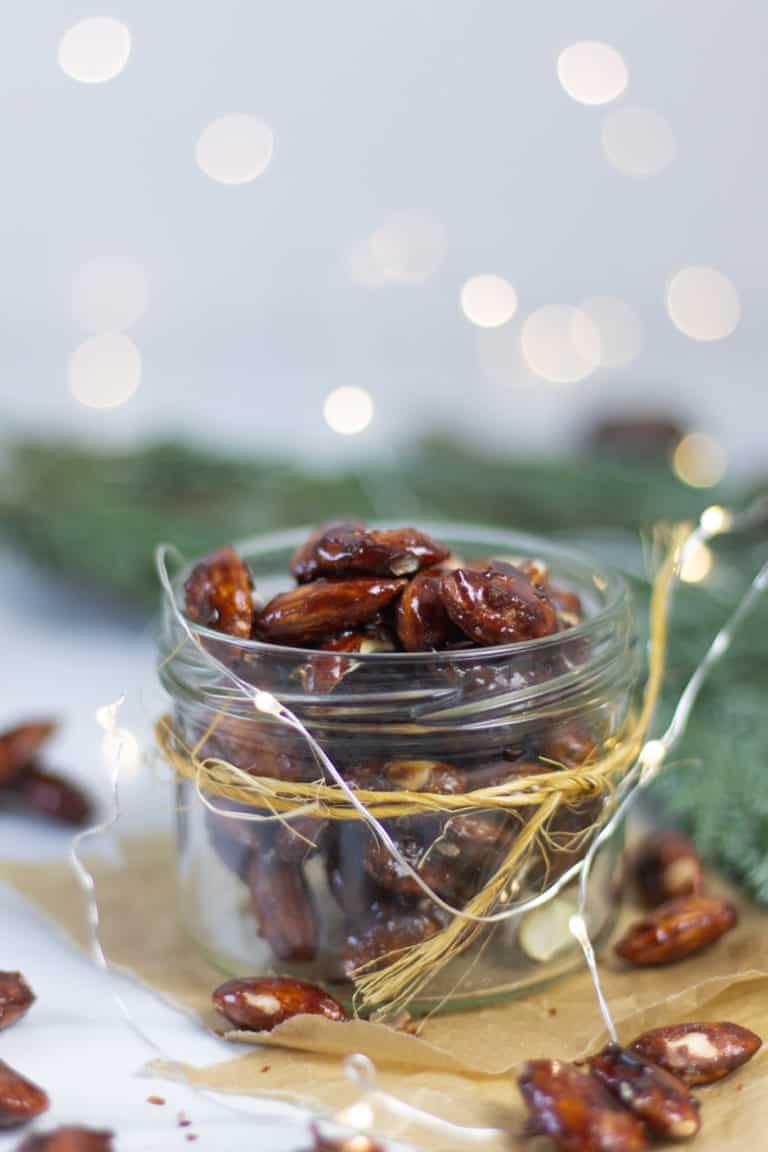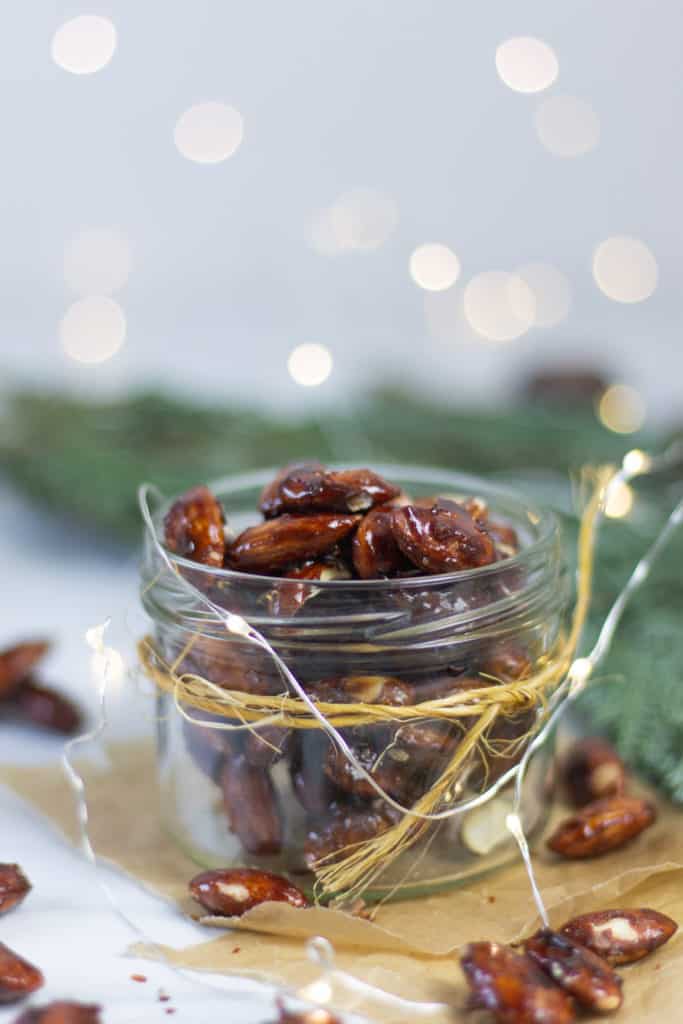 Imagine wandering through a Christmas market to the sound of carols and the aroma of burnt almonds. Oh and let's not forget a nice cup of hot wine.
Specialized huts have giant metal pans where they roast tons of different nuts in sugar and spices. Every time we go, I have to get a bag. I can't resist them. The most popular nuts are almonds, but I'm a sucker for macadamia and walnuts!
Because they're actually very easy to make, I thought they would make the perfect treat for my Advent series. I hope you didn't miss my first Advent recipe last Sunday for vegan Vanillekipferl. They're melt-in-your-mouth yummy!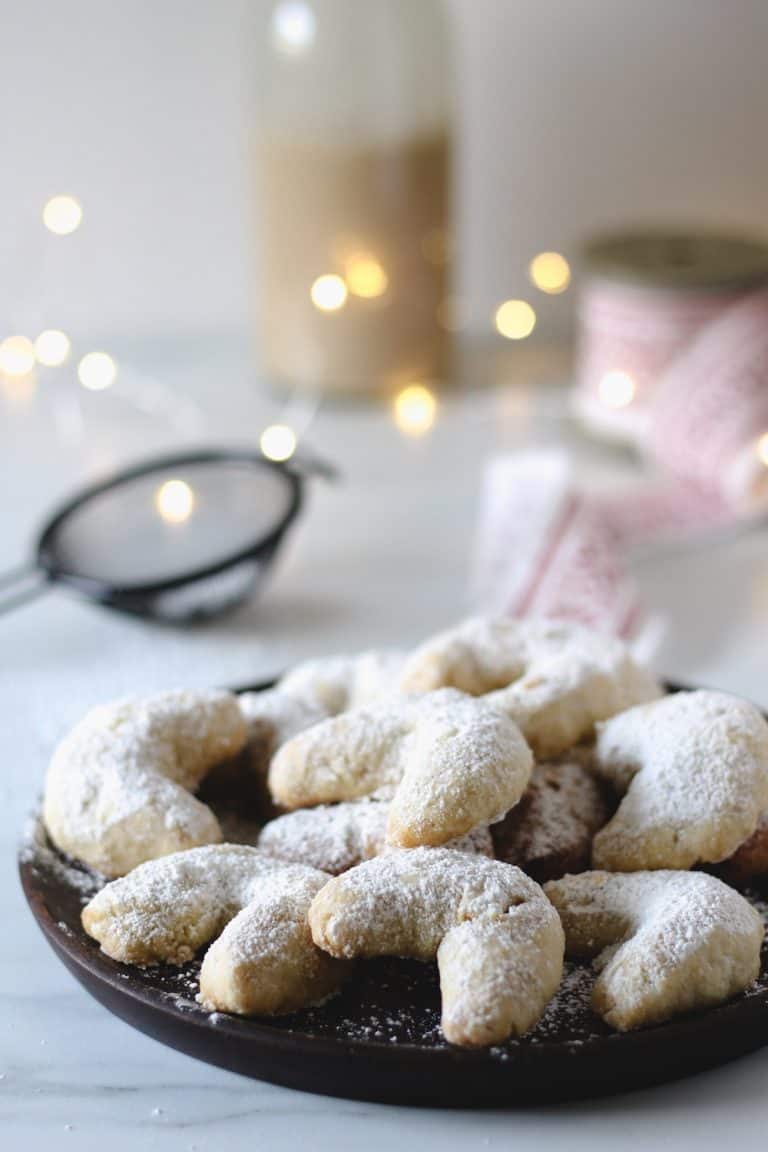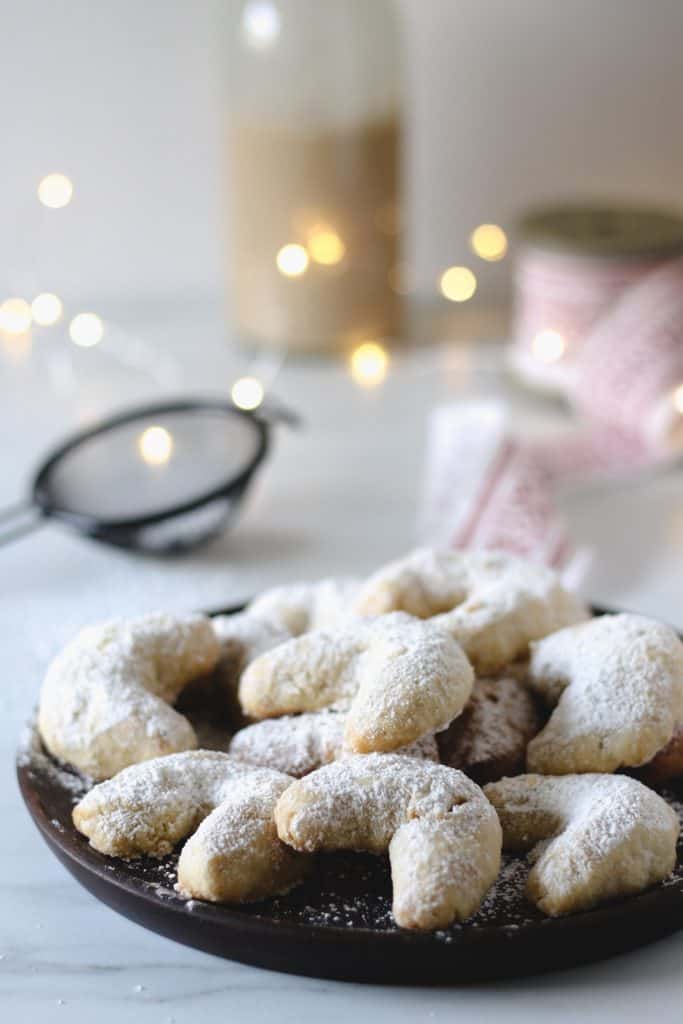 All you need is a pan or a pot, 200 grams nuts of your choice, 100 ml water, 100 grams raw sugar (traditional recipes call for 200 g sugar, but this healthier version is just as good! I used the vanilla sugar I made for my Vanillekipferl) and some spices. And a strong arm because you have to stir for a while. But that's it!
You start by dissolving the sugar in the water on high heat, then you add your nuts and stir for a couple minutes. At one point, it will get very dry and you will think that you failed. You didn't. This just means that the water has evaporated and that the sugar can now melt.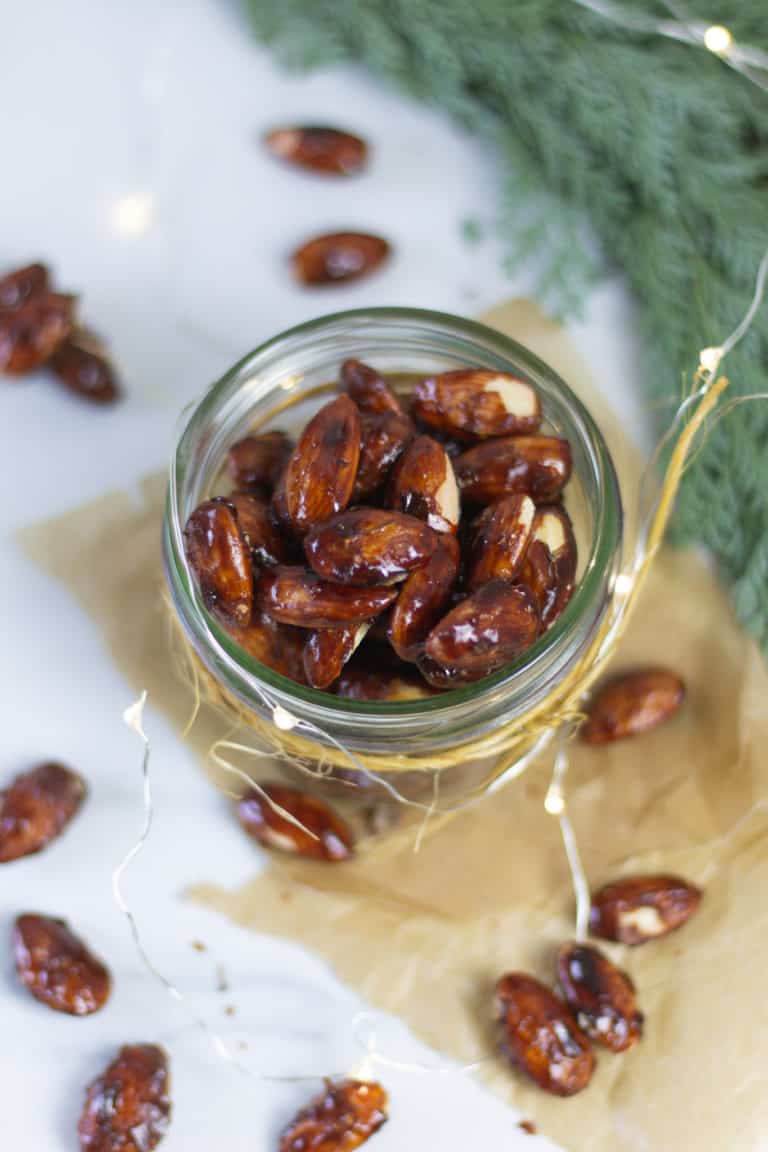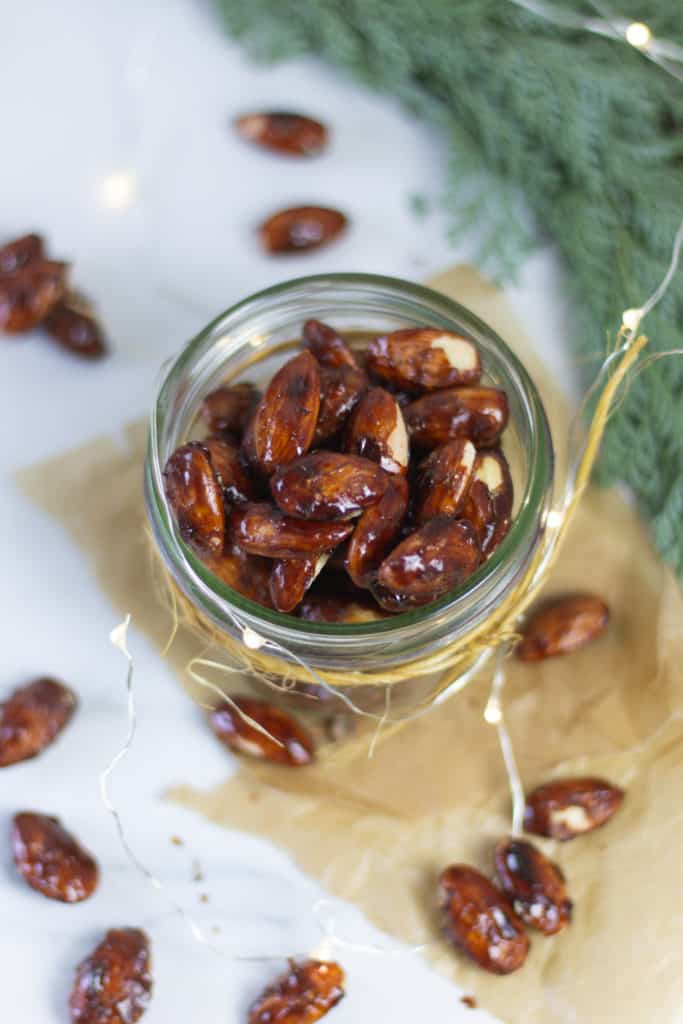 Lower the heat to medium and keep stirring until the burnt nuts are glossy. Then quickly transfer them to a prepared backing sheet and spread them our using two forks. Let cool completely before storing in an air-tight jar.
Have you ever been to a German Christmas market? Did you try any specialty? Let me know in the comments!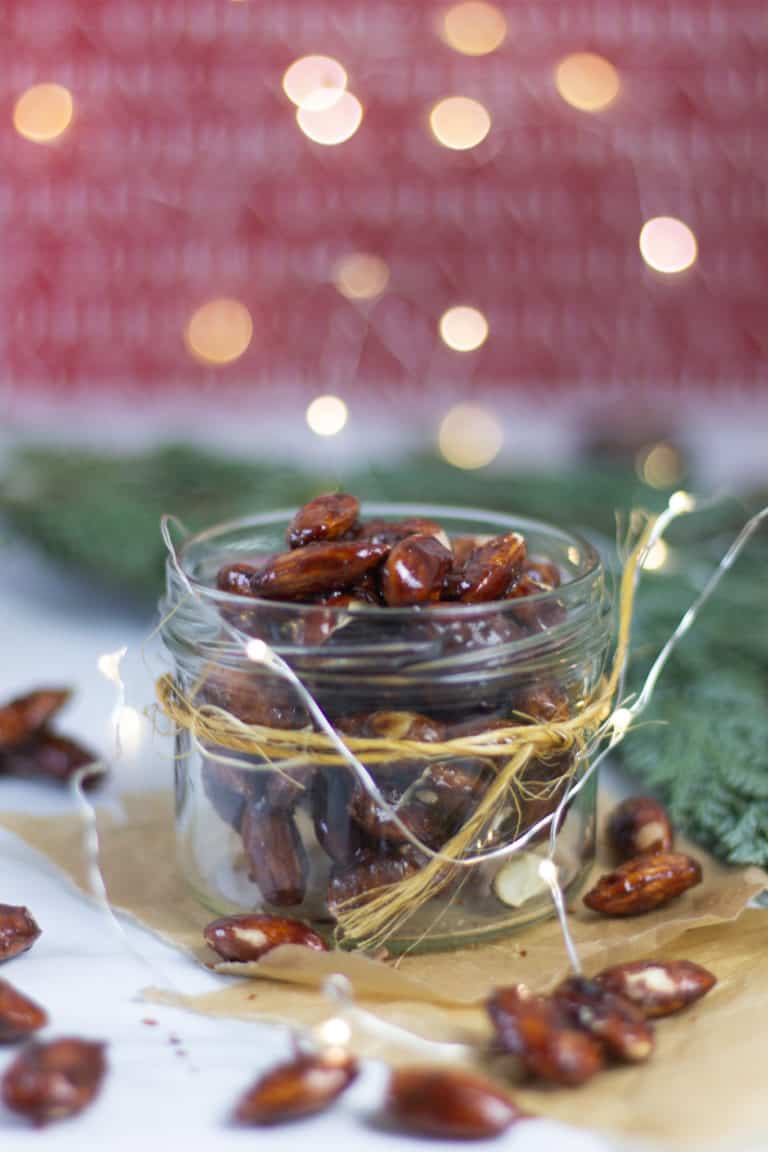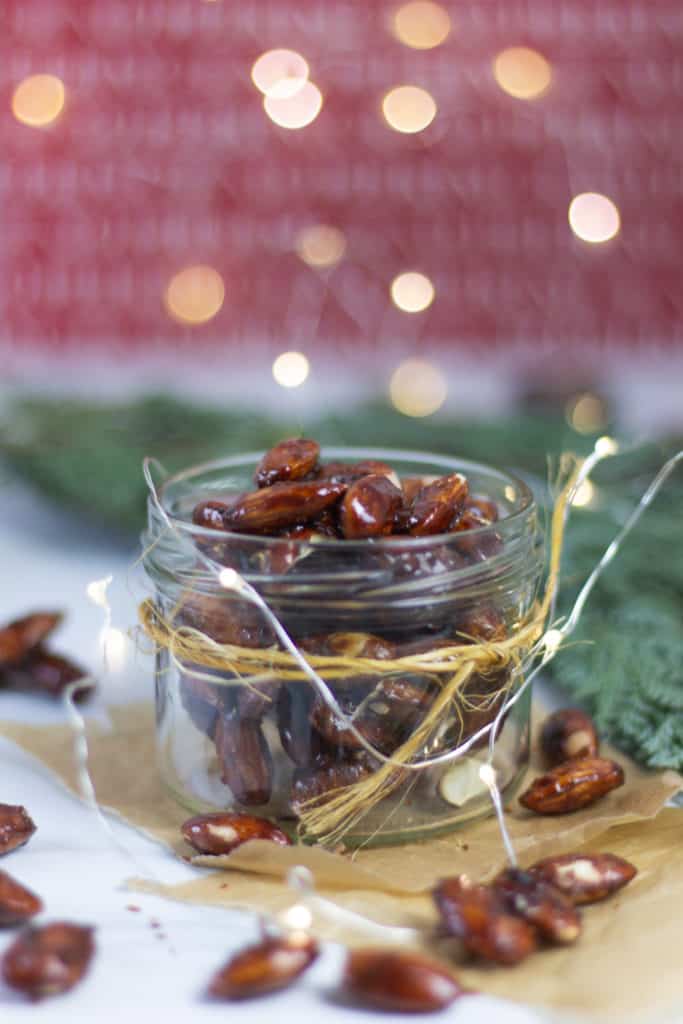 If you try this recipe, make sure to snap a picture and share it on Instagram or Facebook using the hashtag #valisesetgourmandises. I wanna see your creations! And don't forget to leave a comment below :)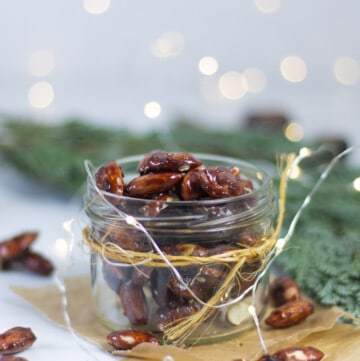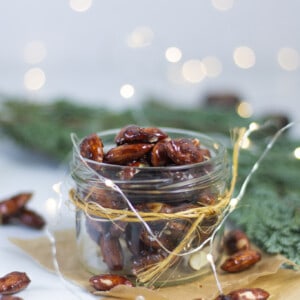 German burnt almonds - vegan, gluten-free
These German burnt almonds are a Christmas classic. They will make your kitchen smell heavenly and make the perfect hostess gift.
Ingredients
200

g

1 + 1/3 cup almonds

100

ml

water

100

g

1/2 cup raw sugar

1/2

tablespoon

cinnamon

1

teaspoon

vanilla extract
Instructions
In a pan on high heat, dissolve the sugar in water. Add the almonds, cinnamon and vanilla and stir until the almonds look dry. 

Lower the heat to medium and keep stirring until glossy. Transfer to a prepared pan and spread using two forks.

Let cool completely before storing.