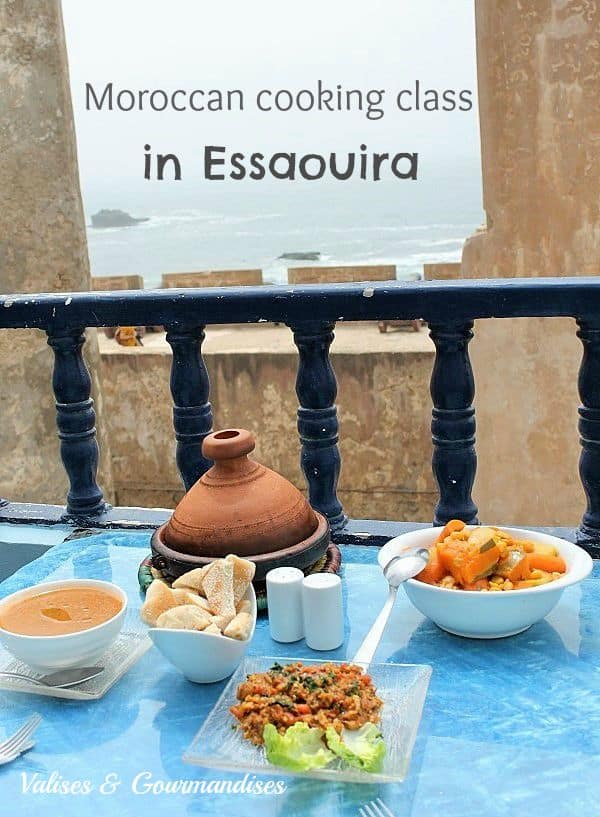 Even though it's quite simple, Moroccan cuisine is delicious. Fresh vegetables and fruits, fragrant spices, a few fresh herbs. After the fun we had at our cooking class in Florence, we wanted to repeat the experience. I had given up on the idea after seeing the prices in Marrakesh, but while walking along the nice quiet streets of Essaouira, we stumbled upon a restaurant offering workshops for half the price, 350 Dh per person, so about 35 euros. True to our foodie side, we couldn't refuse such an offer!
I liked the concept which allows each person to select their own appetizer and main dish, which meant we could choose vegan options. For this reason, it's necessary to book at least a day in advance to allow them to go to the market and shop accordingly. Eager to taste everything, we both chose different dishes: Martin opted for a Moroccan soup called Harira and a vegetable tajine, while I went for a zaalouk, a delicious eggplant and tomato salad, alongside a vegetable couscous.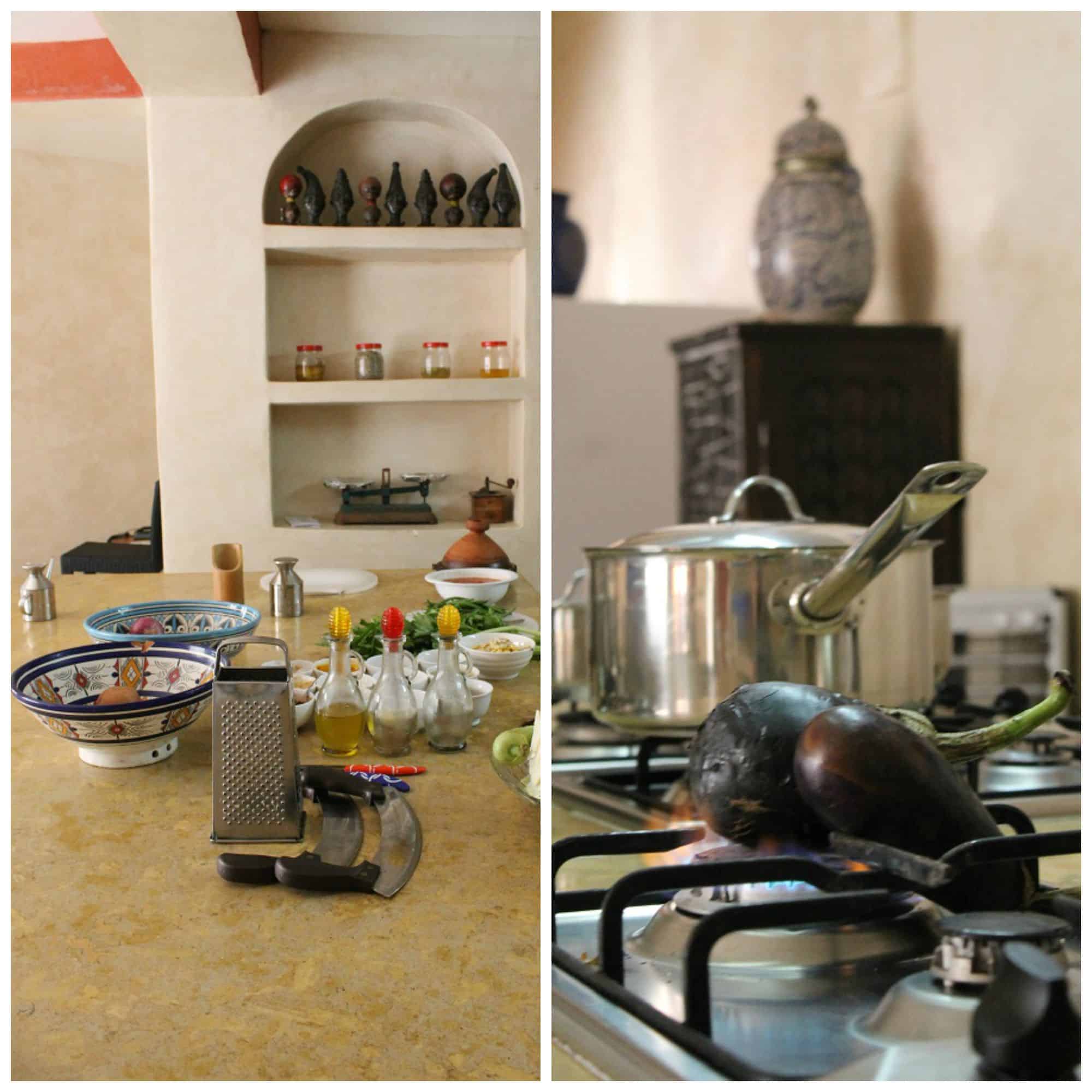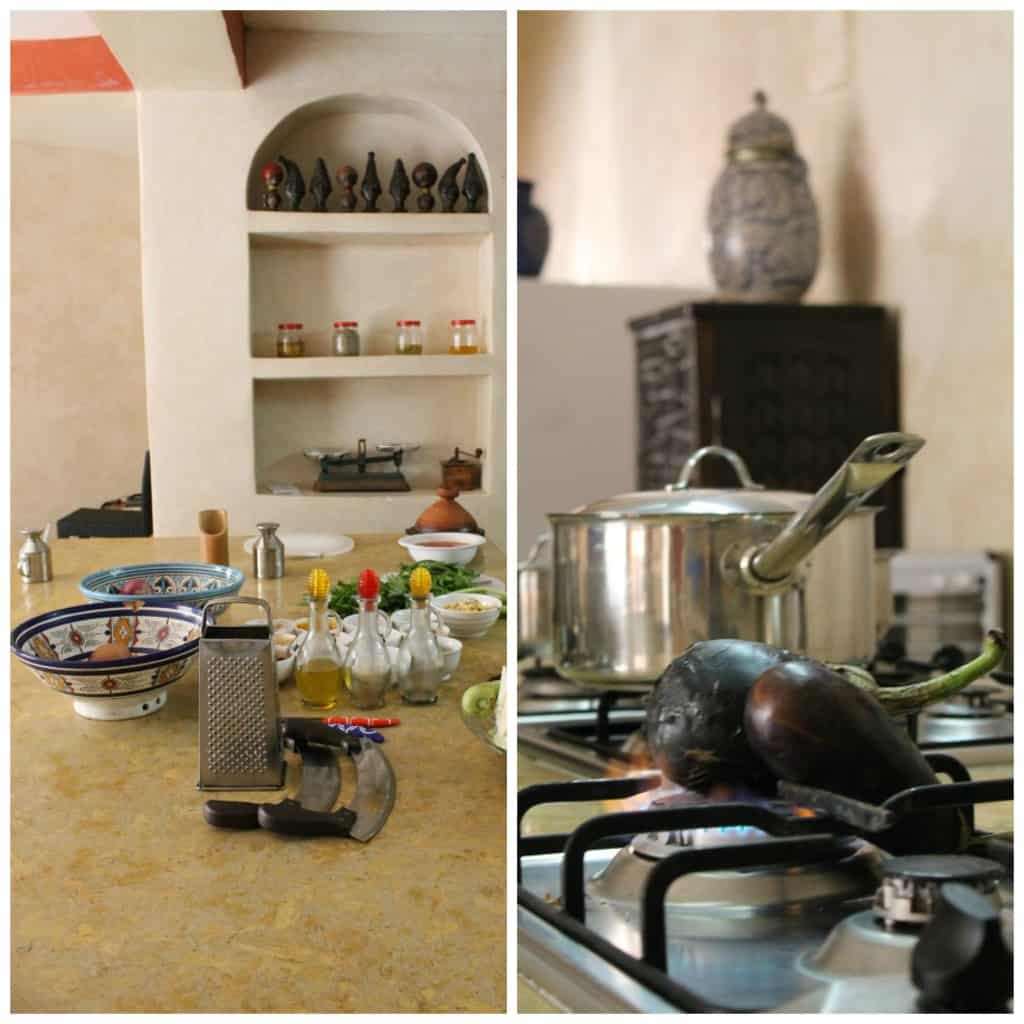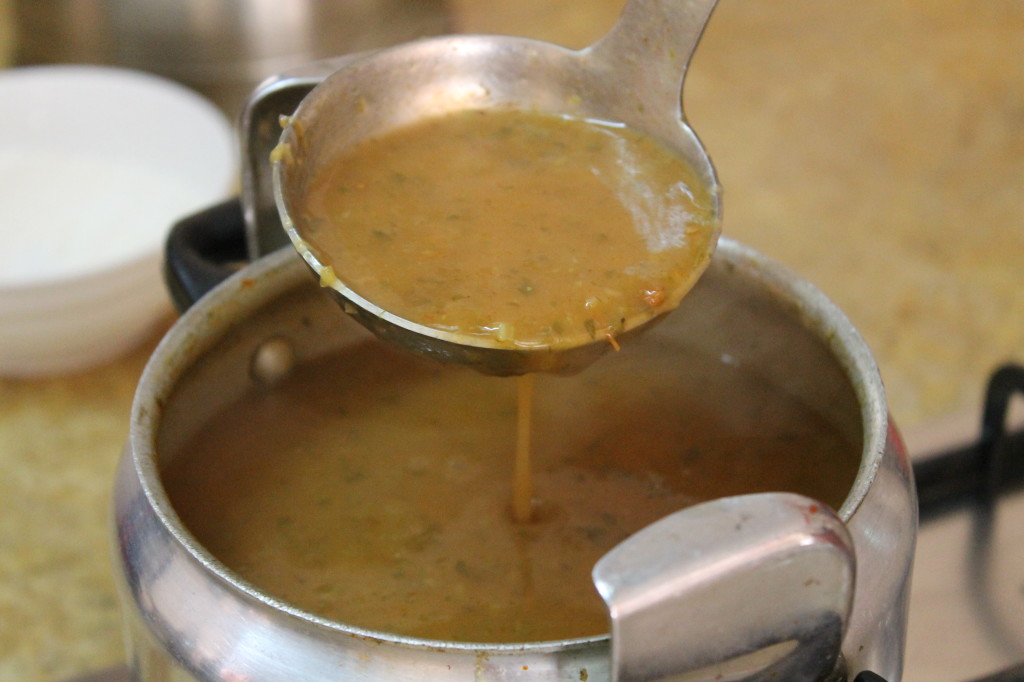 It was rather quiet on the day we went and we were the only ones taking the class, which was a bit disappointing considering that we'd met very interesting people during our previous cooking class in Italy. Our chef Nora was nice but she didn't really try to fuel the conversation. I'd say it was more a culinary experience than a human one.
To be completely honest, considering the cost of living and the lack of meat on our plates, we feel like we paid a lot more than it was worth. Nonetheless, we had lots of fun learning to cook typical Moroccan dishes and we look forward to having people over for dinner to impress them with our new skills.
And to bring the short afternoon to an end, we enjoyed our creations on the restaurant's rooftop terrace, view on the ocean included. Our work didn't disappoint our tastebuds.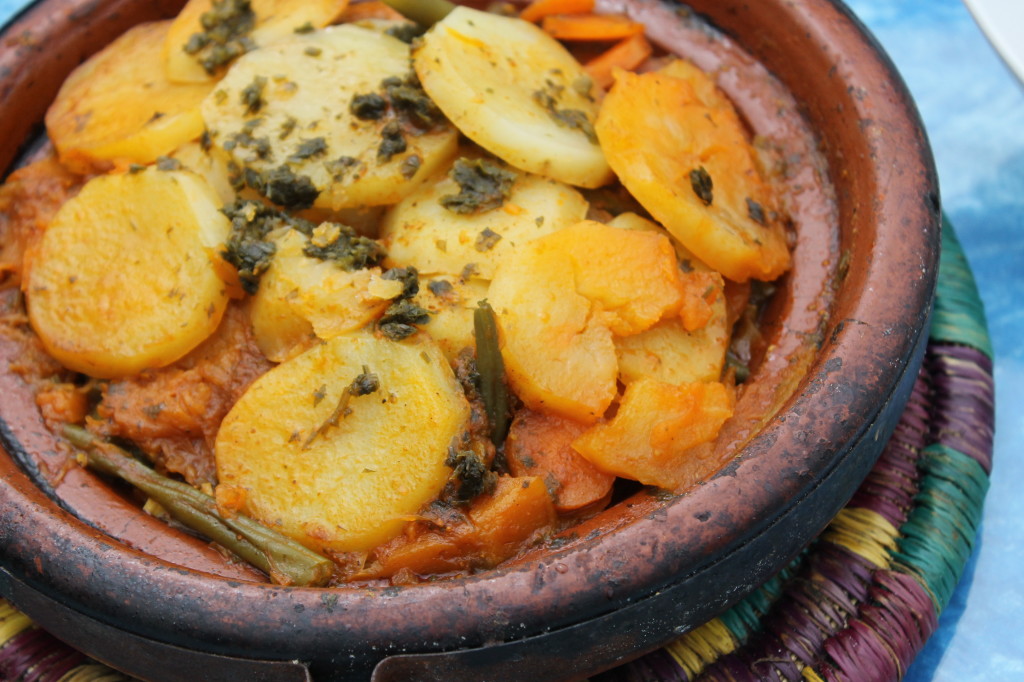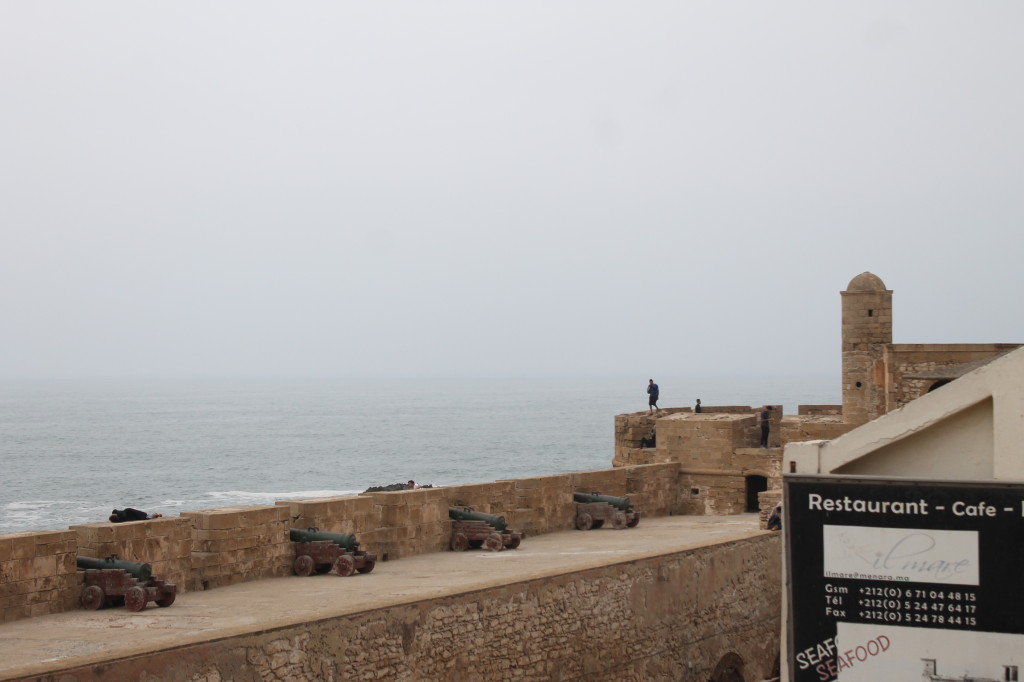 My verdict
If I had to do it all over again, I'd try to ask my Moroccan hosts to show me, but otherwise I wouldn't hesitate to follow this Moroccan cooking class. Even if Florence had set the bar very high, we still had a lovely afternoon together learning to cook these meals we were gladly enjoying in the town's restaurants.
And regarding Essaouira, I highly recommend this pretty town! To know more about it, it's over here.
Is a cooking class his something that you would like to try? I'm curious!
Pin for later: