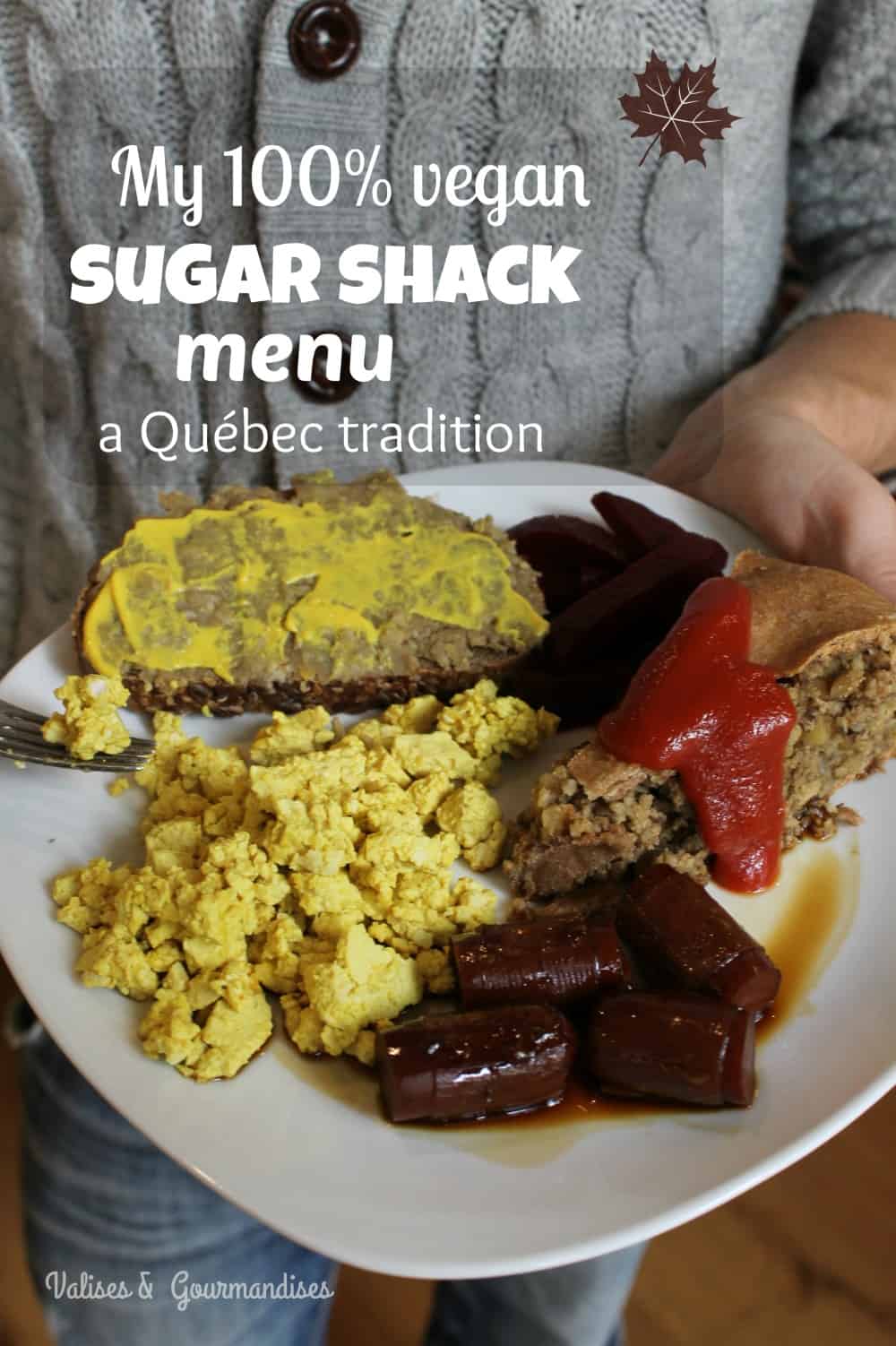 Spring is here! And what does it mean for people in Québec? No, not the return of the sun and the disappearing of the snow (not yet, be patient). Maple sugar time, that's what it means!
For outsiders who have no idea what I'm talking about, it's in the spring that we tap the maple trees, put on our best plaid shirt and enjoy traditional dishes and maple products at the sugar shack.
As in many countries though, Québec's cuisine is very fatty and meaty. It's actually impossible to leave the sugar without having to unbutton your pants et regret having bitten more than you could chew.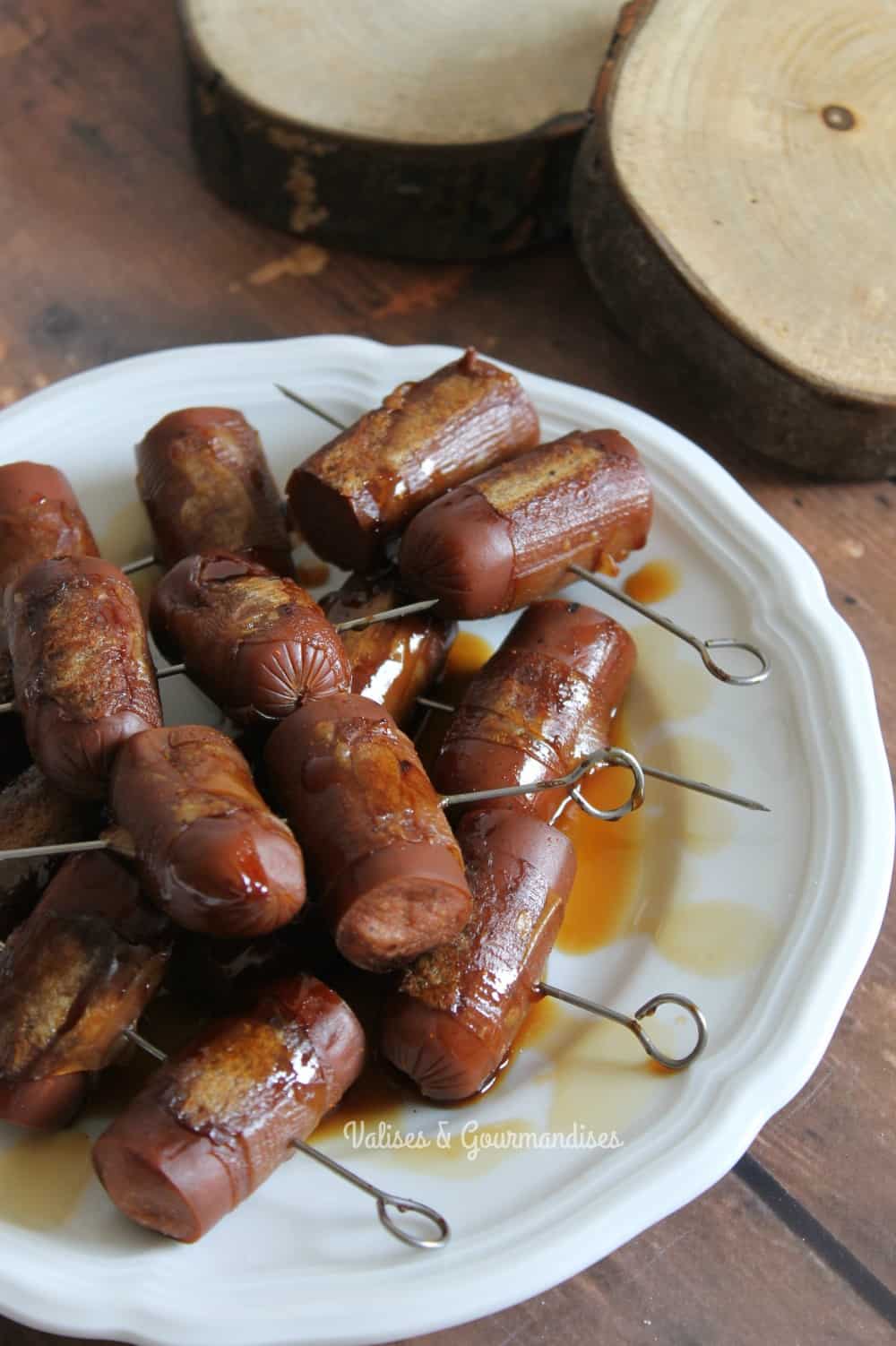 It's unfortunately not a very vegetarian-friendly place, despite the few veggie sugar shack that have recently starting to pop up.
But sugar shack food and the whole experience that surrounds it is so entrenched in most of us that having to give it up for ethical reasons often represents a certain deuil. But not anymore!
To remedy to situation – and since I live way too far from Québec anyway -,   I've created my own vegan sugar shack menu, which you can enjoy comfortably at home with your friends to the sound of La bottine souriante or Les Cowboys frigants.
The dishes we eat at the sugar shack are basically always the same, with a few variations here and there. I chose my favourite ones, which, bonus, are all fairly simple to make.
On the menu:
Pea soup
Scrambled eggs
Cocktail wieners wrapped in bacon
Millet meat pie (I recycled last year's recipe)
Express pickled beets
Cretons
And for dessert: a sugar pie. A delicious sugar pie.
It's a bit dark because all I could find in Germany was dark brown sugar. But whichever brown sugar you use, the taste is simply divine. *This brown sugar has nothing to do with raw cane sugar. It resembles humid sand and yields its properties to many traditional Québec desserts.
I didn't make baked beans because I've never been a fan, but you can either find vegetarian ones in the store or try this recipe by The Buddhist Chef.
As for my tasty "meat" pie, you'll find the recipe here: Vegan Québec-style meat pie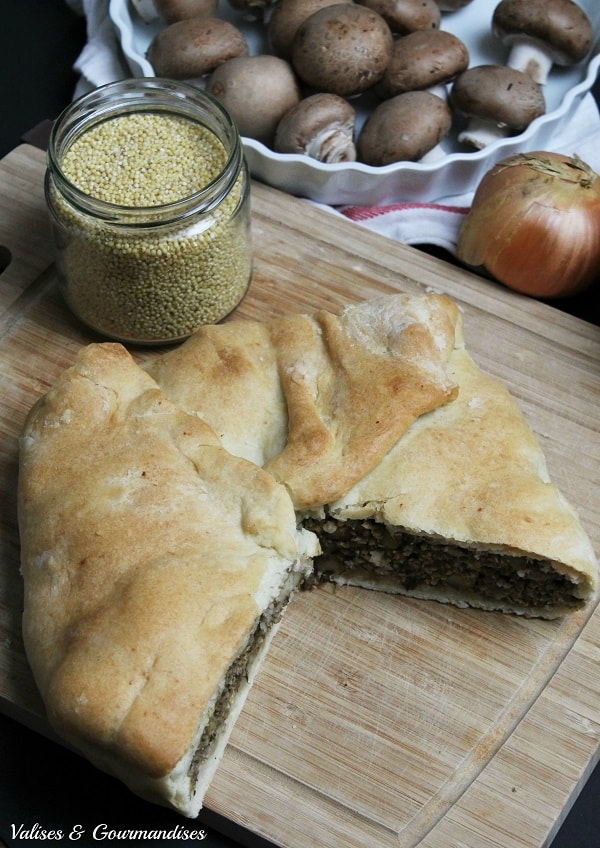 The best part is that you can simply prepare everything the day before, even the scrambled tofu, and heat it up in the oven the day of. The dishes will even soak up some flavour overnight, and you'll have more time to spend with your guests.
What's your favourite sugar shack dish? Is it featured on my list?
If you make this feast, or even just one recipe, make sure to snap a picture and share it on Instagram or Facebook using the hashtag #valisesetgourmandises. I wanna see your creations! And don't forget to leave a comment below :)
**This article may contain affiliate links, which means that I will receive a small commission if you purchase a product through them. The price remains the same for you, but this way you are helping me maintaining the blog and providing you more interesting content! :)