I'm not a big pear eater, but when I stumbled upon a kilo of beautiful pears for only €1 I thought hey, let's try some pear butter. My big sister makes it regularly to everyone's delight. So I bought 'em and wrote her up asking for the recipe. A plea to which she never responded. Not impressed sista, not impressed… Just joking I love you :)
Well, without the recipe, my first attempt at pear butter wasn't exactly a success. Nor was it a disaster. It turned into a delicious pear sauce that I used on my vegan crepes yesterday morning. It even made me forget that my pancakes weren't drowned in maple syrup. Yup, it was that good.
In about an hour's time, you'll end up with roughly one cup of sauce. I suggest doubling or even tripling the recipe. Properly canned, it would make the perfect hostess gift. I know I'd be more than happy to receive it! Christmas is right around the corner people.
Slaves to our gluttony, Martin and I ate the whole thing in one morning… plus all six banana pancakes. This blogging thing is gonna turn into a few more inches around the waist if we're not careful. One more reason to continue coming up with healthy recipes…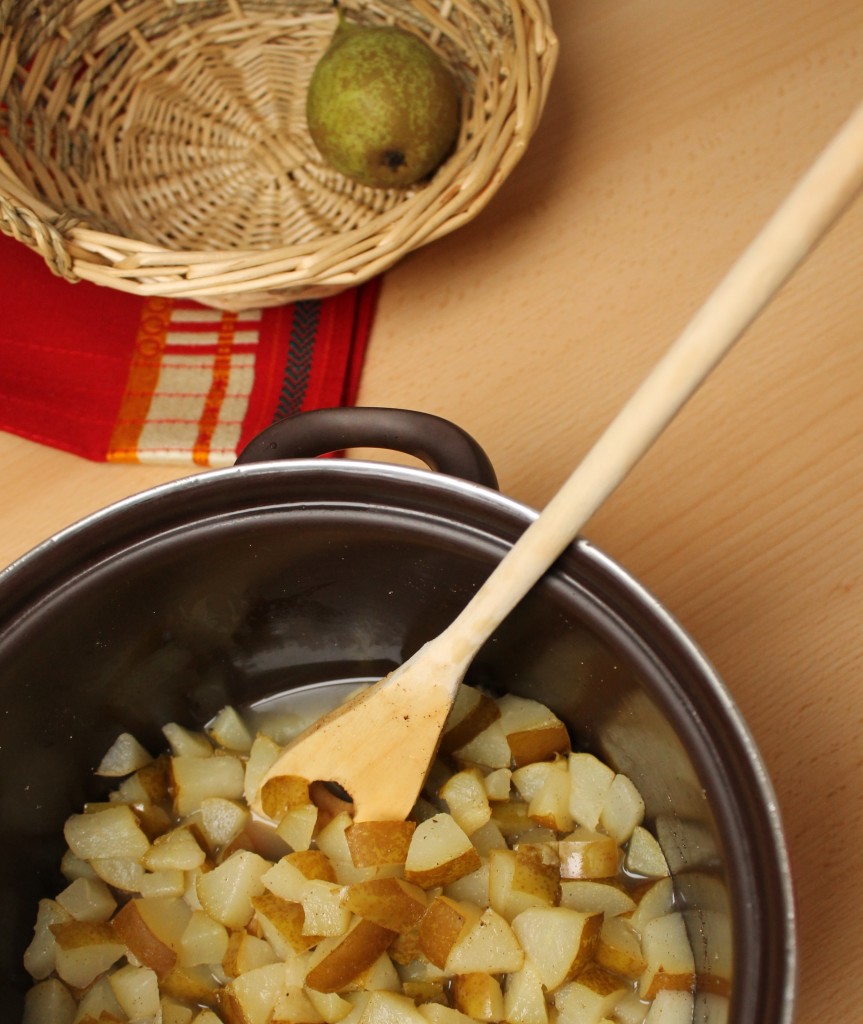 Oh and by the way, some purists insist on removing the fruit skin, but I beg to differ. They're chockful of vitamins and contain pectin which adds consistency to the sauce. Not to mention it's time consuming. Ain't nobody got time fo dat.
As for the attempted fruit butter, I haven't thrown in the towel just yet, so stay tuned!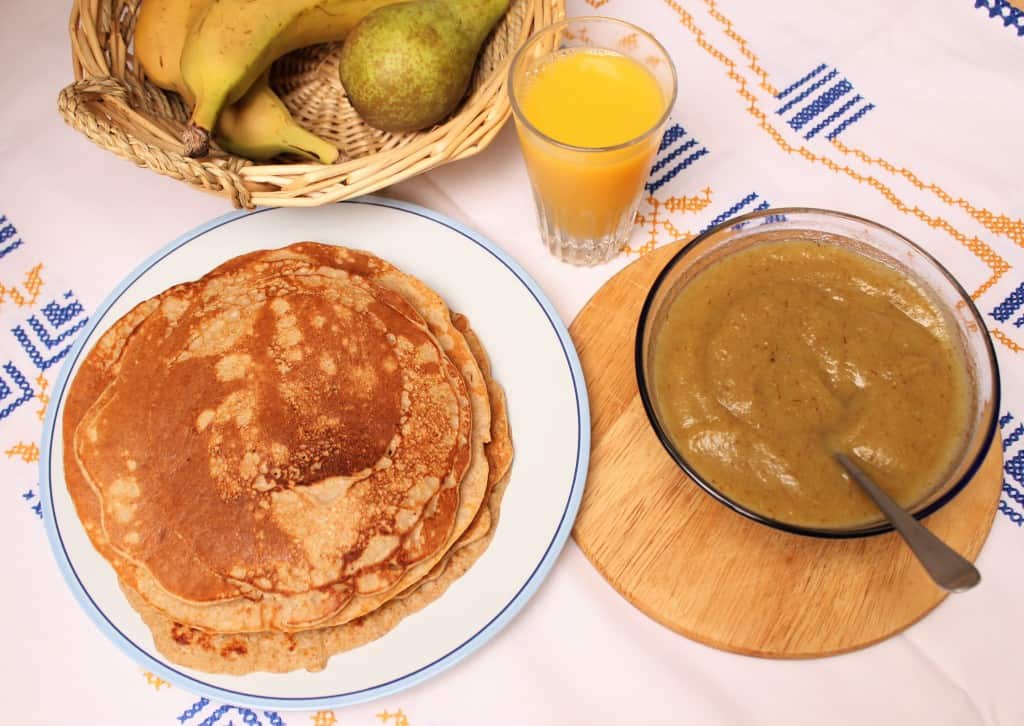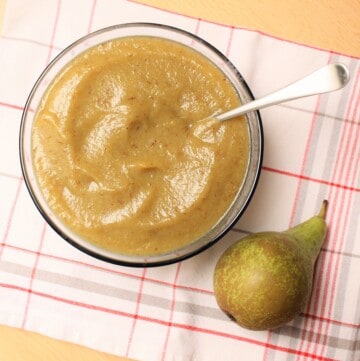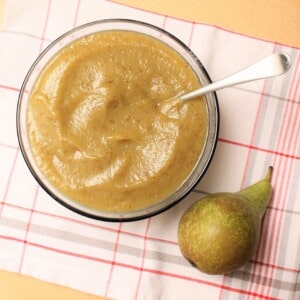 One-Hour Pear Sauce
Forget apple sauce, pear sauce is what it's all about this fall season.
Ingredients
1

lbs

pears

about 6 pears, diced with the skin

1

teaspoon

lemon juice

1

teaspoon

maple syrup

1

teaspoon

pure vanilla extract

½

teaspoon

ground cinnamon

½

teaspoon

pumpkin spice

or Jamaican spices or all-spice
Instructions
Put all the ingredients in a medium-sized pot. Bring to a boil.

Reduce heat to medium-low, cover and let simmer for about 45 minutes, stirring often.

Once the pears are cooked, puree them in a food processor, without the liquid.

Keep in an air-tight container in the fridge for about a week.