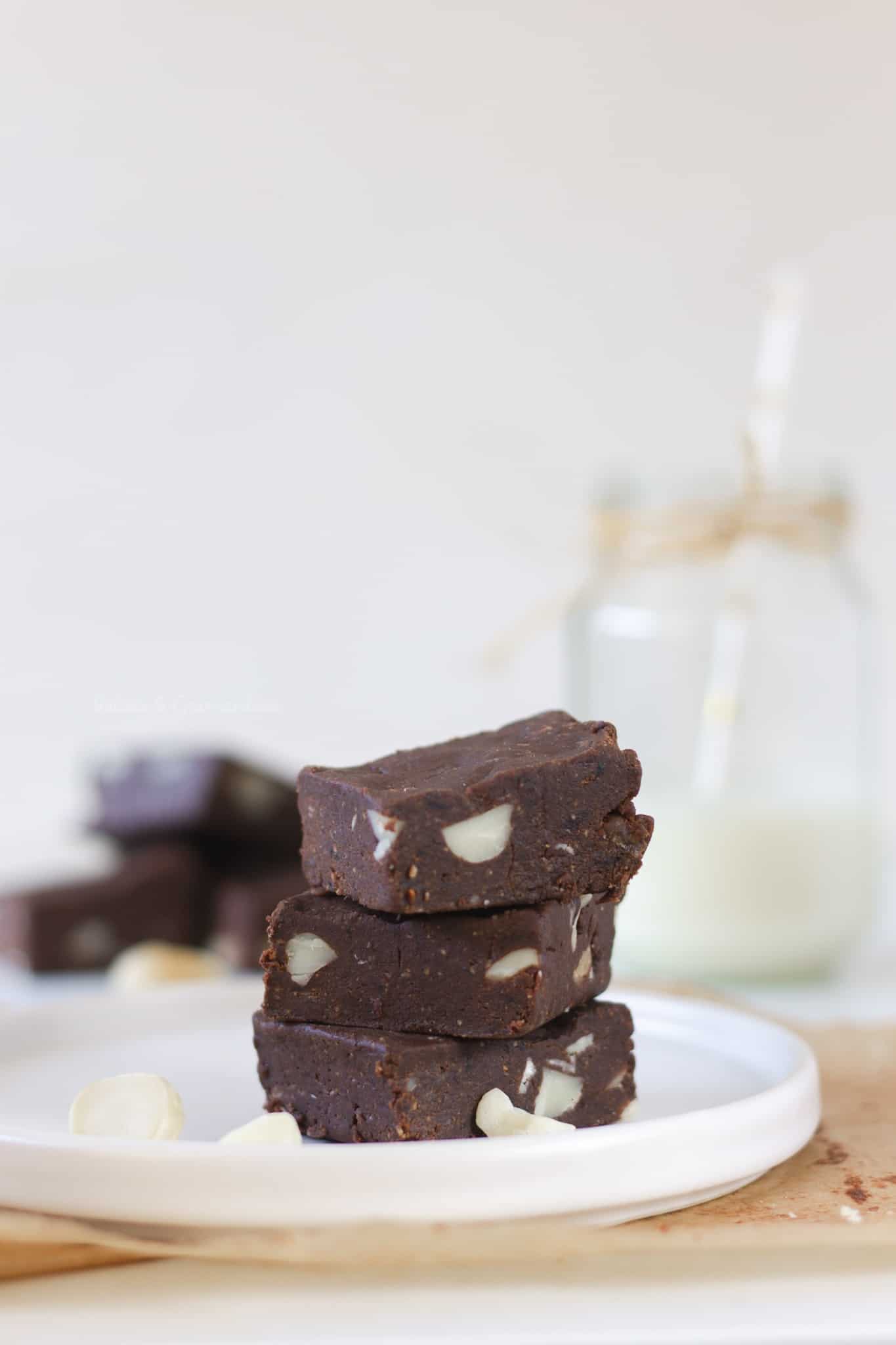 Happy Valentine's Day! Are you doing anything special? To be honest, since Martin and I don't really celebrate it, we kind of forgot about it. But we're heading to Bavaria tomorrow for a long weekend with our nugget, so I guess it's our way of unknowingly celebrating. It counts, right!?
In preparation of our trip, I made these raw brownies for the train ride this morning before going to work. I simply threw 4 ingredients together in my food processor, you don't need any powerful equipment! Seriously, 5 minutes later I was out the door, they're that quick since there's no baking involved.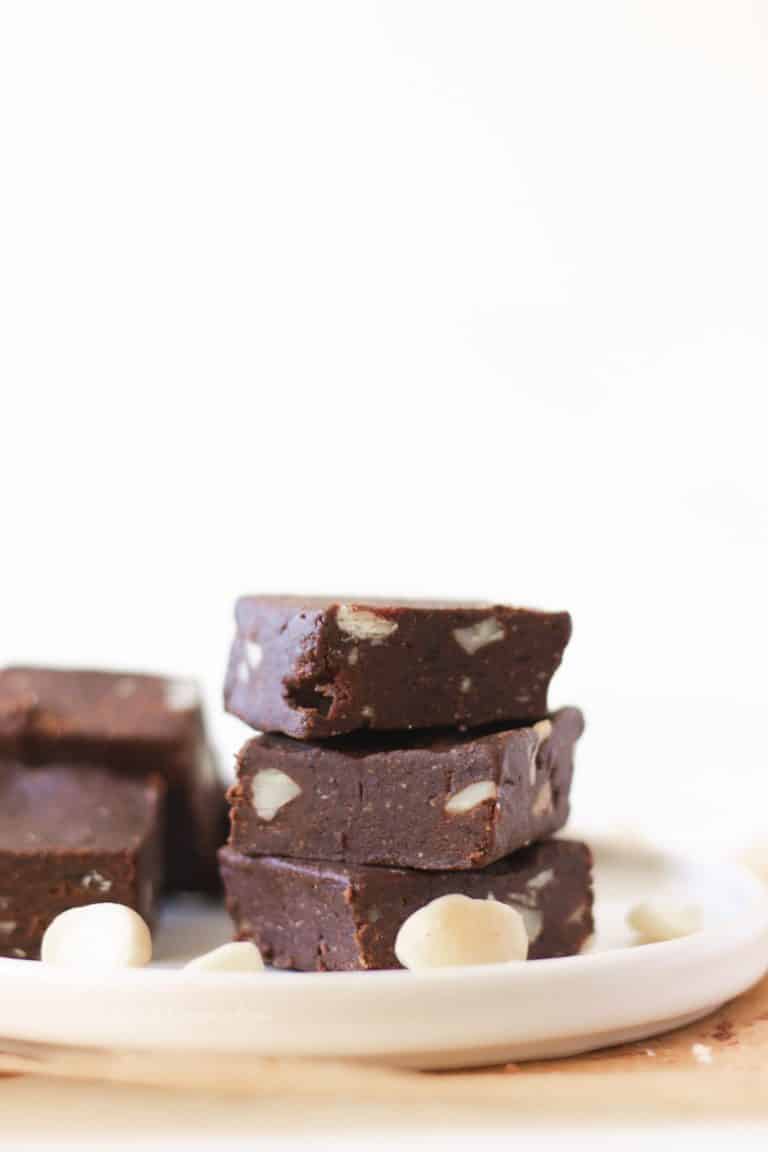 Contrary to regular brownies, these are good for you. Like for real. I'm not saying that you should eat the whole thing in one sitting, but… I mean you could haha
Since there's no flour involved, they're naturally gluten free. Not that gluten is bad for you, but I know that it's an important aspect for many of you. Instead of traditional flour and butter and eggs, I simply used some thick roasted almond butter – if yours is very runny, add less and adjust if necessary – as well as some raw cacao powder and an optional spoonful of raw cacao butter.
And I know that some of you are thinking that you can't eat dates because you'll gain wait, but fear not. Yes, dates are sweet and contain carbs, but they also contain fiber and are low on the glycemic index. According to NutritionFacts.org, "Date consumption may lower the risk of stroke, and result in improvements in triglyceride and antioxidant stress levels, without adverse effects on blood sugar or weight."
And of course feel free to add any ingredient of your liking. I added some chopped macadamia nuts and white chocolate at the end but anything would be good. You could also add some hemp seeds, maca powder and cinnamon to the "dough" for some extra oomph. But you don't need to. They're already perfect.
And this is making me think that you could totally cut the brownies smaller and add them to your banana ice cream for a decadent yet healthy treat! My mouth is watering…
Related recipes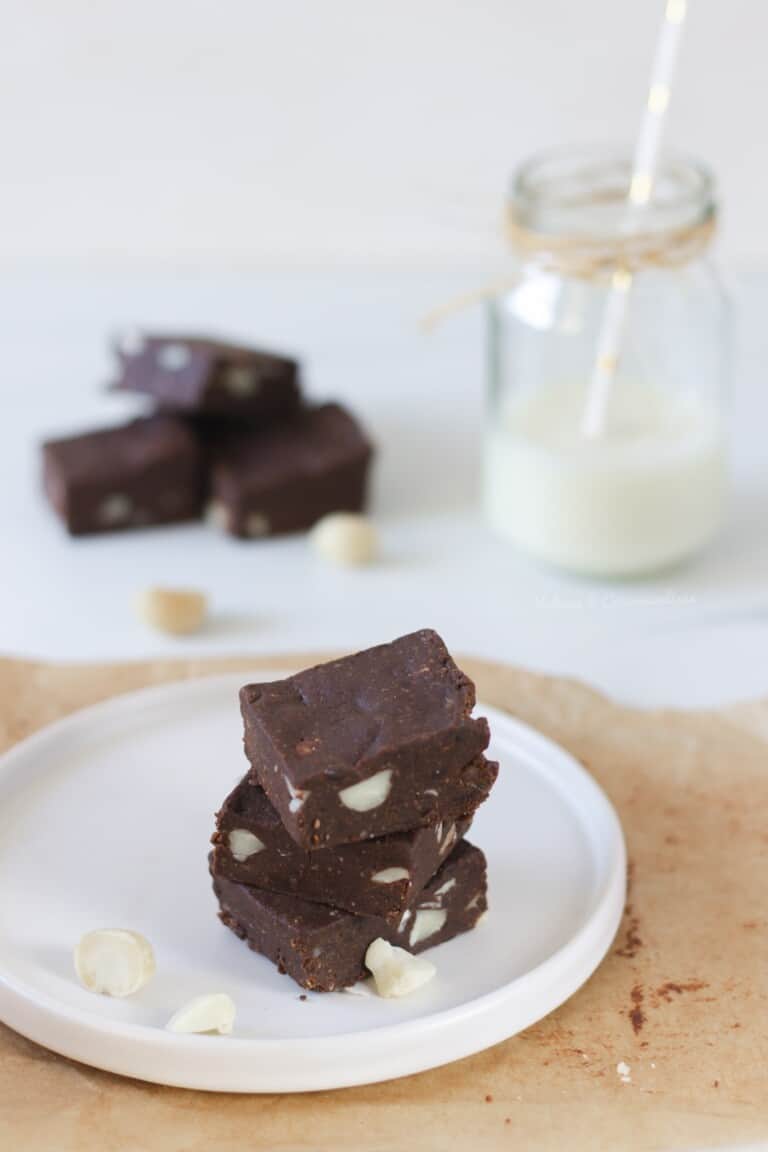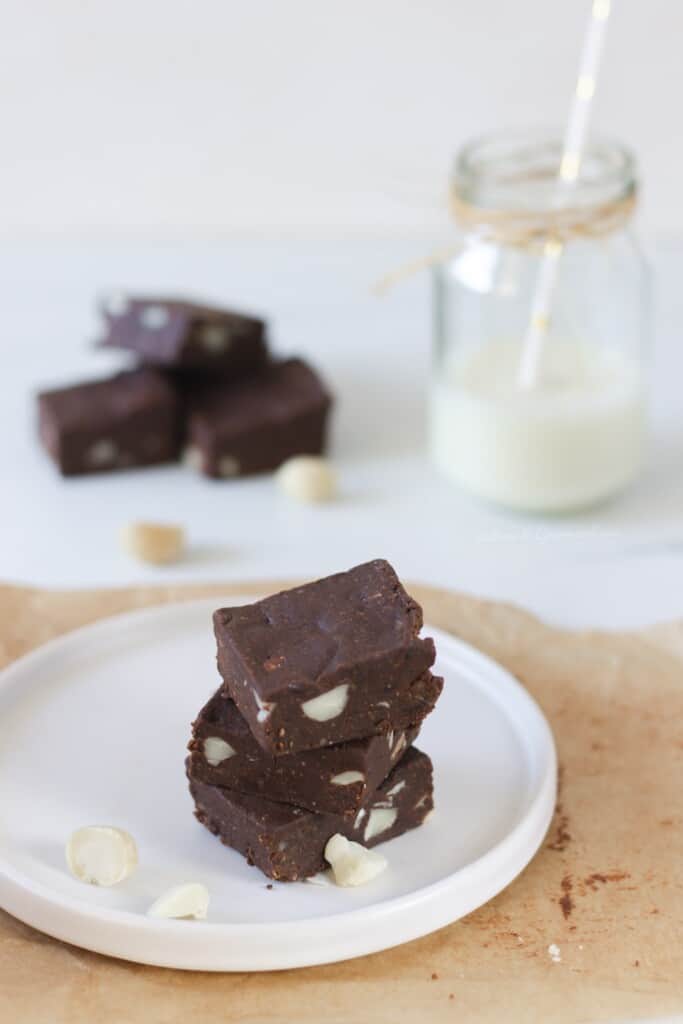 So what do you think, will you give them a try? If you do, make sure to snap a picture and share it on Instagram or Facebook using the hashtag #valisesetgourmandises. I wanna see your creations! And don't forget to leave a comment below :)
**This article may contain affiliate links, which means that I will receive a small commission if you purchase a product through them. The price remains the same for you, but this way you are helping me maintaining the blog and providing you more interesting content! :)