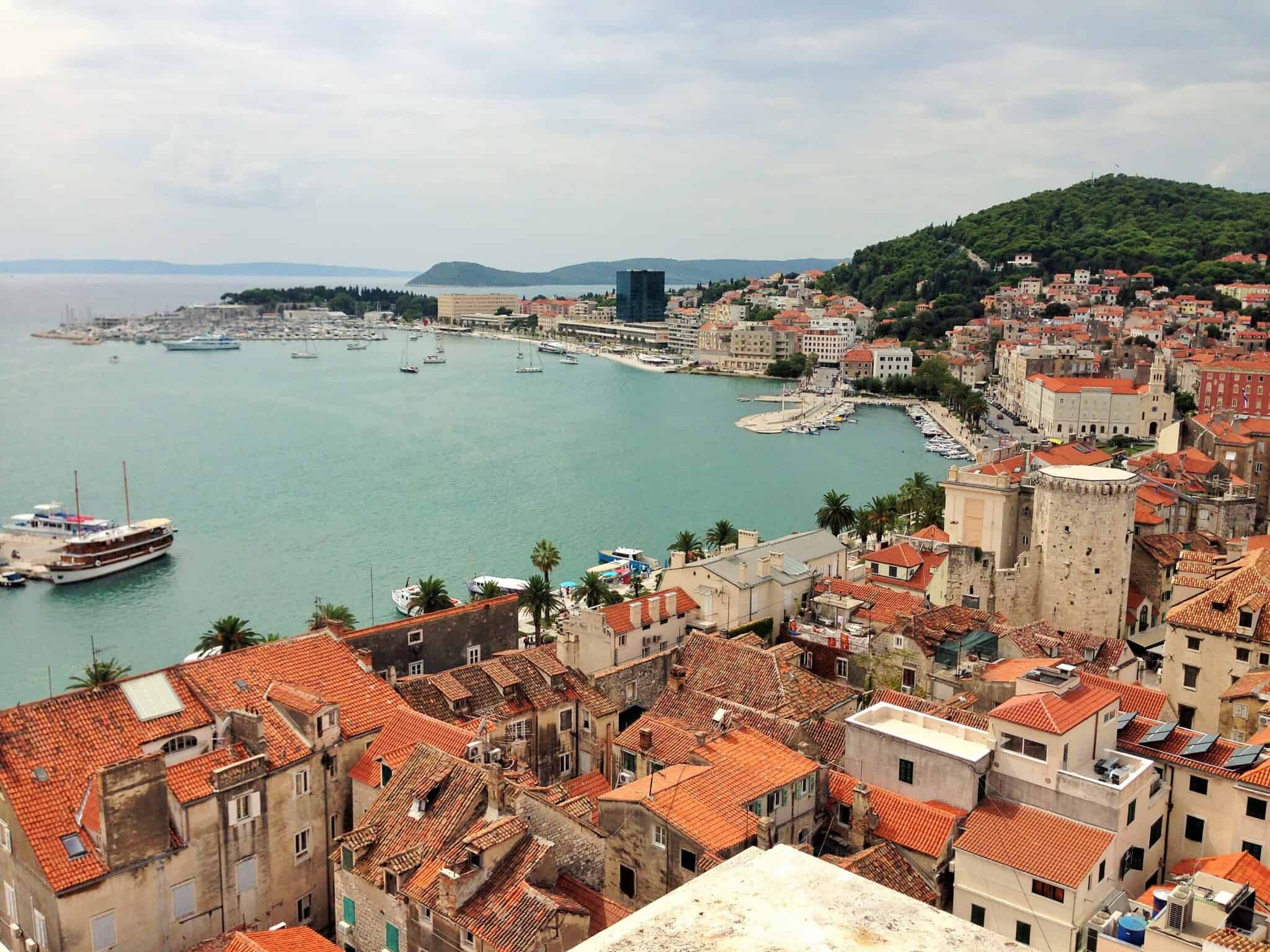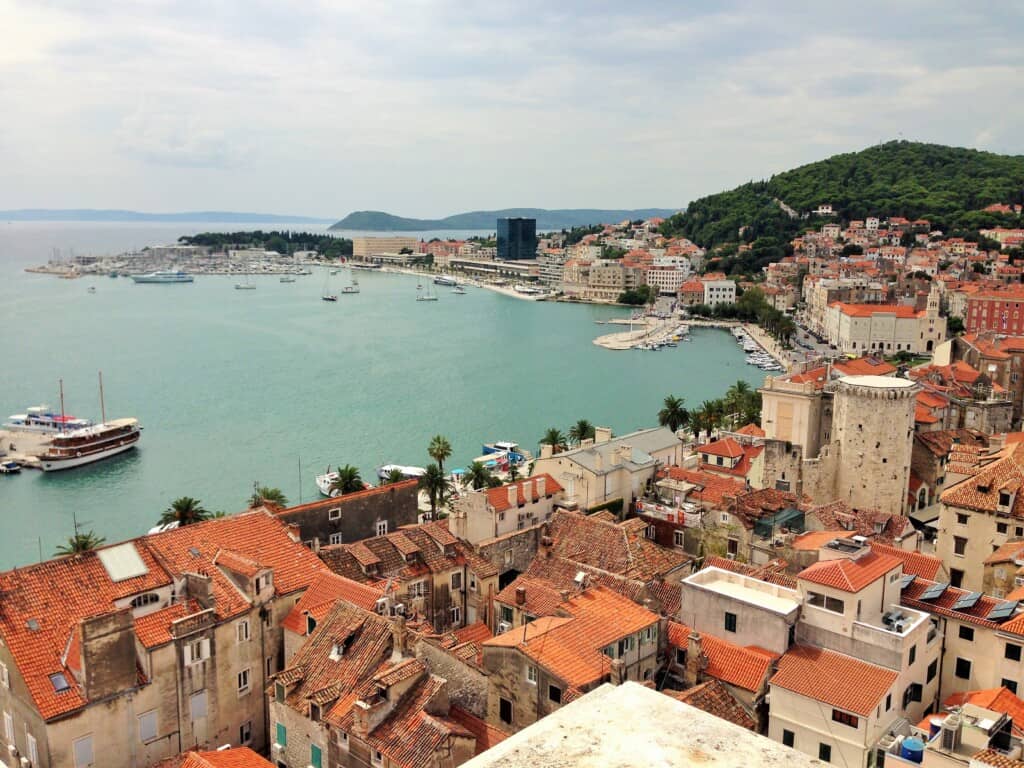 How did it feel to spend the entire month of September in my bikini and flip flops while everyone back home was digging into their closets to find their knitwear? I'd be lying if I said that it didn't feel amazing.
We were lucky to find a very cheap room in Podstrana, 8 km south of Split, with fantastic landlords that told us everything we wanted to know about the region. Martin works from home and I have some translation contracts, so after 3 weeks of roaming around Italy and Slovenia, it was time to get back to work. Sadly. That's why we chose to settle into one (warm) place for the entire month. This way we could get back to business, but still go to the beach or into town for a few hours… Can't really complain, can we?
If you're spending more than a weekend in Split, I encourage you to consider Podstrana for its lower prices and beautiful beach. Split's beach is far from awesome.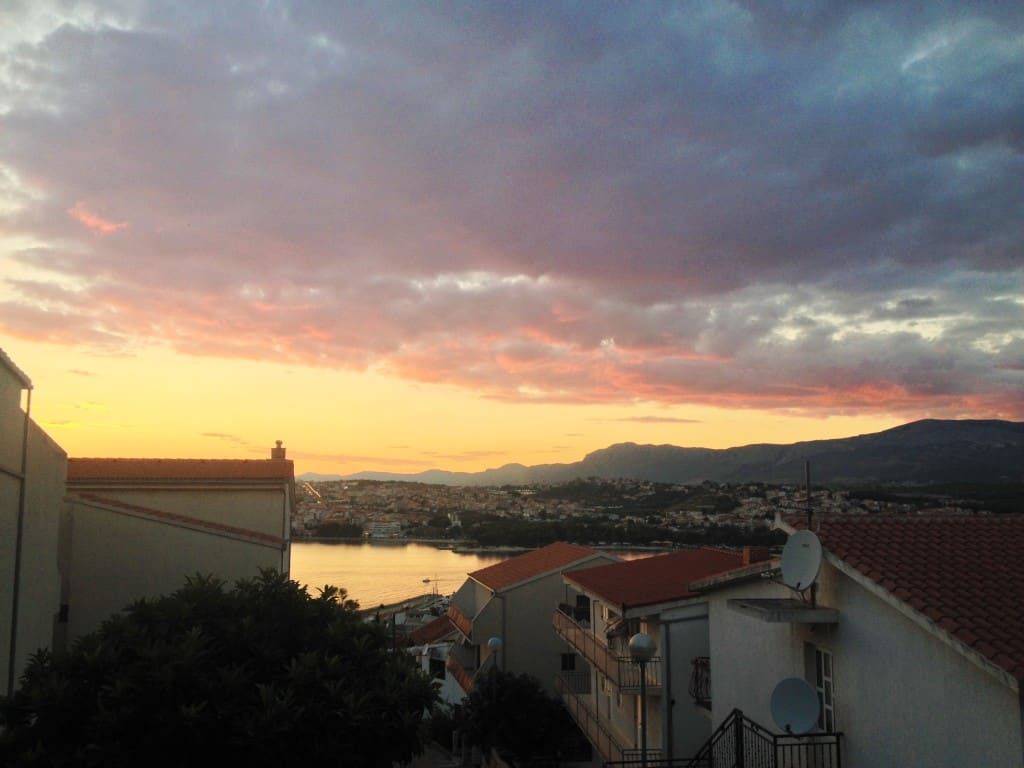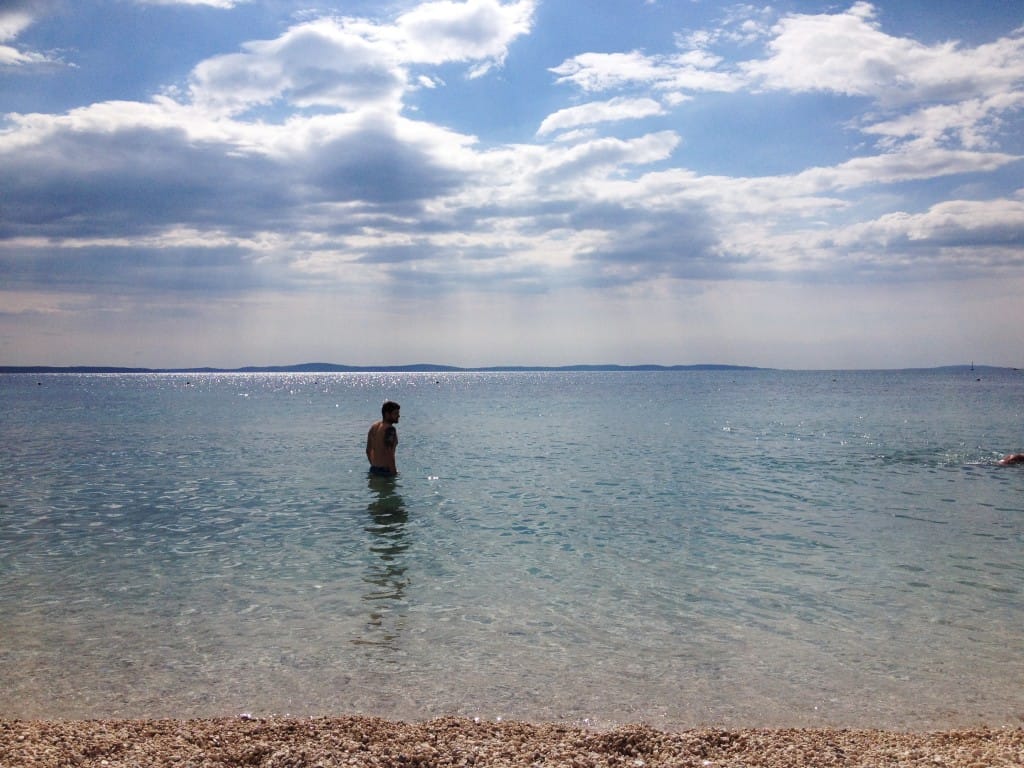 Diocletian Palace
Pretty much every city in Europe has its own castle right? Well things in Split are a bit different. The city is INSIDE the palace, which was first built around 305 BC by Diocletian, a Roman emperor, for his retirement. Not too shabby… That means you don't even have to pay €10 and stand in line. Just walk right in!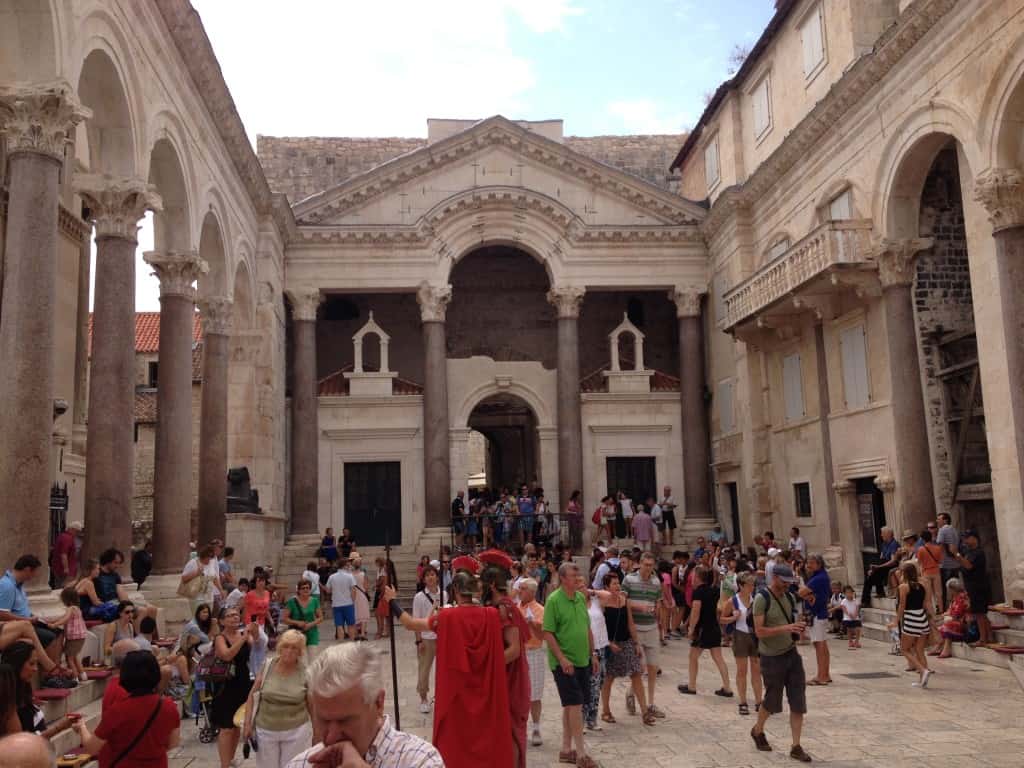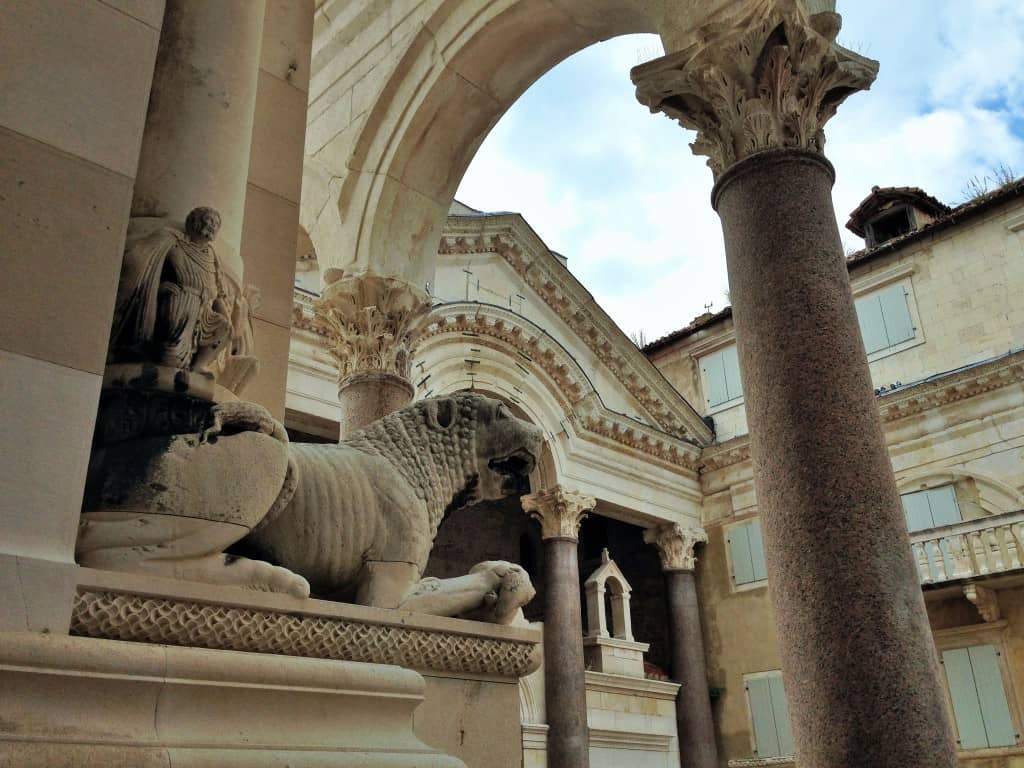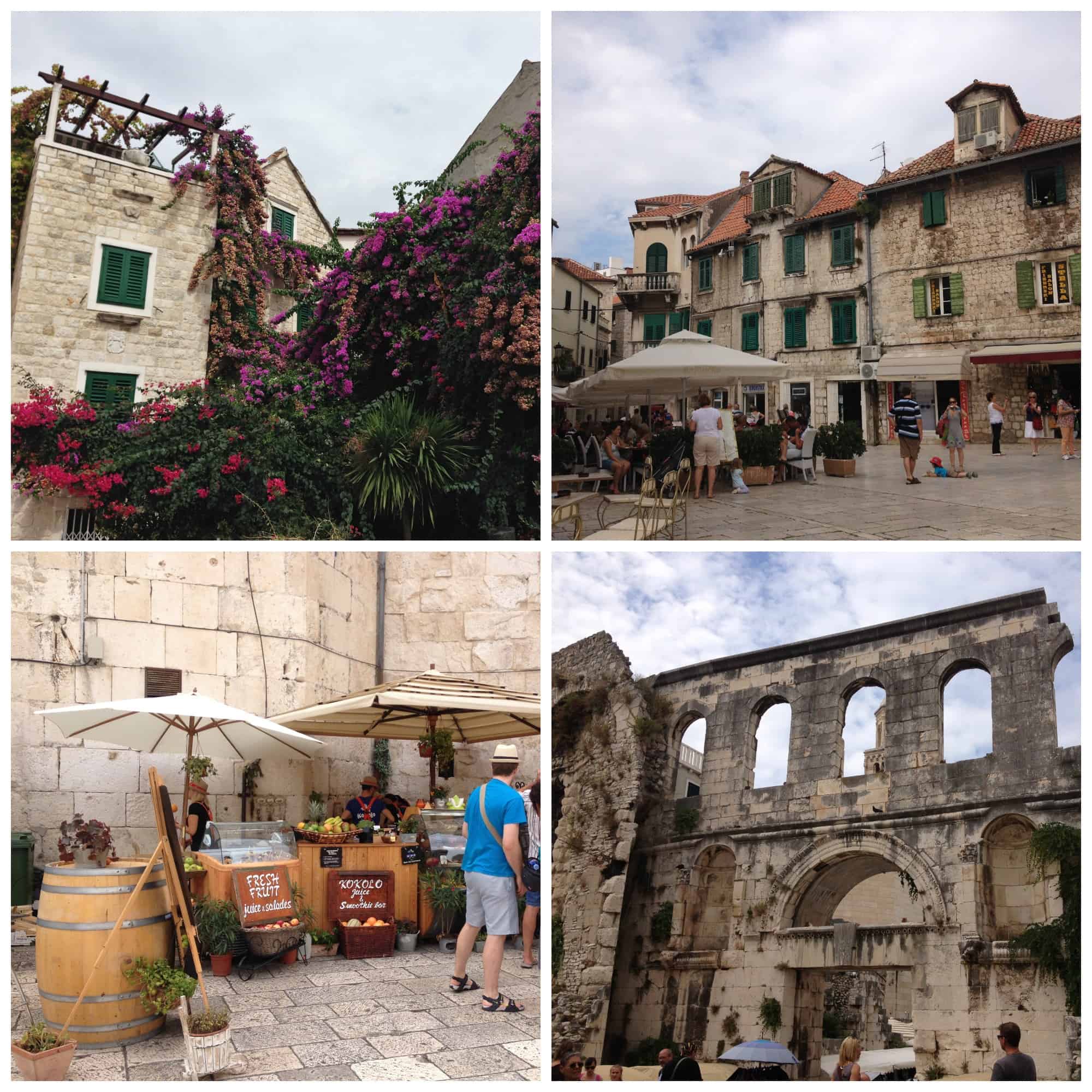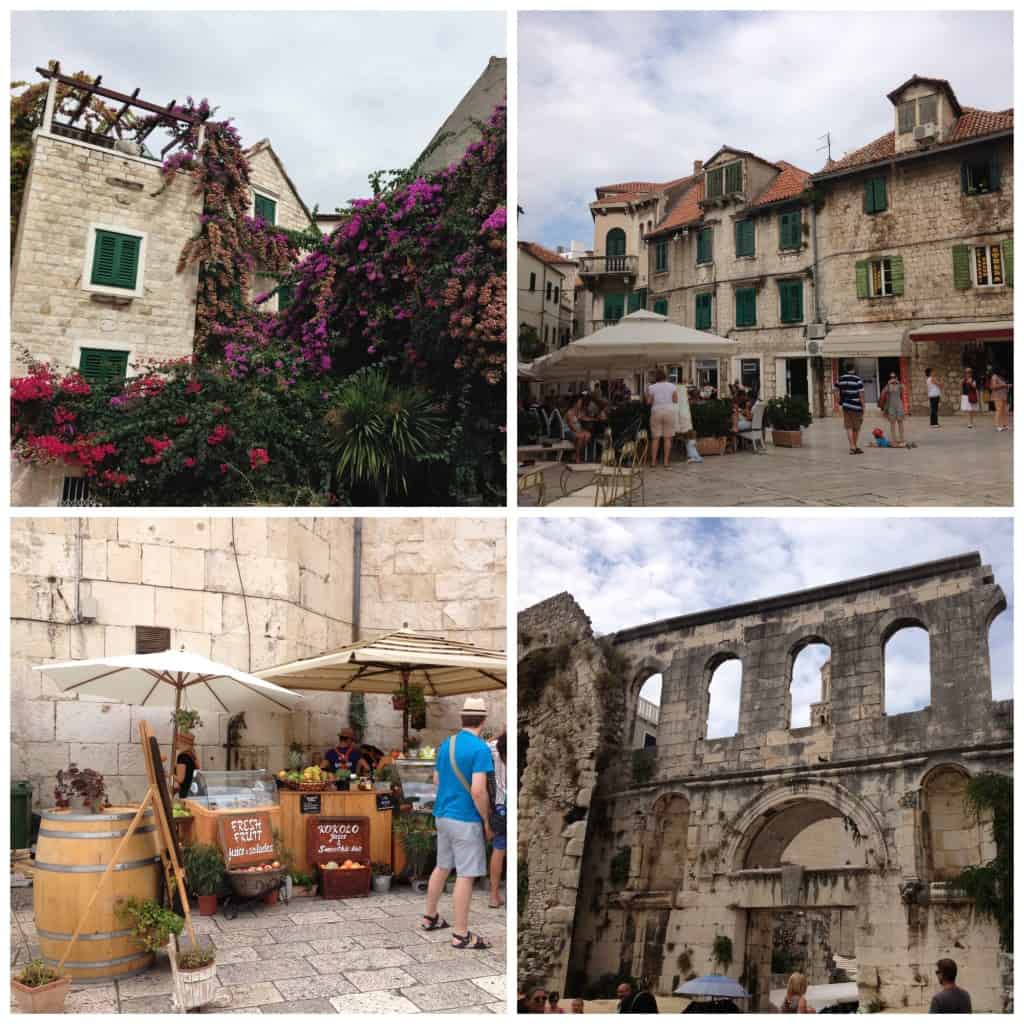 In fact, people started building houses and shops inside the walls around the 7th century, and today, hundreds of years later, everything is still standing. You can walk around eating gelato, sip a cup of coffee while reading a good book or visit a museum within those same walls. It's simply amazing.
Outside the south door, called the Bronze Gate, you'll find yourself on a pleasant promenade where you'll be able to book all sorts of boat excursions (post coming up on that) and indulge in fresh doughnuts.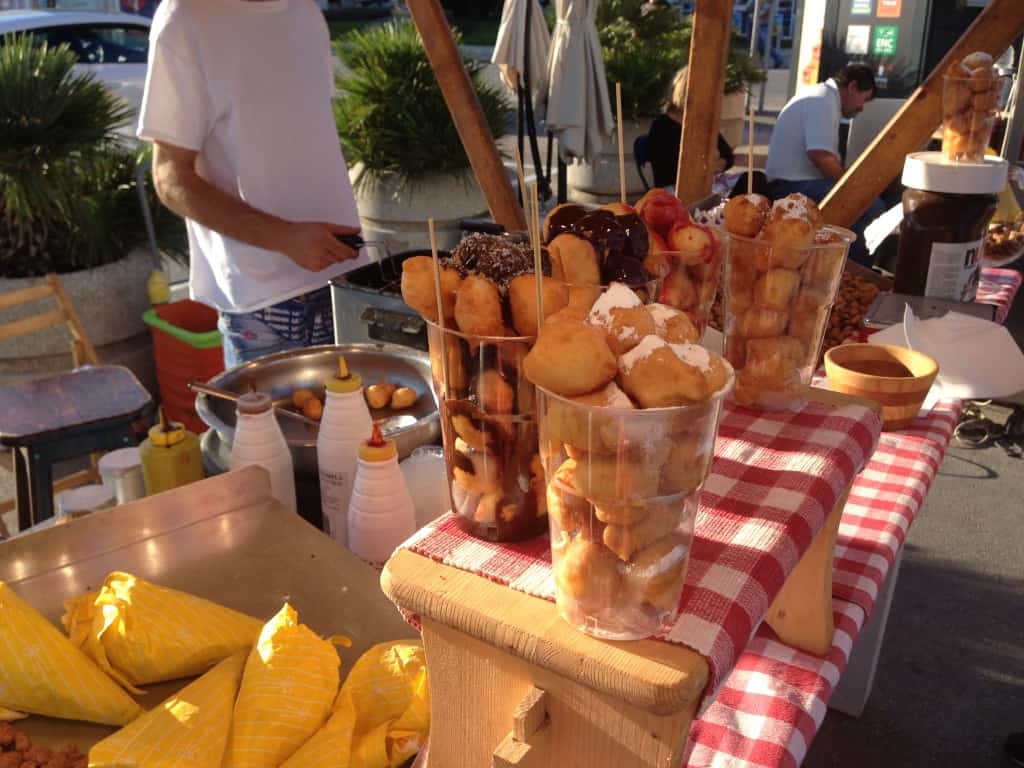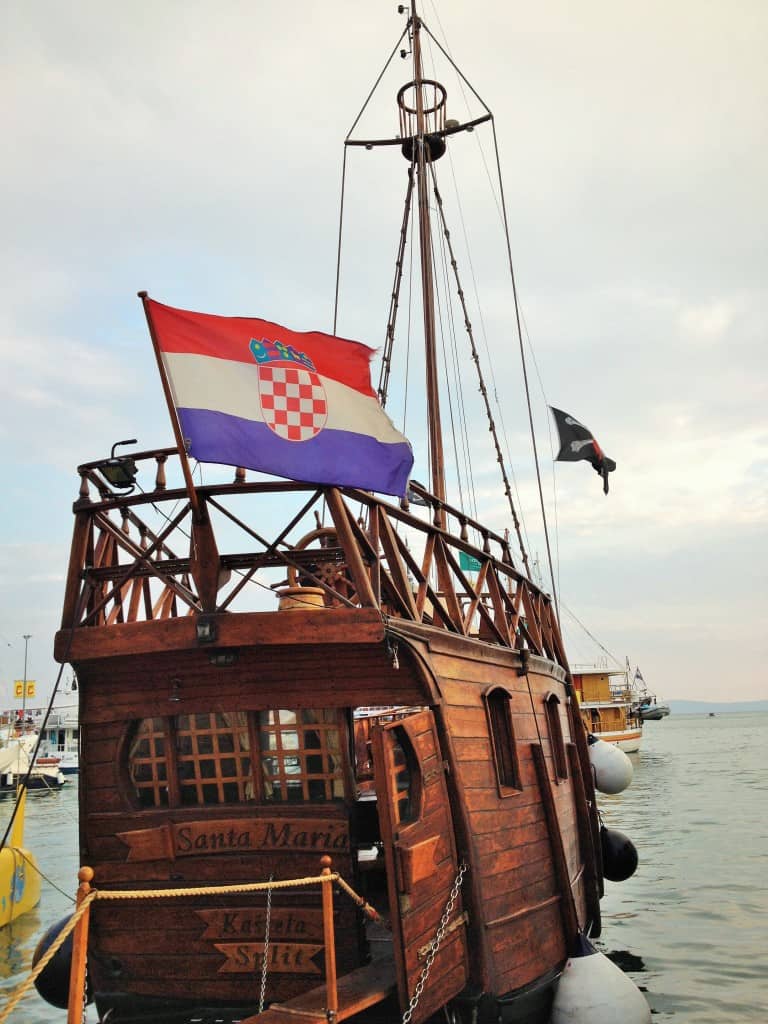 Marjan Hill
We spent an entire afternoon walking around Marjan Hill, meeting joggers, cyclists and families along the way. We got to witness the sun setting on the city and beautiful views on the Adriatic.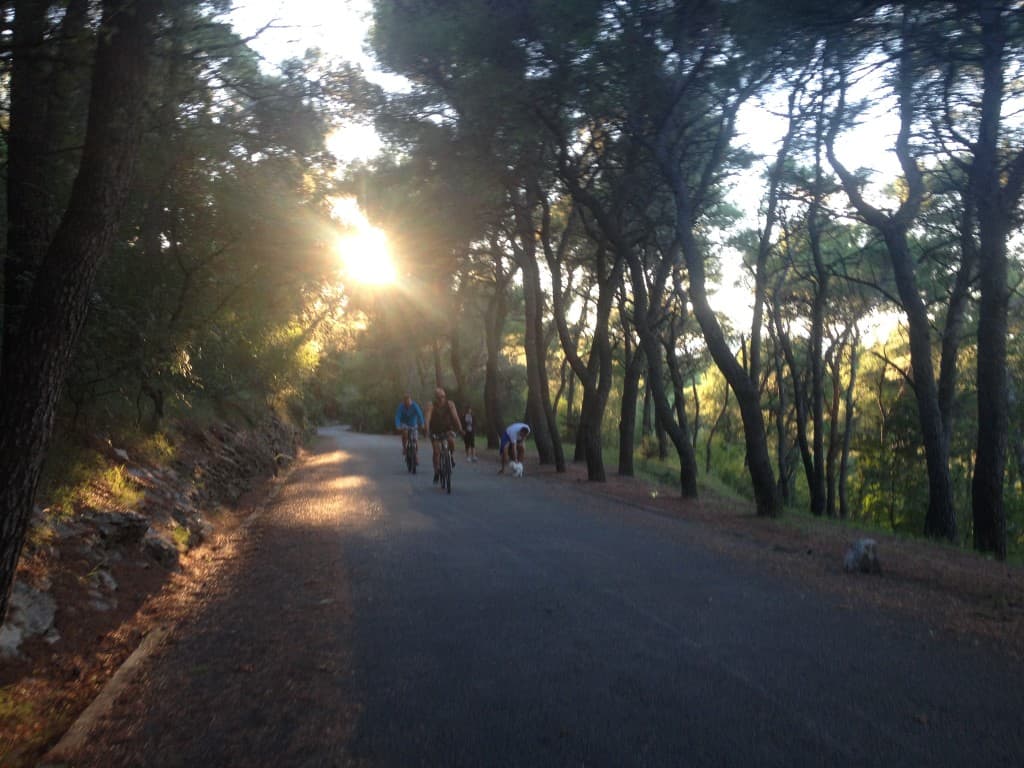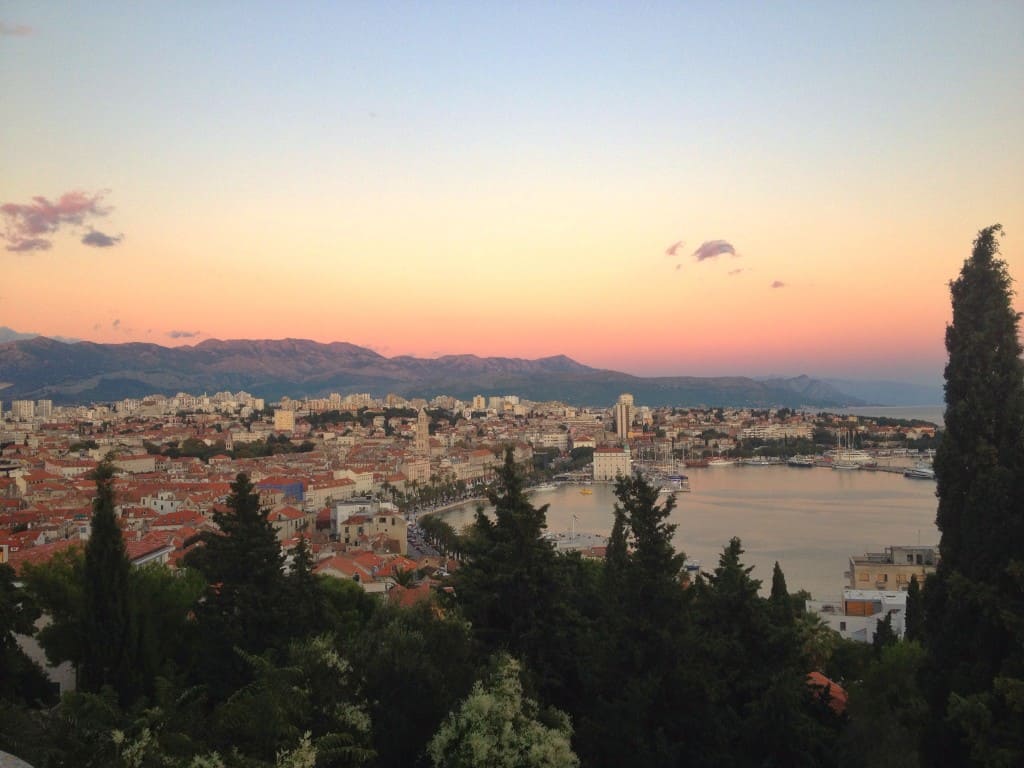 Buffet Fife
Looking for a typical Croatian meal? I've got the perfect place for you, located only a few minutes outside the palace. But let me warn you first: travelling through Croatia isn't a walk in the park for vegetarians, let alone vegans.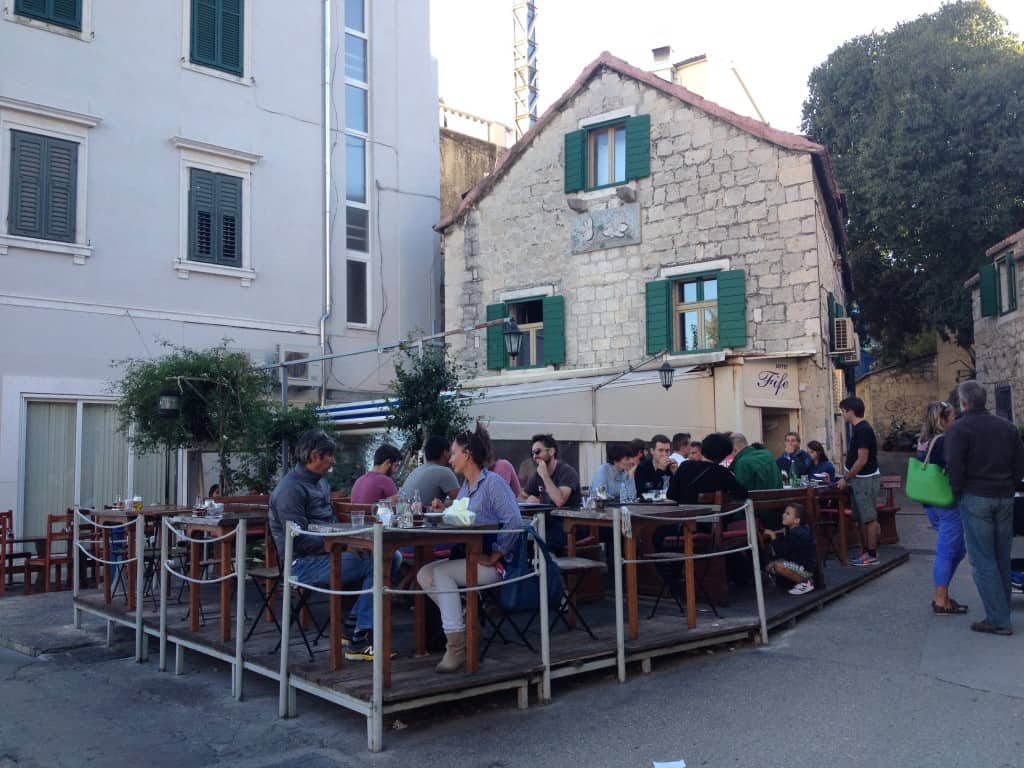 I was prepared for this reality and tried their pan-fried fish. I even took a bit of Martin's Cevapcici (pronounced tchevap-tchitchi), a ground meat sausage you'll find everywhere in the Balkans. It was nothing fancy but everything was very tasty, fresh, and the bill was just as we liked them, nice n' lean, unlike our meals but hey, we're on vacation (i know I said we were there to get back to work earlier, but it still felt like a vacation).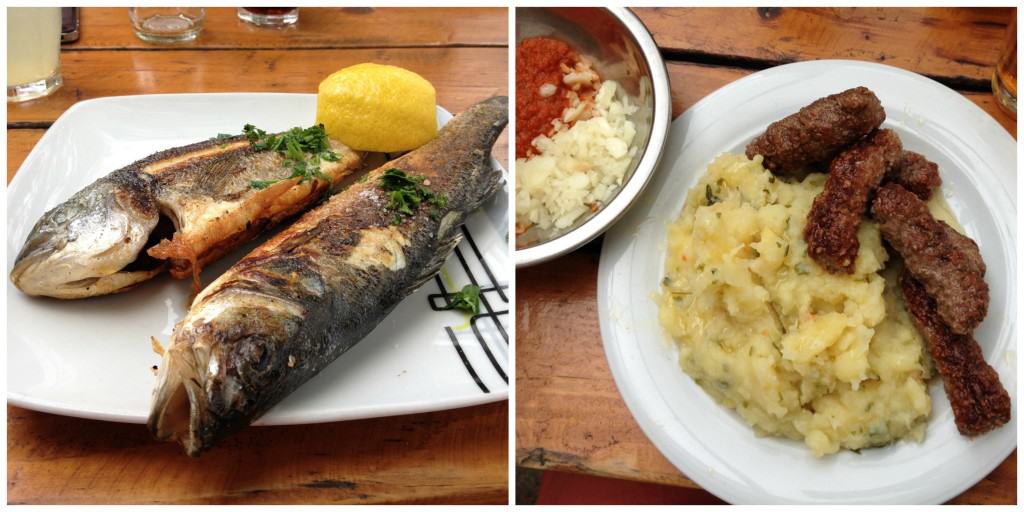 The smell of lavender
Pretty much everywhere you go in Split, you'll find tiny shops selling lavender products. You can't miss them, in fact you'll smell them way before seeing them. They say that smell is the strongest sense; well now every time I smell it, lavender takes me back to sunny Croatia. We even had a few plants right at our door step!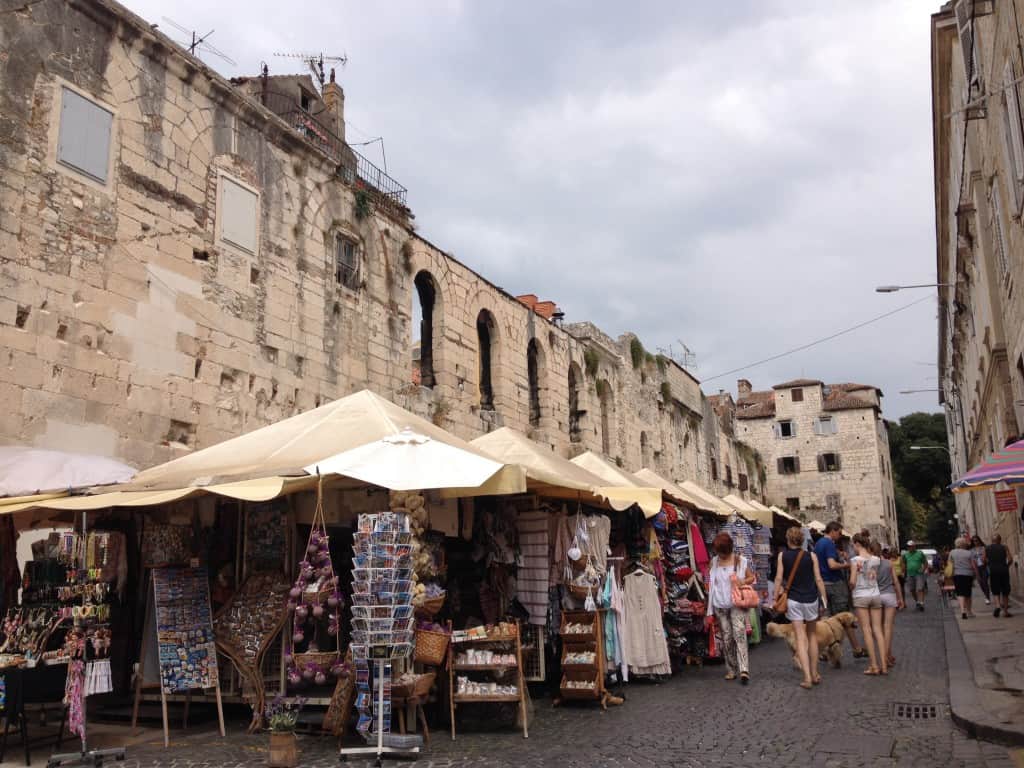 Of course we couldn't just stay in one single place during an entire month. So we also took daytrips to Trogir and Omiš, easily accessible by bus, in addition to celebrating Martin's 25th during a crazy weekend on Hvar island and discovering Dubrovnik, one of the most impressive cities I've been to, for another weekend getaway.
Ever been to Croatia? Which was your favourite place to see?