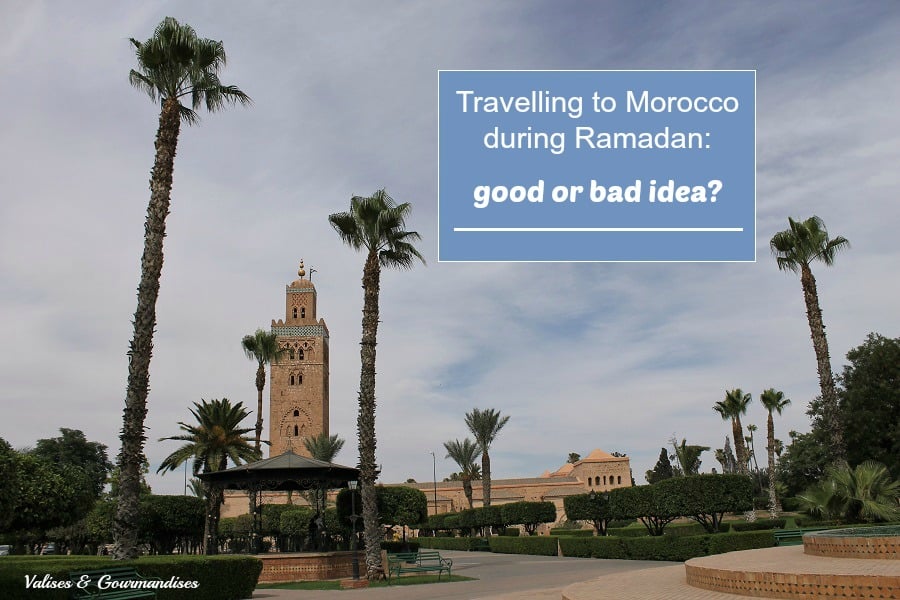 When I saw a Facebook post wishing a good Ramadan to Muslims, two days before flying to Marrakesh, I must admit that I suddenly panicked a little and that questions started popping into my mind. Was everything going to be closed? Would I starve to death? And I can't say that any subsequent research on the topic reassured me prior to our departure. I mostly found forums where French people (Morocco is overflowing with them) advised not to go during this period…
Well, since it was obviously too late to change our plans, we hopped on the plane with our minds wide open (and lots of nuts in our bag, just in case). And you know what? All my worries were very quickly dispelled as our experience didn't suffer the least from it!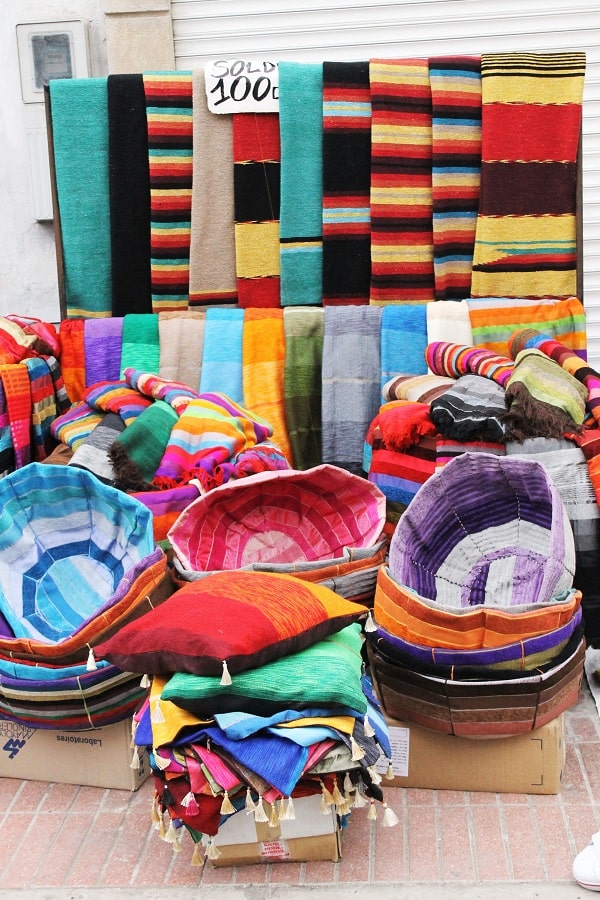 Since the concept of Ramadan may be unknown to some people, I thought I'd dedicate my first post on Morocco to drafting a pro/con list about travelling to such a liberal Muslim country during this period so that you can make an enlightened decision.
But first, to put things into context, here's what it boils down to: each year during a month, never on the same dates, no one except children, sick people, pregnant women, etc., eats, drinks or smokes from dawn 'til dusk. It's a sacred month during which people attempt to get closer to God and is an integral part of the Arabic culture.
Pros
1- Tourists can eat pretty much when they want. We could have eaten on the streets, but out of respect for all these people who were probably hungry and exhausted from the heat, we preferred not to. Instead we would sit on terraces and have a bite whenever we felt like it, and when we did buy street food, we ate it discretely. In short, we did not suffer from starvation. Actually, the heat significantly lessened our appetites to the point that we mainly ate small Moroccan salads and large plates of fresh fruits accompanied by mint tea or orange juice.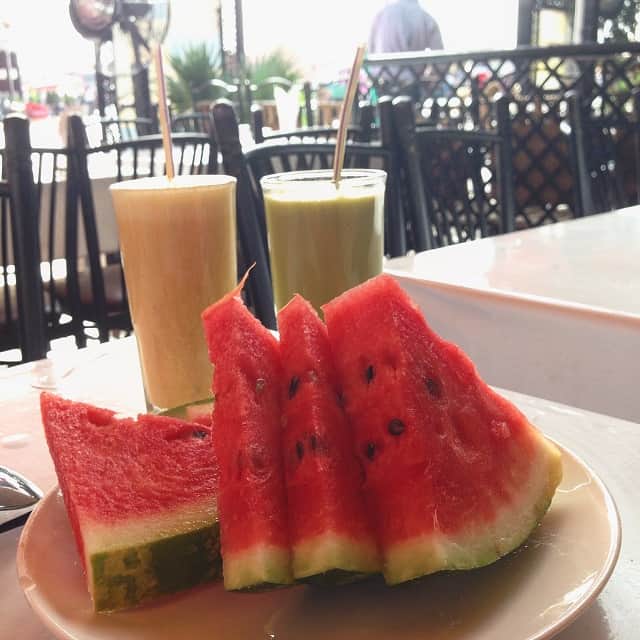 2- No cigarette. In general, Moroccans smoke a lot, but except for the few disrespectful tourists in my opinion, no one smokes in the daytime during Ramadan, a rare and more than welcome opportunity. Given that the exhaust gas from the too many scooters driving through the tiny streets were making it hard to breath, the absence of cigarette smoke gave my lungs a nice break.
3- Less people, quieter. This one can be seen as a con as well as a pro, to be honest. There's less people in Marrakesh (I'm guessing the same is true for the other large cities), because it's just too hot to fast. Everyone who can afford it migrates to cooler places, like Essaouira on the Atlantic coast.
On one hand, it's too bad because all the small local restaurants are closed and the rhythm is a bit slower during the day, but on the other hand, there's so much going on in a city like Marrakesh that I wasn't disappointed to get a taste of the "light" version.
4- Opportunity to participate in the traditional breakfast. During our stay in Essaouira, our host Wadie made sure we didn't lack of anything and was nice enough to share his meals with us, taking pride in making us taste several specialties. Every night after sun down, as the prayer echoed through the nearest mosque's speakers, we would begin with a scrumptious breakfast composed of vegan thousand holes crepes, dates, figs and Ramadan sweets (my favourite), with a mint or cinnamon tea and fresh juice, either avocado or orange. So good that Martin and I would usually buy the same ingredients at the local market for our own morning breakfast! A few hours later would follow the traditional tajine, never the same twice, and a convivial shisha.
Cons
For me, the pros largely outweighed the cons. But as mentioned earlier, the small local places are usually closed during the day, which sucks for those who want to avoid touristic restaurants with a lesser ambiance and higher prices.
I'd say that the main negative aspect that bugged me was going on excursions or eating in restaurants where we were served by people who hadn't eaten in hours. Fasting, especially while temperatures are over 40, requires a real effort to which I couldn't remain insensitive, given the fact I needed several liters of water to get through the days.
My verdict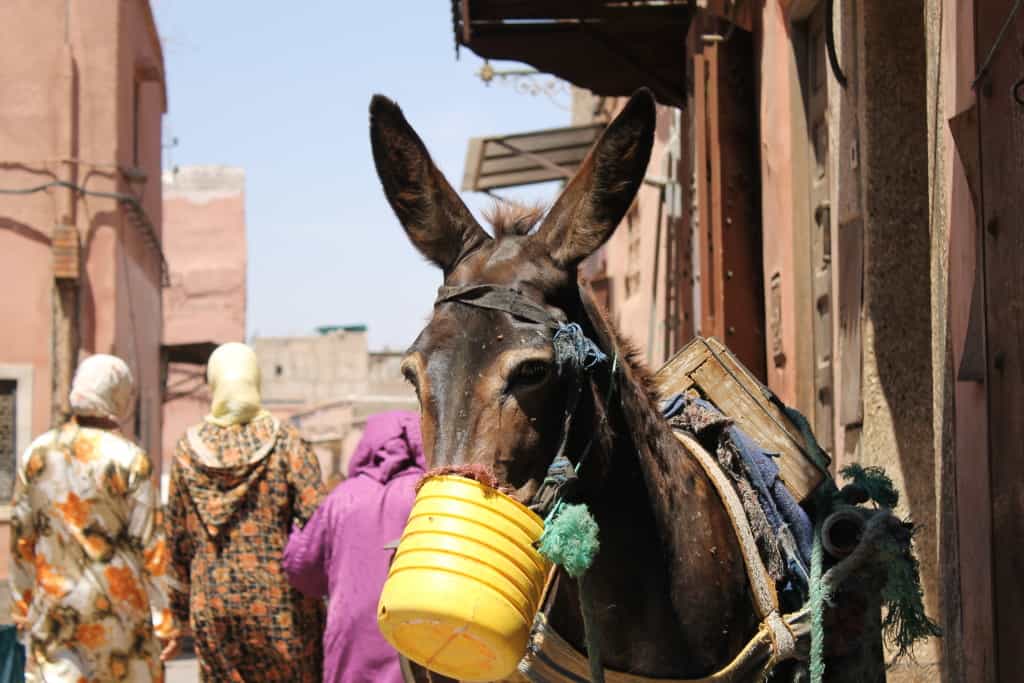 From my point of view, Ramadan is just as good a time as any to visit Morocco and should in no case worry you. We got to discover the country from West to East, from the Atlantic coast to the Sahara desert, as well as an unexpected trip to the waterfalls. It's still early to tell, but I dare say that this extraordinary country will have left a lasting impression on us.
I still have so much to tell you about it, so stay posted for my next articles!
Related articles