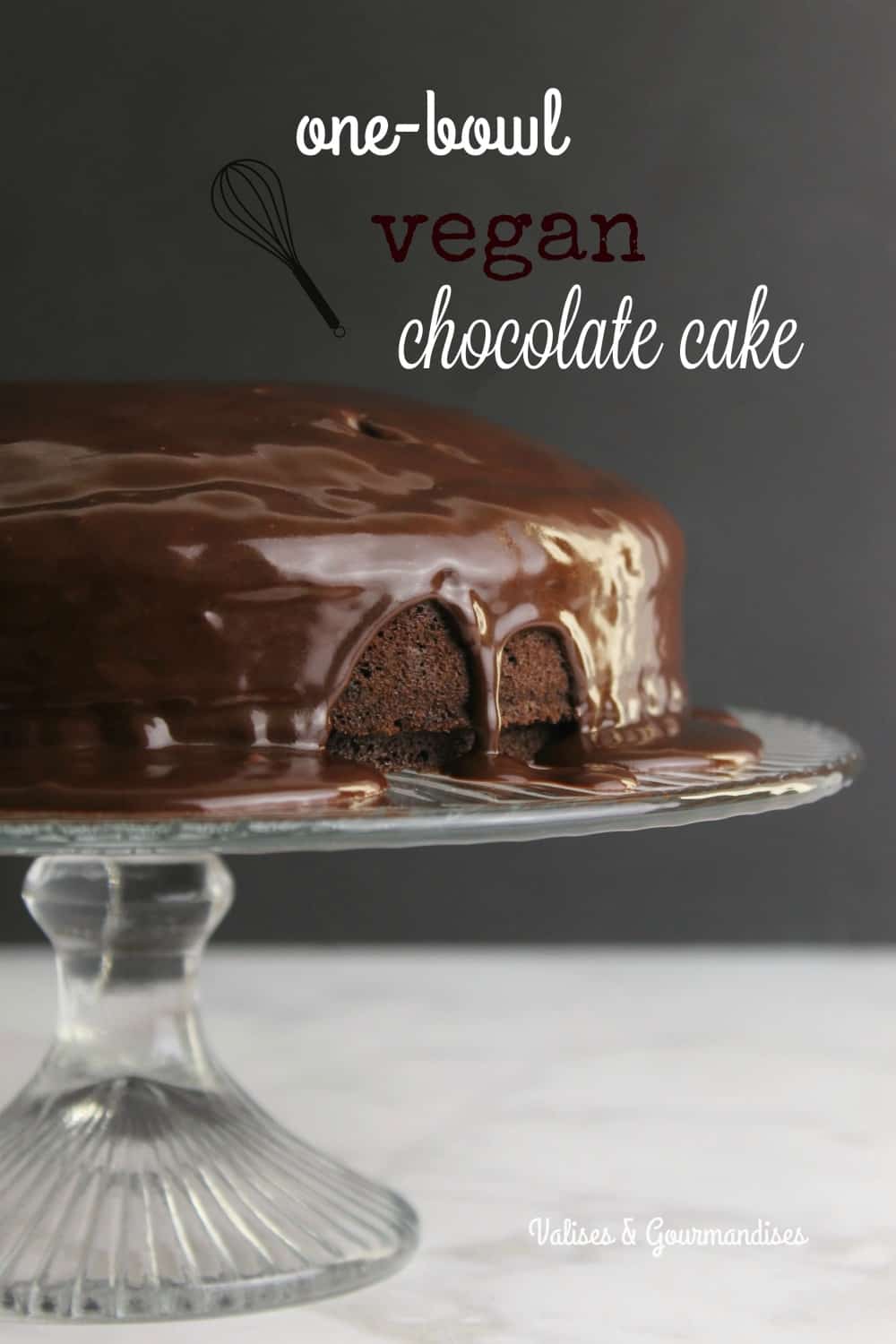 Today is an important day. Well, for most people it's a day just like any other. But for me, it marks a milestone in my life. Today I'm turning 30. It's weird because, as with any birthday that passes, I don't feel different.
But I would be lying if I said that I'm excited to leave my twenties behind and officially enter the world of grown-ups. People tell me that you're only as old as you feel, which is absolutely correct BUT, aging also brings along new worries and questions. Like settling down to one location, having babies, planning your retirement… All things I wouldn't mind postponing for another decade to be honest.
I'm very happy and comfortable with where I'm at right now. The second half of my twenties was fantastic and memorable. I made some friends that are very dear to my heart, I moved abroad, thus accomplishing a life-long dream. I also tied the knot with the love of my life, a wedding more beautiful that I ever could have dreamed of.
We do have some great projects lined up for the first year of my new decade, including an exotic honeymoon in a super secret place to be unveiled at a later time, as well as a 5-week trip to Québec for our best friends' wedding, to name only a few. I'll keep you posted as they come up.
But enough with my existential babbling… Today, this chocolate cake has all my attention. I've been making it ever since I started eating vegetarian. I even served it at our wedding and people couldn't believe it was vegan and kept coming to my table to ask for the recipe. Well here it is people!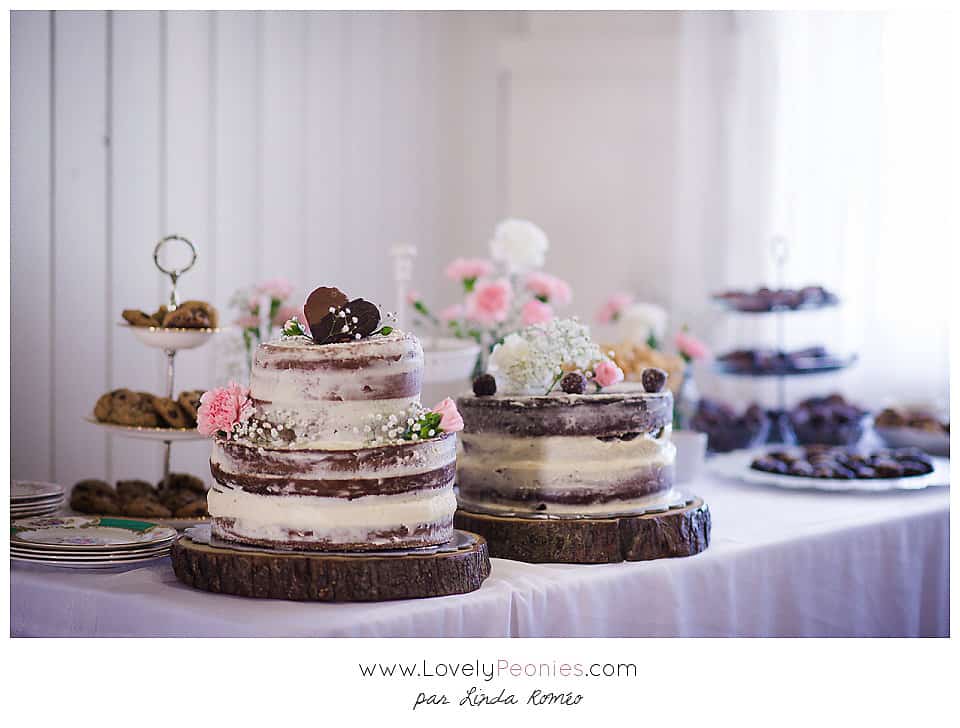 Compared to traditional cakes, it's way better for you. It's very low in fat and fairly low in sugar too. Plus I use raw sugar, which is a bit healthier than ultra-refined white sugar. I'm sure there are many ways it could be made healthier, but I liked the idea of sharing an easy recipe that uses up ingredients you already have in your pantry. Especially if you don't bake a lot and are just looking for the most simple recipe ever.
Here's a fun fact: did you know that in Germany, custom dictates that you bring your own cake or other sweets on your birthday? Since I work from home now, I borrowed a "cake transporter" from my neighbour, which every good German lady owns, and enjoyed a few slices with Martin and his colleague. They begged me to leave them more for the next day.

You could easily double or even triple the recipe and bake it into several forms to make a beautiful multi-layered cake. Since I'm not a big fan of regular frosting, I like to top mine with a simple dark chocolate ganache and fruit.
If you try this recipe, make sure to snap a picture and share it on Instagram or Facebook using the hashtag #valisesetgourmandises. I wanna see your creations! And don't forget to leave a comment below :)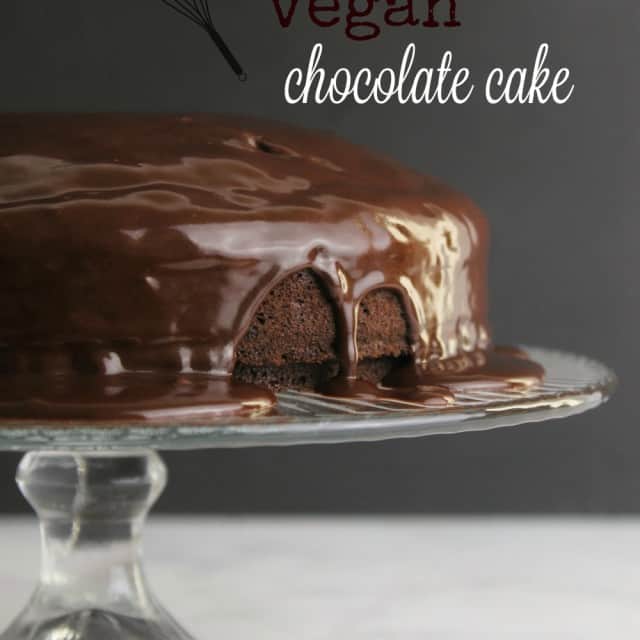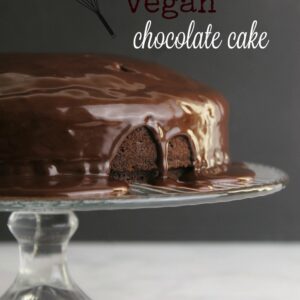 One-bowl vegan chocolate cake
Ingredients
1 ½

cup

organic unbleached all-purpose flour

¾ to 1

cup

organic raw sugar

¼

cup

organic cacao powder

1

teaspoon

baking soda

¼

teaspoon

sea salt

1

cup

warm coffee

or water, or room temperature plant-based milk

1/3

cup

organic canola oil

or other vegetable oil of your choice

1

teaspoon

white vinegar

1

teaspoon

pure vanilla extract
Vegan Chocolate Ganache
100

grams

dark chocolate

coarsely chopped

A few tablespoons of plant-based milk

1

tablespoon

alcohol such as Amaretto or rum

optional
Instructions
Preheat the oven to 350F(180C). Lightly oil an 8-inch cake pan. Line the bottom with parchemin paper if you want to make sure it doesn't stick (I didn't).

Sift all your dry ingredients together into a large mixing bowl. Add your wet ingredients, mix well to combine. The batter will be fairly runny but shouldn't be too liquid.

Pour the batter into the cake pan. Bake in the oven for 30 to 45 minutes. The cake is ready when a toothpick inserted in the middle comes out clean.

Remove from the oven and let cool a little before removing from the pan. Let cool completely on a rack before frosting.

For the ganache, melt the chocolate in a double-boiler with two tablespoons milk (I don't have a double boiler, so I just add some water to a pot, sit a sturdy bowl on top and bring it to a boil, making sure the water doesn't touch the bowl. Be careful not to burn yourself with the steam!!). Stir until the chocolate is dissolved and you have a smooth ganache. There's a small chance that the chocolate will curdle, which happens randomly to me. If so, don't panic and just add more milk, stirring constantly. Also make sure it doesn't get too hot and get burnt. Add the alcohol at the end if using.

Pour the ganache on top of the cake, letting it drip on the sides. Cut and enjoy with friends!
Similar recipe