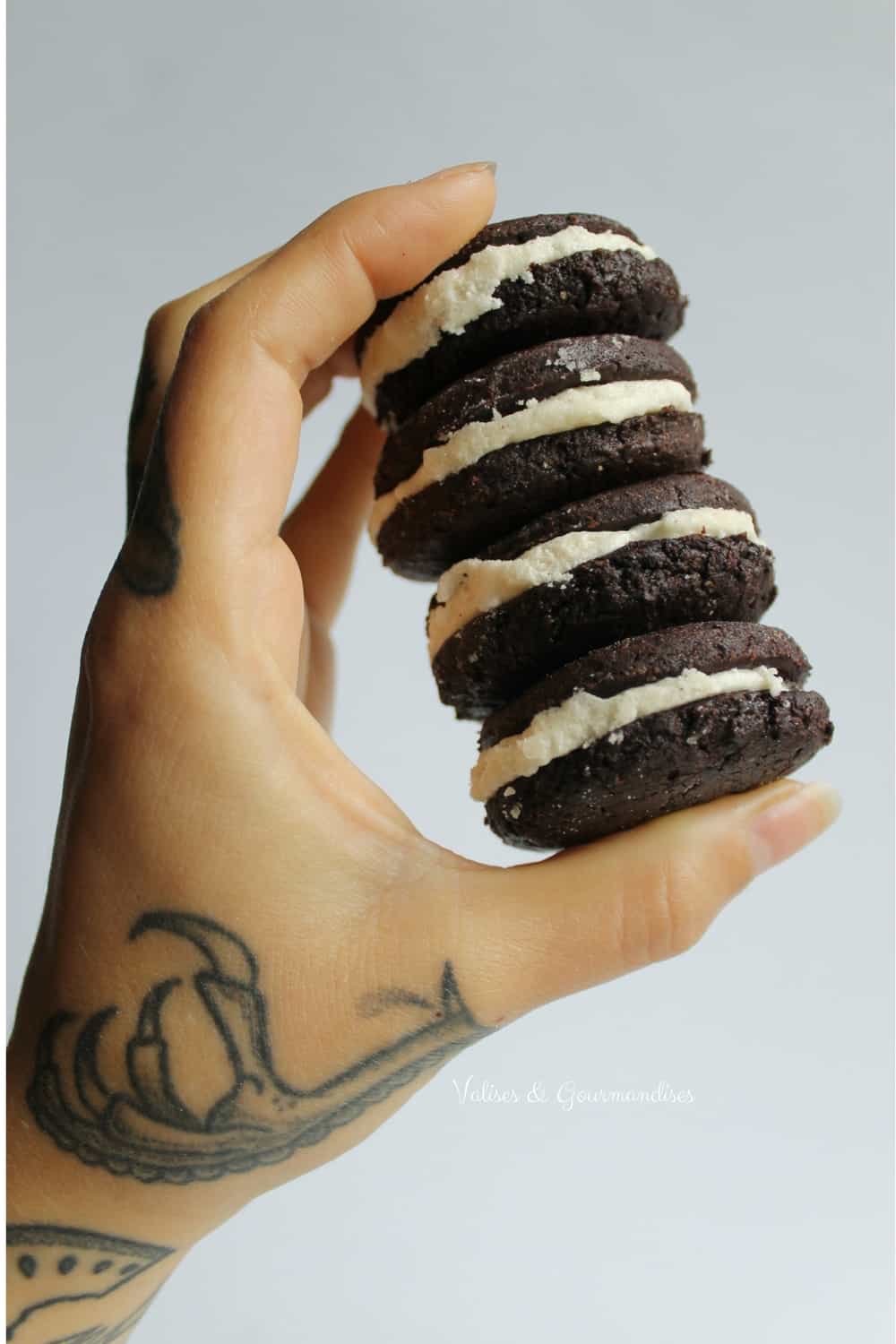 Who doesn't like oreos? As far as I can remember, pretty much everyone is a fan. And each person has their way of eating them. I personally like to open then up, eat the cream and then each half.
The famous treat has even acquired a certain foodporn status with many vegans, who like to clamour that it doesn't contain animal product and can therefore be consumed without a second thought.
However… like with everything in our modern globalized world, it ain't that simple and oreos often stir up debates. Why? Because they're made with palm oil, as simple as that. To be more precise, they are accidentaly plant-based. The butter and milk products have been replaced with things I wouldn't recommend eating, probably to cut costs, most certainly not for ethical reasons.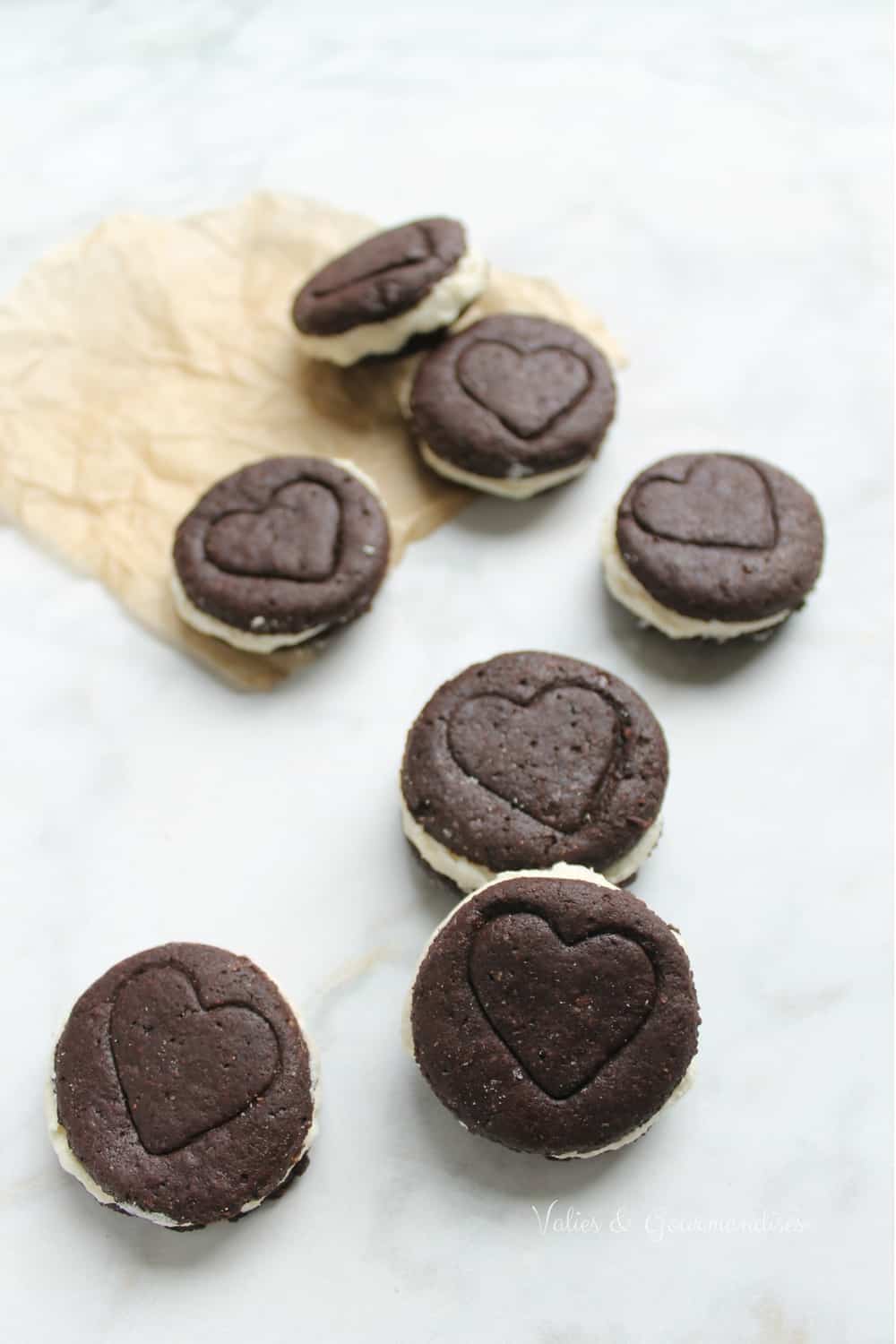 I've already told you a little bit about palm oil, one of the worst ecological disasters of our time. The methods used to grow this tropical oil, which replaces butter in many processed foods because of its cheap price, is responsible for major deforestation in regions like Indonesia… The result? Destruction of habitat for orang-outangs, elephants and tigers, loss of biodiversity, local conflicts.
The choice is plain and simple for me, no Oreos, thank you very much! Or should I say no store-bought Oreos. Because the version I'm sharing with you today has nothing to envy them. My version is not chemical-laden, less sweet and fat, more ethical and, very importantly, tastes better.
People went banana over those cookies in the little survey I did yesterday afternoon. Most answers were in French, which shows me that I don't have that many English-speaking followers on that platform. Don't be shy and come say hello!
If you try this recipe, make sure to snap a picture and share it on Instagram or Facebook tagging me & using the hashtag #valisesetgourmandises. I wanna see your creations! And don't forget to leave a comment below :)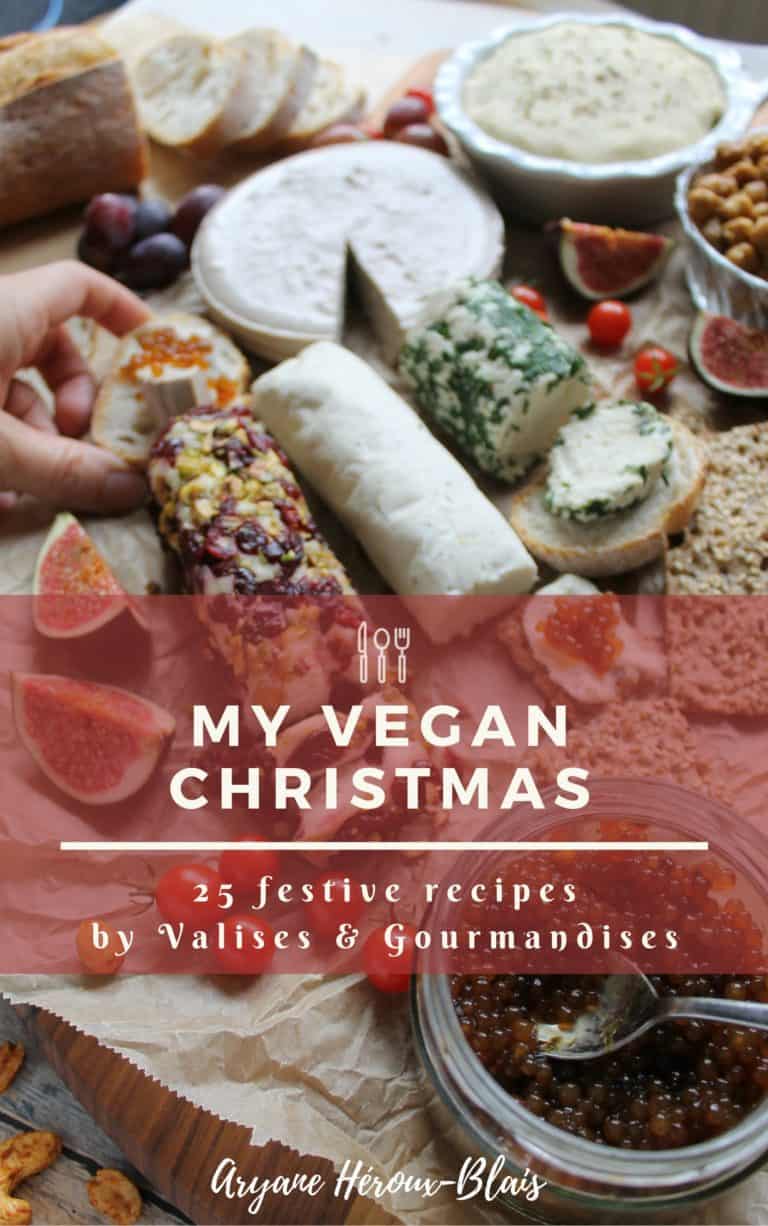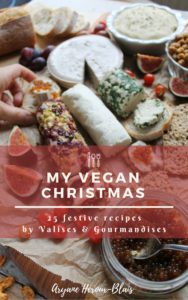 p.s. if you're looking for yummy vegan recipes for Christmas, don't miss out on my new eBook My vegan Christmas. 25 festives recipes to celebrate with compassion. Available over here :)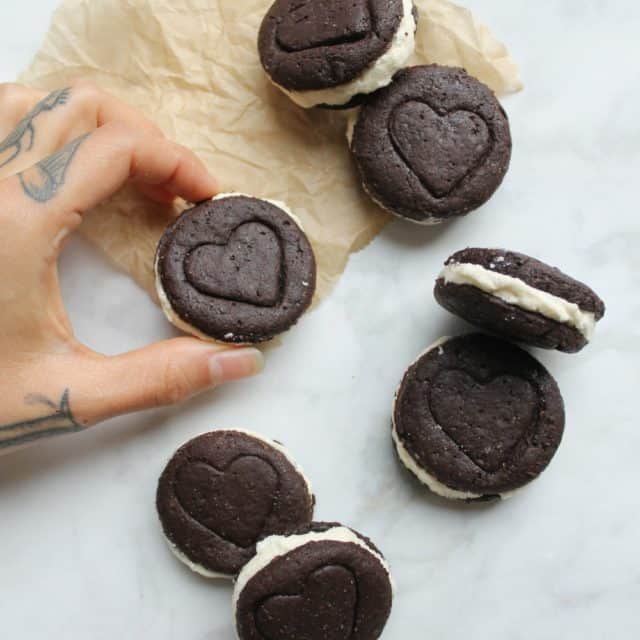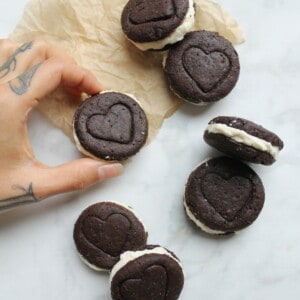 Vegan oreos, palm-oil free
These delicious vegan oreos are better than the store-bought version and come together like a charm!
Ingredients
1/2

cup

coconut oil

room temperature (not melted)

1/2

cup

raw sugar

3

tablespoons

aquafaba *see notes

1

cup

flour

I use half all-purpose half whole wheat

1/2

cup

fairtrade cacao powder

1/4

teaspoon

baking soda
Vegan Buttercream
1/4

cup

vegan butter

1

cup

powdered sugar

1/2

teaspoon

pure vanilla extract
Instructions
In a mixing bowl, whisk together the soft coconut oil and the sugar with a hand mixer. Add aquafaba.

Add the dry ingredients and whisk until a ball starts to form.

Shape a ball with your hands, without overmixing. Cover the bowl with a plate and refrigerate for 30 minutes.

Preheat the oven to 325F (160C). Flatten the ball with a pin roll. It does tend to stick, so you can try rolling it between two sheets of parchment paper. Cut out small circles using a cookie cutter or an oiled shot glass.

Roll up the leftovers and cut out cookies until you've used all the dough.

Lay on an oiled cookie sheet and bake for approximately 15 minutes.

Let cool completely before assembling.
Vegan Buttercream
While the cookies are baking, whisk all the ingredients together with a hand mixer. Once the cookies nice and cold, scoop some buttercream on top of one cookie (using a spoon or a pastry bag), place a second cookie on top and press slightly to form a sandwich.
Notes
These oreos will be very crunchy the first day, but will slowly lose their crunch after a few days and will resemble whoopie pies.
Aquafaba is the liquid from a can of chickpeas and can be replaced by 1 tbsp ground flaxseeds and 3 tbsp warm water.
**This article may contain non-sponsored ads in the form of affiliate links, which means that I will receive a small commission if you purchase a product through them. The price remains the same for you, but this way you are helping me maintaining the blog and providing you more interesting content! :)