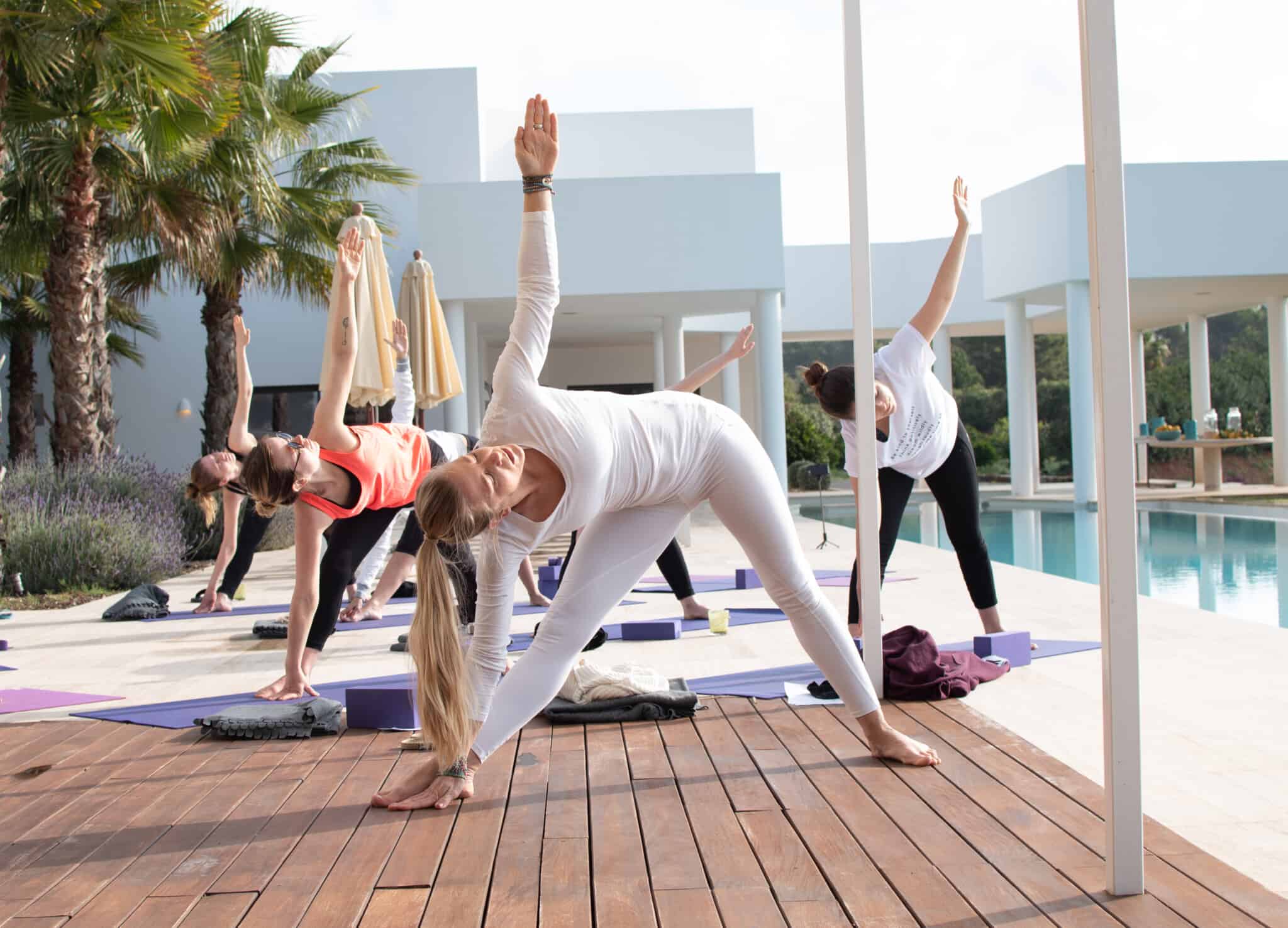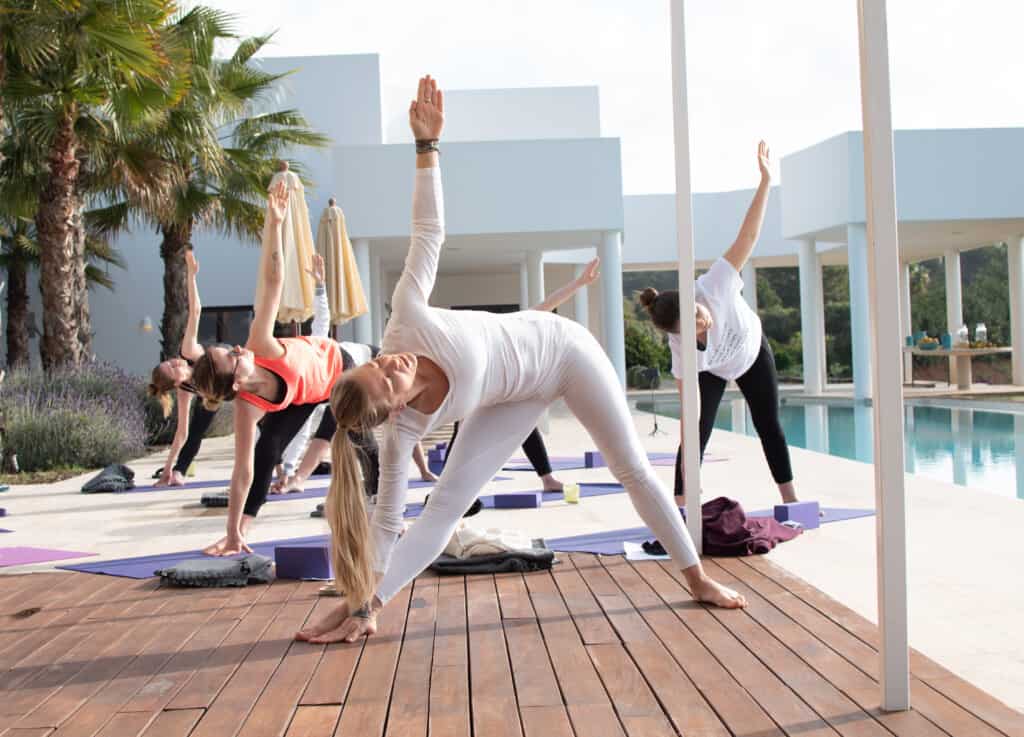 Back in March, I went on what turned out to be possibly the most inspiring trip I have ever been on. A few weeks prior, I was watching Marie @therawberry 's Instagram stories where she talked about a retreat where she was invited to give a food workshop. A fully vegan yoga retreat on Ibiza to be exact. The opportunity was too interesting to pass up on so I quickly booked my spot, not really knowing what to expect but ready for anything.
I paid for the retreat myself. All opinions expressed are my own, as always :)
The retreat came into my life at the perfect moment, which at this point doesn't surprise me because things always seem to find their way to me when I need them the most. I've recently had some kind of epiphany where it became cristal clear that I am responsible for my own health and happiness and that I need to take action to create the life I wish for myself. The most important thing I also realized is that, with effort and consistency, I can learn to better control my thoughts and emotions and not let them reign over me, which has been a struggle all my life.
Back in February I decided to take action and challenged myself to a 30-day yoga challenge. I was hoping to heal my many injuries – long story short I cracked ribs in 2013 after slipping on ice and landing on my rib cage, the joy of winter in Québec… then got a rib dislocated at the sternum last year by a kine-ortho-masso who was supposed to treat me for the first injury, bravo – and joint imbalances (I'm too flexible for my own good!) and to also find more balance in my mind .
As the day passed I noticed a significant improvement in my overall well-being, even from sometimes only practicing yoga for 10 minutes a day where I targeted problematic areas. And I learnt how to incorporate some yoga into my daily routine, with of course a few days off here and there. At that point, a yoga retreat sounded like the perfect opportunity to take my practice a step further.
The yoga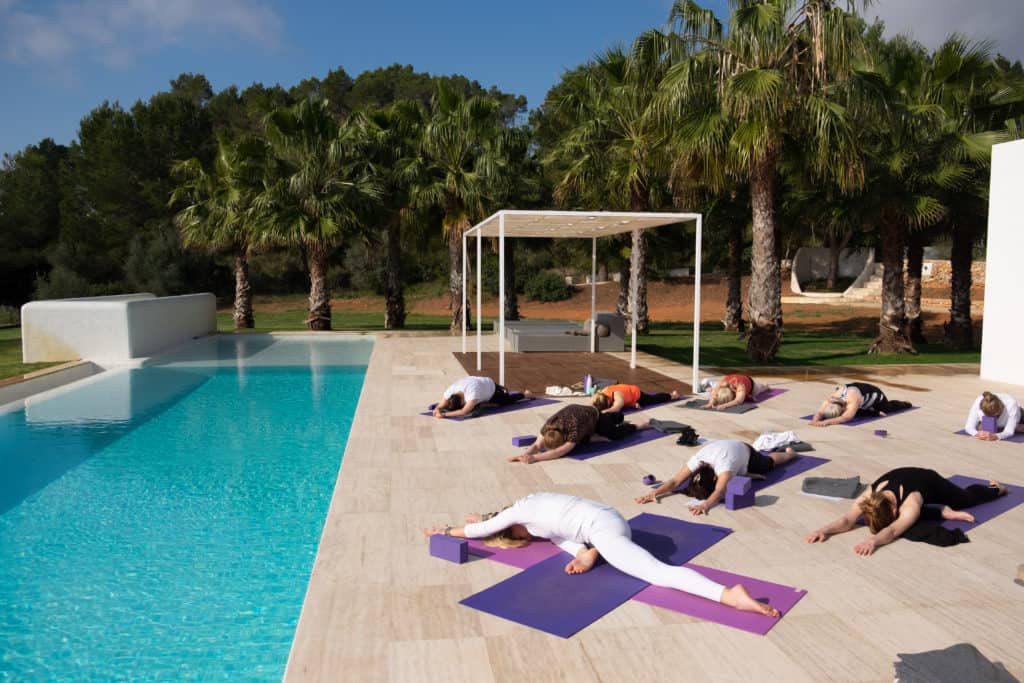 I arrived in Ibiza after about 2 months of daily light Hatha yoga and quickly felt challenged by Veronica, our yoga teacher for the week. She adapted her practice to our needs but also challenged us to give our best and push further, which I loved.
We started everyday around 8am with some warm lemony water and a smoothie in order to keep a light stomach and did a 1.5h session of yoga & meditation. On the third day, after sleeping badly for the fourth night in a row, I felt really down emotionally and even had a hard time writing words properly when texting Martin. An hour and a half of energizing yoga by the pool later, soaking up the warm sunrays, and I was fully energized and happier than ever. This showed me the power of this ancient discipline. It has this impressive capacity of connecting your body to your mind and regulating emotions.
Veronica also saw how flexible and motivated I was and convinced me to try acro yoga with her, something I'd always witnessed from afar, admirative and certain that I could never do it. And you know what? I could! She taught me how to do fun poses and showed me that with some practice I could absolutely do it! She even showed me how to do a headstand!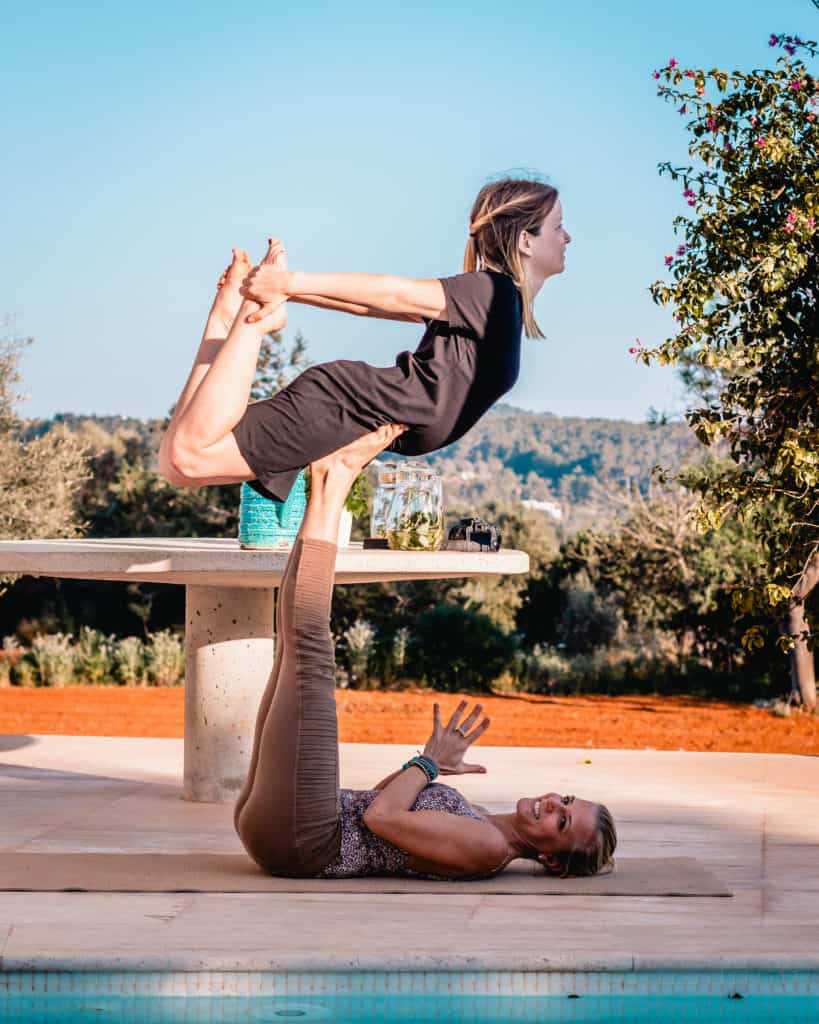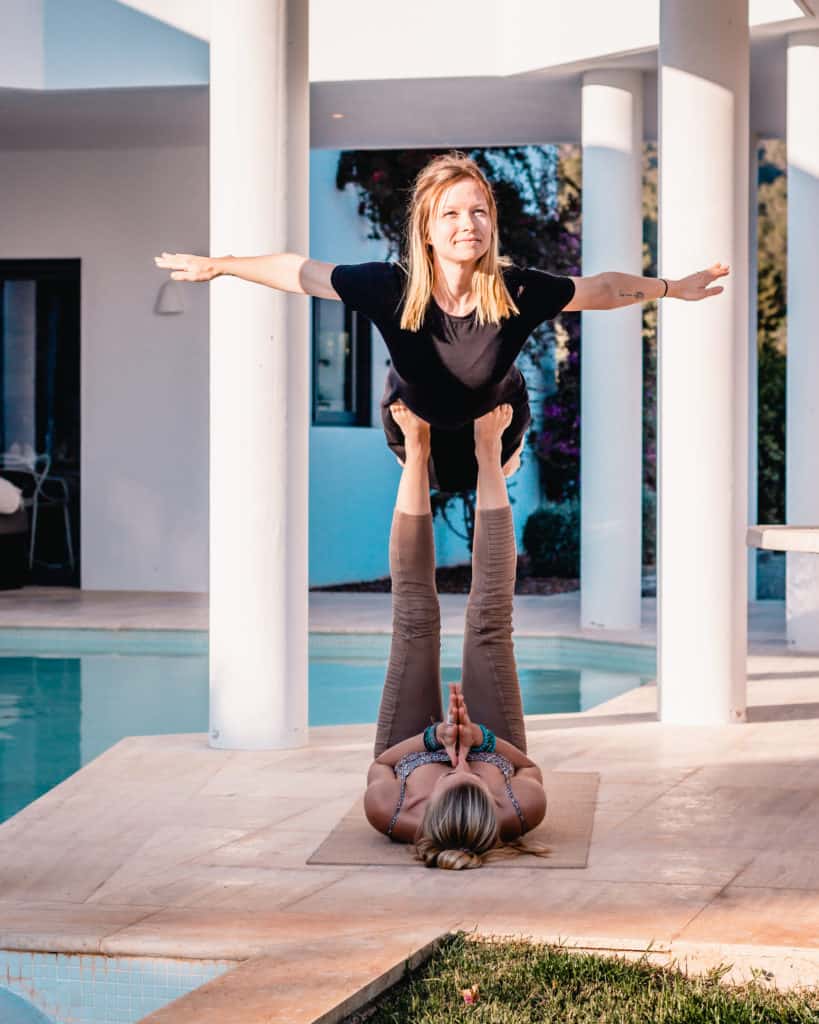 The location
In my mind, Ibiza was solely a party island for rich kids, but no! Well yes, but it's not just that. On our way to the villa, Roody from Vegi Tales explained that it's also known as a hippie island and that there are quite a few organic shops, vegan restaurants, etc.
We were supposed to stay at a villa on a cliff overlooking the Mediterranean, but unfortunately a major plumbing problem forced them to relocate us. The villa where we stayed was absolutely beautiful, we sometimes felt like we were contestants on Ibiza's Next Top Model haha! To be honest though, I was hugely disappointed to see that we were nowhere close to the sea – I'm obsessed with water, it calms me down so much, and this was one of the main reasons why I'd booked. I took it as a challenge to practice my new zen approach and let it go (: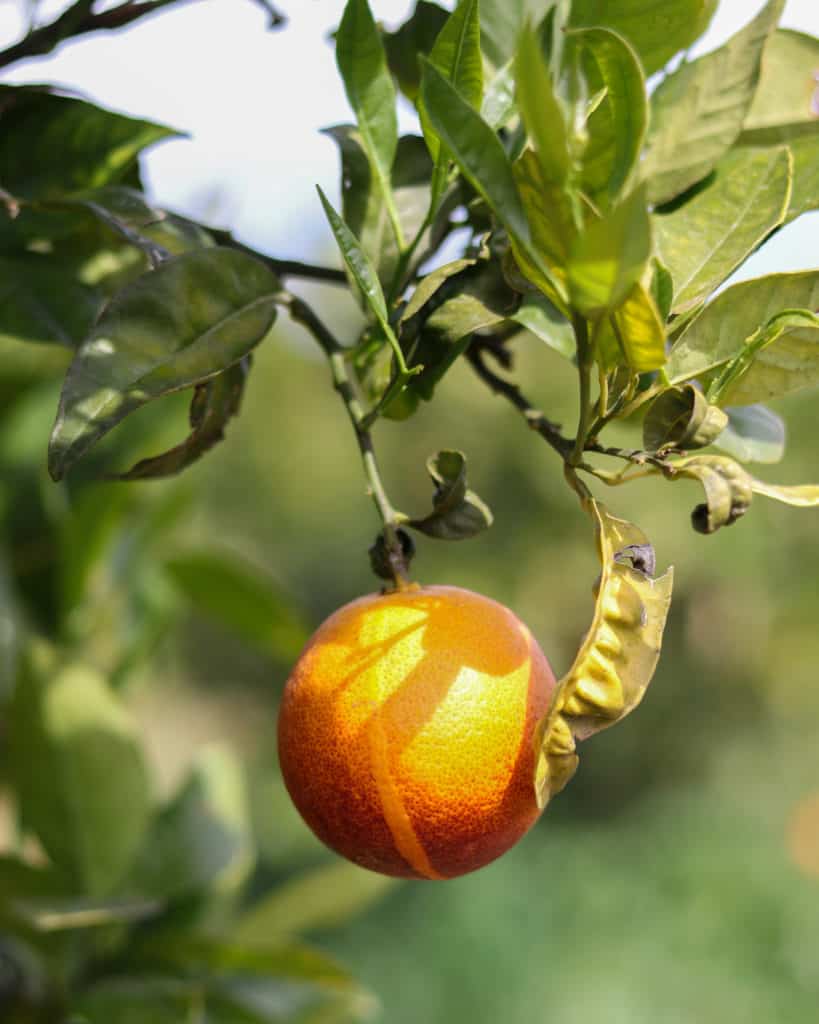 We had a nice pool, lavender plants all around and also a small grove with huge lemons, blood oranges, sweet oranges and grapefruits. Anytime we'd leave for an excursion we'd pick a few oranges for the road. Pascalle, a nice Dutchie, had rented a car and took us out a few times to a small town nearby and to the beach.
The food
The retreat was organized by Roody and Monica, the inspiring couple behind Vegi Tales. From day one they spoiled us with beautiful healthy food into which they clearly put a lot of love and thought. Everything was vegan and gluten free and made me feel energized throughout the week, which I appreciated that much more after spending a week in Austria eating unhealthy and uninspiring food. I took about 500 pictures of the food but I'll just share a few so as to not overextend an already long post :)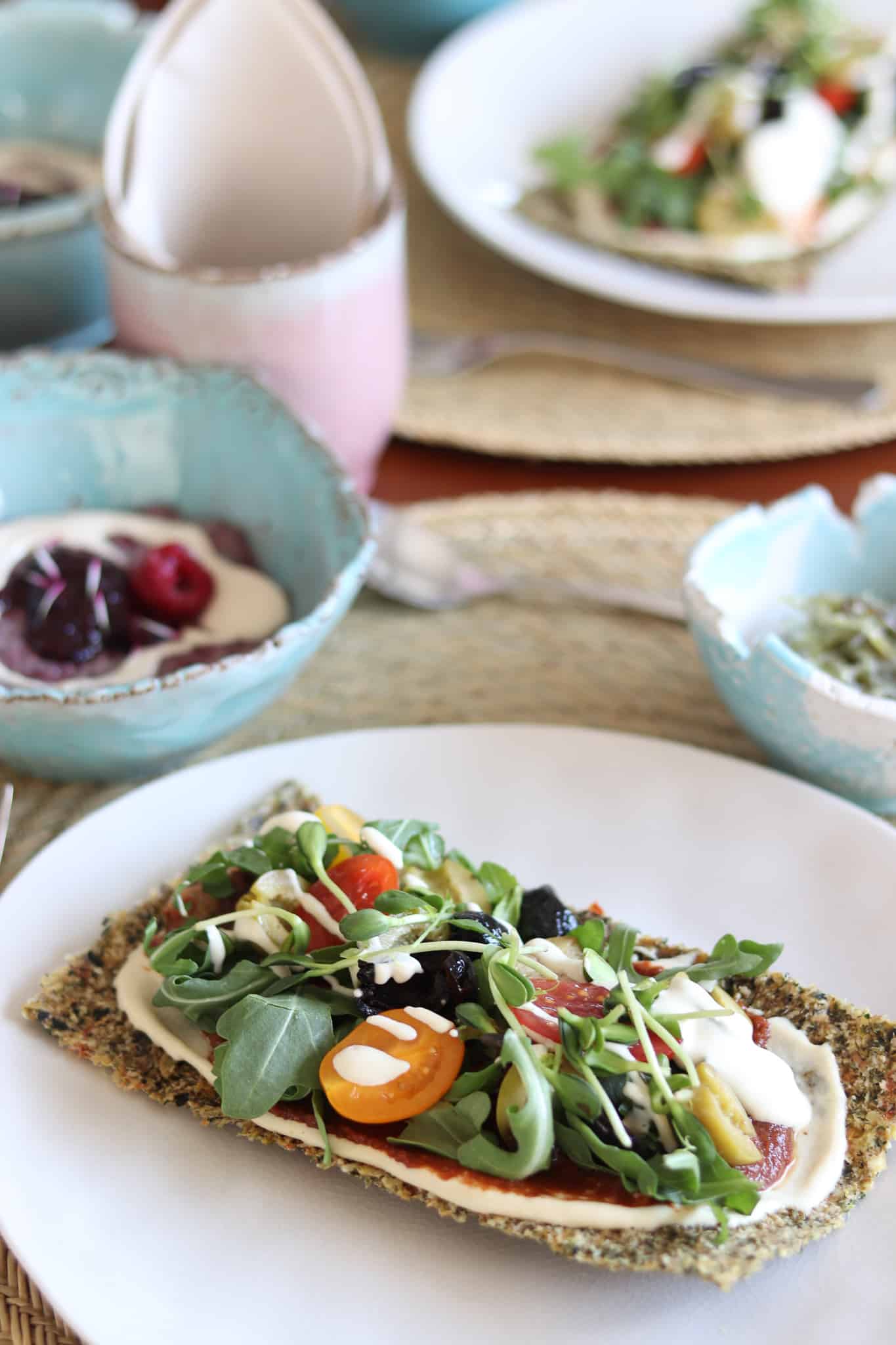 Even better than being fed (and spoiled may I say again) was the food workshops they organized. I am quite savy when it comes to vegan cooking but I loved getting insights from their kitchen!
On the first day they showed us how to make rice paper bacon, three different types of nut cheese and two different eggs . Then on the next day we made one of my favourites quick lunch, summer rolls (you can find my easy summer rolls recipe here). We also made a Thai tom kha soup with kefir lime leaves and galanga, a root similar to ginger, for an authentic taste and an explosion of flavours!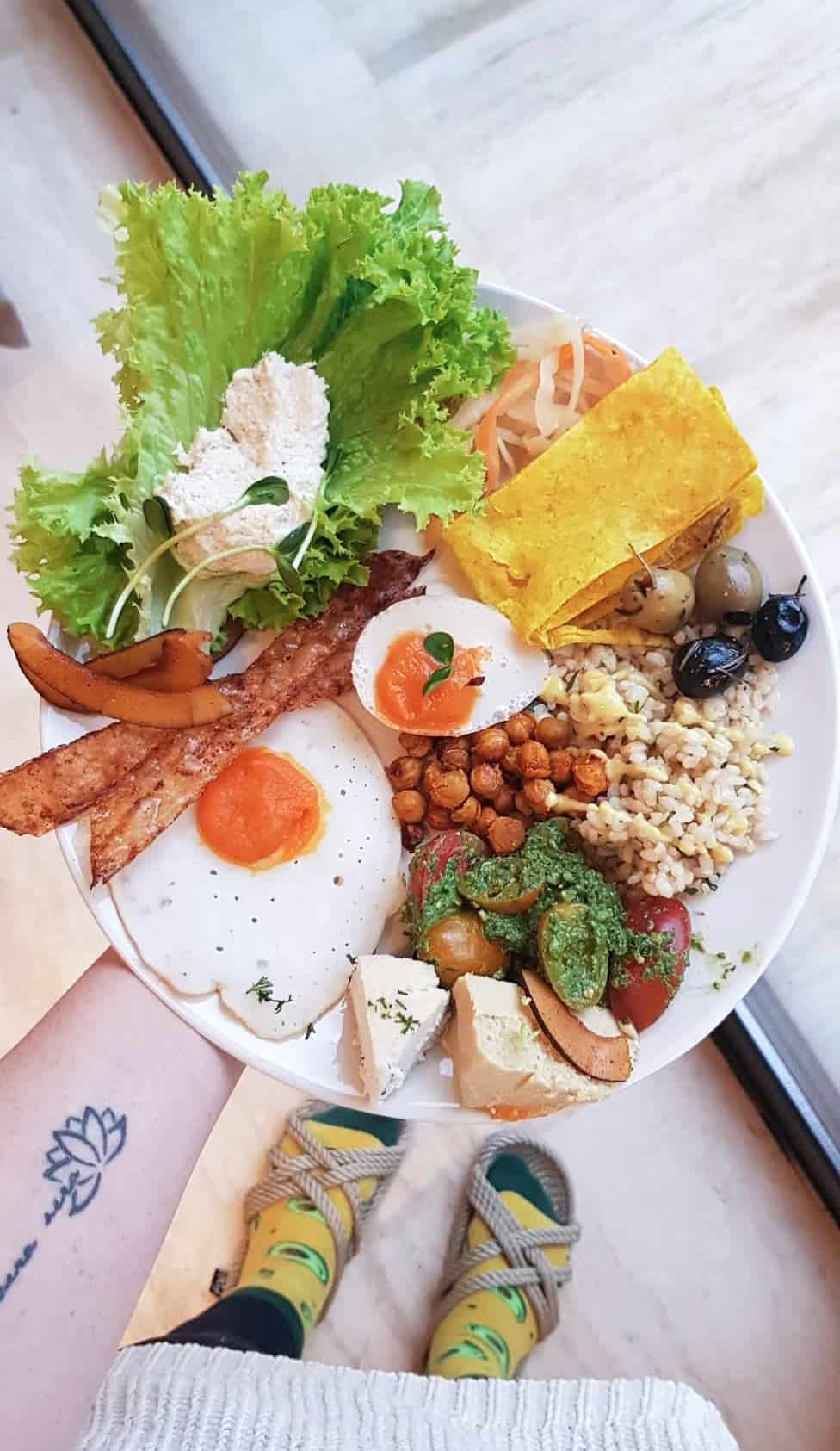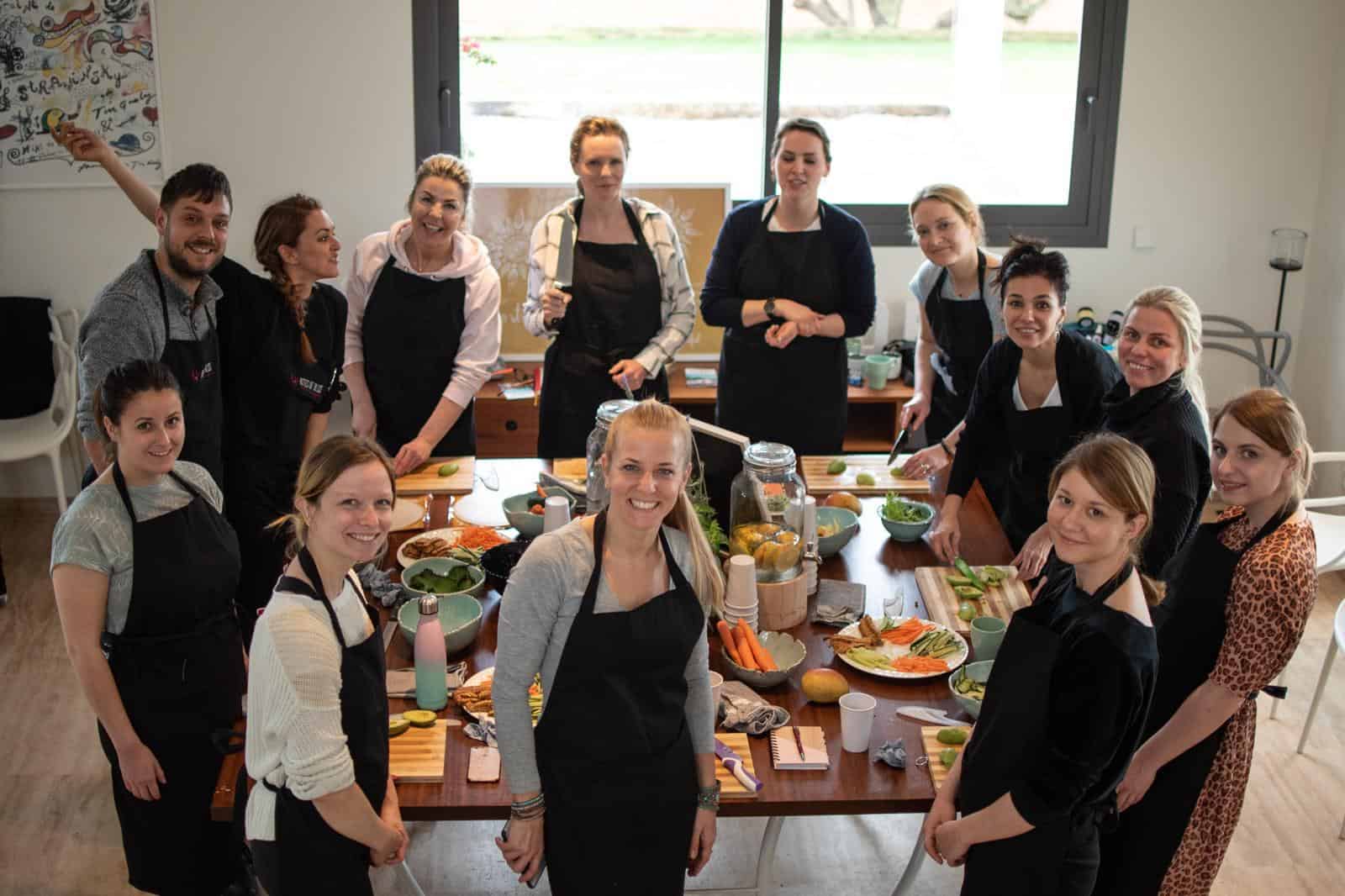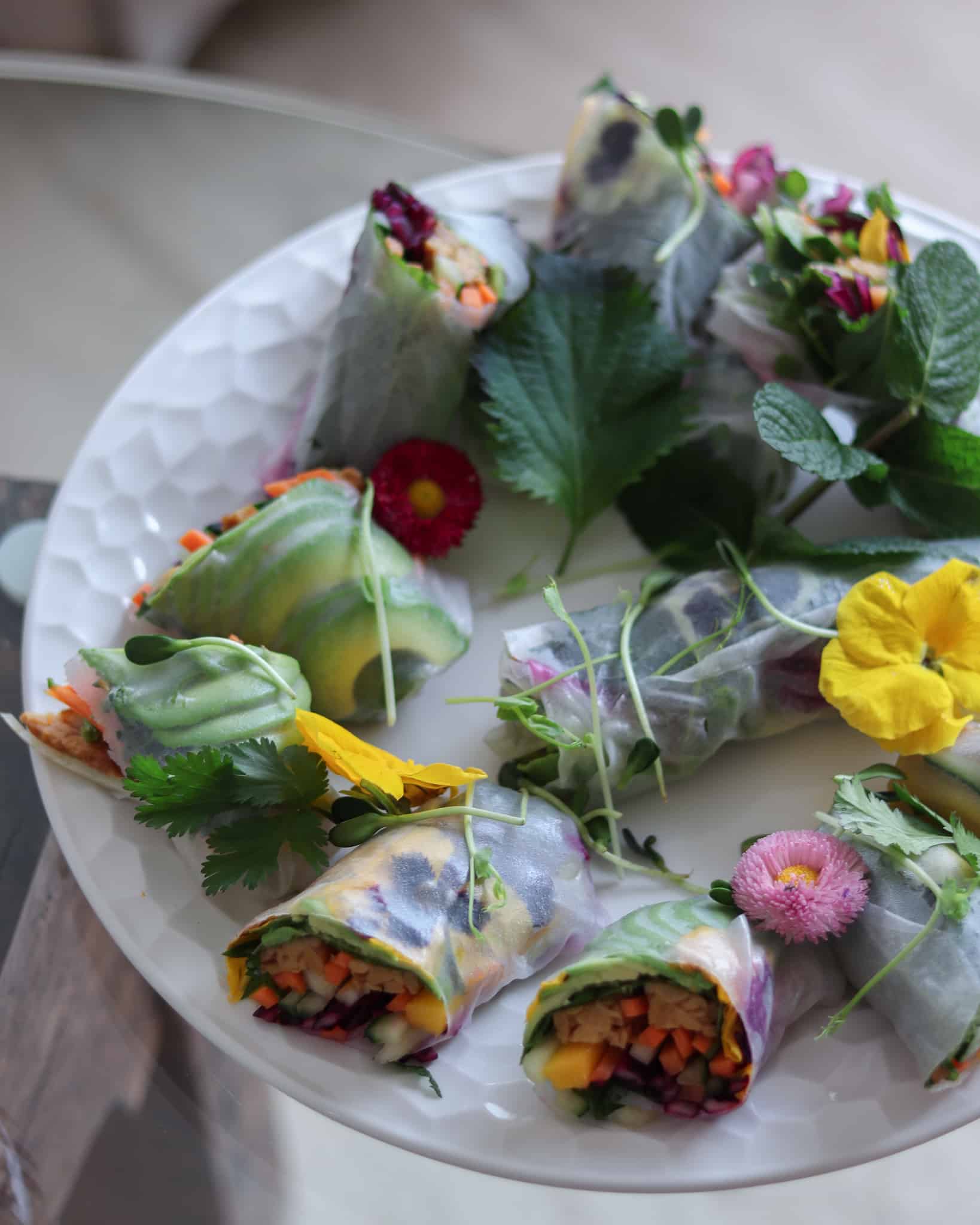 Magda (@oatmeal_stories on Instagram) and Marie (@therawberry) really outdid themselves here. They organized a super comprehensive workshop where they showed how to make raw cakes, breakfast tartlets, nut butters, chia jams, bliss balls… They regularly share beautiful (and I really mean BEAUTIFUL) pictures of their creations as well as yummy recipes on their IG so definitely go check them out! <3
The activities
Face yoga
The whole week was a nice balance between free time which we either spent chilling at the villa or going into town. On top of the food workshops and daily yoga, we had three sessions where we were introduced to face yoga, which may have changed my life haha! Since turning 30, a lot of fine lines have been appearing on my very dry skin, making me feel super self conscious at times.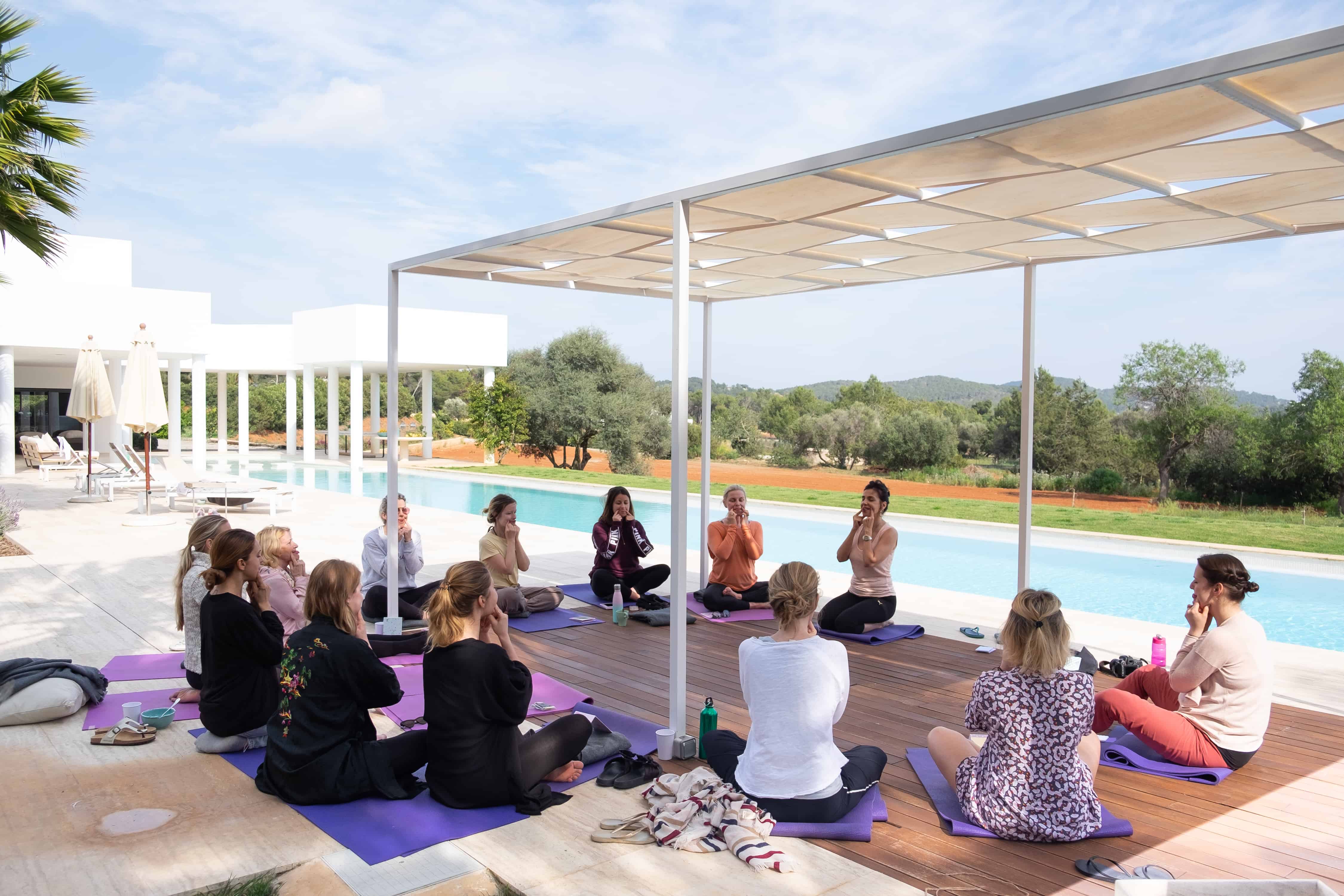 Diana – who was also my roommate, lucky me!! – showed us how incorporating a few minutes of face yoga to our daily routine can help slow down the aging process (yes please!!). We had lots of fun grimacing in silly but efficient ways! She also does Skype sessions in English or Romanian so I totally recommend checking her out! I've been doing 2 minutes of exercises at least 5 days a week and I can see a huge improvement already.
Candlelight meditation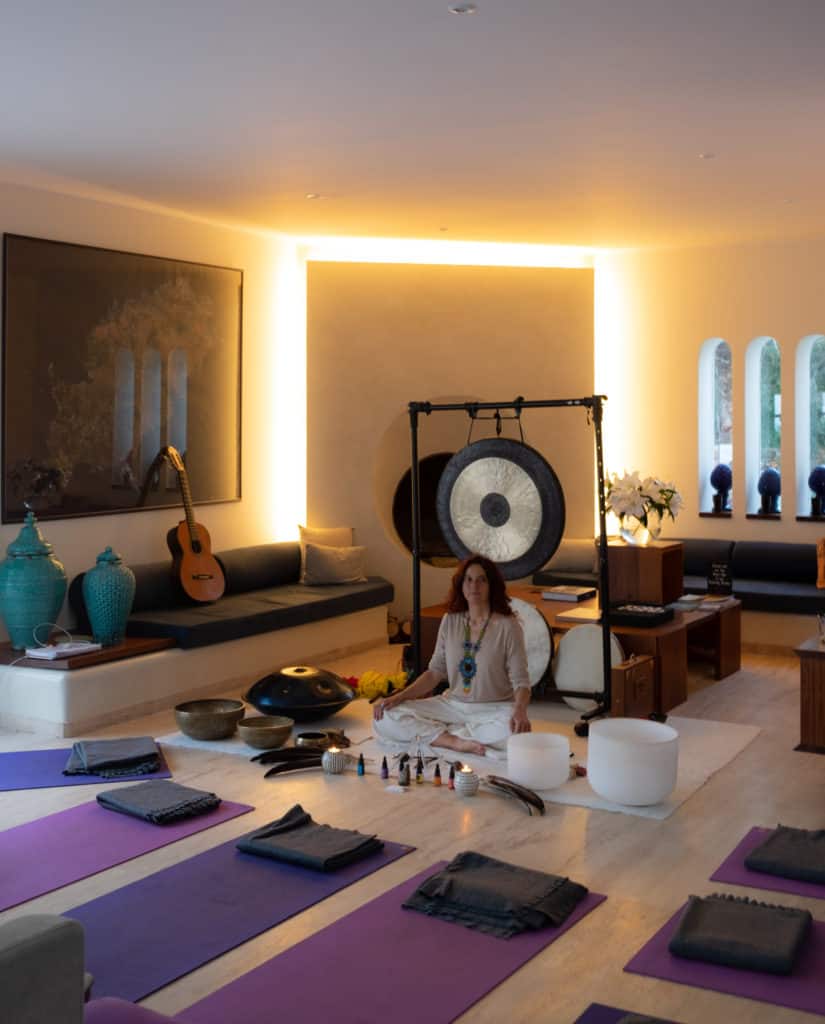 Another highlight was our CRAZY candlelight meditation session with Elena. She started by rubbing a drop of (positively) intoxicating oil on our chests, specifically designed for feminine energy and guided us while we breathed and slowly slid into a relaxing state. She then proceeded to play numerous instruments – guitar, pan drum, flute, shamanic instruments – all the while guiding us by singing or softly speaking.
To be honest, my mind was racing the whole time and I didn't manage to fully relax. However it was still the most intense meditation experience I ever had. She radiated such a special energy. She hugged us all afterwards and I felt a surge of love and vulnerability, as if being hugged by my mom.
Girl time
On that same day if I recall correctly we also made face masks with natural ingredients such as cacao, spirulina, aloe vera, etc., which was also lots of fun.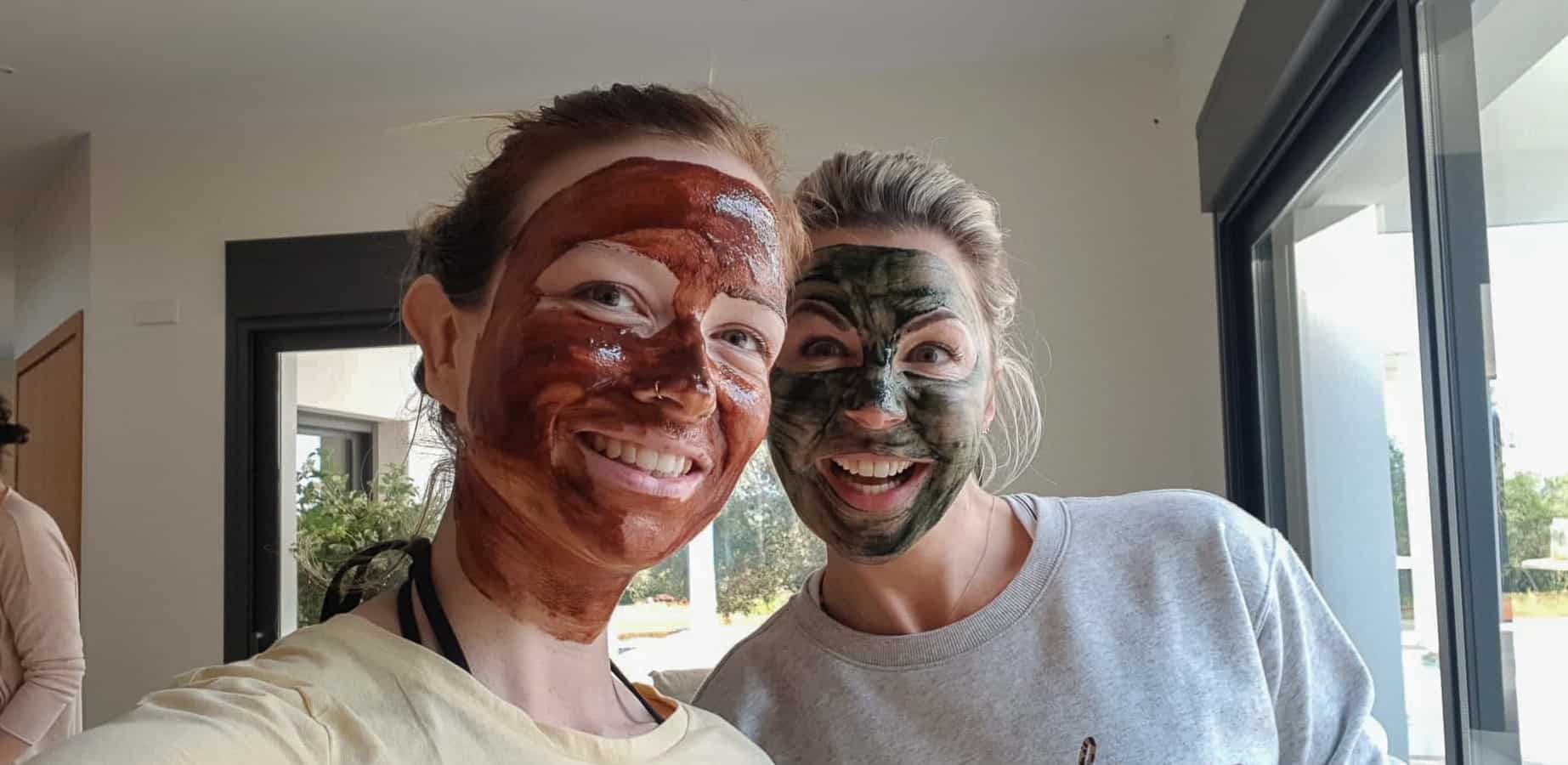 Discovering the island
And finally, Roody and Monica took us on a little tour of the island. We had a picnic on the cliff and then some of us went on a hike down to a "secret" rock beach while others went to a sandy beach nearby.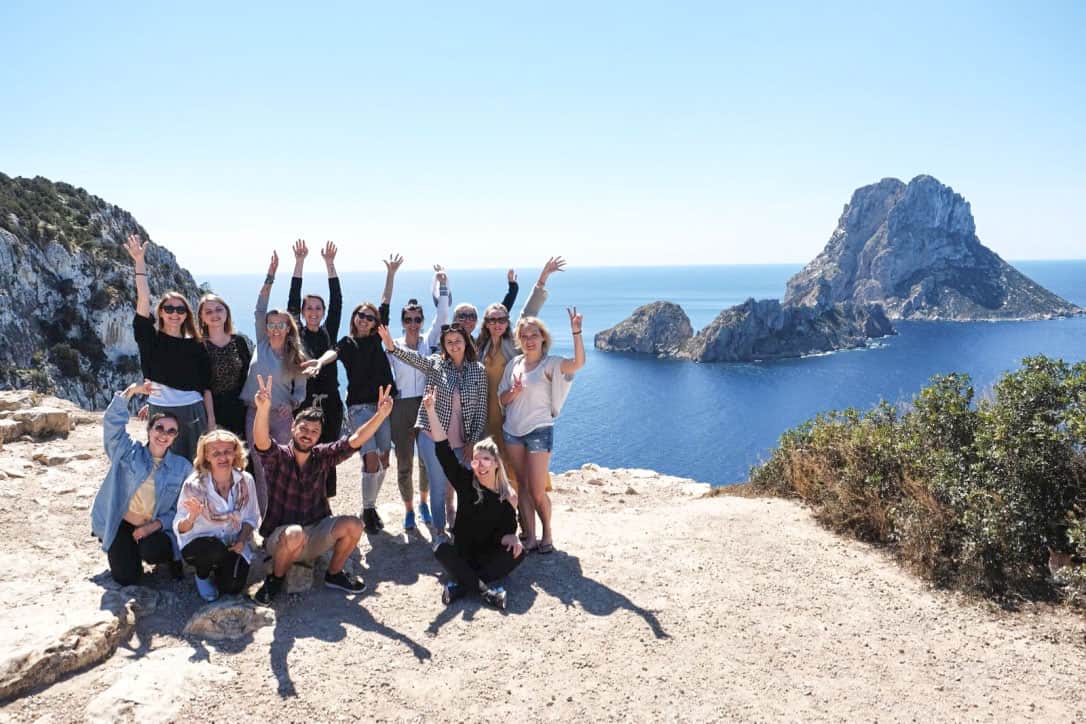 In conclusion
As you can see, the whole week was quite special. I made new friends, ate healthy food, took care of myself. I'm really happy I booked even without knowing what to expect. I didn't mention it but our group connected from the get go! We spent the whole week alternating between deep conservations and fun light moments filled with laughter.
We had an impromptu dance party one night where Veronica and her mom, who also own a dance studio in Czechia together, showed us how to salsa, merengue and even tango.
I'm forever grateful for this experience and wouldn't mind doing one retreat every year. I'm actually contemplating doing one with Martin in either Costa Rica or Indonesia… we'll see :)
What about you. Have you ever been on a yoga retreat? How was it? And if not, did my post convince you to try one? Let me know in the comments below!