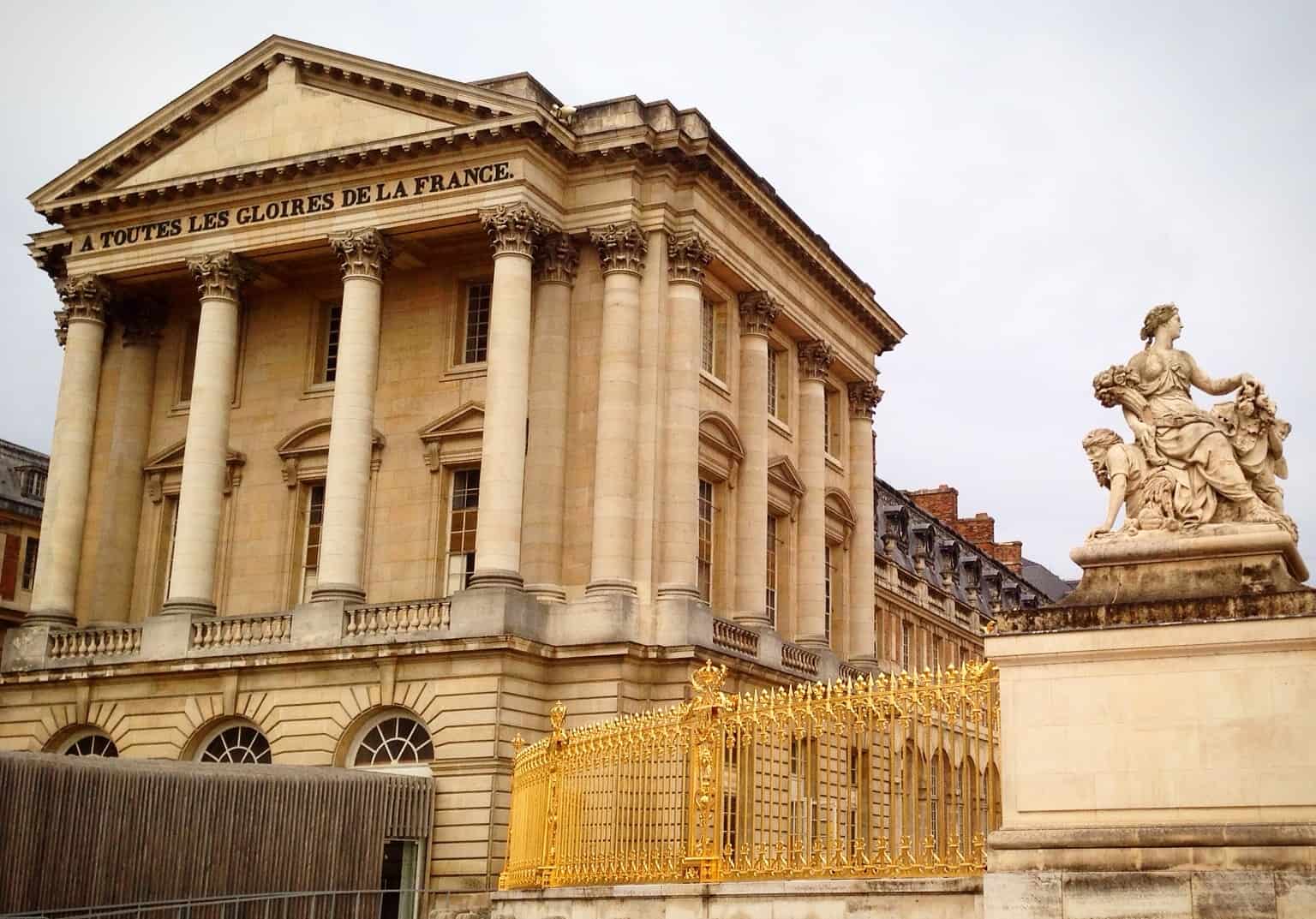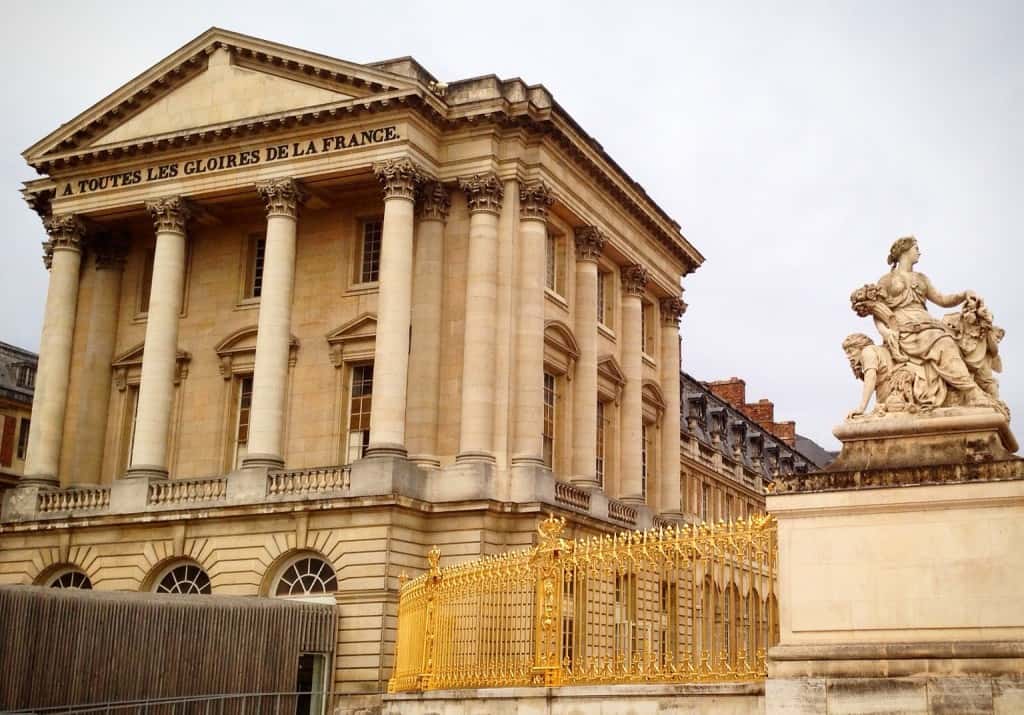 Like most little girls, I used to often dream of being a princess and living in a sumptuous castle worthy of a Disney fairy tale. But neither Belle nor Cinderella  could prepare me for what Versailles had in store.
I was visiting Paris for a week and planned a full day at the famous Chatêau de Versailles, located in the city of… well… Versailles. From the French capital, it's easy to get there  by RER train, which happened  to be included in the 5-day Parisian metro pass we purchased.

At the entrance, an enormous golden gate greets the hundreds if not thousands of visitors that gather there every day. When tourist season is at its peak, patience will be your greatest ally. I suggest arriving in the morning when the Château de Versailles opens at 9:00 and hurrying in to get a head start. That's what we did.
Awe-inspiring is not enough to describe the immense castle. I think the pictures speak for themselves, but they don't even do justice to the real thing. It's hard to fathom that people really lead such lives of abundance.
Despite arriving early, there was quite a crowd and we sometimes felt like sardines being pushed forward. Claustrophobics, you have been warned.
To heat the rooms and their very high ceilings, giant fire places were built, all in various types of marble and capable of housing whole tree trunks.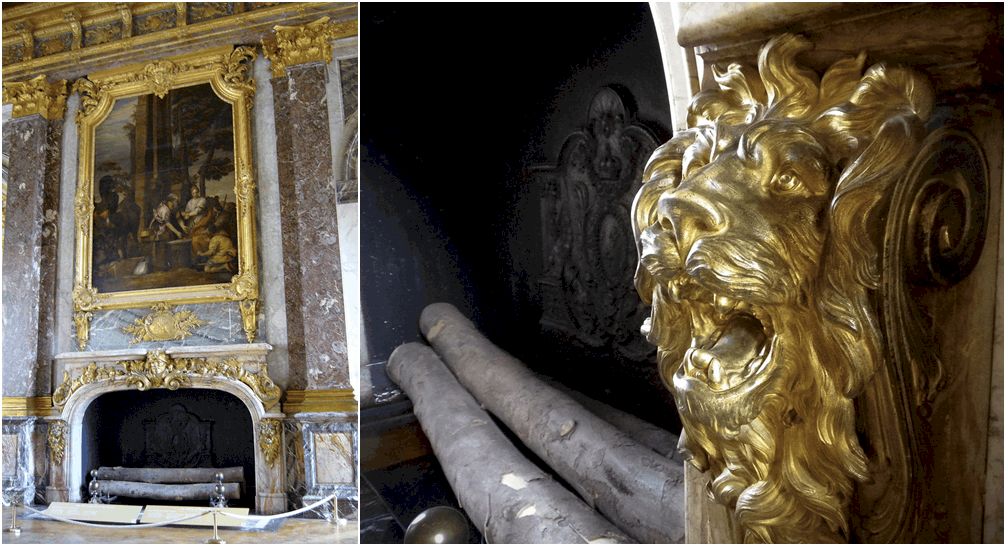 I actually found the height of the ceilings quite ironic considering  that people back then were much shorter. The tiny royal beds confirm this.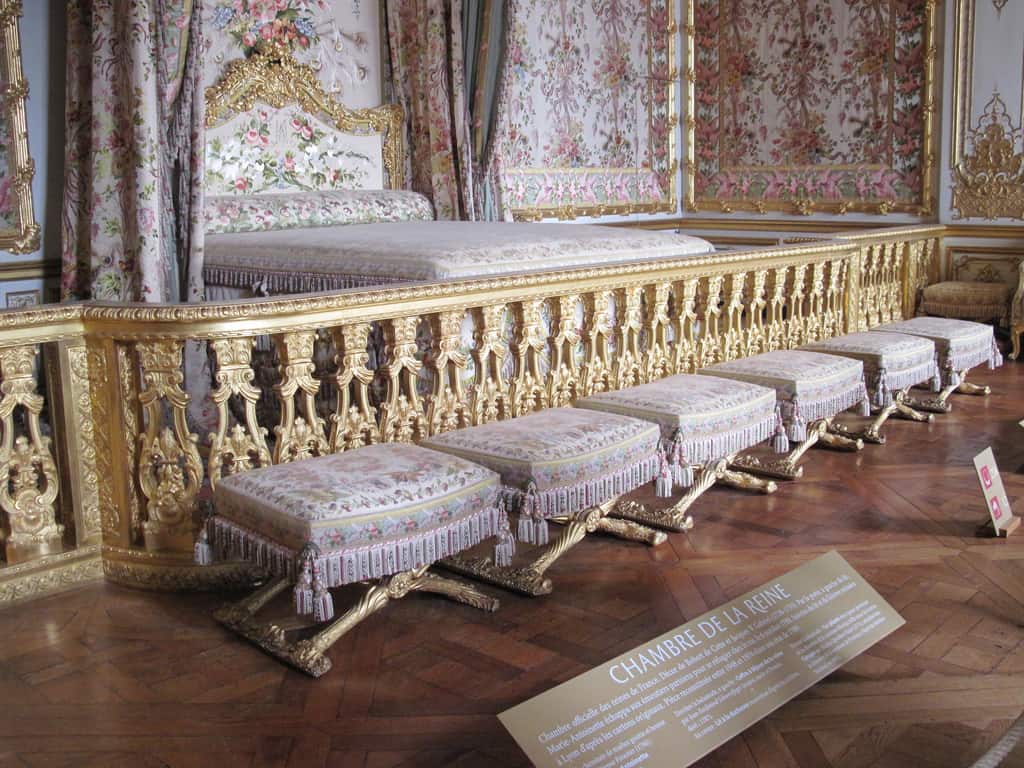 Decoratively speaking, every room was more over-the-top than the next, adorned with sculptures, golden ornments, marble, paintings and fresques, too many to count. You need to see it to believe it.
I couldn't help but imagine starving peasants begging at the gates for some crumbs of bread while the royal family pampered itself in such opulence. Thank goodness times have changed (a little…).
After all this, you might think it's over, but the visit doesn't end with the castle. Oh no.
Behind Versailles is an enormous waterbasin, not unlike an olympic-size swimming pool, followed by the fountain, which was unfortunately under renovation at the time. And of course the royal gardens, or basically a private forest.
Some classical music was playing in the gardens while we walked through them, and I started imaging myself in 17th century France.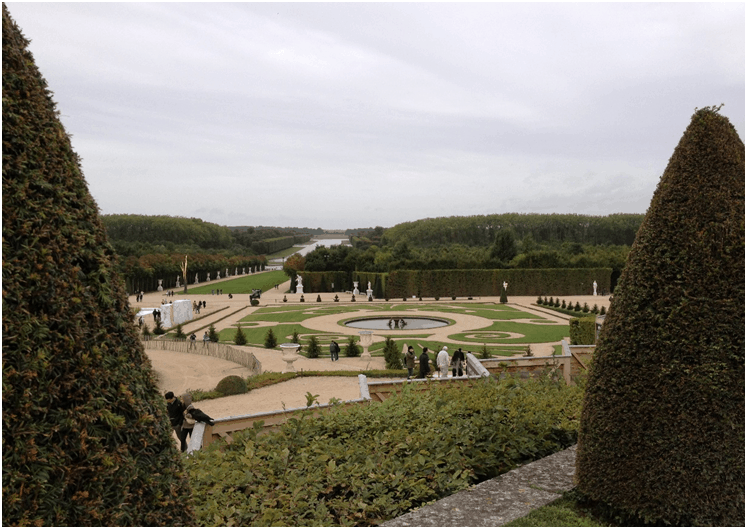 My experience at Versailles simply wouldn't have been the same without visiting the  Hameau de Marie-Antoinette. I was exhausted after walking around  the entire palace and its gardens, but a friend had strongly recommended that I take the time to go to this part of the domain. I mustered up all my energy for a one-hour walk through the labyrinth gardens, hoping it would be worth the sweat.
On the way, we crossed the small and big Trianons, secondary residences of the royal  family, which are worth checking out as well.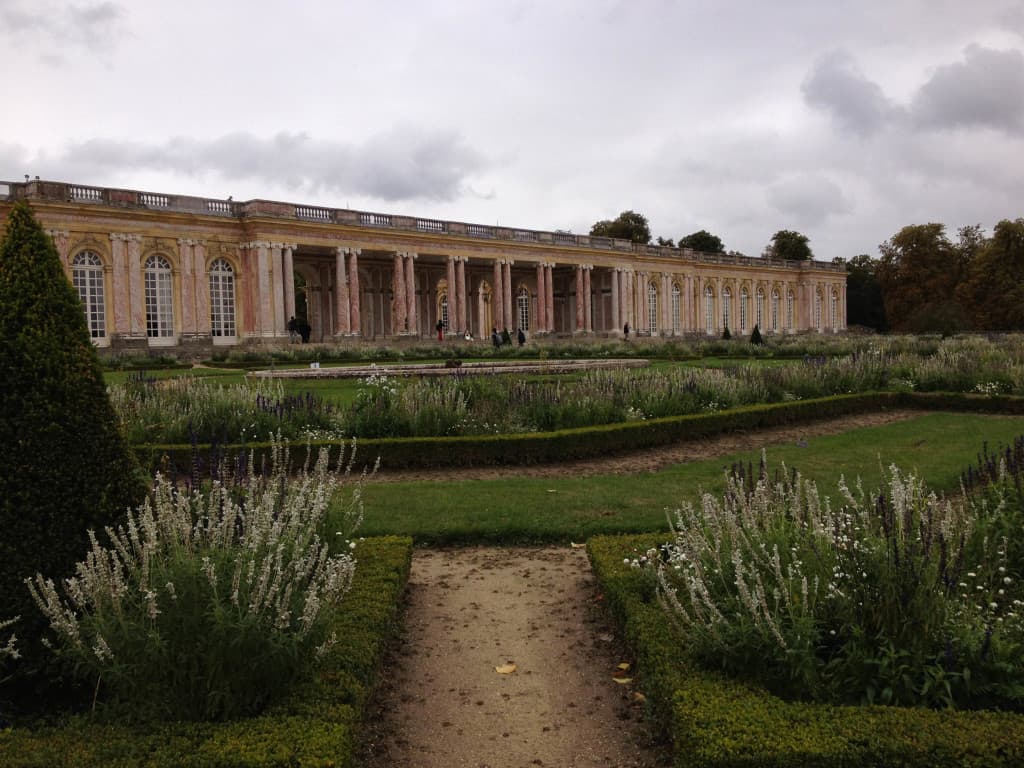 The style is less decadent than the castle, but still very pretty and elegant. Most people don't come this far, so it's  much less crowded and you can visit at your own pace.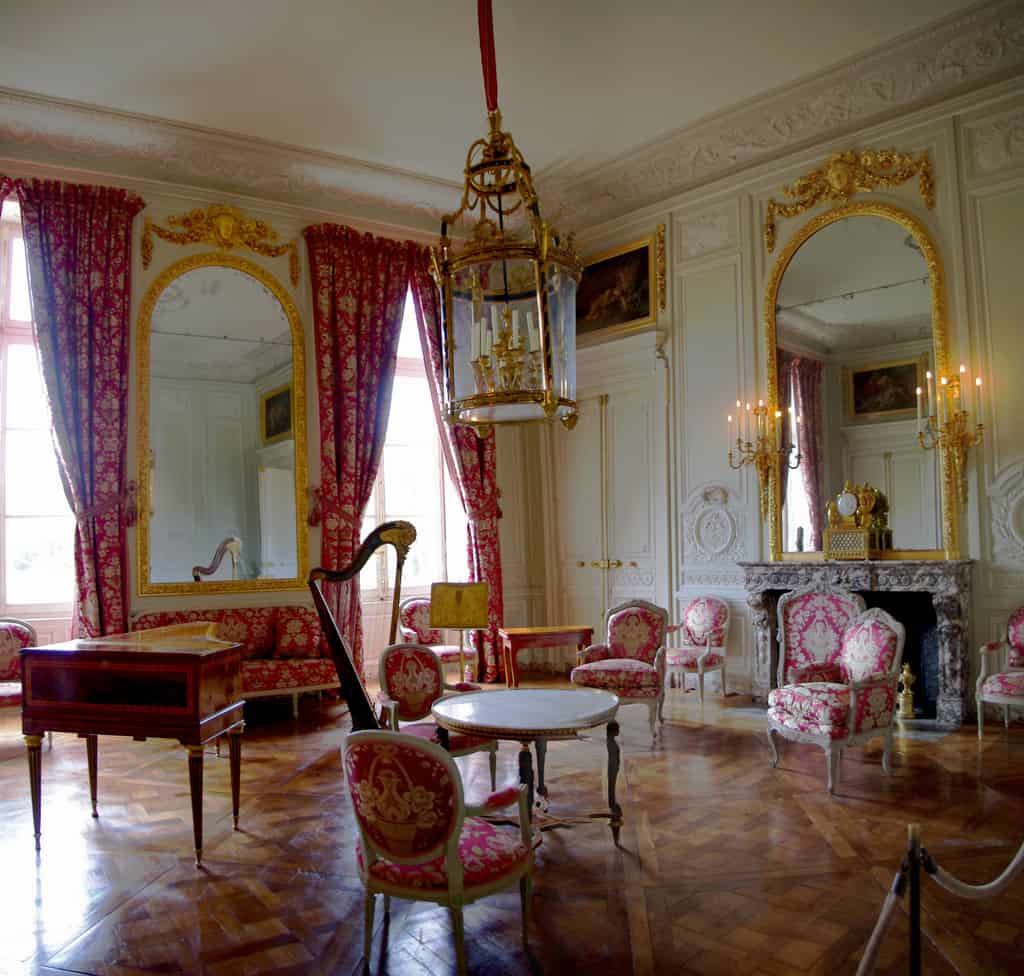 The Hameau was undoubtedly my favorite part of the tour. It's where Marie-Antoinette would come to spend time with her children and escape her life of royalty. Hence the peacefulness.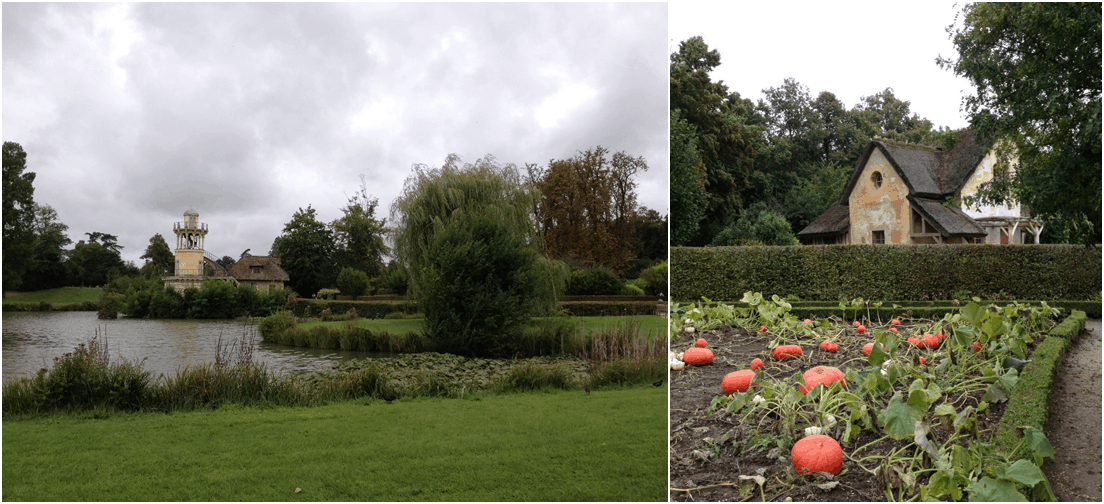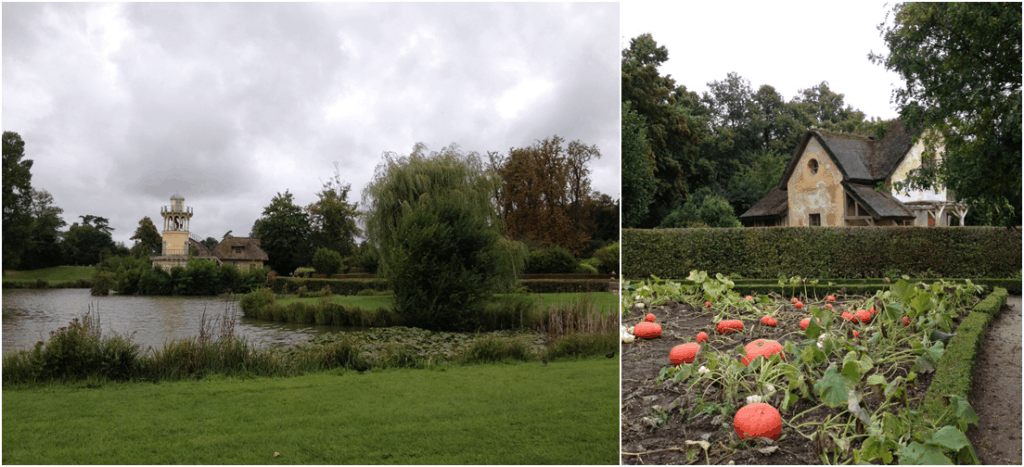 The houses are not open to the public, but I thoroughly enjoyed simply walking around this small village-like corner of the domain. There was even a tiny farm with some pigs, goats and chickens.
After all the fun, I realized it was time to walk back. I should've saved some energy…
So, if you're  visiting Paris, le Château de Versailles  is well worth the detour, but you'll have to spare a full day and strap on a good pair of comfortable walking/running shoes. You will regret those heels ladies. Or gentlemen… What? Apparently men used to where heels back in the day. I read that somewhere, I'm sure.