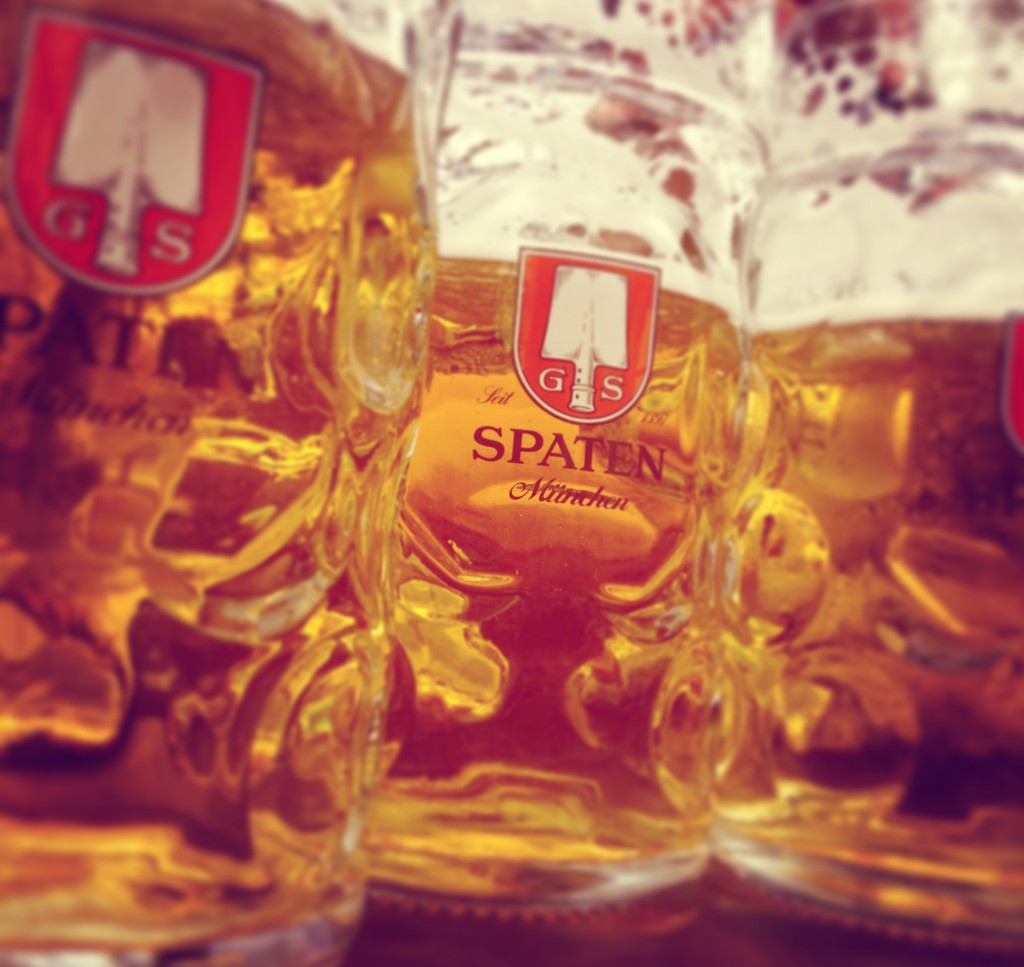 Hi everyone! First ever guest post here by me, Martin, about our experience at the 2013 edition of the Oktoberfest in Munich, Germany. All this has absolutely nothing to do with the fact that I'm Aryane's boyfriend, and even less to do with my enthusiastic appreciation for alcoholic beverages…
Everyone has at least heard of Germany's Oktoberfest, the famous Bavarian festival where beer, cleavage and traditional attire and music all come together for a celebration of epic proportions. While I'm pleased to announce that all these preconceived notions are true (and oh so beautiful to behold… tear of joy), there is so much more to the Oktoberfest than booze and boobs.
Before heading to the Theresienwiese where the festivities take place, we first stopped for a traditional Bavarian breakfast at the Weisses Bräuhaus, founding place of the Schneider Weisse brewery. I really wish we would have had more time to walk around Munich and discover the city. I'm positive we'll come back sooner rather than later. One of the impressive buildings we came across along the way was the New Town Hall or Neues Rathaus.
Wasting no time, we made our way to the Oktoberfest. Electricity was in the air. What immediately struck me was how family-friendly it was. Things can get wild when you go inside the enormous tents reserved for each major Bavarian brewery. But outside of them, it really is a funfair suitable for children of all ages. It's like being in a giant festive amusement park : there are huge rides, carnival games and stands selling shirts, hats, beer mugs, etc.
Oh, and they sell those heart-shaped cookies too. Because I'm such a romantic guy and all, I got one for Aryane.
I already hinted at the traditional Bavarian garments. Men wear what is called Lederhosen, which literally translates to "leather pants", while women adorn the traditional Bavarian dress, the Dirndl.
You know how sometimes, at a Halloween party, you'll be lazy and not get a costume because it will be silly and you don't really have the time to get one, but then you get to the party and everyone's dressed up in their costumes and you end up feeling stupid for not having one? Well, the Oktoberfest is like that x 1000. People not wearing the costumes are the exception, not the rule. Luckily, we were forewarned by my buddy Simon that we would feel silly not having one. He lent me his second pair of Lederhosen and we did some pre-Oktoberfest shopping for Aryane's Dirndl. No arm twisting was required.
So we strutted in looking great, accompanied by Simon and some of his friends from Munich. Hell, apparently me and Aryane even looked like real Germans! The masquerade was over once anyone talked to us in Deutsch though. Some of us went on one of the amusement rides too. Aryane chickened out. We had a blast though!
We walked around for some time before heading getting thirsty and entering one of the tents. We opted for the Spatenbräu brewery. In every tent there is a center stage with a band. Music switches between traditional Oktoberfest chants and modern-day songs. We drank, we sang, and the rest is history. A very blurry history.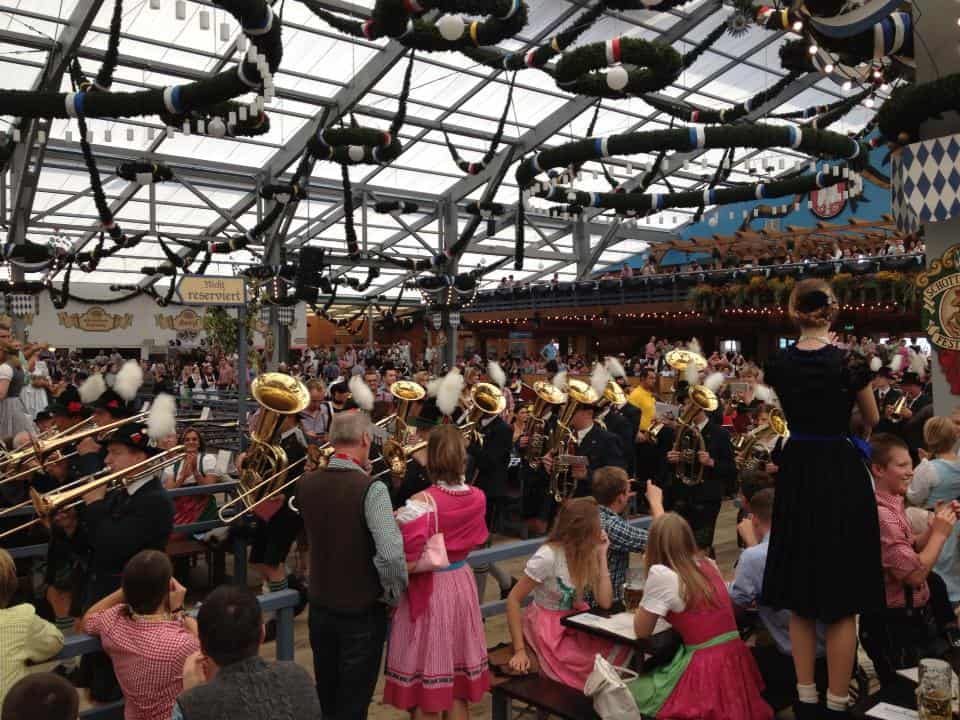 All in all, I thought the Oktoberfest was one of the most joyous and festive events I've ever attended. And there is fun to be had for everyone. Whether you're a beer lover or not, whether you have kids or not, I guarantee a smile will find its way to your face faster than you can say Prost!
Stay tuned for Part 2 coming soon: Oktoberfest 2014 ;)
Here's a few snapshorts of our 2014 visit