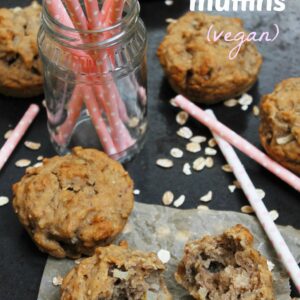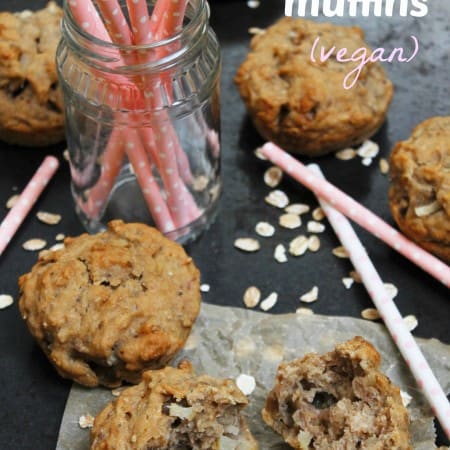 Apple & Oatmeal Muffins
Satisfy your craving with these moist and tasty apple muffins, ready in only 30 minutes!
• 1/4 cup brown sugar

• 1/4 cup raw granulated sugar

• 2 chia or flax eggs

2 tablespoons chia or ground flax seeds + 6 tablespoons warm water

• 1/3 cup vegetable oil or melted coconut oil

• 3/4 cup unsweetened applesauce

• 1 1/2 teaspoons vanilla

• 1 1/2 cup whole wheat flour

• 1/2 teaspoon baking powder

• 1/4 teaspoon baking soda

• 2 teaspoons Ceylon cinnamon

• 1/4 teaspoon cardamom

• 1/4 teaspoon nutmeg

• 1/2 teaspoon salt

• 1/2 cup rolled oats

• 1 organic apple

finely chopped with skin
Oil a muffin pan. Preheat oven to 350F (180C).

In a small bowl, mix together the chia seeds and warm water. Set aside.

In a separate bowl, mix together the flour, baking powder, baking soda, salt and spices.

In a large bowl, mix together the sugars, oil, vanilla and applesauce. Add chia egg and mix well. Add the dry ingredients into the wet ingredients and mix well without overstirring.

Stir in the oats, apples, and nuts, if using.

Bake for 25-30 minutes or until a toothpick inserted in the center comes out clean.