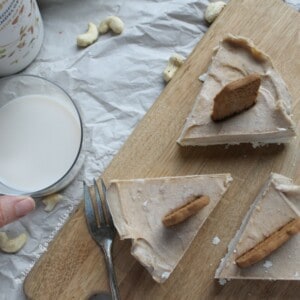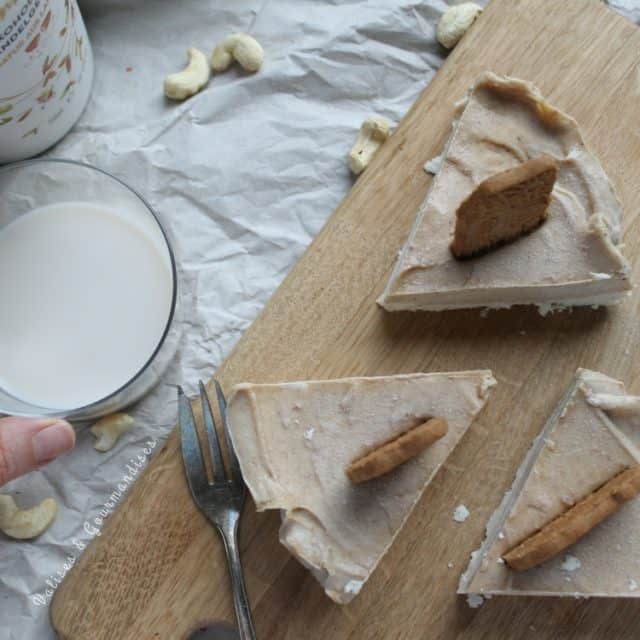 Vegan no-bake caramel Bailey's cake
This vegan Bailey's cake, with its caramel layer and speculoos garnish, will without a doubt be the star of your next party!
Rinse the nuts and discard the soaking water. Add the nuts to your blender, ideally high-powered, along with the Bailey's, the maple syrup and the liquid coconut oil. Mix well until you reach a very creamy consistency. Pour about 2/3 into a springform.

Add the dates, 1/4 cup of their soaking water, the almond butter and a splash of Bailey's to the blender and process into a creamy caramel. Pour into the springform.

Top with speculoos to taste.

Put in the freezer for at least 2 hours. Take out a few minutes before serving to soften.