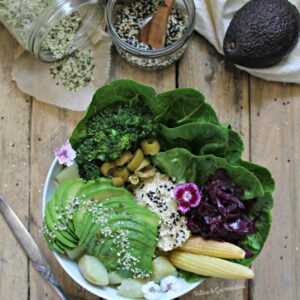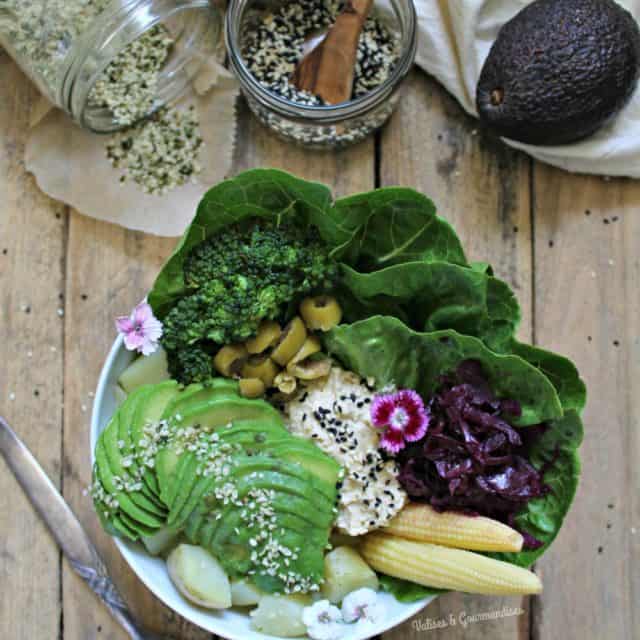 Summer Buddha Bowl with steamed veggies
Buddha bowls are not only a healthy way to stock up on fresh vegetables, but they also pack a punch of flavour. This recipe's just in time for summer!
Romaine lettuce

Potatoes

diced

Broccoli florets

Hummus

1

small avocado

Mini pickled corn

Olives

Red sauerkraut
Steam the potatoes for about 10 minutes. After 5 minutes, add the broccoli florets (they take less time).

In a large bowl, add the lettuce leaves, the potatoes, the broccoli, the hummus, the sauerkraut, the olives and the pickled corn. Top with half of the avocado.

I like to sprinkle my potatoes with Herbamare, my hummus with roasted sesame seeds and my avocado with hemp seeds.

Enjoy!