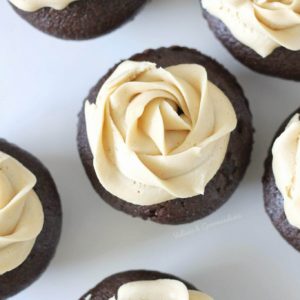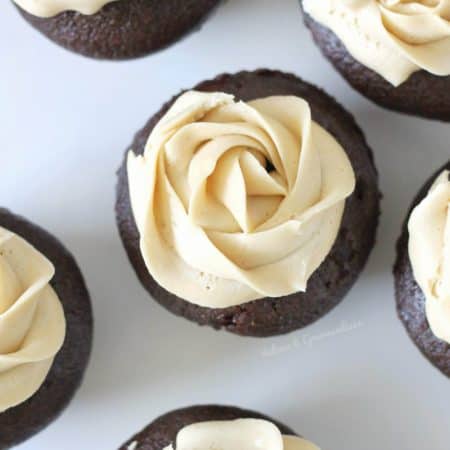 Vegan peanut butter frosting
This vegan peanut butter buttercream is delicious on chocolate cupcakes, or even in homemade oreos!
In a large bowl, using a hand mixer, whisk the soft butter with the peanut for a couple of minute until well combined and the colour goes slightly lighter.

Add the powder sugar 1/2 cup at a time and incorporate well.

Transfer to a reusable piping bag equipped with a piping tip. Pipe onto the cool cupcakes in a circular motion, starting in the middle.
*The natural peanut butter I get in Germany is very runny. You want to achieve a thick but smooth melt-in-your-mouth texture. If your PB is very thick, you could also add a bit of plant milk. Keep in mind that it will harden in the fridge.
*This icing will melt if left at room temperature. You could add more sugar to make it stiffer. I don't like it too sweet, so I make sure not to wait to long before I eat it.
*YouTube videos are great to learn how to pipe frosting like a pro!
*You will most likely have leftover buttercream. Use it to make homemade oreos!