We arrived in Galway on a rainy October morning after a 16-hour bus + ferry journey from London. Now you must be wondering why we didn't just fly and save ourselves the trouble, but we're trying to avoid flying whenever possible. It has just become way too easy and affordable and people often forget that it's highly polluting, and increasingly so.
But the trip didn't actually turn out to be that bad. We stopped for dinner along the way and even found yummy vegan snacks to go with the stash we'd acquired earlier at Tesco. Later on, once we boarded the ferry, we were even able to find a nice comfy spot to lie down for a few hours.
Galway, located on the west coast, was the much anticipated first stop of our 10-day trip to Ireland. We spent almost 4 days exploring Galway county, a long weekend in Dublin where we met Martin's brother and another 4 days in Cork. In a fairly short time, the country managed to earn a huge spot in my heart, and I sometimes find myself dreaming about its fairytale landscapes. I hope my posts will be able to convey some of the magic!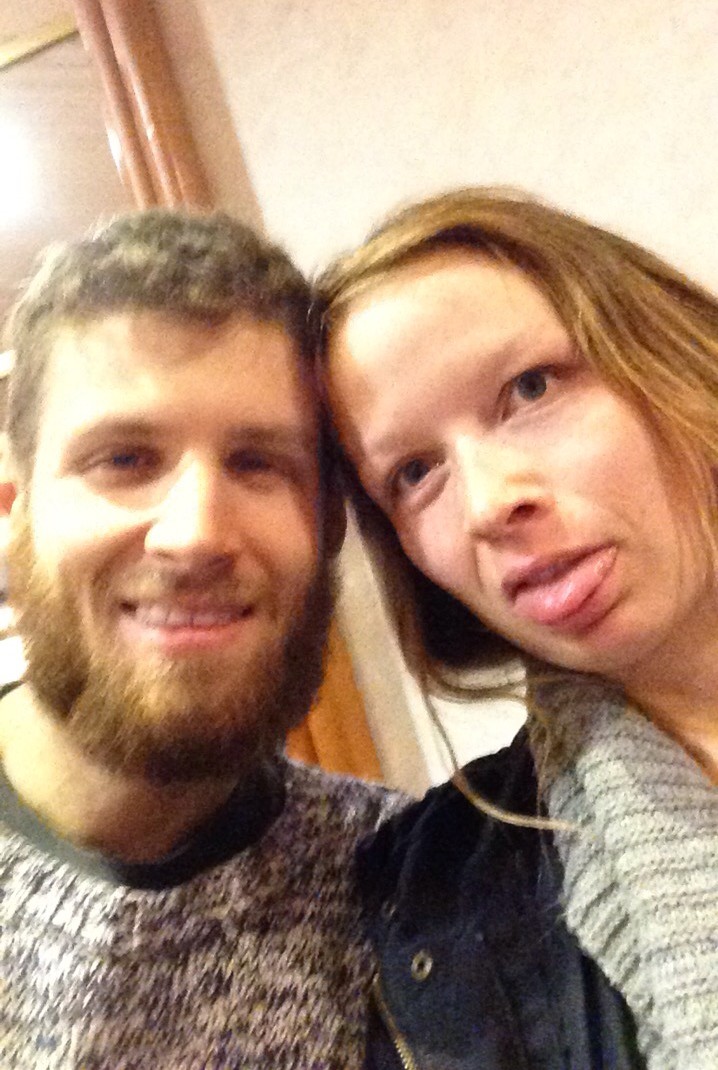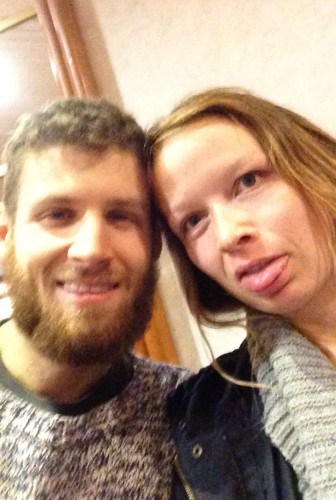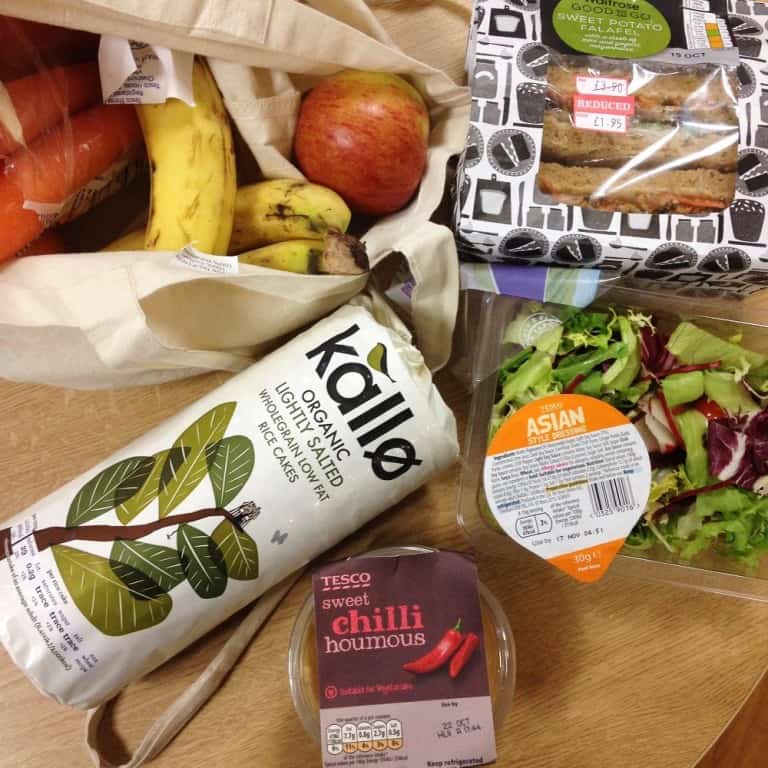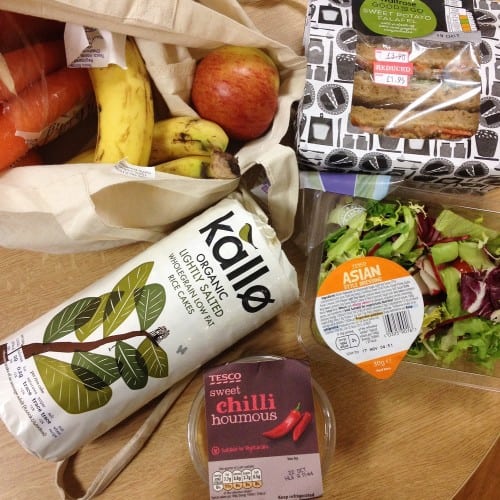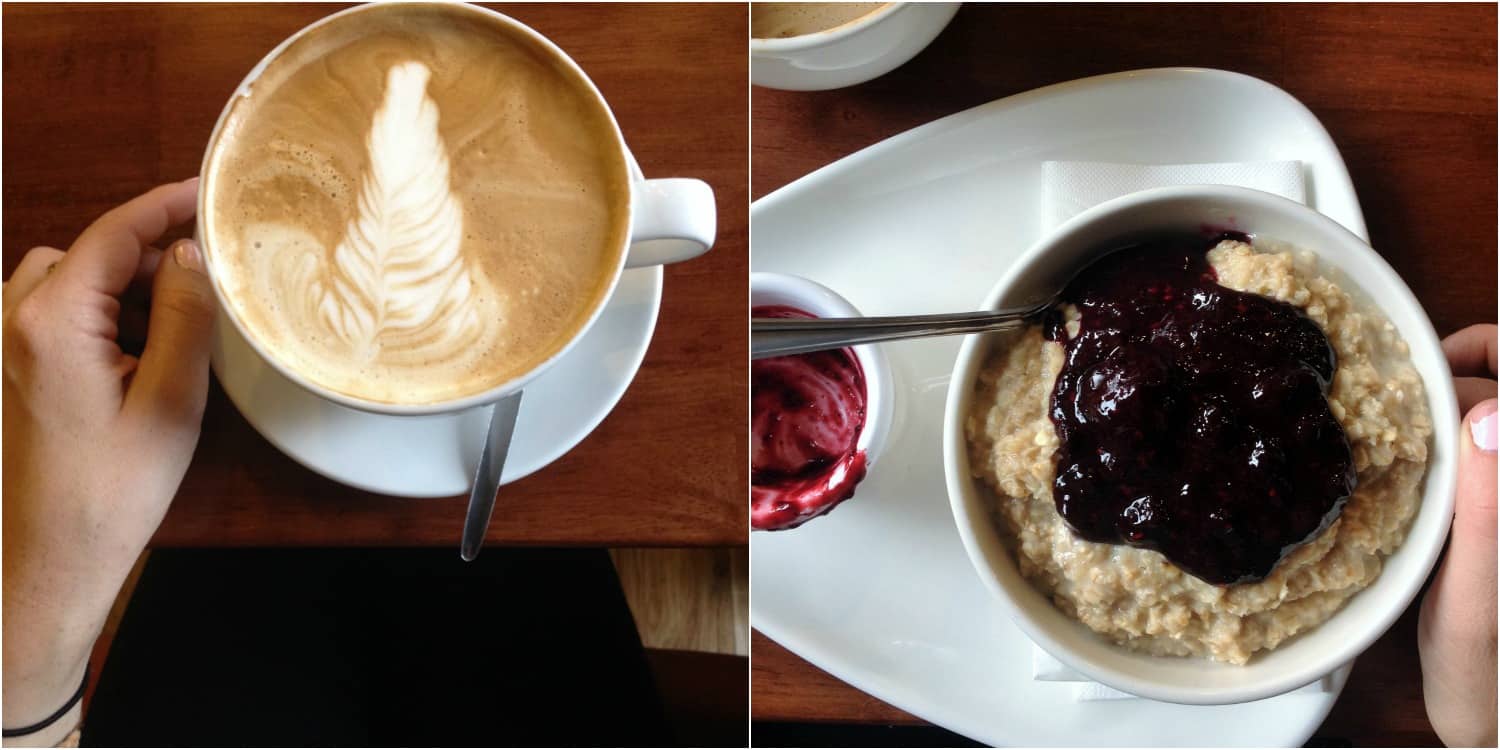 Fresh off the bus, the first order of business was, naturally, eating. And what does one eat in Ireland? Porridge, of course. We headed to Esquires Café located on Eyre Square, a short walk away from the bus terminal and were delighted to find some on their menu. You can even have it made with the plant milk of your choice. I went for coconut milk oatmeal with an almond milk pumpkin spice latte. Ain't life perfect? It's the little things, I tell ya.
There wasn't much to do on such a rainy day, so we headed to the Galway City Museum for a few hours. It's located in a lovely area, the entrance is free and the different exhibitions bettered our quasi non-existent knowledge of the city. The ladies working there even agreed to keep our luggage until closing, which as any backpacker will understand, was a big relief.
The visit worked up our appetite so we headed back to one of the main streets for a greasy snack and some refreshments. It's Ireland, so there are always plenty of pubs to choose from. And what does one drink in Ireland? That's right, beer! Guinness is a sure choice, but we discovered Murphy's and highly recommend it.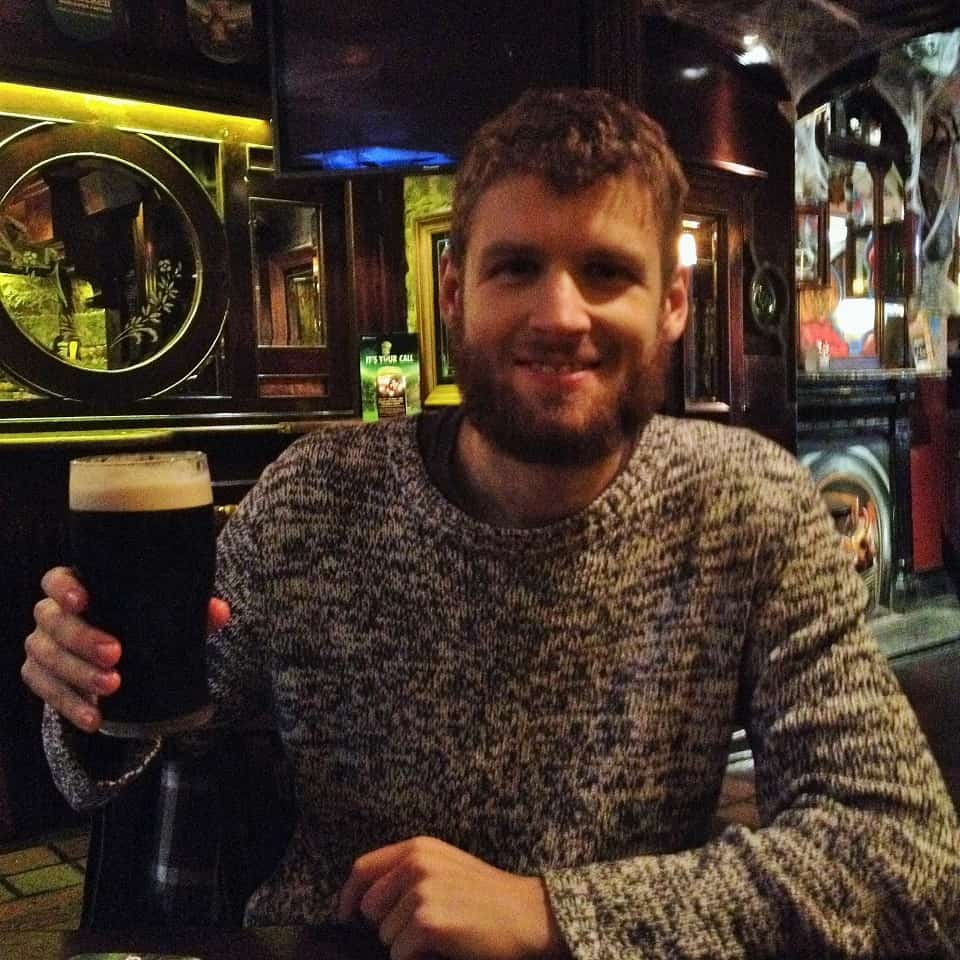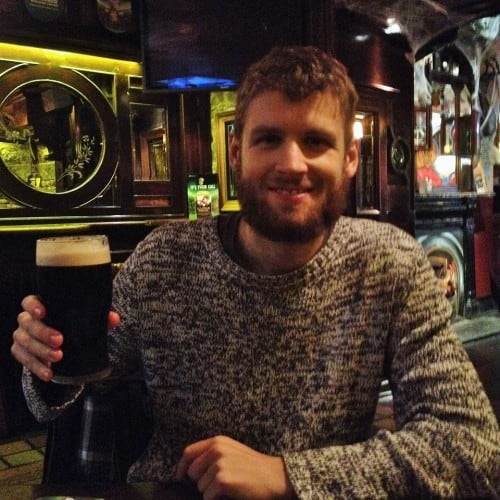 The rest of the day was spent walking around the very pretty and colourful old town and along the river, with a short stop at the cathedral. Had we continued in that direction, we would have made it to the university, a beautiful stone building founded in 1845. However, the rain stopped us from moving forward and we retreated back to the museum. We retrieved our luggage and headed straight to bed. I actually realized that I appear to have lost most of my pictures of the city. Hope you can forgive me :(
But I can tell you that you'll most probably love Galway and it's colourful streets.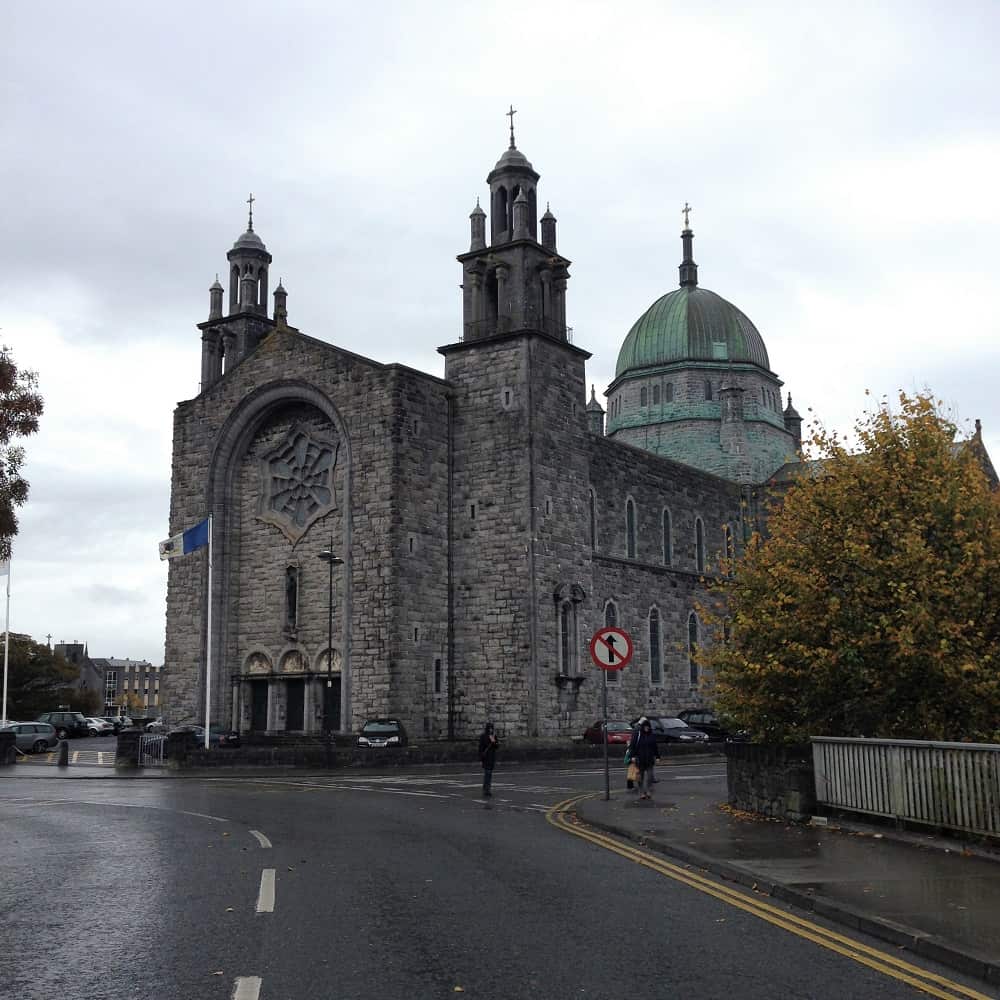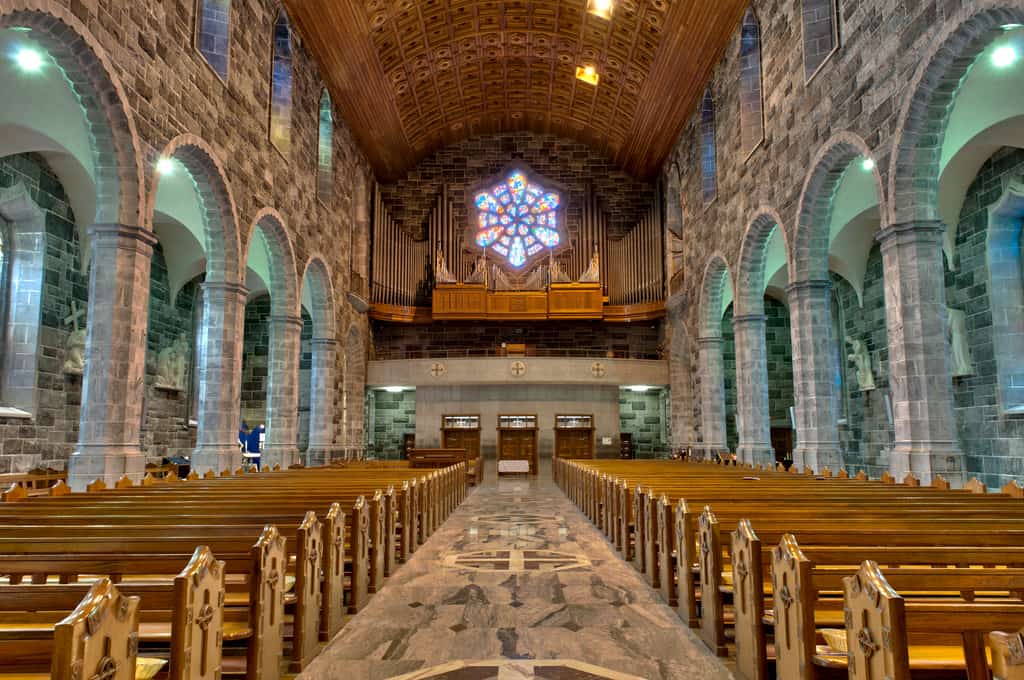 I forgot to mention this, but Galway is a fairly small city that is easily discovered by foot in a day. Two at the most. But it is the perfect starting point to explore the surrounding regions. On the following days, we tagged along an organized trip to Connemara, my favourite place in Ireland, and then to Burren and the Cliffs of Moher. But more about that in my next post. Be prepared to be amazed, Ireland is breathtaking.
Here's a little teaser for you.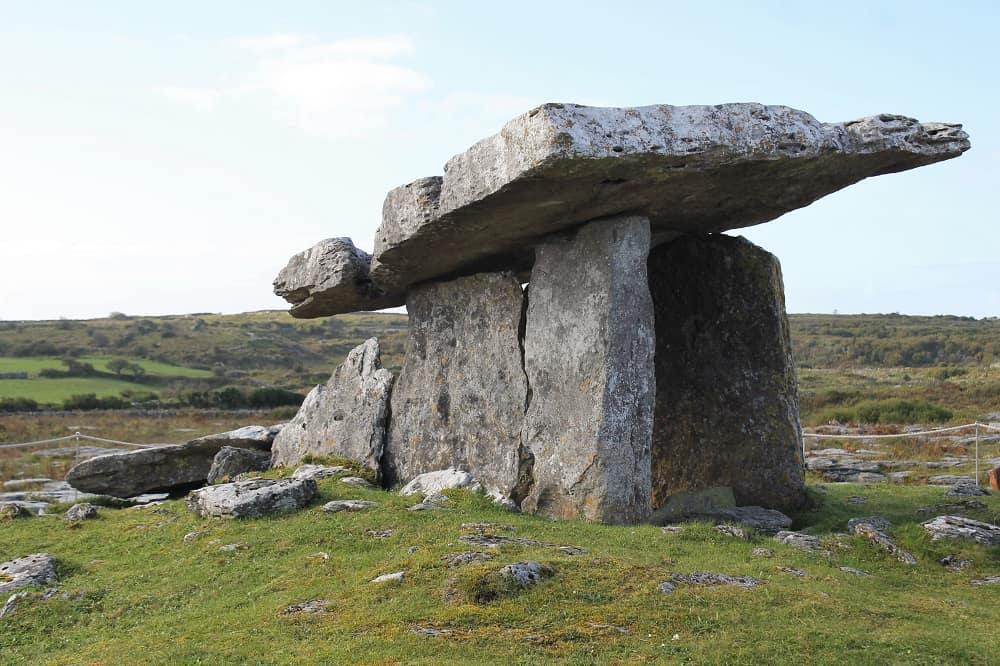 Later that week, we met our new friends from the tour, two sweet German girls, for dinner. The restaurant they wanted to go to, whose name I can't remember now, was fully booked so we set out to find something that would satisfy us all. I remembered a small place we'd walked by earlier that was vegan-friendly, and everyone was up for Mexican food. Tuco's Taqueria didn't disappoint. The meals were simple but the flavours on point and we left satisfied. I had a burrito bowl and Martin a burrito not in a bowl. Next time, I'll ask them to hold the jalapeno. My poor mouth!
We finally ended up grabbing a beer at night in a pub. We'd been too exhausted at night after our long days, but one can't go to Galway without experiencing a night out in its lively pubs.
Funny fact, we thought that there was some school gala or something, but turns out Irish folk just love to dress up to go out.
Subscribe to the newsletter, in the lateral bar on the right, to receive my post about Connemara and the Cliffs Moher directly into your inbox. You don't wanna miss it!
Practical info
Languages spoken: English and Irish.
Currency: Euro
To find vegan & veg-friendly restaurants in the area: How to find vegetarian restaurants abroad with Happy Cow
National bus company: Bus Eireann
Have you been to Galway? What was your favourite thing there?
**This article may contain affiliate links, which means that I will receive a small commission if you purchase a product through them. The price remains the same for you, but this way you are helping me maintaining the blog and providing you more interesting content! :)