Cheese! The one thing that prevents people from going vegan.
Every single vegan has heard "I could never go vegan, I love cheese to much" at least 100 times. And we get it! It's annoying but we totally get it. We've pretty much all been there. The struggle is real.
Similarly to sugar, cheese is highly addictive, our taste buds just love the fat and salt. In addition, dairy cheese also contains casomorphins, protein fragments, derived from the digestion of the milk protein, casein. Simply put, they affect your brain the same way opiates do. So the more cheese you eat, the more cheese you crave.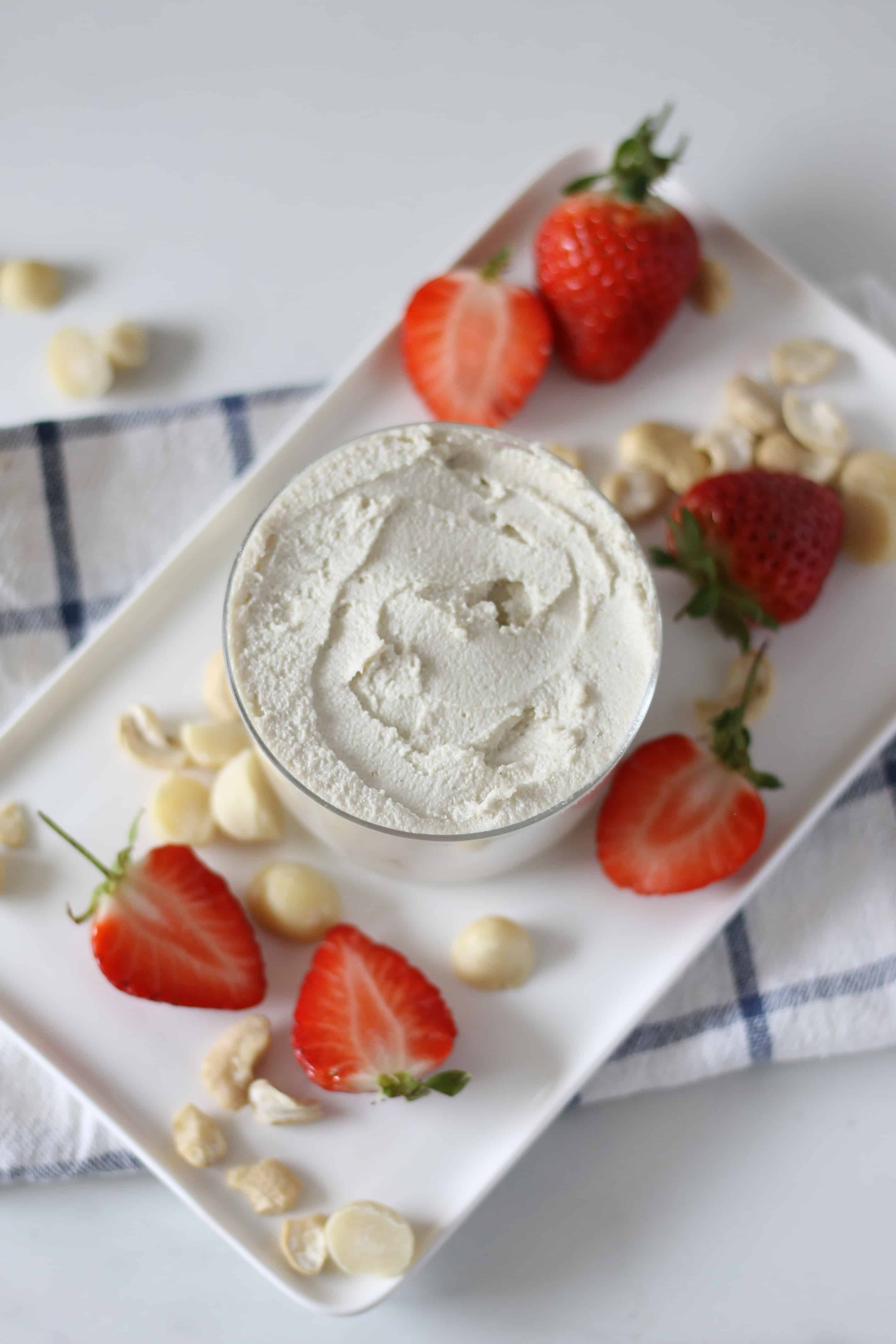 However, I have two pieces of good news for you. First one, you can get rid of the cravings. I promise. Dairy cheese was the hardest for me to give up and now, a few years later, I've come to a point where I sincerely find it repulsive.
The second one is that plant-based options are getting better by the day. Not only are store-bought options getting more and more satisfying, but homemade ones are fun and very simple to make!
You're probably already familiar with nut parmesan, since I'm obsessed with it an always talk about it. I always have some on hand to garnish my pizzas, my pasta, my avocado toast, etc.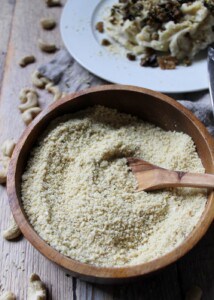 You can mix up the nuts and fermentation methods. Recently, my favourite combination has been macadamia & cashew nuts cultured with plant yogurt. A lot of bloggers just blend up cashews with nutritional yeast and lemon juice and call it cheese. And while they do taste good, they don't have that cultured element that makes cheese so unique and delicious.
You only need 3 ingredients to make it, if you don't count the water. You do however need a pretty good blender. I use the Omniblend, which is half the price of a Vitamix but just as good for most recipes! *Non-sponsored ads in the form of affiliate links; I will earn a small commission with each purchase, which helps me keep the blog alive and thriving :)
As for the fermentation process, I recommend 2 days but you have to smell it regularly to see how things are going. Bacteria strive with heat, which means that the process will be faster in the summer and slower in winter. The cheese will also thicken with time, so don't worry if it's a little loose at the beginning. I also can't stress enough the importance of working with perfectly clean hands and instruments to avoid the proliferation of unwanted bacteria.
Do you make your own nut cheese!? If you try this recipe, make sure to snap a picture and share it on Instagram or Facebook tagging me & using the hashtag #valisesetgourmandises. I wanna see your creations! And don't forget to leave a comment below :)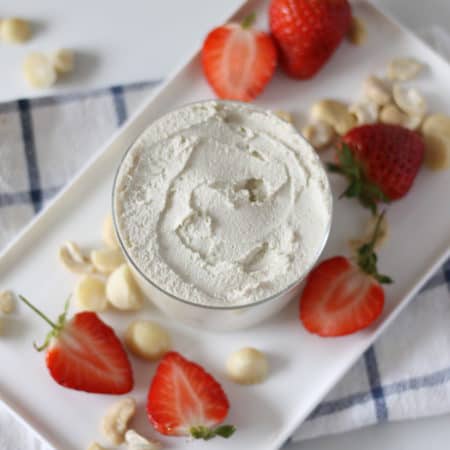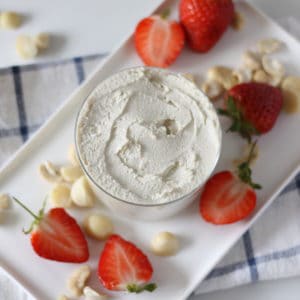 Cultured macadamia & cashew cream cheese
This culture macadamia and cashew cream cheese will make you forget about dairy cheese! You can enjoy it plain or add your favourite flavourings. Also use it as you would regular cream cheese, either spread on a bagel or to cheese-up a nice creamy pasta sauce!
Instructions
Soak nuts in filtered water for up to 12 hours. Drain and rinse.

First, make sure that your hands and your instruments are perfectly clean. Add all ingredients to

your blender

and process until really creamy, about one minute. Use the the tamper to help things move along*

Transfer into a clean bowl, smooth the top and cover with a clean cloth. Leave on the counter for about 48 hours or until it has a nice cheesy smell and taste (it will be quicker in the summer and take longer in the winter).

Transfer to an air-tight container and store in the fridge.
Notes
I used organic soy yogurt with no added sugar
*If your blender isn't powerful, you might need to add a bit more water. The mixture should not be runny, but it's okay if it's not as thick as the final result that you're looking for. The cheese will thicken during fermentation. However if it's too runny, you can strain it with cheesecloth for a few hours.
**If you don't have macadamia nuts, just use cashews.
**This article may contain non-sponsored ads in the form of affiliate links, which means that I will receive a small commission if you purchase a product through them. The price remains the same for you, but this way you are helping me maintaining the blog and providing you more interesting content! :)