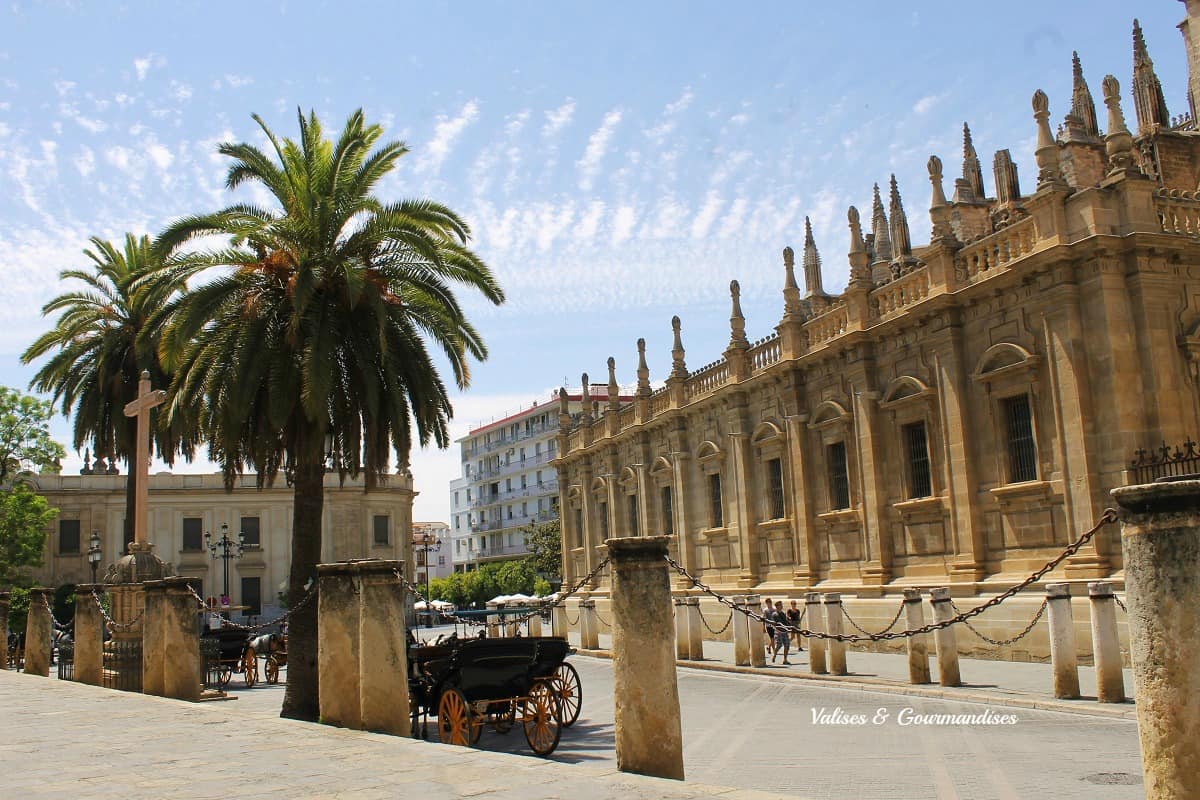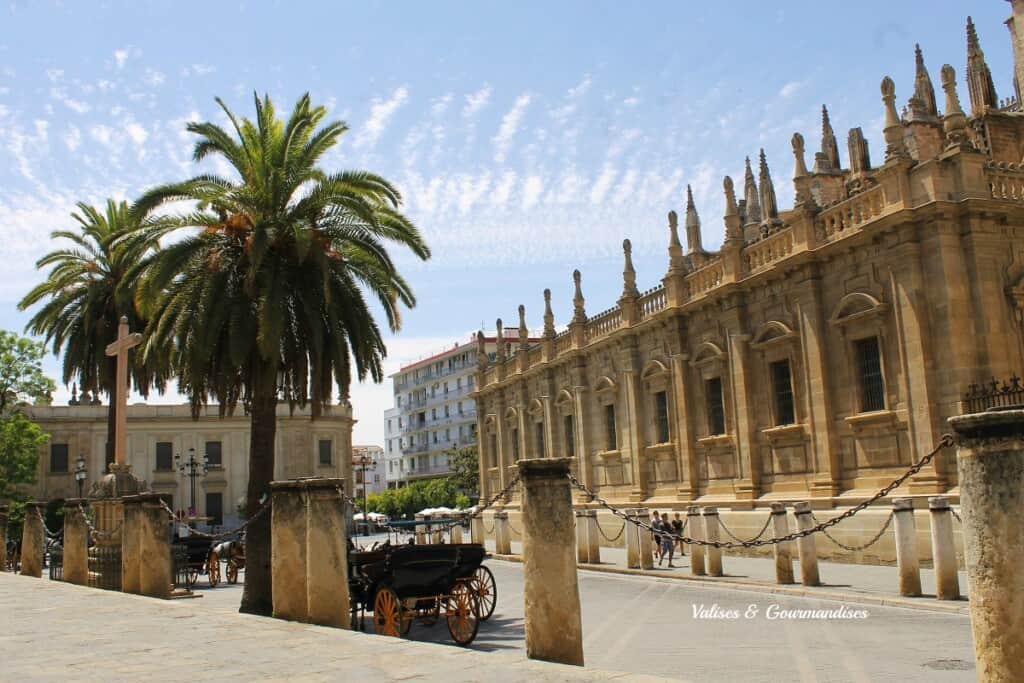 Andalusia, land of sun, palm trees and flamenco. Of the barbaric corrida as well, but that's another story.
We had the opportunity to spend two days in its capital, Seville, as a pit stop between Morocco and Portugal. I love the Spanish language and culture and I've always been fascinated by this region in particular, so I was delighted to finally set foot there.
Of course, two days are far from enough to really discover a city, but we still managed to see the main attractions. We took a long walk across the city, without ever taking public transport. Everything is so easily accessible!
After much thought, I've decided to c reate a new "Postcards from …" series for these destinations that I've only breezed through but still very much enjoyed. As always, you'll find more pictures on the Facebook page, in the "Seville" album. Without further ado, here's the first edition. Hopefully it will inspire you to get out and travel!
Plaza de España
Star Wars fans will surely recognize planet Naboo's palace in Episode II, Attack of the Clones. For the rest of you, like me back then, simply immerse yourself in this grandiose monument and cool down thanks to the fountain mist.
Since I was a Star Wars virgin at the time, I was much more excited to visit this palace and its extensive gardens. I'd been impressed by their beauty as the exotic Kingdom of Dorne in season 5 of Game of Thrones.
Apart from the breathtaking gardens, the palace in itself is magnificent, as the different styles from different ages blend beautifully.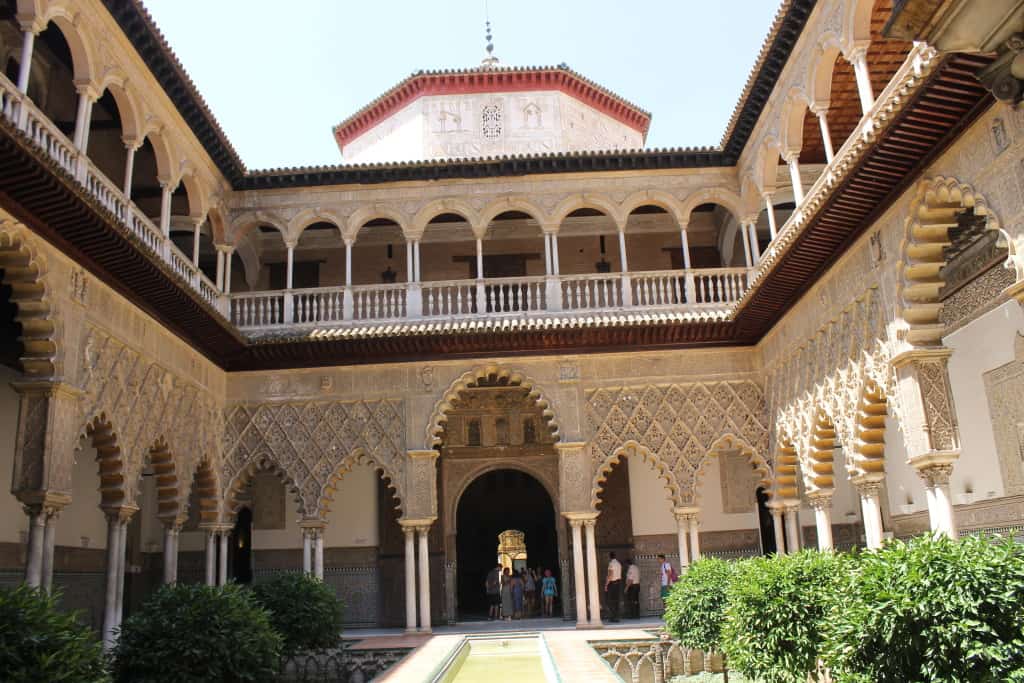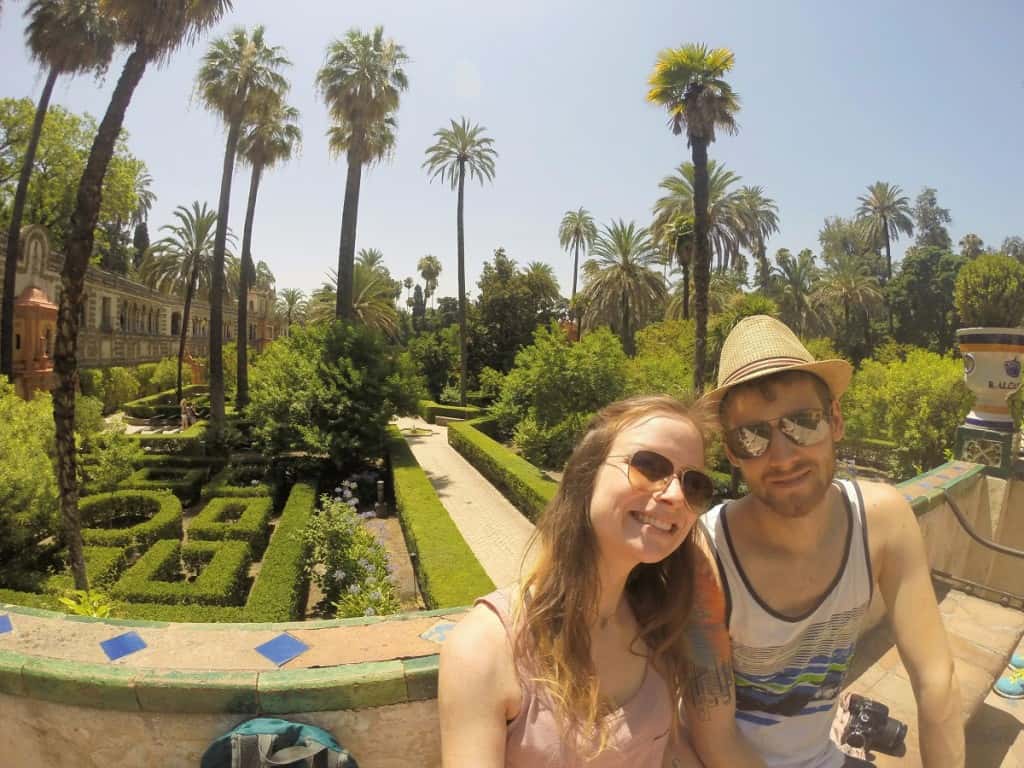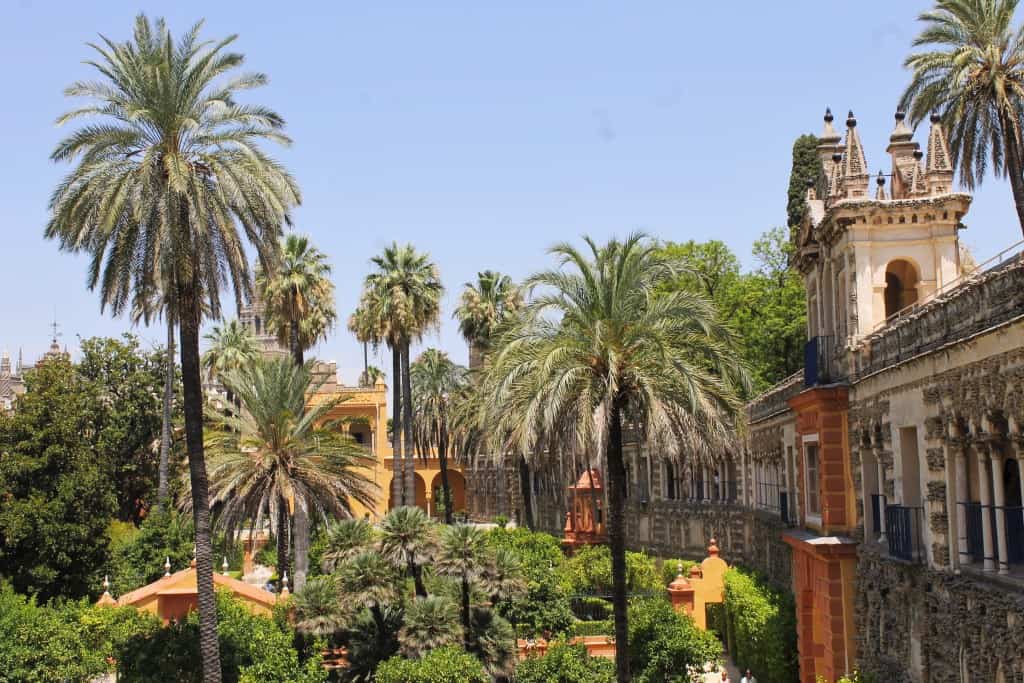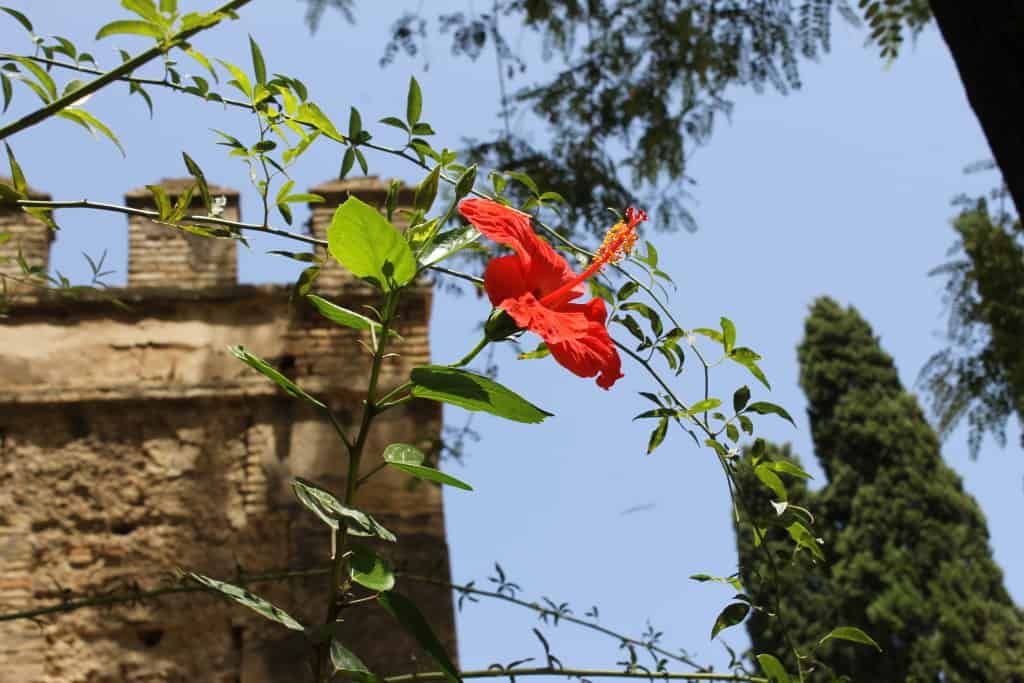 The "gastronomy"
To be honest, the food was so disappointing. Everything was covered in cheese, filled with ham and drowned in oil. We managed to eat a (oily) paella and a (oily) chickpea and spinach casserole in a cute restaurant without forking out the big bucks, but we weren't particularly impressed. At least the beer is very refreshing and super cheap!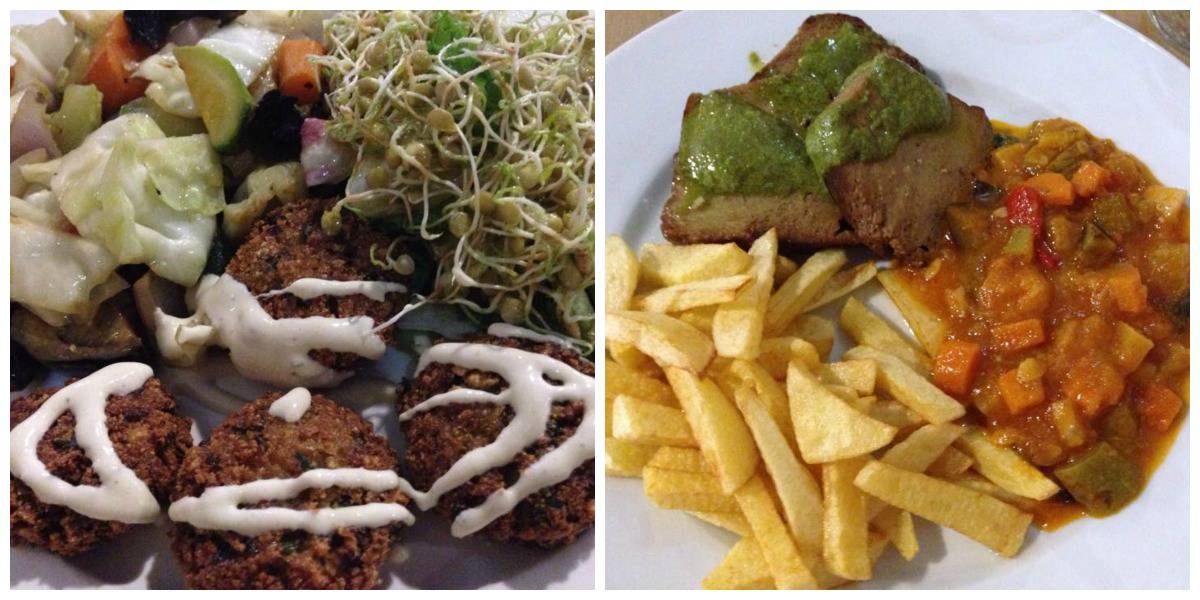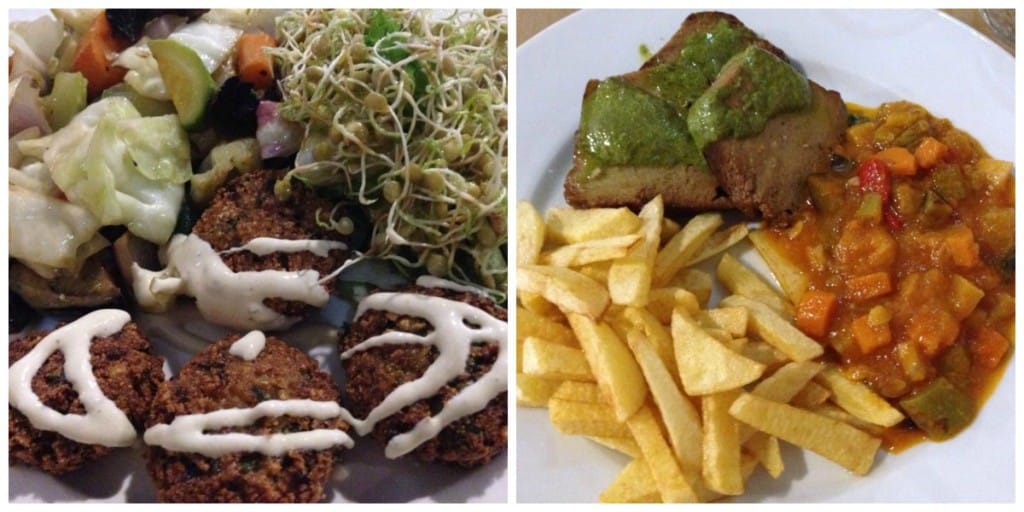 We tried a vegetarian restaurant, Bar Ecologico Gaia, which was good but not great. Still a better option than pretty much any other restaurant in town. The reviews are actually pretty positive on Happy Cow, our bible when it comes to finding veg restaurants abroad.
Flamenco
We were super excited to go see a flamenco show! Well, I was at least. But despite our best efforts, we were just too exhausted from the trip to go out. We found a tiny restaurant and gulped down cheap (and, once again, very oily) garlic noodles before calling it a night.
But know that you don't have to pay lots of money to experience a typical evening. Many bars offer free flamenco shows when you buy a drink.
Have you ever been to Seville? What are your favourite spots!?