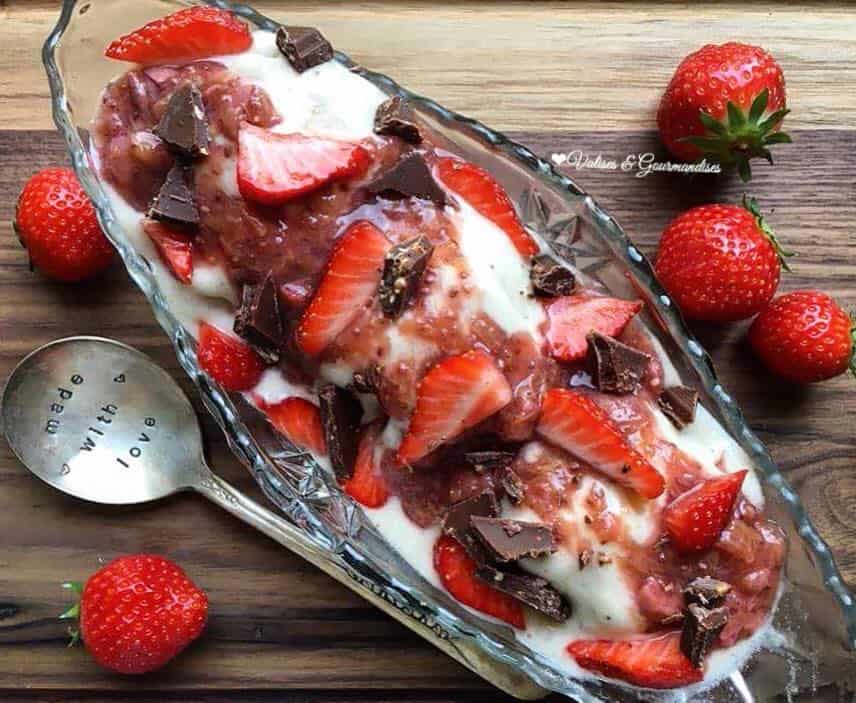 Guys, there's only a few weeks left to rhubarb season. I know! It's so short!! Make sure to freeze some to last you throughout the summer! But before it does end, let me share this decadent yet healthy ice cream parfait with you.
This recipe is actually a yummy mix between two recipes that I've already shared on the blog: my basic 5-minute banana ice cream, aka nice cream, topped with my rhubarb & date compote, both free of refined sugar or other nasty stuff you would find in a typical sundae from an ice cream parlour. To see those recipes, just click on the pictures below.
To make it more interesting, I also added some vegan chocolate pieces and fresh strawberries on top, but you can eat it as is or let your imagination run wild. You da boss. Anyway you choose to serve it, I'm sure you'll love it. Enjoy!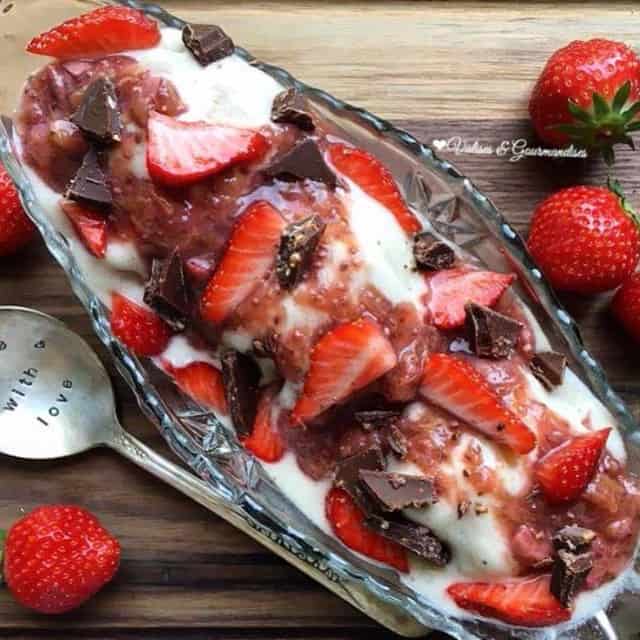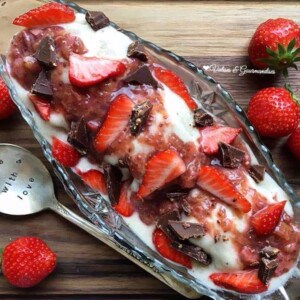 Sugar-free nice cream & rhubarb parfait
Banana ice cream and rhubarb compote make for a perfect ice cream parfait that will satisfy all your cravings.
Ingredients
Toppings of your choice: fruits

nuts, dairy-free chocolate
Instructions
Start by making the rhubarb compote, and let cool completely, or enough to handle.

Once your compote is ready to use, make your banana ice cream using a

high-speed blender

or a good food processor.

For a thicker parfait, freeze your nice cream for at least an hour before assembling your parfait. I prefer a softer serve and eat it right away.
**This article may contain affiliate links, which means that I will receive a small commission if you purchase a product through them. The price remains the same for you, but this way you are helping me maintaining the blog and providing you more interesting content! :)