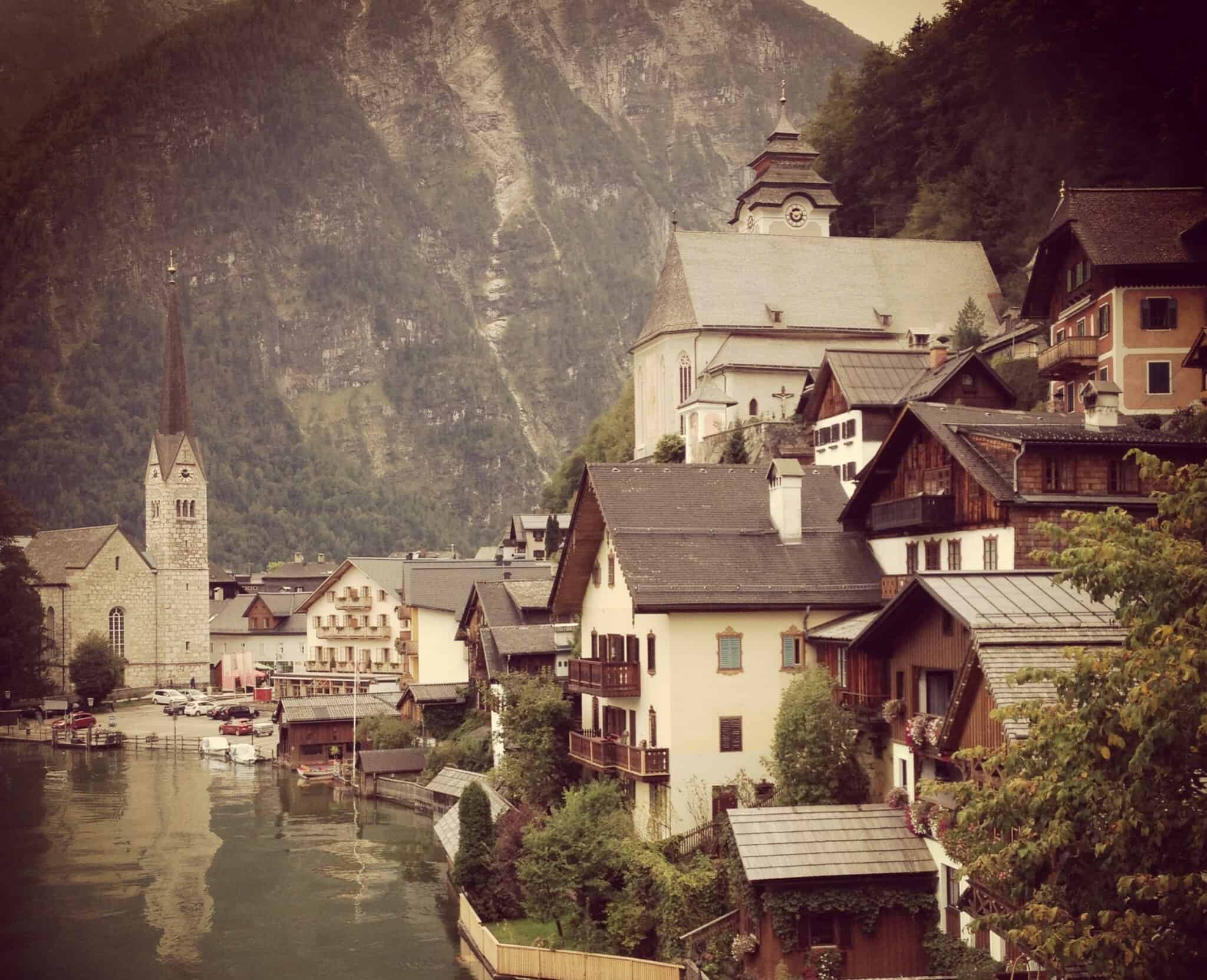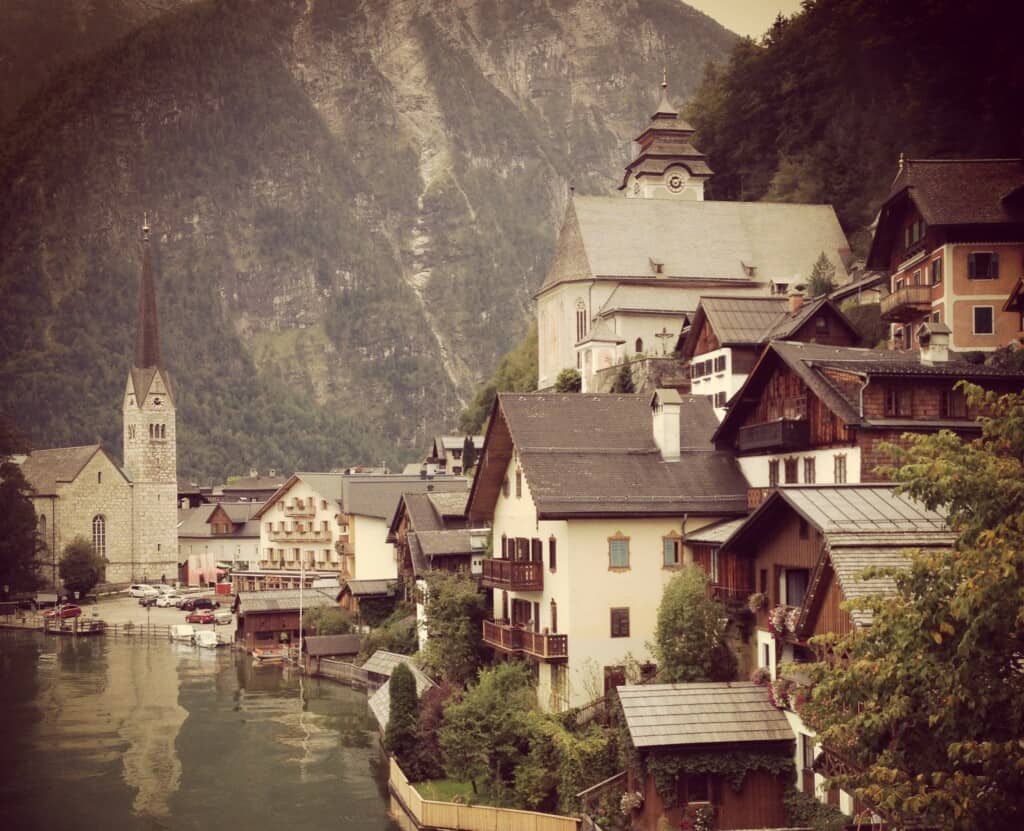 The first time I went to Europe, I wanted to see as many countries as I could, ideally without too much commuting time. Looking back, I wish I had spent more days in Munich, since our two days there were dedicated to drinking beer and singing songs at the Oktoberfest. Although it was so much fun that I'm going again this year, I'm positive Munich has much more to offer.
Still, I'm extremely happy I traded those days in Germany to visit one of the prettiest villages in all of Europe. Hallstatt's breathtaking views really stole my heart and I can't wait to visit Austria extensively and see the Alps again.
My friends and I were looking for a nice place to visit not too far from Munich. While doing some research, I stumbled upon a tiny Austrian village and the pictures I saw immediately charmed me.
Only 2.5 hours by car or 4 hours by train from Munich, and a short 1-hour drive from Salzburg, Hallstatt is considered to be the oldest still inhabited settlement in Europe, dating back to about 7000 BC. Talk about old school!
This UNESCO World Heritage site is so spectacular that the Chinese decided they wanted their own and built an exact to-scale replica in the southern province of Guangdong. No way? Yes way… Although many people were outraged at first, this replica apparently yielded a touristic boom for Hallstatt because people want to see the real thing.
Anyhow, we took three trains to get from Munich to Obertraun, located on the other side of lake Hallstatt, where we had rented a very spacious cabin with two bedrooms, three bathrooms, a fireplace, complete kitchen, etc. I spent one of the best nights ever in the comfy bed and the peaceful silence (I'm a light sleeper). In Obertraun, we visited the amazing prehistorical Dachsteinhöhle ice cave.
From Obertraun, the quickest way to get to Hallstatt is the ferry that crosses the lake a few times a day. For someone like me who doesn't often go boat riding, it was a nice activity in and of itself.
Make sure to ask for the schedule because you might find yourself stuck in Hallstatt after the last ferry has left. If it happens, a beautiful one-hour walk around the lake will bring you back to Obertraun. Not so bad I'd say!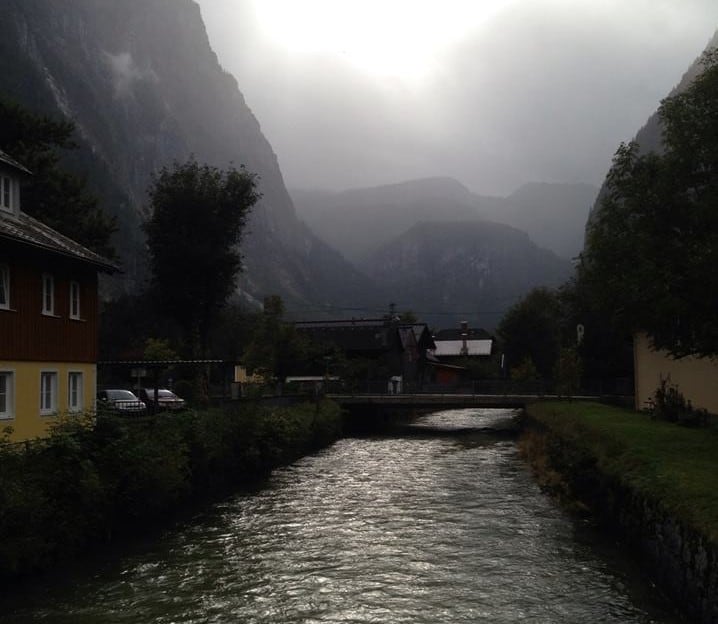 In Hallstatt, you can visit the salt mines and the Beinhaus, an ossuary containing hundreds of painted skulls, but we decided to simply spend the day walking around town and exploring its tiny stores, churches and its beautiful cemetery, all overlooking the lake.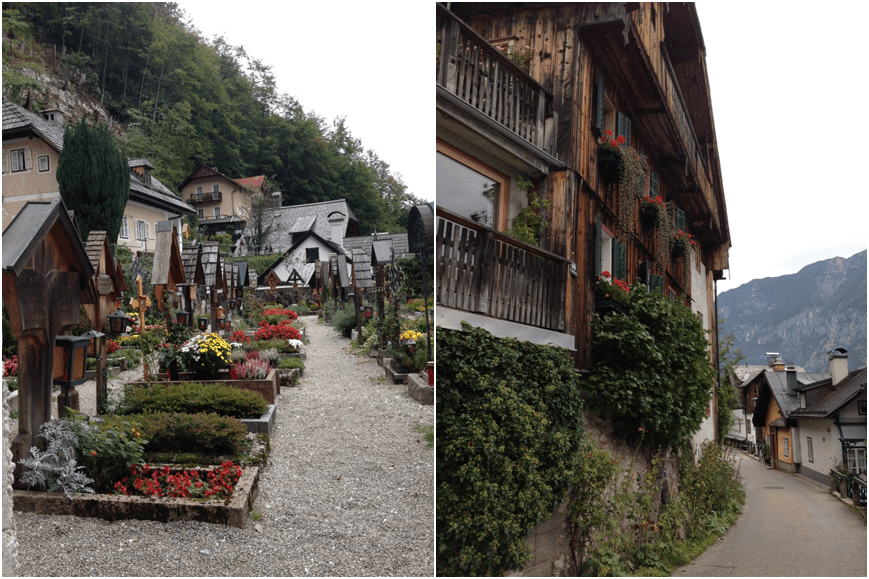 Food-wise, we experienced some of the local specialties, like an apple strudel, which I couldn't eat without thinking of that scene in Inglorious Bastards. I also tried a delicious garlic cream soup, that I still tasted two days later… I'd do it all over again.
While we ate on the terrace beside the lake, some swans were eyeballing our food. I like to think of them as the Austrian equivalent of seagulls. So fancy!
I have to mention how nice and friendly the people were. I couldn't speak German at the time, but authentic smiles can overcome any language barrier.
Anecdotally, Martin was offered a free beer glass at one of the souvenir shops. It was the last one but it had a tiny scratch, so the lady said he could have it as a gift, no strings attached. He was so thankful that he bought some souvenirs for his brother and sisters in return.
Because Hallstatt is such a tiny place and we were on a tight schedule, I thought one full day would be enough. I thought wrong. We reluctantly left the next morning after breakfast, promising ourselves that we would come back one day for a proper stay.
We didn't dwell on our sadness for too long though. Next stop: Oktoberfest! :)