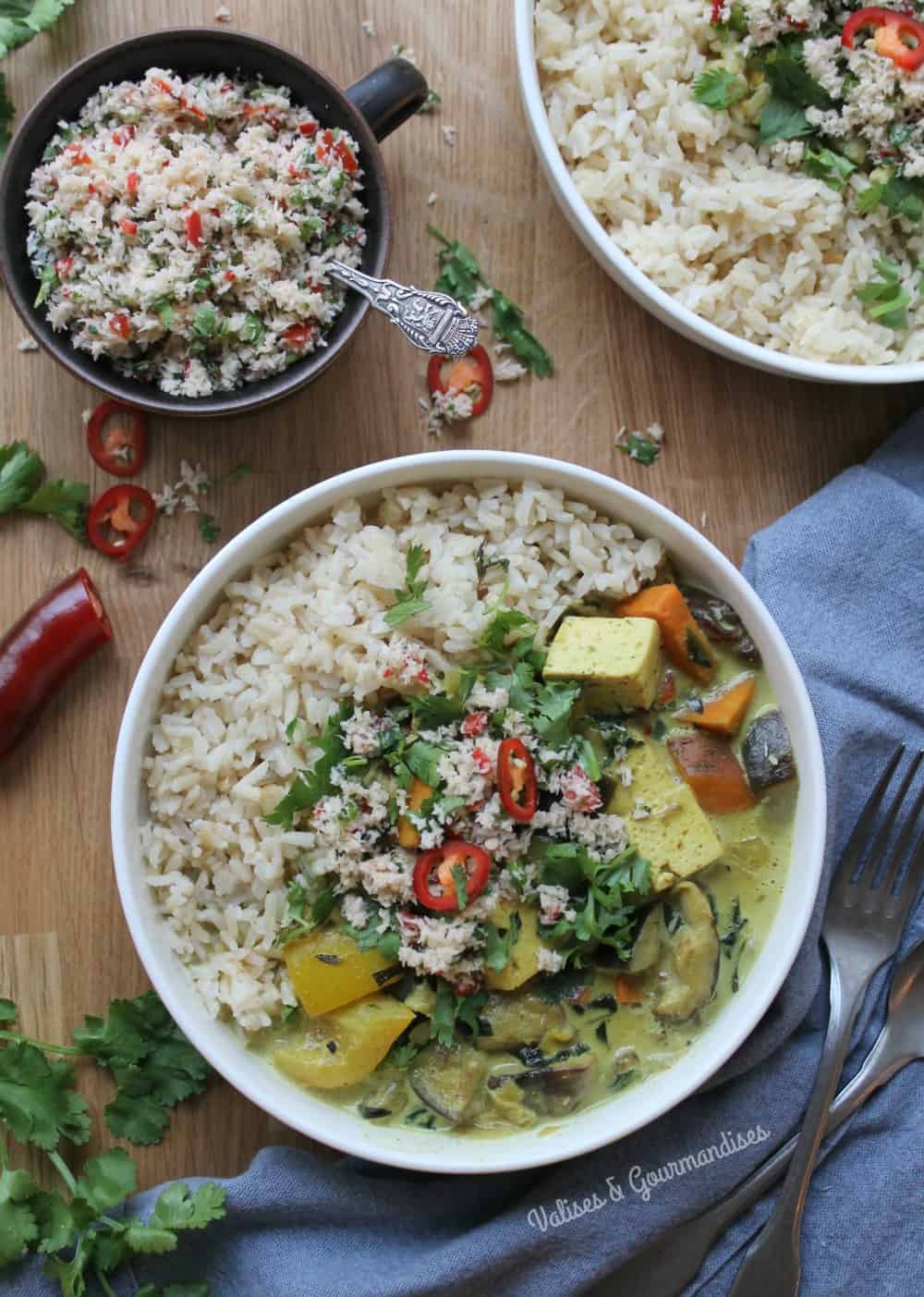 Are you up for the most creamy dreamy recipe? Then you'll want to give this scrumptious vegan korma a try.
Martin and I have been obsessed with it lately and have been making it weekly. We're in awe before the velvety coconut sauce and the delicious pieces of tender vegetables. And monsieur likes to steal all the tofu paneer from the pan behind my back. He can't be trusted that one.
Given all this, it was the obvious choice for our big Saturday cooking session during our weekend in the Netherlands, where we visited my foodie friend Odile who left Québec to live in Rotterdam for a year with her boyfriend and her two cats!
If you don't know her yet, check out her Instagram for some serious inspiration!
To make our meal even more interesting we also made a spicy coconut sambal, a side dish/topping we ate everyday during our honeymoon in Sri Lanka and even learnt how to make in the cooking class we took there.
Should I dedicate a post to all the amazing curry recipes we made that night? Let me know in the comments!
This vegan korma recipe is extremely easy and can be customized to your preference. I like to use zucchini, eggplants, mushrooms and bell peppers, but go ahead and use whatever veggie you like. That night we actually added some sweet potato, which I didn't include in the recipe. I sense cauliflower would be awesome too!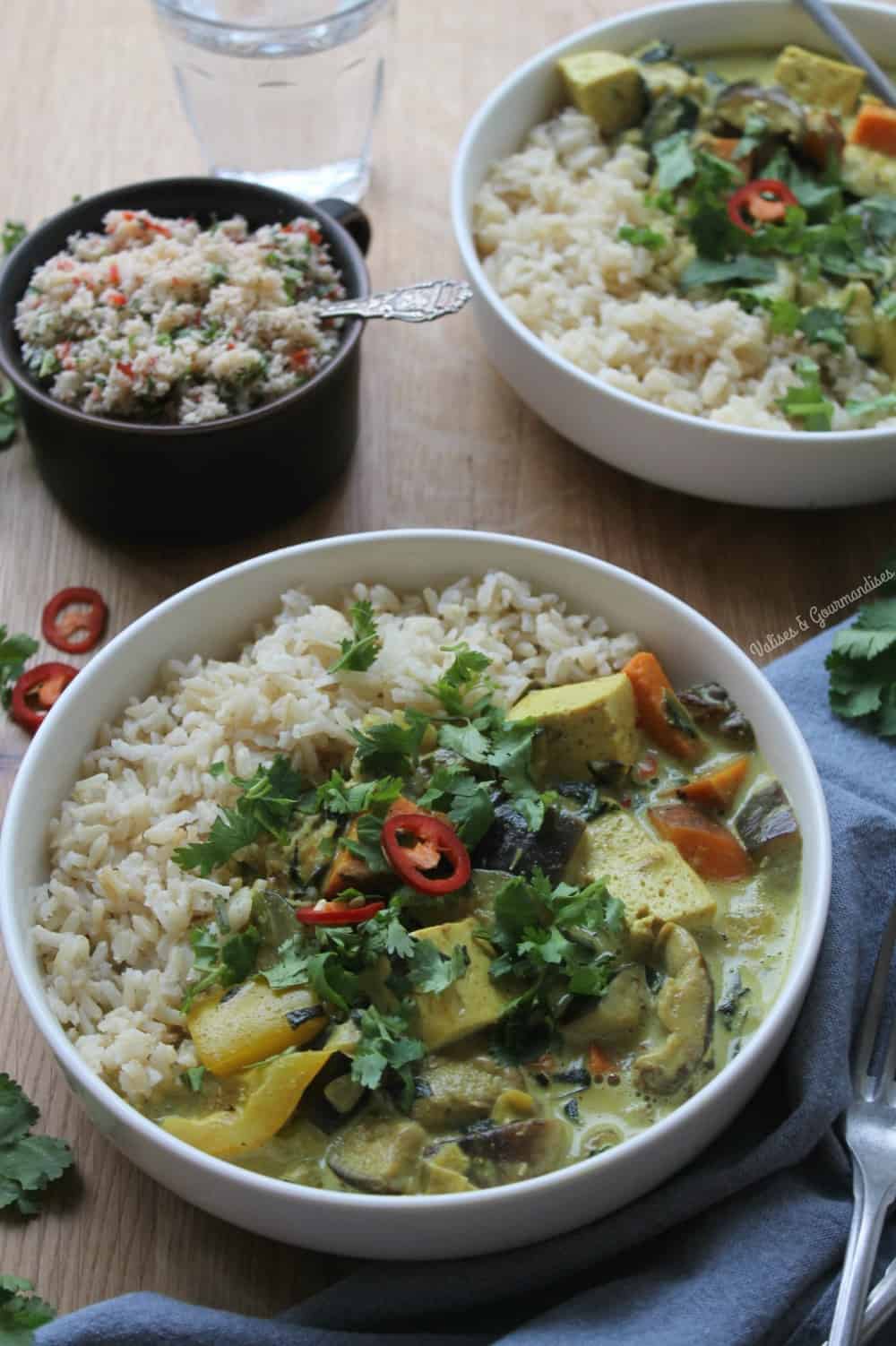 I also like to add this new lacto fermented tofu from Taifun, a German brand that's distributed in some other European countries. It's so so good! But if you can't find it you could simply use plain tofu and soak it in some salty water for a half hour. Or even chickpeas.
Before I get to the recipe though, I thought it'd be fun to tell you a little bit about Rotterdam, since I won't be writing a travel post about it.
The best vegan cookies are in Rotterdam
After seeing so many of Odile's cookie pictures from Lof der Zoetheid, I demanded to try them. So we pretty much bought the entire café's supply and enjoyed the cookies until the last crumb. They are seriously addictive and I'm looking forward to Odile's visit to Hanover for my next delivery!
The café also offers a vegan high-tea, so if you plan on going on a weekend, make sure to book it in advance!
Lof der Zoetheid Noordplein 1, 3035 EA Rotterdam, 0623290180
Tulip extravaganza at the Keukenhof gardens
It's no secret that Martin and I have been dreaming of a bicycle trip through the Netherlands to see the tulips for quite some time now. But life being what it is, we've never been able to bring our plan to fruition.
So we made our trip to Rotterdam coincide with the peak of tulip season to be able to witness them in all their splendor at Keukenhof, the supposedly largest spring garden in the world.
I could try to describe how beautiful it is, but I'll let the pictures do the talking.
Keukenhof Stationsweg 166A, 2161 AM Lisse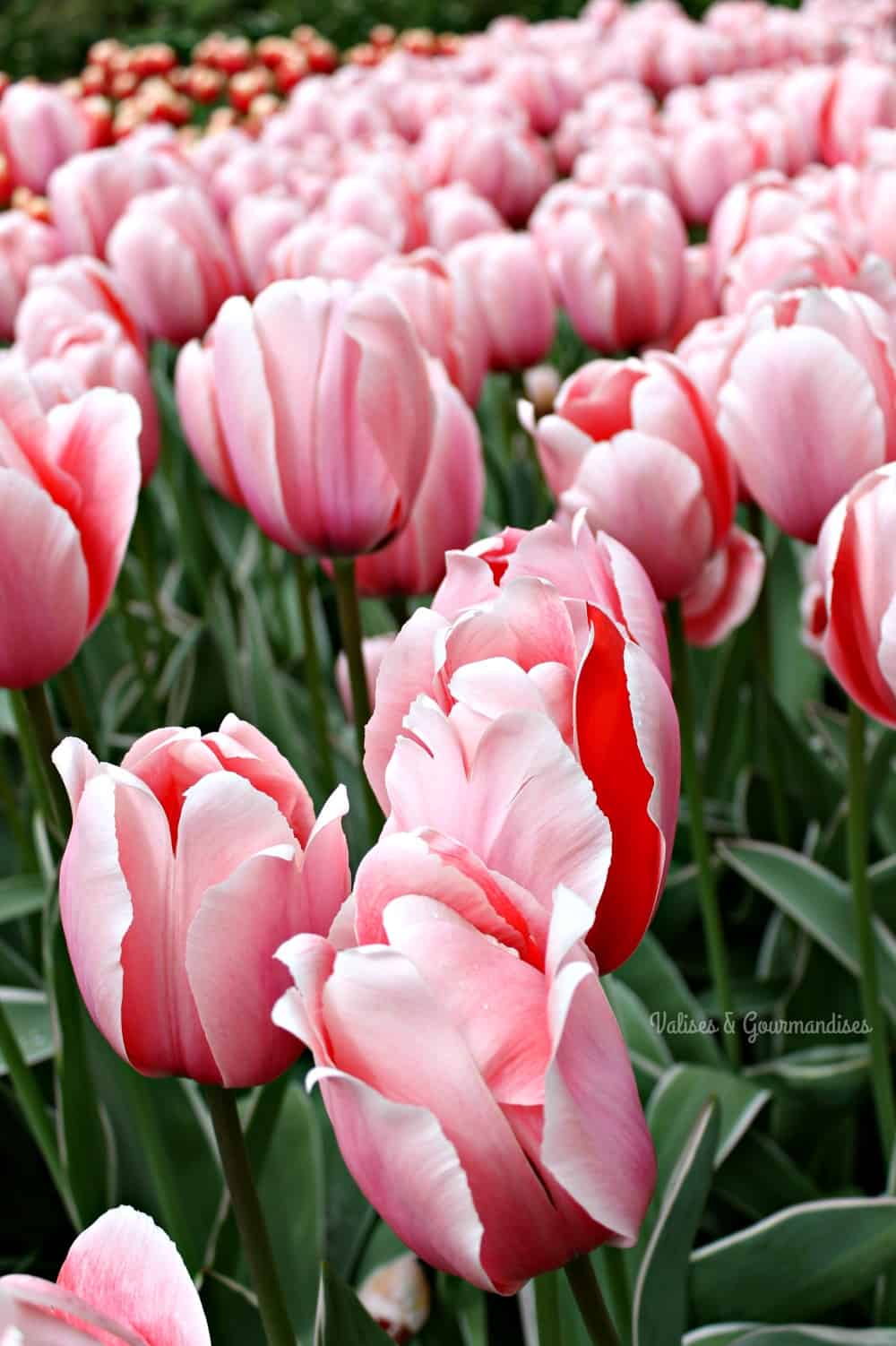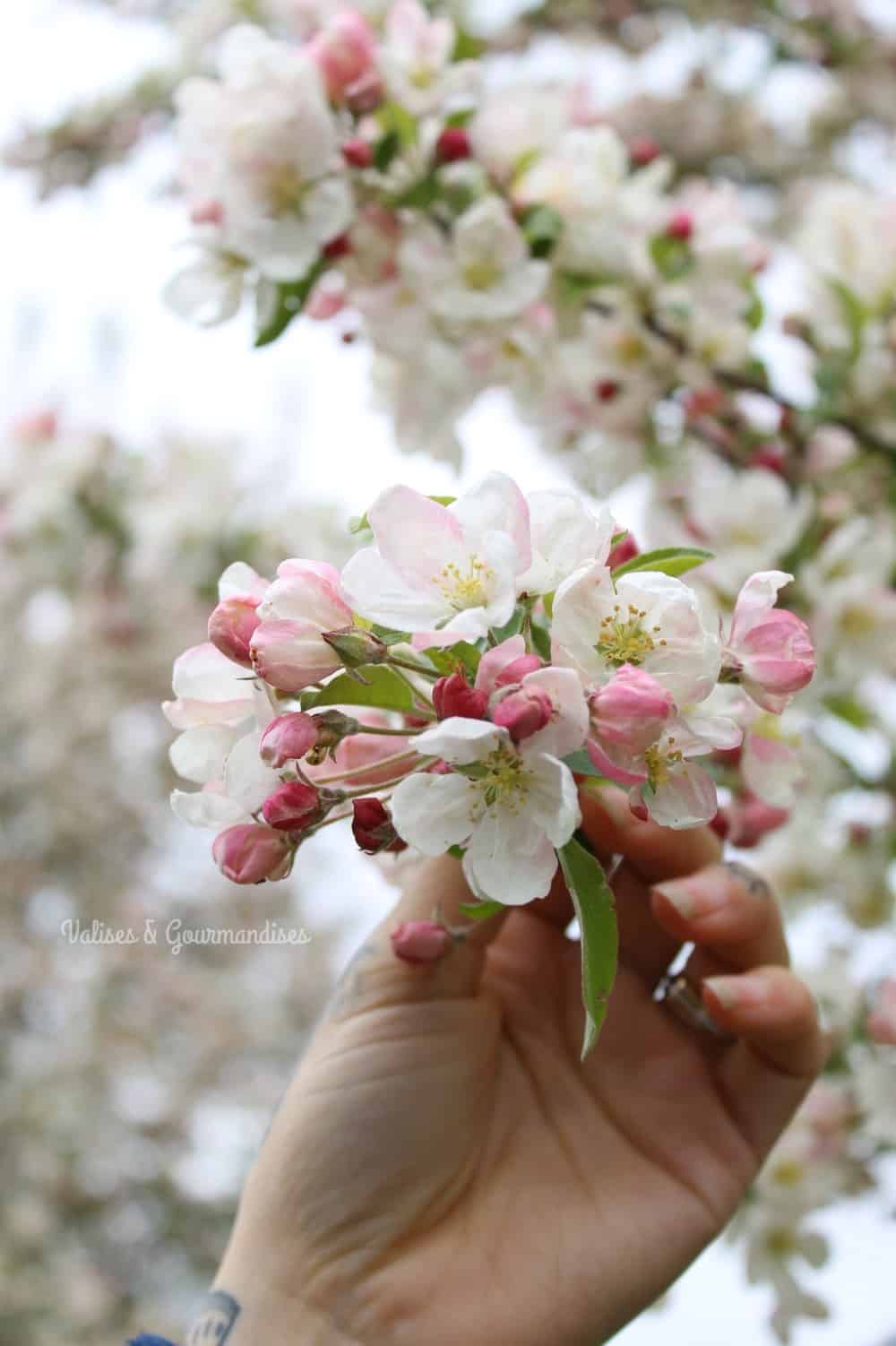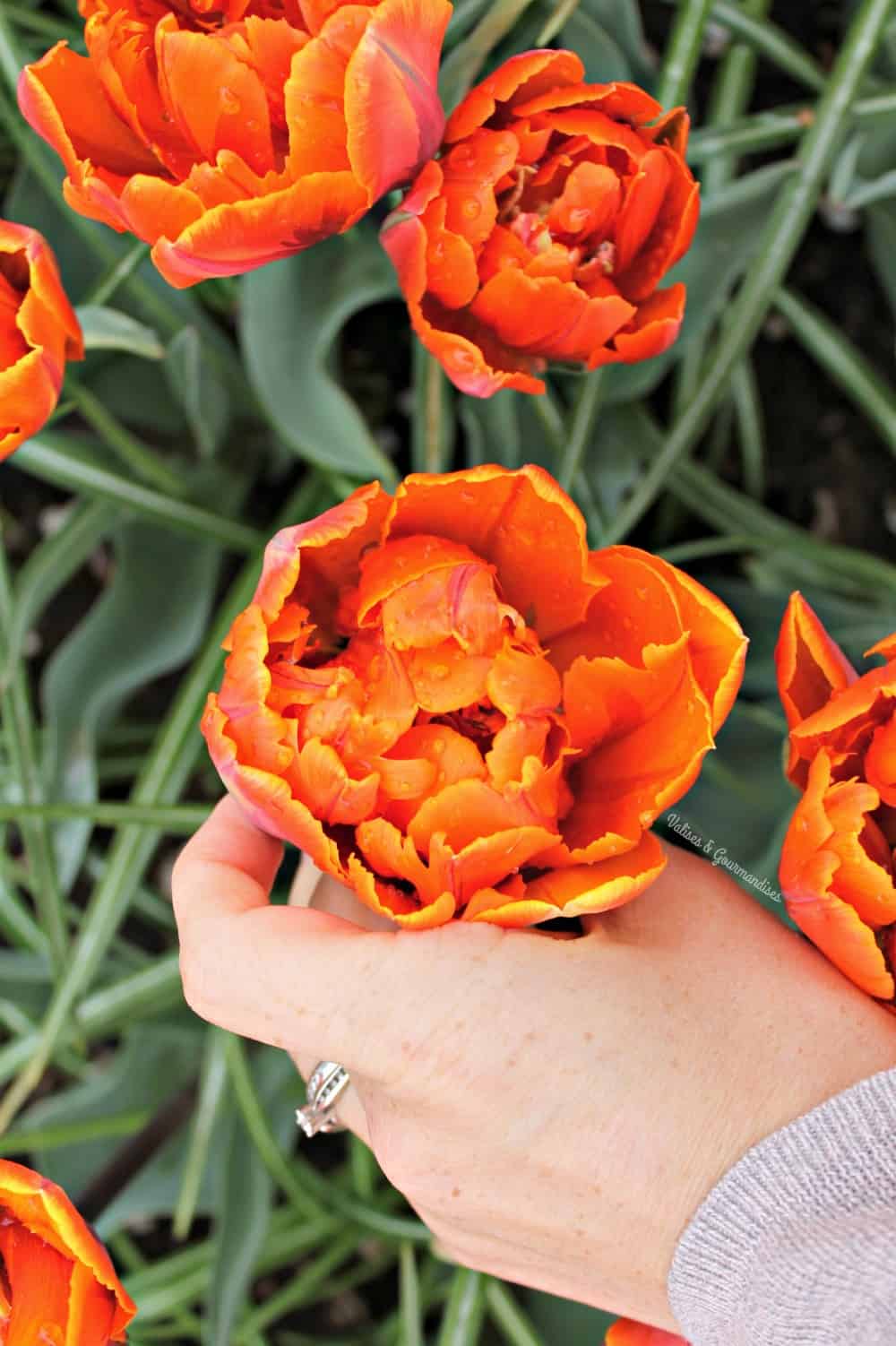 Spirit, a vegan-friendly buffet
We also had lunch at Spirit, a vegetarian buffet with lots of vegan options located right beside an organic supermarket. The food was truly delicious but fairly pricy if you consider that my plate ended up costing 17 euros!
Spirit Mariniersweg 9, 3011 NB Rotterdam, +31 (0)10 411 63 56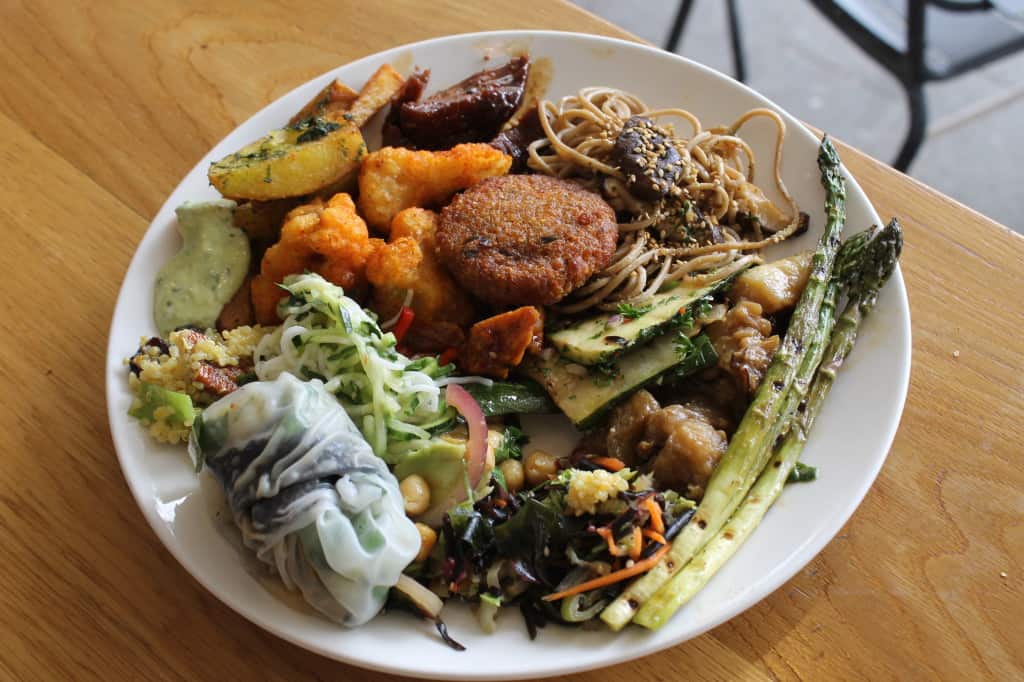 Have you ever been to Rotterdam?
If you try this recipe, make sure to snap a picture and share it on Instagram or Facebook using the hashtag #valisesetgourmandises. I wanna see your creations! And don't forget to leave a comment below :)
So without further ado, let's get to the vegan korma and spicy coconut sambal recipe!
Pin this recipe for later: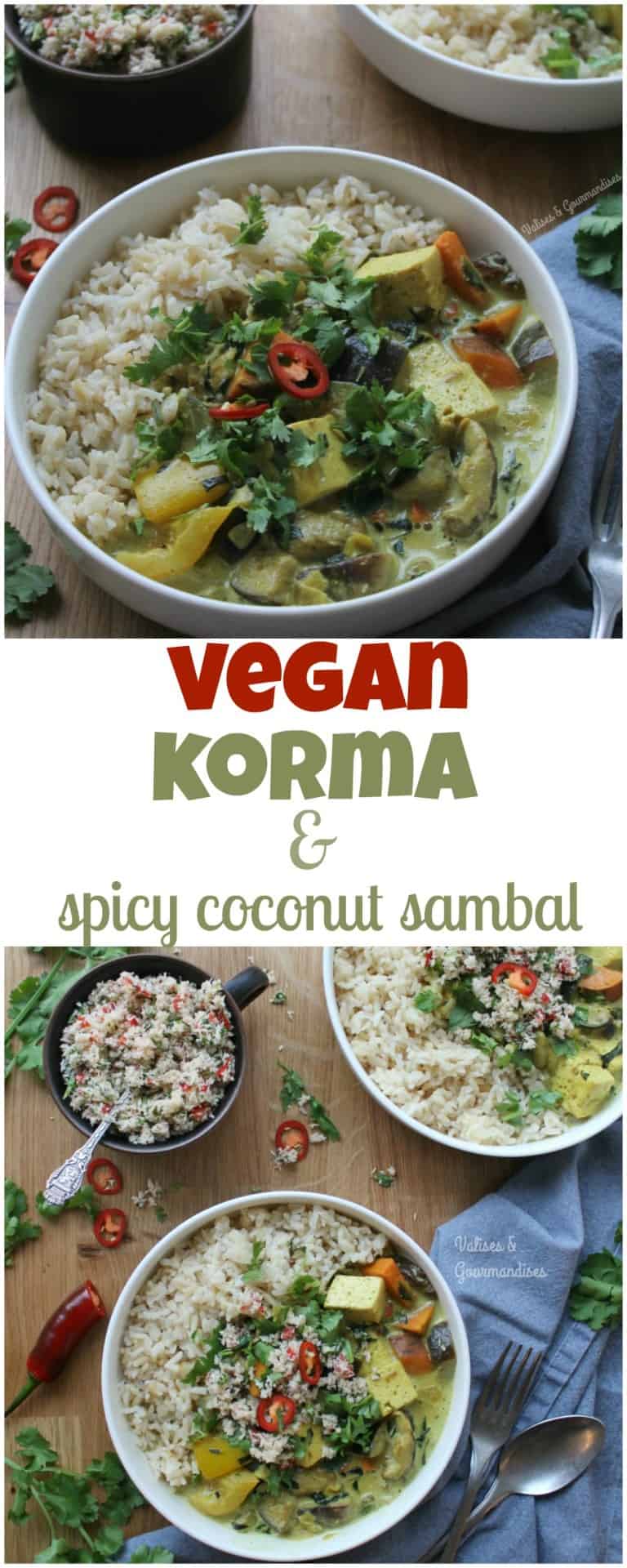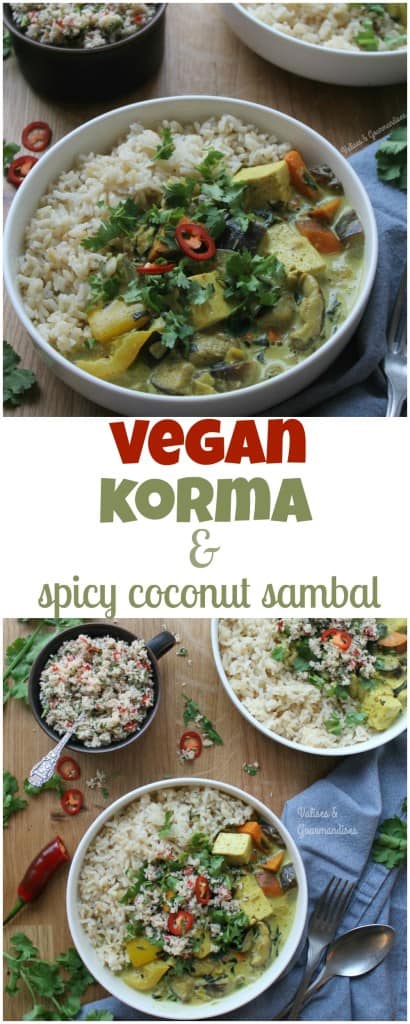 If you try this recipe, make sure to snap a picture and share it on Instagram or Facebook using the hashtag #valisesetgourmandises. I wanna see your creations! And don't forget to leave a comment below :)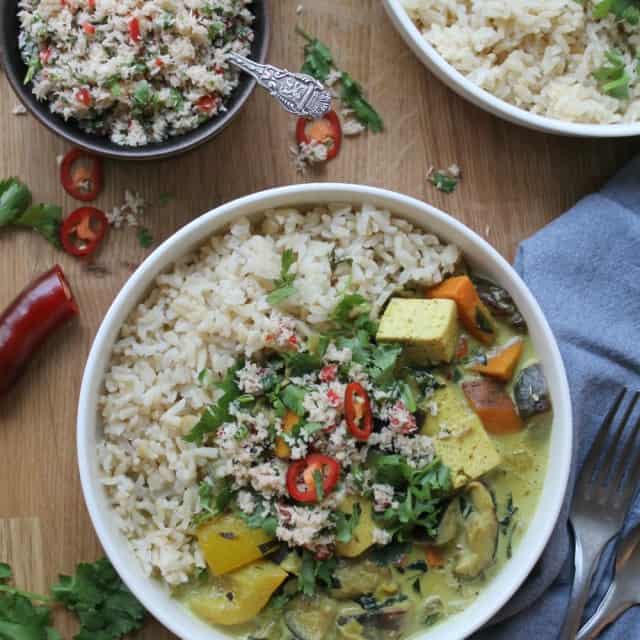 Creamy vegan korma with tofu paneer
Are you looking for a comforting Indian-inspired dish? One that's not gonna set your mouth on fire and will instead wrap your tongue in a velvety coconut sauce? Then korma's the perfect dish for you.
Ingredients
1

tablespoon

coconut oil

1

onion

minced

4

cloves

of garlic

minced

1

tablespoon

fresh ginger

minced

1

chili pepper

minced (optional, if you want some heat)

1

tablespoon

curry powder

1 ½

teaspoon

garam masala

½

teaspoon

ground cumin

½

teaspoon

ground coriander

½

teaspoon

turmeric

1

small aubergine/eggplant

in large cubes

1

medium courgette/zucchini

in large pieces

1

small bell pepper

cut in large pieces

8

shitake mushrooms

halved

400

g

lacto fermented tofu

cubed (see notes)

¼

cup

raisins

¼

cup

cashew nuts

400

ml

full-fat coconut milk

one 14oz can

Water or veggie broth as needed

Salt and pepper
Instructions
Start by softening the onion in the coconut oil on medium-high heat, in a large skillet. Add the garlic, the ginger and the chili pepper and cook 2 more minutes. Add the spices and roast for 1 minute, adding a bit of oil if necessary.

Add all the veggies and sauté for about 5 minutes. Add the tofu, the raisins, the cashews and the coconut milk and mix well. Bring to a gentle simmer, lower the heat and cook for 15-20 minutes, stirring often. Add some water or veggie broth if too thick.

The korma is ready when the vegetables are cooked through. Taste and adjust the spices, salt and pepper, along the way.

Serve over brown rice and top with spicy coconut sambal.
Notes
If you can't find lacto fermented tofu, you can simply marinate plain tofu in salty water and squeeze the excess water out before using.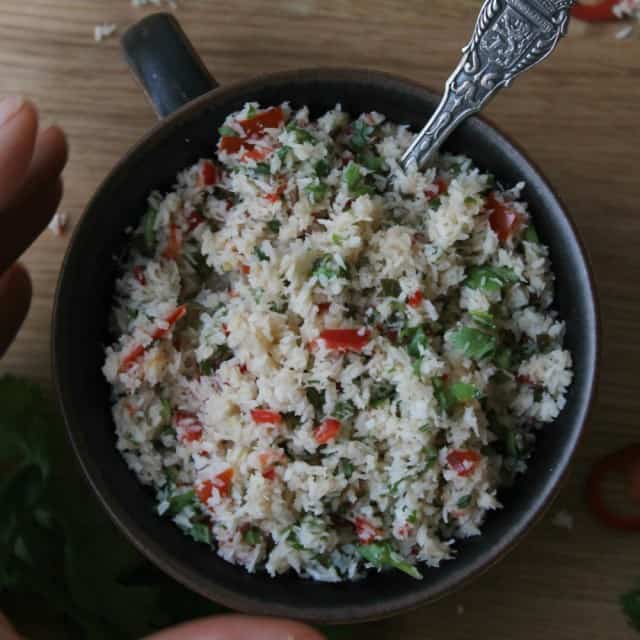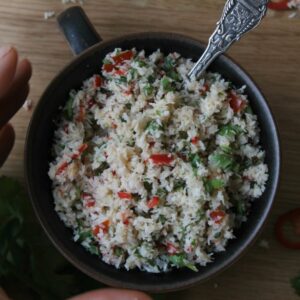 Spicy cilantro and coconut sambal
This Srilankan coconut sambal will bring a fresh and spicy touch to your favourite meals.
Ingredients
1

cup

organic desiccated coconut *see notes

Boiling water

¼

cup

red onion

minced

2-3

garlic cloves

crushed

1

tablespoon

fresh ginger

minced

1

chili pepper

coarsely chopped

A bunch of coriander

coarsely chopped

Mint leaves

to taste

4

cherry tomatoes

diced

Juice of 1 lime

Salt and pepper
Instructions
Put the coconut in a large bowl and add enough boiling water to cover. Set aside for 5 minutes.

Meanwhile, crush the chili pepper, garlic, ginger and herbs with a mortar and pestle.

Drain the coconut through a mesh sieve, keeping the coconuty water for later (add it to your korma). Press well to remove excess moisture.

In a large bowl, combine the coconut, the crushed mixture, the onion and the tomatoes. Add the lime juice. Taste and add salt and pepper. The sambal should be very spicy; you can add more chili or red chili powder to increase the heat.

Transfer to a serving bowl and enjoy over a korma, curry, salad or savoury pancakes.
Notes
Keeps a few days in the fridge.
*Srilankans use freshly grated coconut for this, since they grow everywhere. But if it is easier for you, simply rehydrate desiccated coconut for a similar result.
**Technically, all you really need is the coconut and the chili pepper. But adding other herbs and flavourings will make your sambal outstanding.