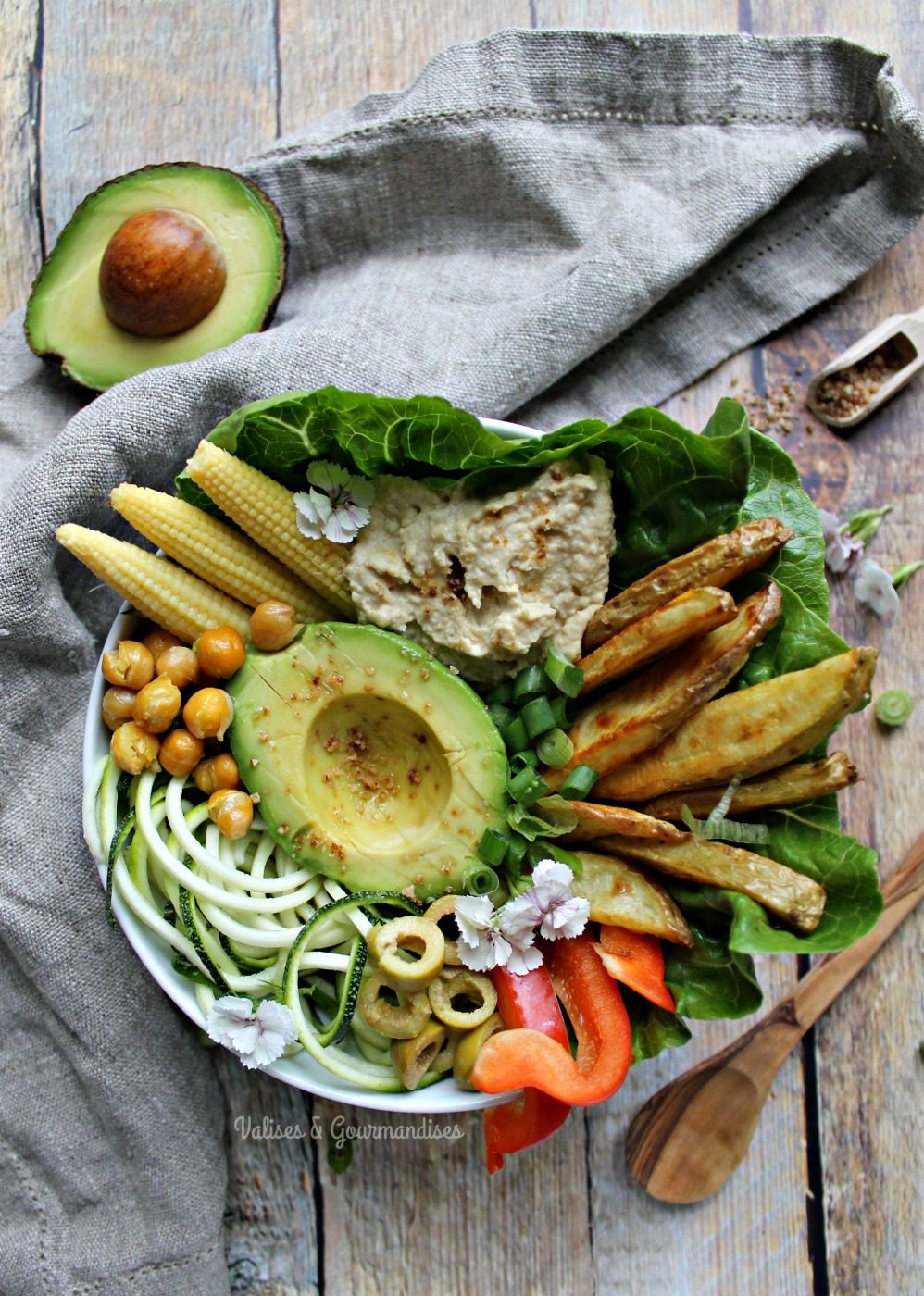 Considering how you guys loved my first Buddha Bowls, I can't believe it took me so long to publish another version of one of my favourite meals!
The first ones even made it all the way to #1 of my 10 most popular recipes of 2016. The pressure is on, but I hope you will like these two Buddha bowls, featuring potatoes and a quick homemade hummus, just as much as I do!
The three recipes from my previous post were very different from one another, the first featuring roasted sweet potato & beetroot, millet and a luscious tahini sauce, the second one with roasted tofu, kale, broccoli and a peanut sauce and the third with brown rice, fresh veggies and a homemade beetroot hummus.
Today's Buddha Bowls however are very similar. I wanted to show that you can play around with ingredients like potatoes and pickled veggies to create bowls you won't get tired of eating. That way you also eat up what's in your fridge without having to run to the grocery store every night.
As always, play around with your favourite ingredients. Cooked quinoa with a squeeze of lemon would be a great addition! You can also use store-bought hummus, of course. But it's really easy to make yourself and I like to give you more options :)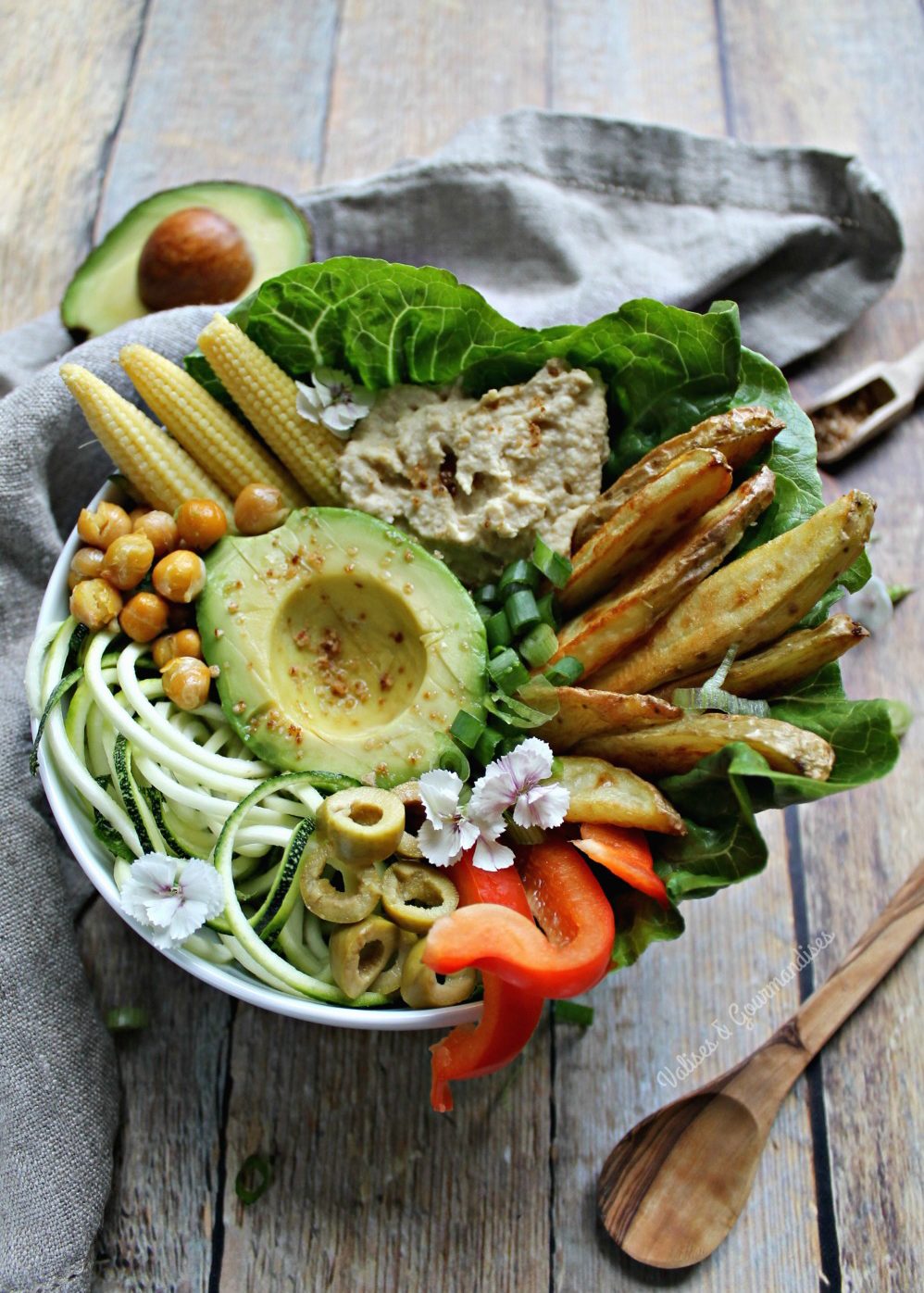 Did you notice my zucchini noodles? They are a fun twist on a rather boring vegetable and only take a few seconds to make with a magic kitchen tool: the spiralizer. You can find it in some stores, but if you want to get the most out of it and get great quality, I recommend the Paderno, which is the one I use: you can buy it online here (affiliate link).
There's also a fun project cooking up on Valises & Gourmandises which I hope you'll like. To make sure you don't miss out when I do announce it officially, don't forget to subscribe to the newsletter! I only send out emails whenever I publish a new recipe or travel post, so you don't have to worry about me flooding your inbox! :)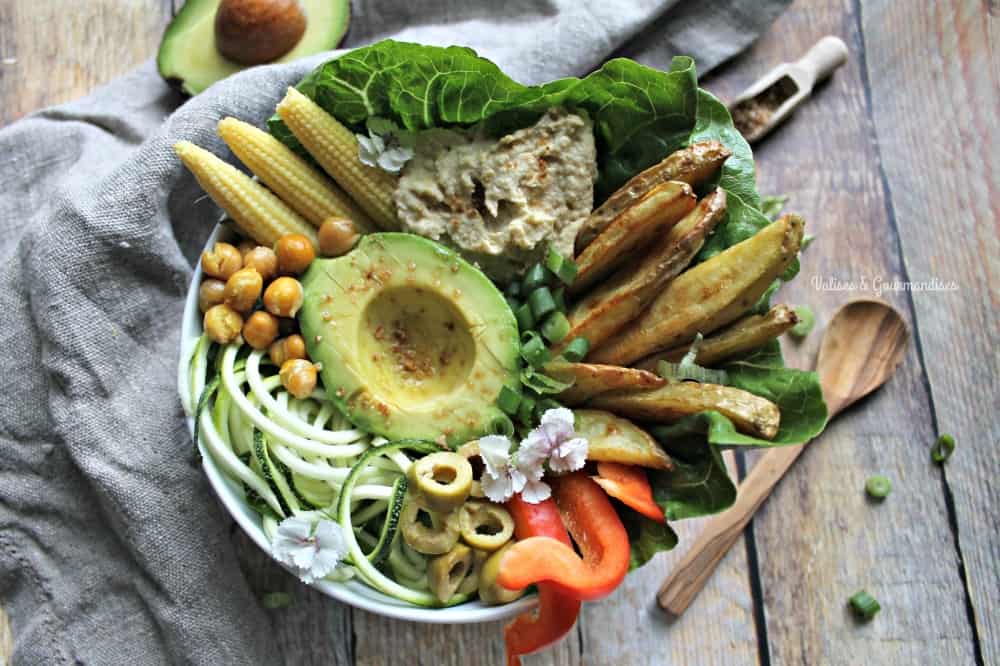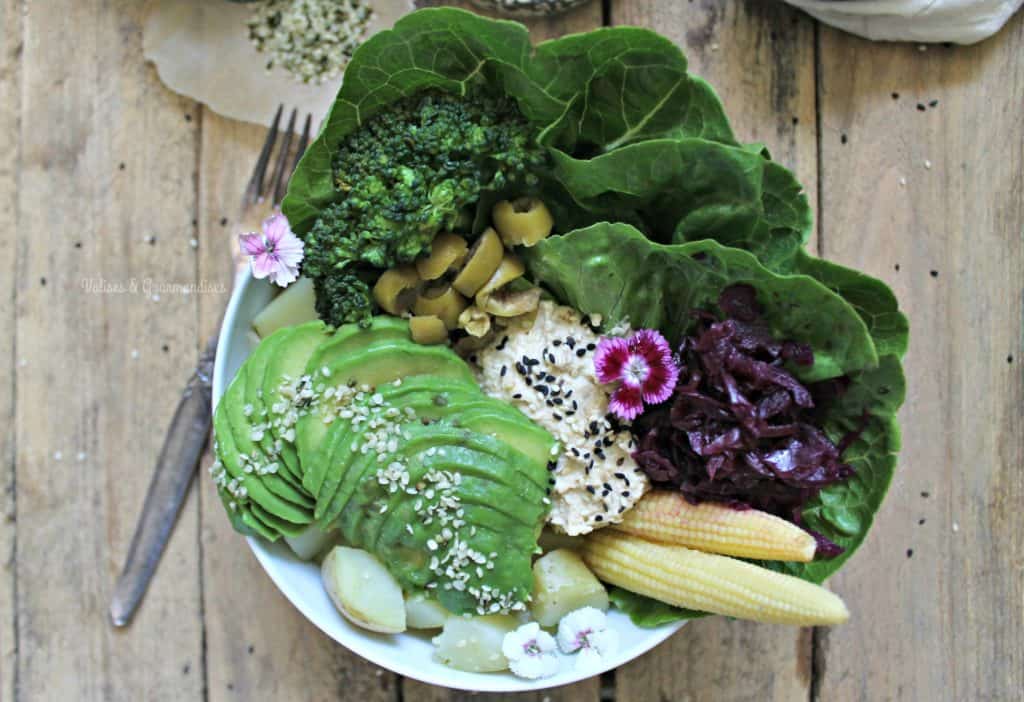 If you try this recipe, make sure to snap a picture and share it on Instagram or Facebook using the hashtag #valisesetgourmandises. I wanna see your creations! And don't forget to leave a comment below :)
Pin for later: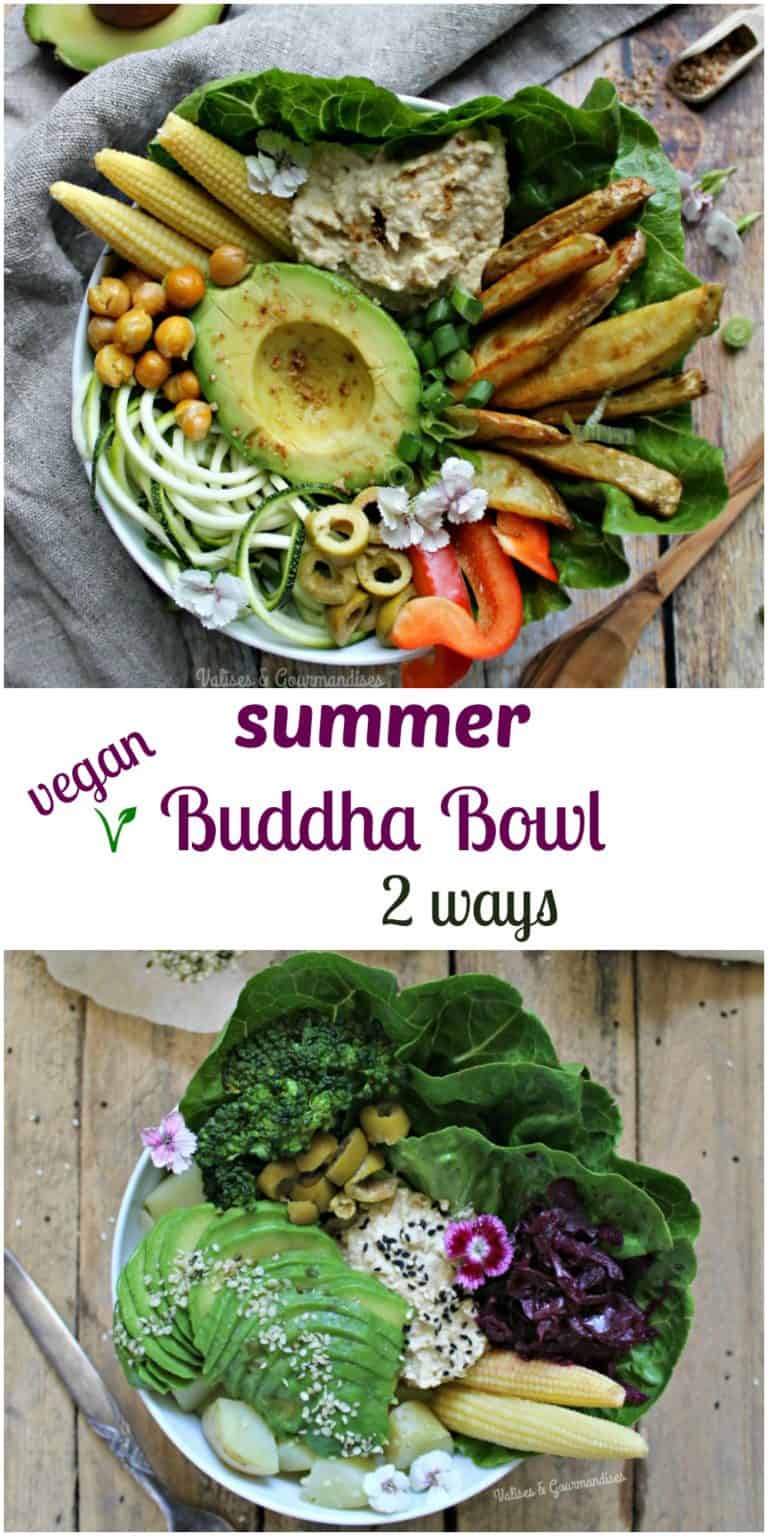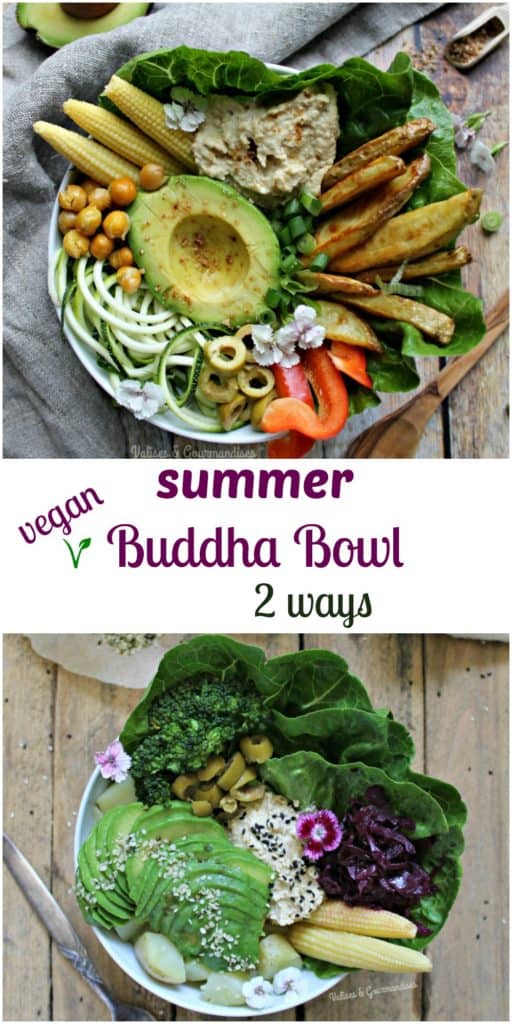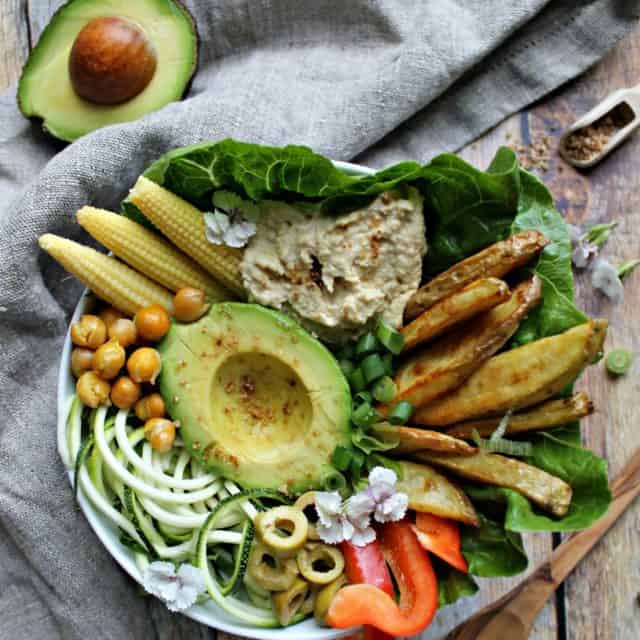 Summer Buddha Bowl with zoodles & baked fries
Buddha bowls are a healthy way to stock up on fresh vegetables and they pack a punch of flavour.
Ingredients
Romaine lettuce

Potatoes

1

small zucchini

Red bell pepper

1

small avocado

1

can chickpeas

Mini pickled corn

Olives

For the hummus

1/4

cup

tahini

1/4

cup

chickpea brine

2

tablespoons

freshly squeezed lemon juice

1

small garlic clove

1/4

teaspoon

cumin

1/4

teaspoon

sea salt

1

tablespoon

olive oil
Instructions
Preheat the oven to 400F (200C). Wash and dry the potatoes and cut lengthwise. In a large bowl, mix them with a drizzle of oil and some sea salt. Lay on a cooking sheet lined with a silicone mat and bake for about 20 minutes, flipping them halfway through. At around 15 minutes, add a large handful of chickpeas, oiled and salted.

Meanwhile, prepare the hummus. Add the rest of the chickpeas to

a food processor

with 1/4 cup of the brine from the can (use organic chickpeas with no weird ingredients, mine only have water), tahini, garlic, lemon juice, cumin and sea salt. Purée well. Add 1 tablespoon extra virgin olive oil and a few tablespoons of water for a smoother consistency.

Use

a spiralizer

to turn your zucchini into zoodles or simply slice it thinly.

Once the potatoes and chickpeas are nice and golden, assemble your bowl, adding as much of everything as you like. I like to top my avocado with miso salt from Schwarzwald Miso (Germany).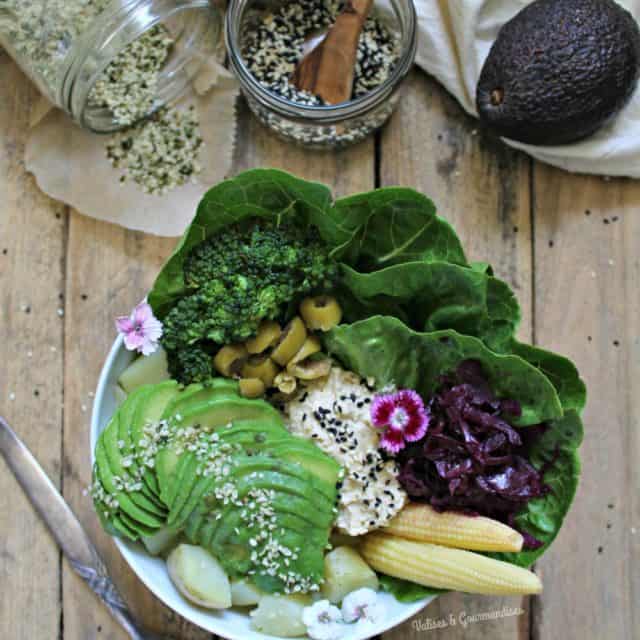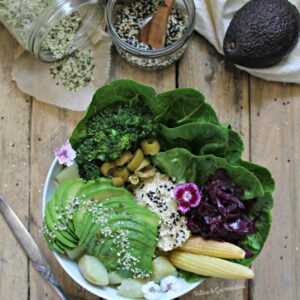 Summer Buddha Bowl with steamed veggies
Buddha bowls are not only a healthy way to stock up on fresh vegetables, but they also pack a punch of flavour. This recipe's just in time for summer!
Ingredients
Romaine lettuce

Potatoes

diced

Broccoli florets

Hummus

1

small avocado

Mini pickled corn

Olives

Red sauerkraut
Instructions
Steam the potatoes for about 10 minutes. After 5 minutes, add the broccoli florets (they take less time).

In a large bowl, add the lettuce leaves, the potatoes, the broccoli, the hummus, the sauerkraut, the olives and the pickled corn. Top with half of the avocado.

I like to sprinkle my potatoes with Herbamare, my hummus with roasted sesame seeds and my avocado with hemp seeds.

Enjoy!
Similar articles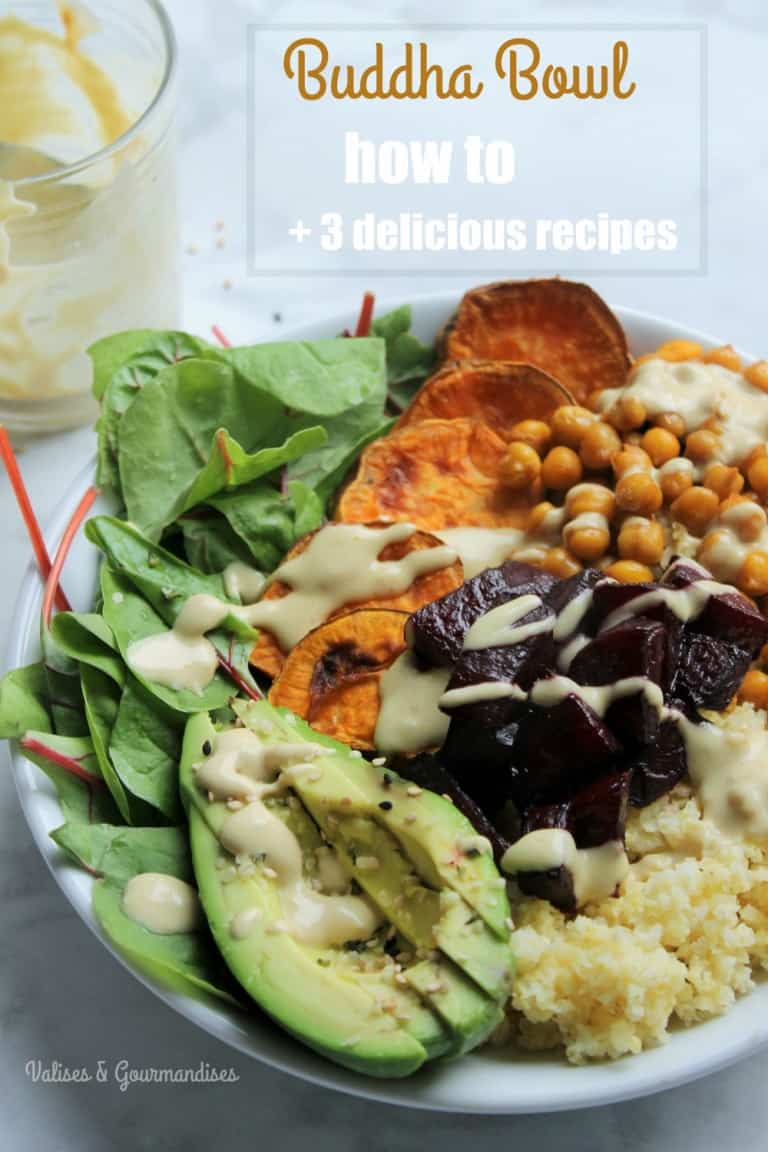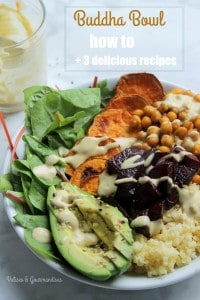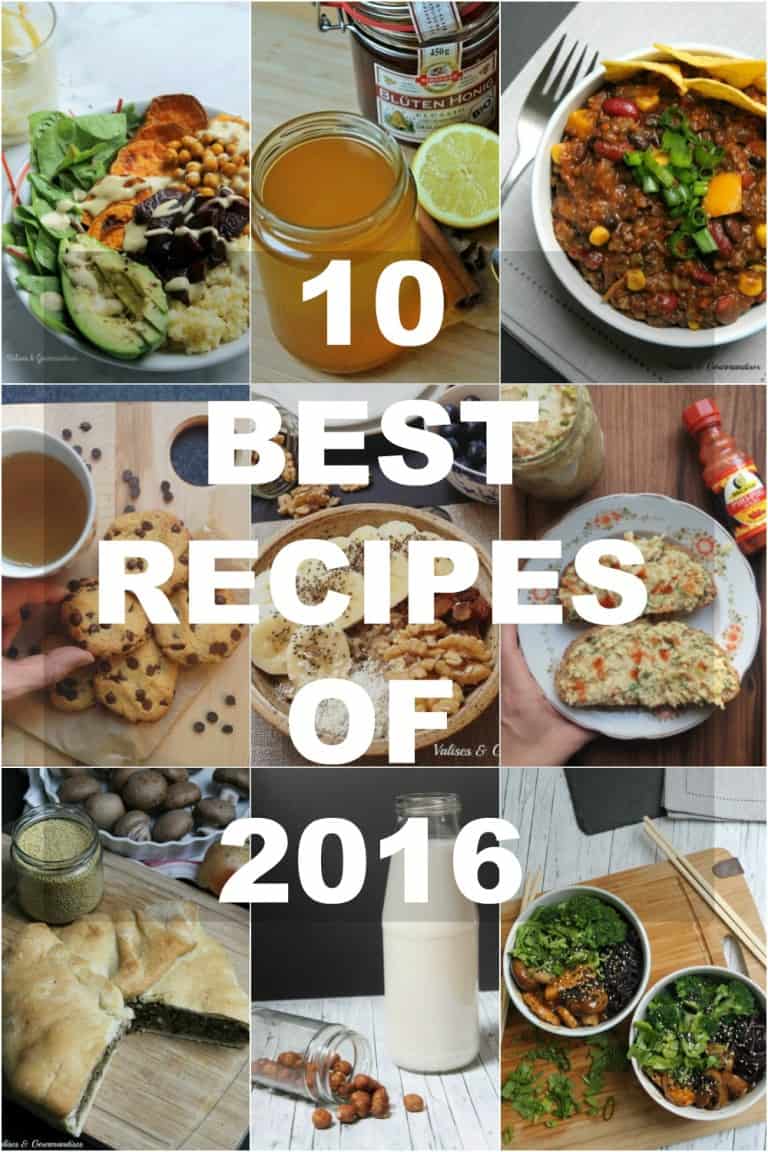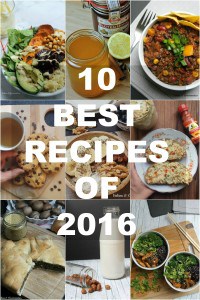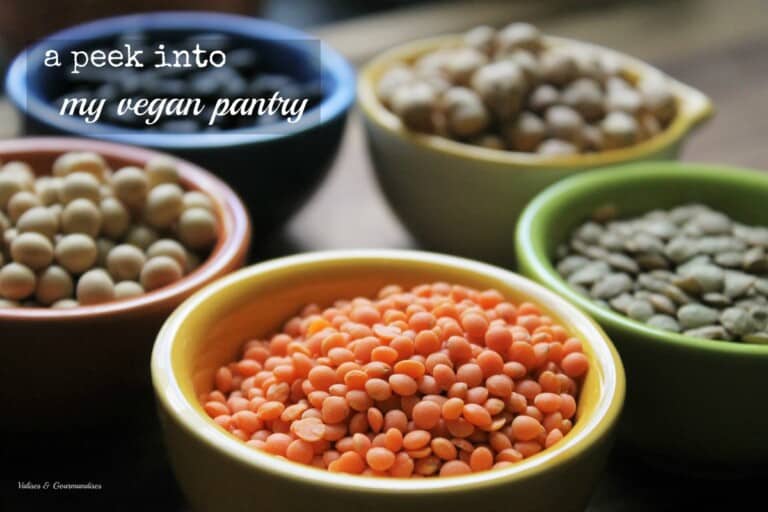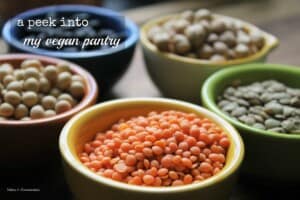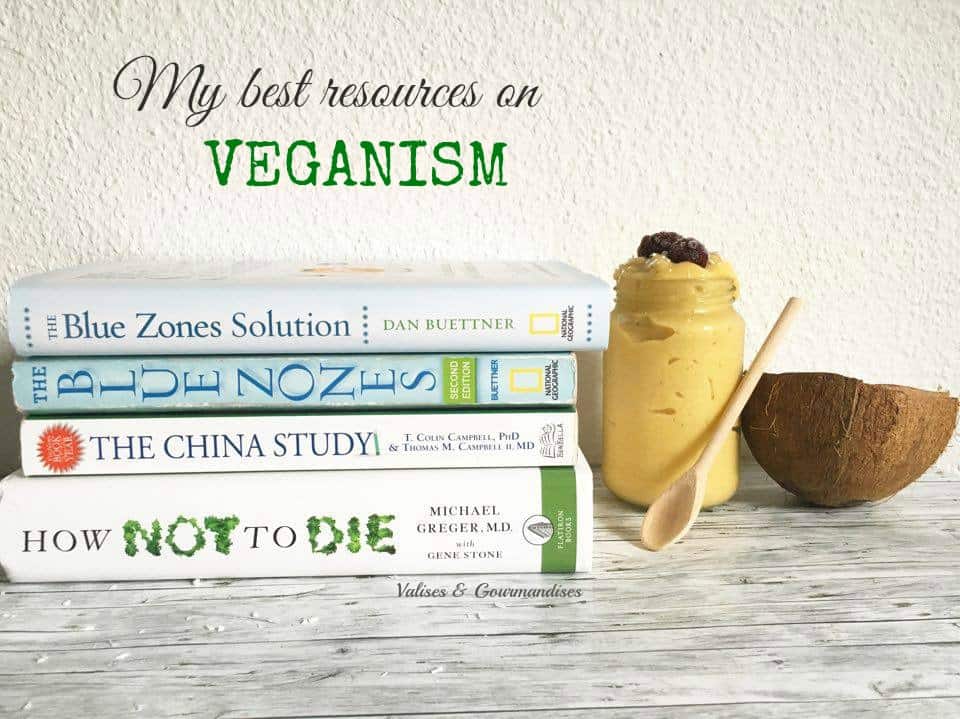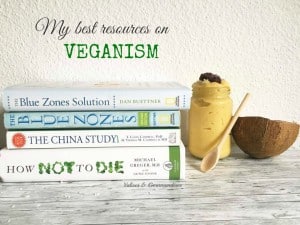 **This article may contain affiliate links, which means that I will receive a small commission if you purchase a product through them. The price remains the same for you, but this way you are helping me maintaining the blog and providing you more interesting content! :)