It's fall, and in Germany scrumptious-looking desserts and cakes are lurking at every street corner. Since we're trying to eat healthy, especially after a week of binging in Belgium (aaaah, the waffles, the fries and the beer!), I felt like concocting a comforting dessert that we could eat in our PJs without any remorse.
I didn't grow up eating rice pudding, and I honestly never had much interest in it, but Martin speaks so highly of the mythical rice pudding that his grandma used to make him as a child, that I recently started craving it. Lucette's cooking is no small matter!
Since grand-maman Lucette is currently pretty far in Saint-Lambert, it's my duty to uphold the tradition. But hey, I can't just take a recipe and make it like everyone else. I wanted a pudding not too sweet, on the healthy side, and vegan. If the two minutes it took Martin to devour an entire bowl is any indication, I'd say it's mission accomplished!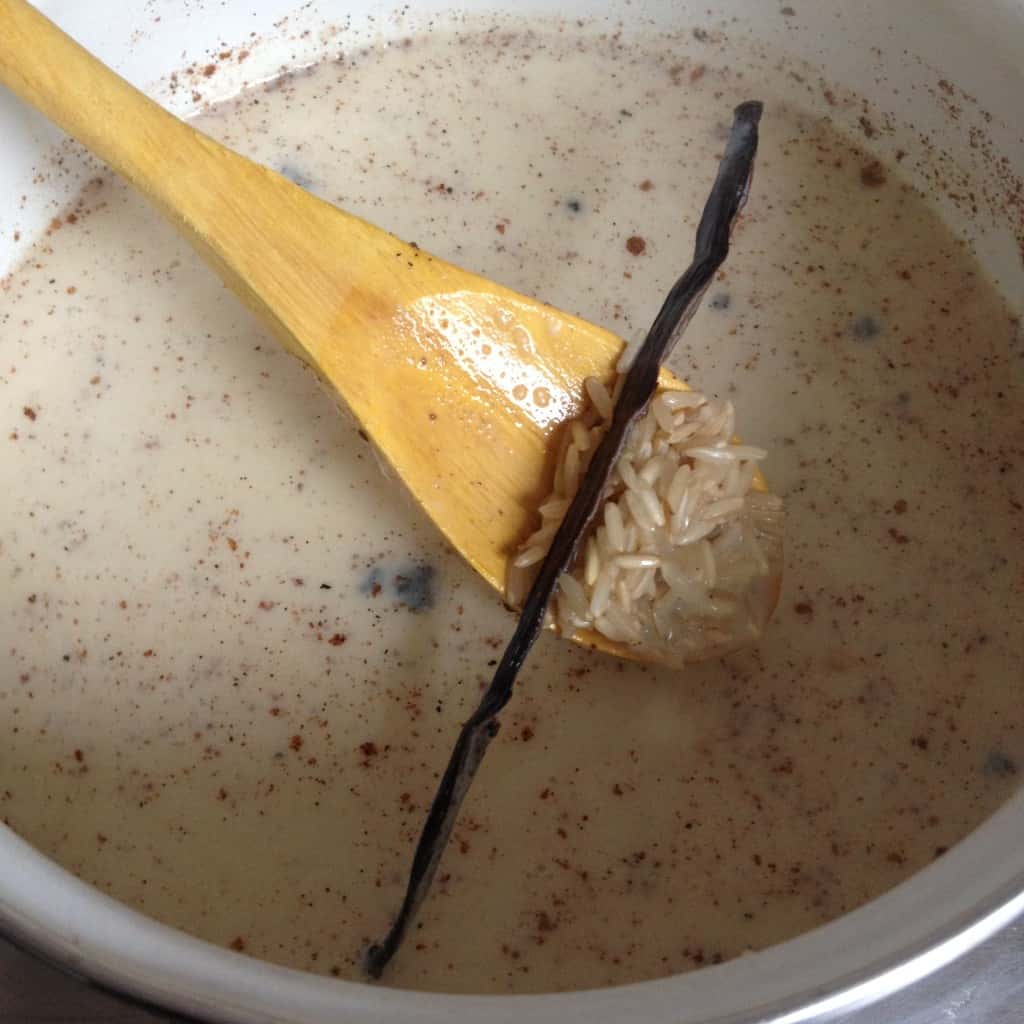 I used regular brown rice, by far the healthiest choice. It hasn't been transformed and therefore contains heaps more essential fibers, vitamins and minerals than white rice. The texture is a bit different at first, but after eating it a few times, I no longer taste the difference.
I've also banned refined white sugar from my kitchen; it's got a bad reputation for a reason. I now only use raw cane sugar, a healthier alternative. It's not always easy to find, but usually the Organic Section of your local supermarket, or better yet at Costco, are the best places to look.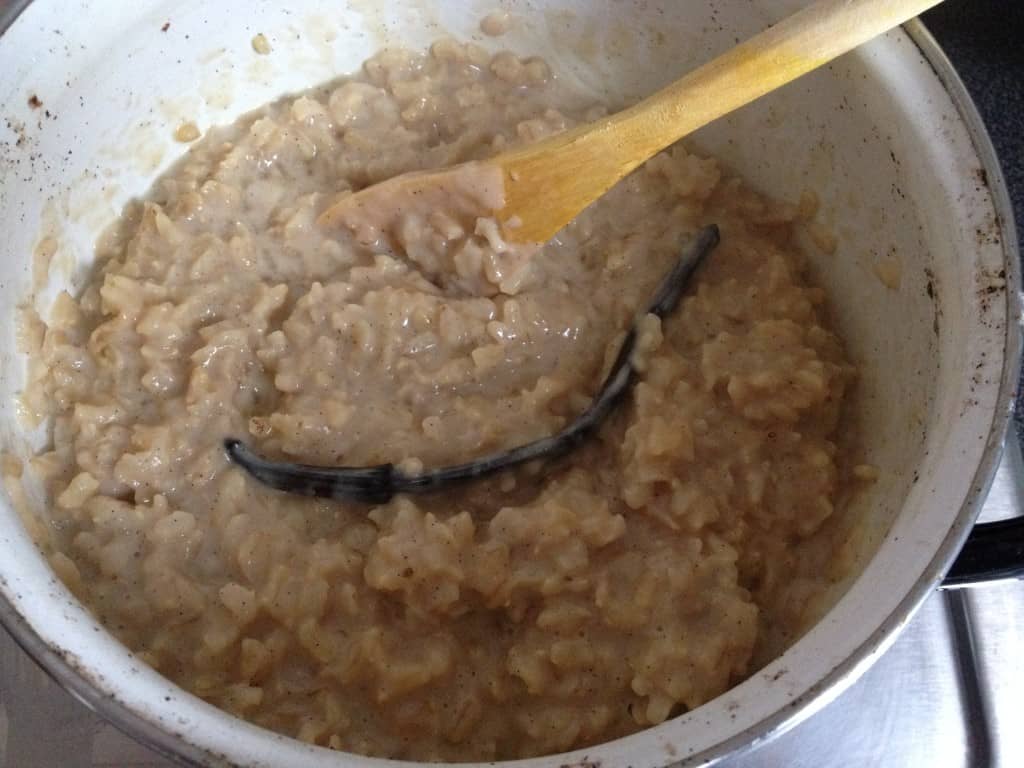 As for the milk, you can use whatever you prefer: almond, rice, hemp… For this pudding, I chose unflavoured soy milk and full-fat coconut milk. The fat and the water from the coconut tend to separate in the can, so to get a more homogenous liquid, I poured the whole content (about 1½ cup) in a bowl and whisked until the lumps were as small as possible. The leftover ½ cup can be put to good use in a smoothie or a Thai soup, for example.
Since the pudding is so healthy and nutritious, I'm considering eating some for breakfast with apple sauce and chopped nuts. Stay tuned!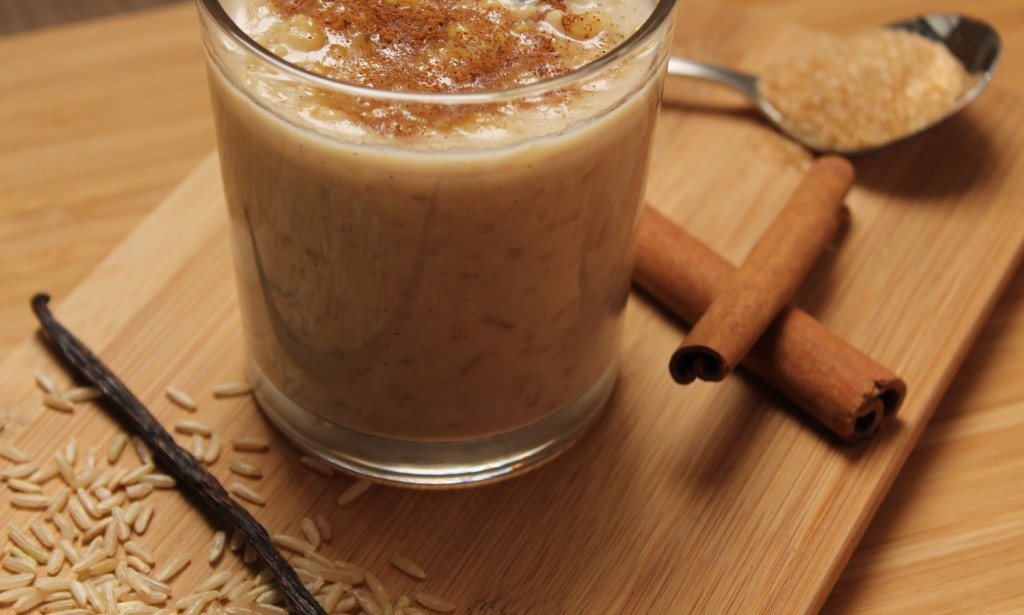 If you try this recipe, make sure to snap a picture and share it on Instagram or Facebook using the hashtag #valisesetgourmandises. I wanna see your creations! And don't forget to leave a comment below :)
Pin for later: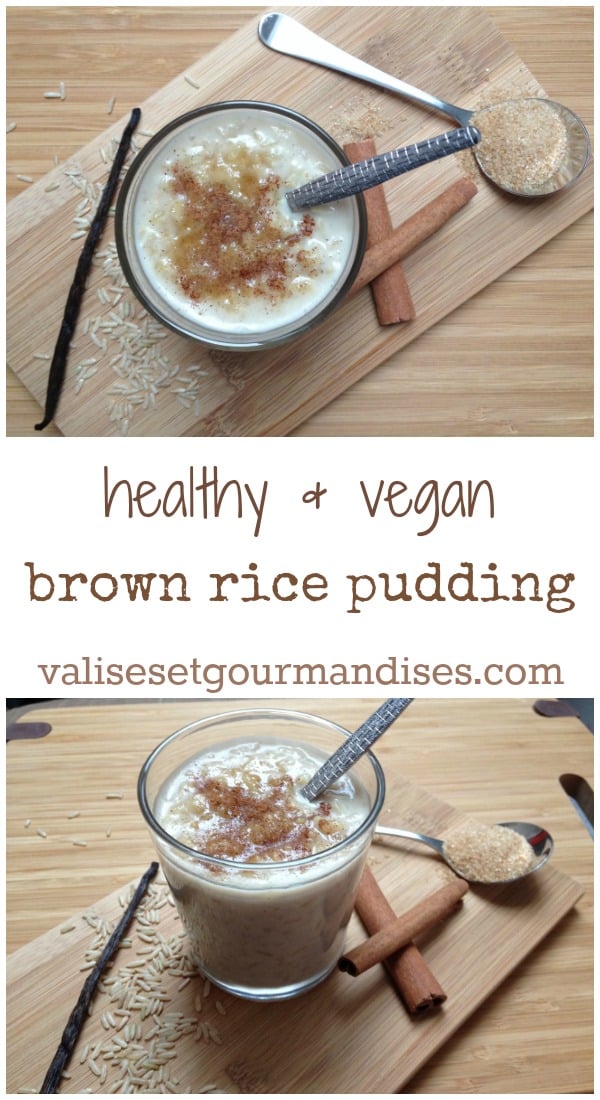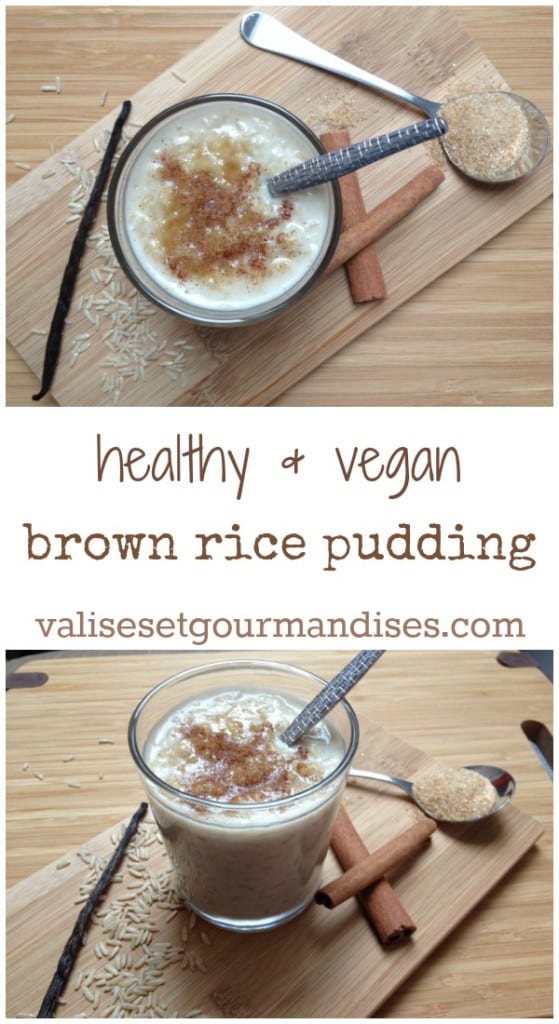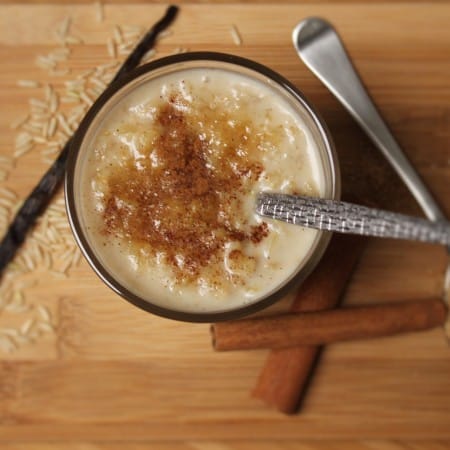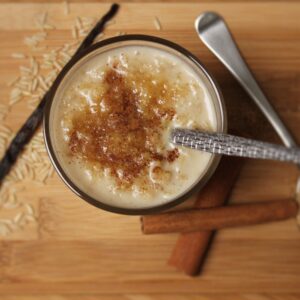 Vegan Brown Rice Pudding
A dessert so healthy and comforting you can eat it for breakfast.
Ingredients
1

cup

brown rice

3

cups

soy milk

or other milk

1

cup

full fat coconut milk

1

teaspoon

of cinnamon

1

vanilla bean

2

tablespoons

of raw cane sugar
Instructions
In a medium-sized pot, throw in all the ingredients except the vanilla bean and the coconut milk. Cut the vanilla bean in half longitudinally, scrape the grains off with a knife and add to the pot with the other ingredients. Throw in what's the leftover vanilla pod as well.

Bring to a boil.

Reduce to low heat, cover and let simmer for roughly an hour until the liquid is absorbed. Beware of eruptions!

Once the liquid is absorbed, you may eat as is, or add one cup of coco milk and stir for a minute.

Serve warm. Top with sugar and cinnamon.
Notes
Topping ideas : warm apples, dried raisins, roasted coconut flakes, chopped nuts
Adapted from Fit Foodie Finds.