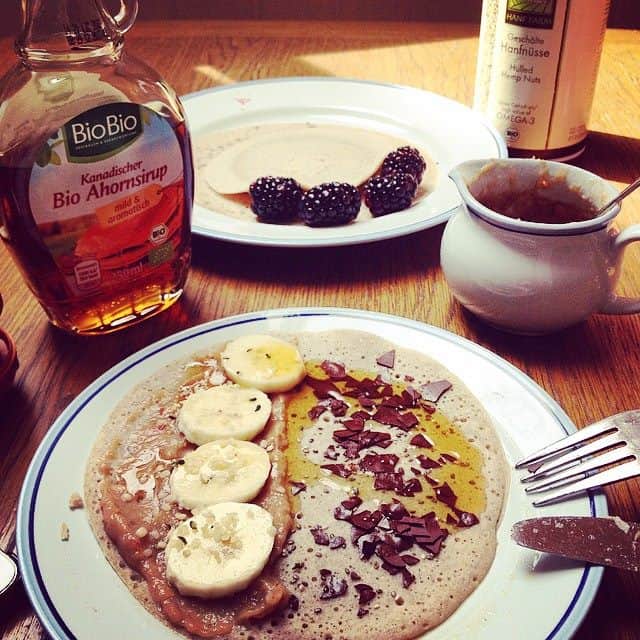 Breakfast. Sweet or salty? I'm a sweet kind of girl, no doubt about it. Breakfast potatoes? Fine, but as long as they're a side dish for something sweet. Like waffles. Or French toasts. Or even better, pancakes.
Martin thinks I'm overdoing it a bit, posting so many recipes for pancakes on the blog. He's not totally wrong, I already have this recipe for banana pancakes, which my sister's boyfriend qualified as "the best pancakes ever", and this festive banana-cacao version here, which is vegan and gain free. *Edit: I since published two more recipes, one for spelt pumpkin pancakes and one for thin crepes. But I don't have a waffle maker here in Germany and the bread isn't ideally suited for French toasts. Plus, pancakes, well crepes to be precise, are a big passion of mine. So there we go for sprouted buckwheat pancakes.
And I have no words to describe how perfect the recipe I'm sharing today is. It only requires two basic ingredients. One actually, if you consider that one of them is actually water. You can add spices to the basic mix, but that's totally up to you. I think curry and turmeric would give it an interesting Indian twist. You could serve it for lunch with curried chickpeas and vegetables. Yum!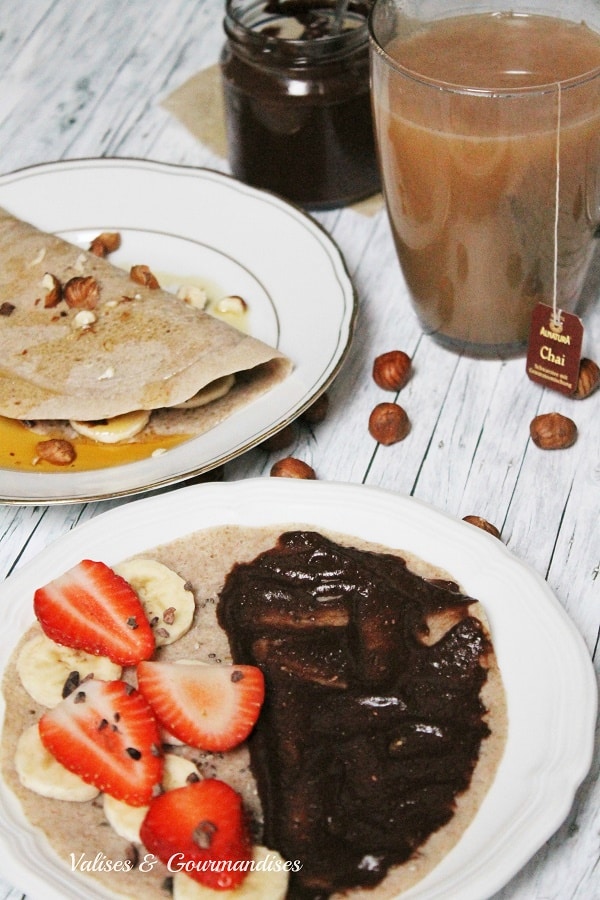 But for now let's stick with the breakfast edition. I found this recipe in one of the recipe books that came with my Omniblend blender and I just couldn't wait to try it. I already shared a sprouted buckwheat recipe with you I'm quite fond of, a few weeks back, and I had written all about its numerous health benefits.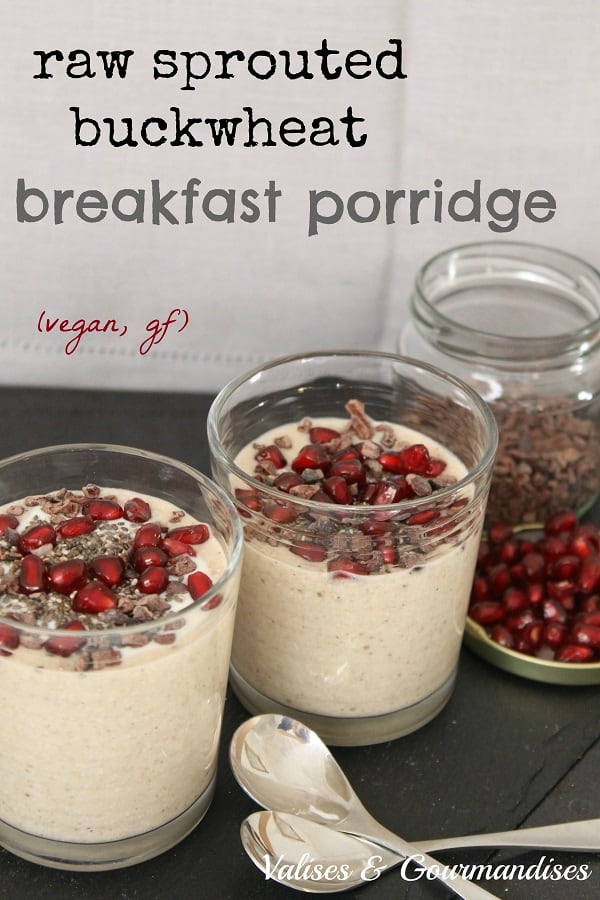 So what do you think? Will they earn a spot on the menu of your next brunch?
If you try this recipe, make sure to snap a picture and share it on Instagram or Facebook using the hashtag #valisesetgourmandises. I wanna see your creations! And don't forget to leave a comment below :)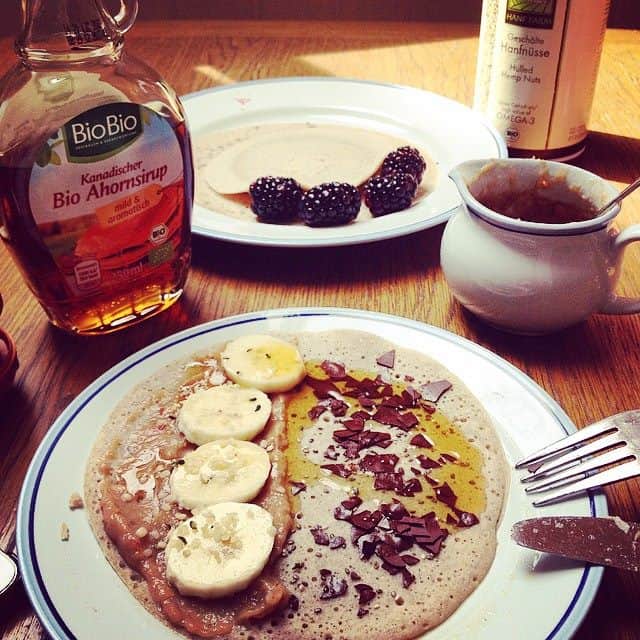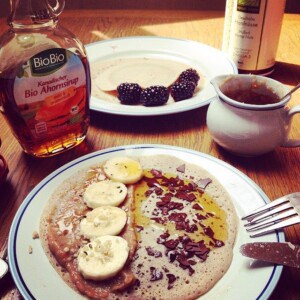 2-ingredient buckwheat pancakes
It doesn't get less processed than these buckwheat crepes, which use only two ingredients. They're vegan, gluten-free and pack a nutrient punch.
Ingredients
1

cup

raw buckwheat groats

¾

cup

water

1

teaspoon

pure vanilla extract

chia seeds

optional
Instructions
Before going to bed, rinse the buckwheat groats well and put them to soak in about 3 cups of water. Cover.

The next morning, drain and rinse well. Place in the bowl of your

high-power blender

with all the other ingredients. Blend on high speed for one minute, until you reach a uniform and creamy texture.

Heat a non-stick pan on medium-high heat and pour a portion of batter in the center. Tip the pan to spread the batter evenly: the crepes should be thick enough to hold their shape when flipped, but no too thick either. If you want, sprinkle a few chia seeds on top. When the top of the pancake is no longer liquid, carefully flip it with a spatula. Cook for another one or two minutes.

Place in a plate and put in the oven on very low temperature. Repeat until all the pancakes are done.
Similar recipes