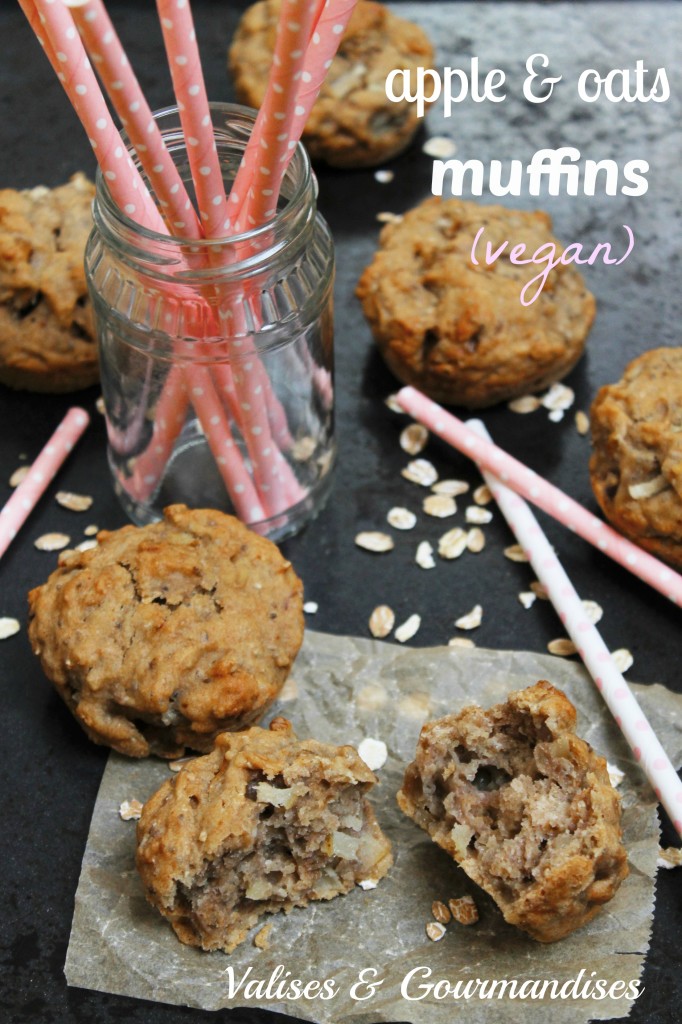 Muffins!
There's no such thing as too many muffin recipes. And you know that once you've found one that works for you, that is to say moist, not too sweet (there's cupcakes for that), not too complicated, you have to hang on to it tight.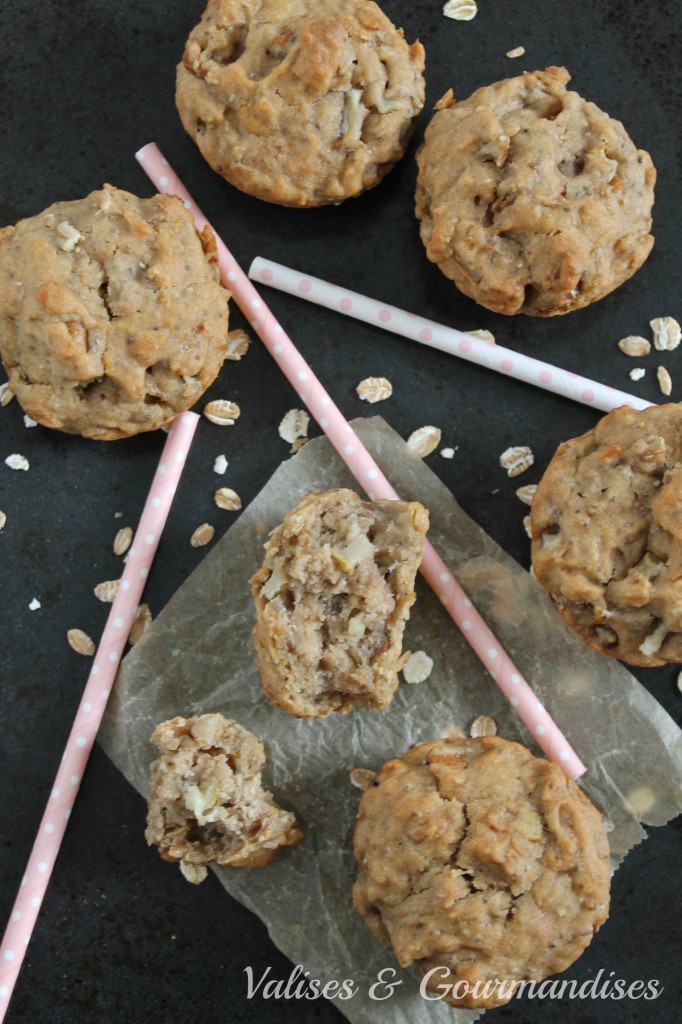 We started our German classes back in January: 3 nights a week, 2h40 of class and 1h30 bus ride each time. We were always starving and grabbing pretzels on our way there, so I've started making these apple & oatmeal muffins regularly to help keep our stomachs quiet and stay away from the "Bäckerei". Man do German know how to make bread. You have to try it for yourself.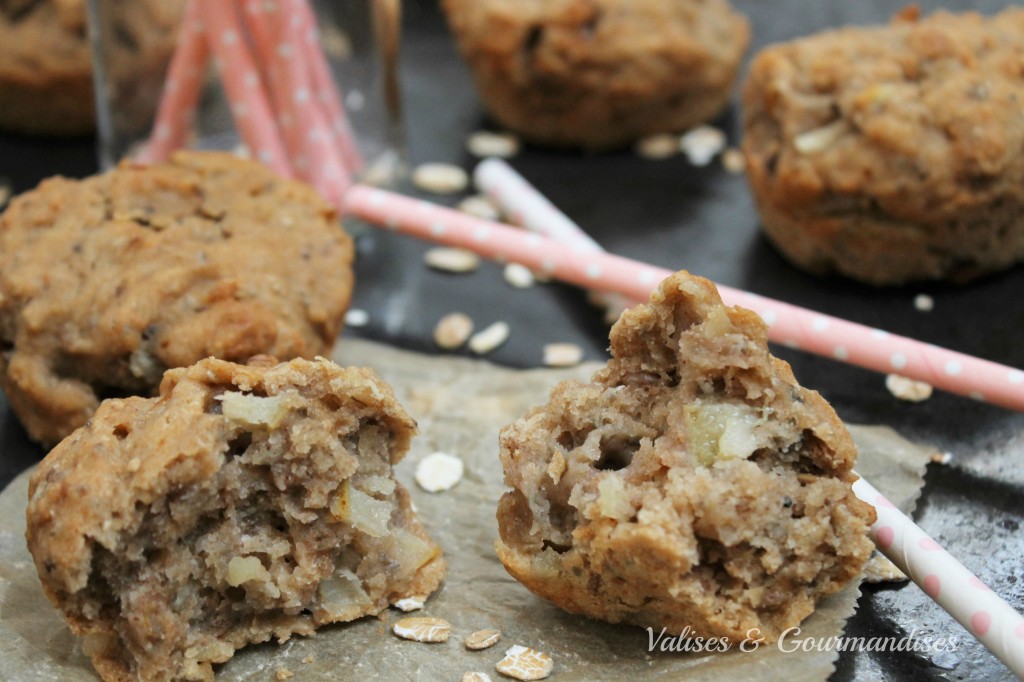 I've baked several batches of these precious muffins. Sometimes with apples, sometimes with pears. Sometime with nuts, most often without. Sometimes with only whole wheat flour, sometimes with a mix of whole wheat and unbleached all-purpose flour.
They've turned out perfect every time.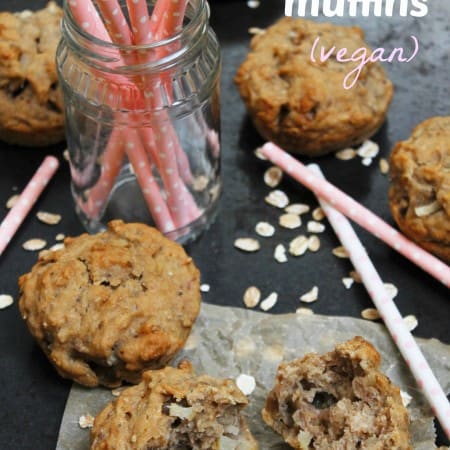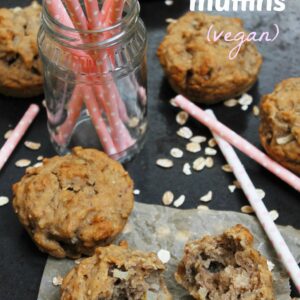 Apple & Oatmeal Muffins
Satisfy your craving with these moist and tasty apple muffins, ready in only 30 minutes!
Ingredients
• 1/4 cup brown sugar

• 1/4 cup raw granulated sugar

• 2 chia or flax eggs

2 tablespoons chia or ground flax seeds + 6 tablespoons warm water

• 1/3 cup vegetable oil or melted coconut oil

• 3/4 cup unsweetened applesauce

• 1 1/2 teaspoons vanilla

• 1 1/2 cup whole wheat flour

• 1/2 teaspoon baking powder

• 1/4 teaspoon baking soda

• 2 teaspoons Ceylon cinnamon

• 1/4 teaspoon cardamom

• 1/4 teaspoon nutmeg

• 1/2 teaspoon salt

• 1/2 cup rolled oats

• 1 organic apple

finely chopped with skin
Instructions
Oil a muffin pan. Preheat oven to 350F (180C).

In a small bowl, mix together the chia seeds and warm water. Set aside.

In a separate bowl, mix together the flour, baking powder, baking soda, salt and spices.

In a large bowl, mix together the sugars, oil, vanilla and applesauce. Add chia egg and mix well. Add the dry ingredients into the wet ingredients and mix well without overstirring.

Stir in the oats, apples, and nuts, if using.

Bake for 25-30 minutes or until a toothpick inserted in the center comes out clean.
Adapted & Veganized from Let's Dish Recipes
Looking for banana muffins? I've got the recipe for you!