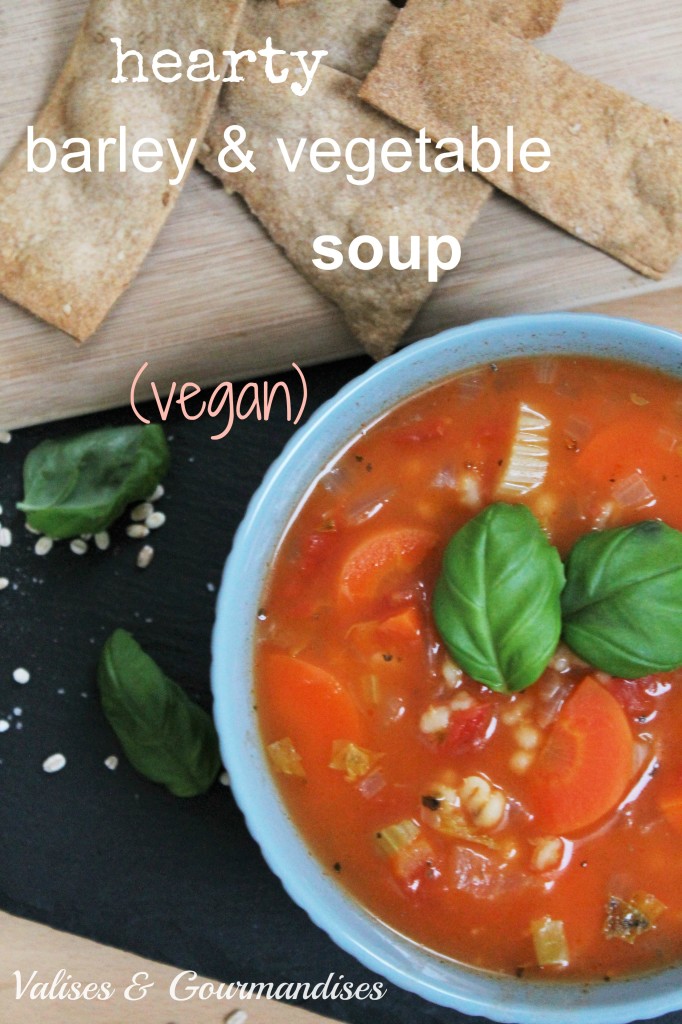 Judging from the pictures I've been seeing on Facebook lately of Québec wearing a gorgeous white coat, I can safely assume the timing of this recipe is spot on. I've no doubt it will keep you warm while waiting for the snow banks to melt away.
Martin's been begging me to make him this soup for months, but I couldn't find any barley in Germany. Strange, since it can be purchased in almost any supermarket in Québec.
Last weekend, he had to go to France for work so I tagged along. We're so jet set, I know. My first thought, well ok, my second was to go on a quest to find barley. Above all, I needed myself a good triple fermented beer and a waffle, as we were in Lille near Belgium. But barley was a close second.
Our journey was short and sweet: we found what we were looking for in the first organic store we went to. Bingo! We stashed two bags to make sure we'd have enough for a while. We're probably the only travelers who bring back cereals in their luggage. So this week I made my man pretty happy and all it took was a warm soup to binge on.
This recipe yields about ten portions, the perfect effort/result ratio, ideal for busy weeks. Plus, it freezes very well in single portions.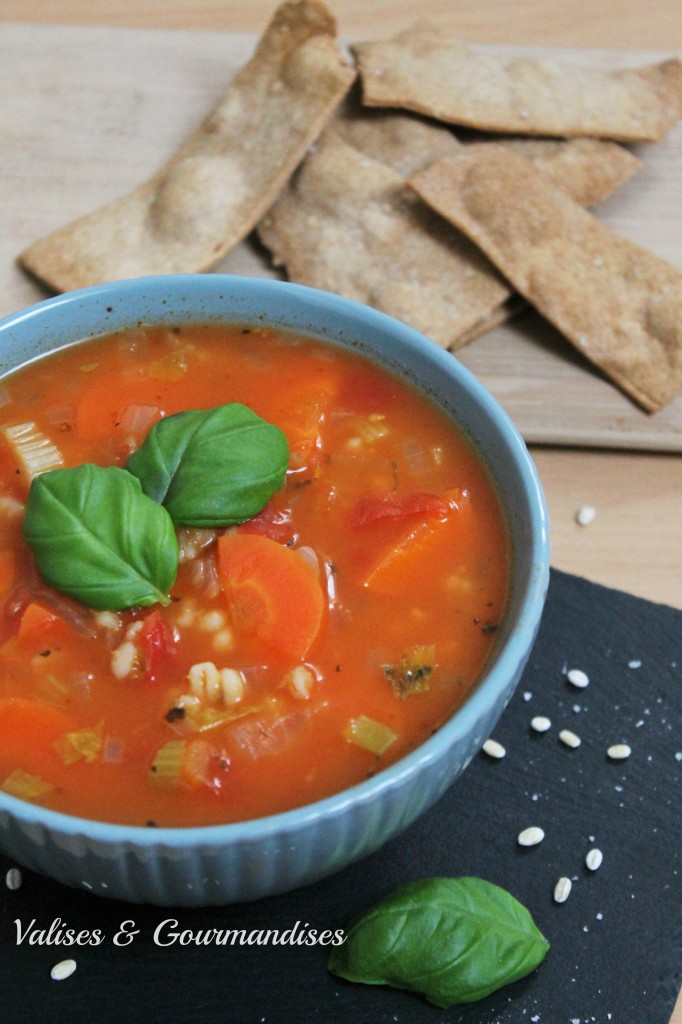 Hold on friends, spring is on its way!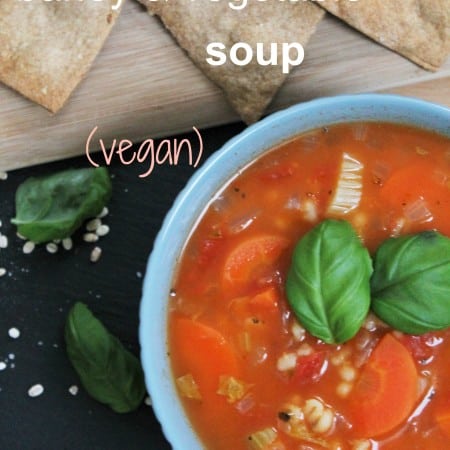 Hearty Barley & Vegetable Soup
A barley soup that will make you feel like you're at grandma's!
Ingredients
• 1 tablespoon olive oil

• 2 yellow onions

minced

• 4 garlic cloves

crushed

• 4 big carrots

sliced and cut in half

• 4 stalks celery with leaves

minced

• 1/2 cup pearl barley

• 1 large can of diced tomatoes with the juice

• 6 cups vegetable broth

• 4 dried bay leaves

• 1 teaspoon dried tyme

• 1 tablespoon salted herbs

• Salt & pepper
Instructions
In a big pot on medium heat, soften the onions for about 3 minutes. Add garlic and cook for 2 minutes. Add carrots and celery and cook for another two minutes.

Add all the other ingredients and bring to a boil. Reduce to low heat, cover and let simmer for 1hour to 1h30, until the barley is cooked and the veggies are tender. Add water or broth if too thick.

Add salt & pepper to taste.
Notes
You can freeze this soup in single portions to make the pleasure last longer.
Adapted from this recipe.
Similar recipes